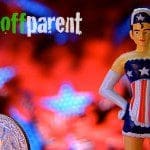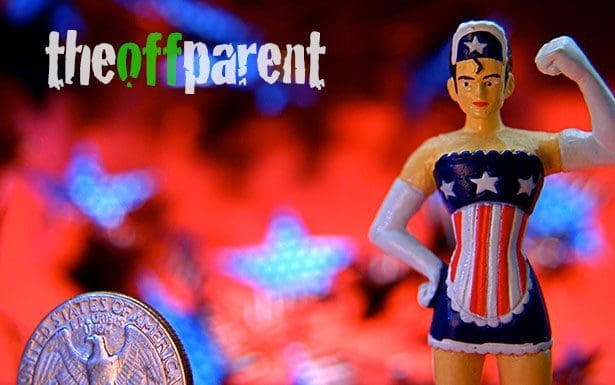 There were two minor events that happened in the first weeks of my relationship to the woman who became my wife and mother of my two outstanding kids.
About two years into the divorce, and a year after the full payments are in force, I hit a rough patch in my employment.
ONE: After we had begun our committed relationship, she got in the car one afternoon and said, "I've just gotten a new prescription for birth control pills." EXCITEMENT PLUS. Woot!
TWO: She got in the car a few weeks later and asked me why I was upset. I told her that I had left $150 cash in the glove box of the rental car. I had called and, duh, they didn't have the money. Her response was immediate. "Well, at least you are rich enough that you don't need the money." BOOM.
It not only hurt, but it also stung me quite deeply. I recoiled and had to ask her what she meant. She didn't do a very good job of explaining how $150 to her would've been a huge deal, but to me, it was little more than an inconvenience.
That's how she saw me. MONEY. Even early on in our relationship. MONEY. I'm just now getting clear on this. As she is still grilling, hammering, and looking for "enforcement" from the Attorney General's Office about MONEY.
We got over the early yelp I gave out at her contempt for my slightly more affluent upbringing. And we moved along down the relationship road until she moved in with me. Into the house I owned. She never mentioned the money again, but now I can see, with 20/20 eyes, that it was much more important to her than I realized.
When she got pregnant, we made plans to move into a house, rather than my condo. So the kids would have a yard. So we could begin building our nest. The money for the down payment came from my family. And we bought a nice little house in a nice middle-class neighborhood. We probably bought about 3 years too early, because a tiny baby doesn't really need his own room. But we were young, in love, and ambitious.
Fast forward the tape 10 years into the future and we're getting a divorce. Suddenly my money is her money, the house that was made possible by my inheritance, and my owned condo was all we really had between us. And the breakdown of the finances left us on unequal footing. She got the house, I got some relief from the $2,400 a month child support and insurance payments.
When she didn't get her money after two months and 27 days, she filed the whole thing with the Attorney General's office.
About two years into the divorce, and a year after the full payments are in force, I hit a rough patch in my employment. We lose a client. I lose 50% of my income. I tell her immediately that I'm going to be a little late on the child support. She throws a fit.
Now, to slow things down a bit, let's examine the situation.
I was paying $2,400 per month in child support and insurance. She was living in a house (basically covered by my child support payments) and only had utilities, food, and clothing to provide for the kids. She had a steady job. Had we still been together, we would've worked together to survive the lean months and made up the slack when I got another job.
As divorced parents, she was furious at me. She wanted her money. She refused to talk to me about the coming school year and parenting stuff. Her response to every request from me was, "When can I expect my money." Seriously, it was like a bad cartoon.
Well, when she didn't get her money after two months and 27 days, she filed the whole thing with the Attorney General's office. If she couldn't make me pay her what she was entitled to, maybe the lawyers and police could.
Now, even two years after the AG's office has driven my credit into the dirt, and really gained nothing for her, she still believes there is a benefit to keeping them in the relationship between us.
Why?
I'll let her tell you. From an email a month ago.
A fact it would be weird for me to ignore is that involvement of the AG corresponds with XX and XY receiving more support than they did for the year /18 months before the AG was involved. It's our job as parents to represent the interest of J and C and them having more financial support is in their interest. Until  there is an alternate method to oversee the result of XX & XY receiving a percent of your income for their support, I'd be laying down my obligation to XX and XY if I said no thanks to the strategy that has coincided with you more consistently paying support.
And when I shared with her the payments coincided exactly with my employment. I have to have an income to pay you a portion of it.
What is it you are asking me to rely on to assure you voluntarily will pay? This isn't a sarcastic question. Help me understand what has changed to make it so you'll contribute a part of your income no matter your financial situation.
So that's clear, right. The AG's office means my contribution to my children's welfare is compulsory rather than voluntary. What I think we're seeing is her rationalizing the entire affair that has caused me to lose my house and several employment opportunities. She won't ever say she's sorry. But maybe she will eventually see the damage the AG's involvement continues to have on her children's lives and mine.
But that's not likely to happen, now is it?
Sincerely,
The Off Parent
@theoffparent
*this post was written April 2015
< back to The Hard Stuff posts
related posts:
image: maid in america, creative commons usage
---
---
---
---
---
---
---
---
---
---
---
---
---