The Blurry Lines Between Divorced Parents: Entitlement & Narcissism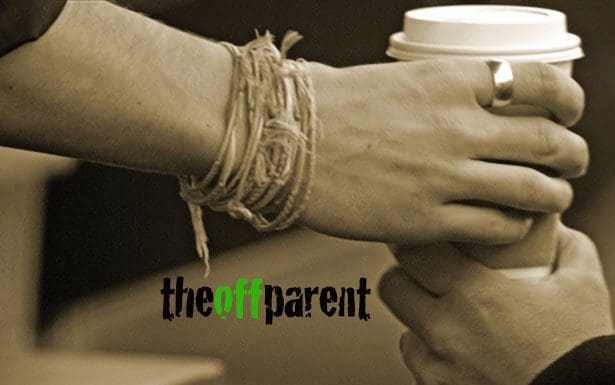 Entitlement is a hard word. It's a bit harsh. It carries a lot of judgement, so I'm going to try to take this one apart and examine it from all angles. If I can stay objective, perhaps I can learn something as we go along together in this post.
Let's start with a definition.
Okay, so now we've got a few starting points. First let's start with me, that's usually the best place to begin a self-examination.
My Family of Origin
I do have certain rights. And I do believe I am deserving of good things, but not necessarily special treatment. The fact is, my father was a successful physician and made a ton of money before his death at 56 years old. I wouldn't say his success made him happy.  But a lot of his path was colored by alcohol, so his happiness is not a very good touch point for my sense of entitlement. I do have something though, that rubs up close to that last, less flattering, definition.
I was raised to believe that I too would have financial success. But even with this auspicious beginning, at some level I equated financial success with devastating dysfunction, both emotional and physical.
I lived my formative years in two very nice houses. But by the time I was progressing through 4th grade my mom and dad had begun a knockdown drag-out divorce. See, my dad was also an angry drunk, and he was determined to ruin my mom, rather than see her enjoy any life after divorce. He used a scorched earth mindset to attack, sue, and humiliate my mom. And some of it worked. My mom has always been frightened about money. And some of it backfired. Seeing my sometimes raging and sometimes despondent father made it clear to me at an early age, that I would never go live with him. No matter how awesome his mansion became, no matter how inviting the views and the swimming pools, he and I were mortal enemies. As he tried to destroy my mom, in some elementary school Oedipal complex, I became her champion. I became a shining defense against my father's hate. And in many of those years the hate spewed out directly at me, for siding with her. But that wasn't the story. I was hiding from him and his unbridled fury as much as I was trying to support and survive with my mom.
Anyway, in my early years, I knew what it was like to have a lot of money. Money covered with furious guilt and anger. But nonetheless, I was raised to believe that I too would have financial success. But even with this auspicious beginning, at some level I equated financial success with devastating dysfunction, both emotional and physical.
But my inner-core of  entitlement must look something like this: I can achieve great success if I work hard, stay sober, and keep a positive outlook. So far, things have not always gone to plan, but I do believe I have used that inner belief as part of my resilience. Somewhere deep down inside, I believe I will enjoy the fruits of my labor. And every time I do, even if it's just having enough money to buy the groceries I need for the week without having to check the bank balance, I am not only relieved but grateful. I have a lot of appreciation for life when things go right. It's not luck or fate I'm talking about, it's faith and belief in my own ability to thrive and survive even within horrible circumstances. I've always had this inner voice. I believe this is the gift of my entitlement. I will make it. We will make it. Things will be okay, eventually. No time to fret or worry obsessively about, it's time to get back to work.
Her Family of Origin
Now, without taking too much time, since I really can't give much insight into her family of origin experience, I will give you a skeleton view of my ex-wife's family of origin. Dad was a severe disciplinarian and a hard-working engineer. Money and fame were not part of the routine, but hard work, perseverance, and a strict attention to spreadsheets and details and mechanics was always at the center of the plan. Mom, on the other hand was slightly unstable, but very creative and artistic. She was a bit of an Amelia Earhart type: she even raced airplanes, rode a motorcycle, and had a touch of the delicious madness of emotional imbalance. (BTW: I have a good bit of that too.)
I can't blame her for seeing the money around me and imagining the money and good times to come.
The result of this early training for my ex-wife was that she gravitated to the safer parent. She too became very pragmatic and less emotionally focused. Sometimes in our marriage, and in couples therapy, the lack of emotional energy was really an issue. She too liked to build financial models, built scenarios, and project future trajectories. But she didn't like things to get too touchy-feely. So in some ways, as polar opposites, we fit together like a circuit. Her logic and financial prudence, matched nicely with my emotional epiphanies and earning potential. But there was more of a business-type fit, rather than an love-type fit. I didn't know the difference when we started dating. I thought I had met my perfect foil. The perfect woman who could collect and multiply the financial rewards of my genius. (Oops, that's probably a bit of that grandiose thing I do.)
I can't blame her for seeing the money around me and imagining the money and good times to come. And I'm sure I was (and still) project great confidence about my potential. But of course, that's part of the issue between us, always, I'm saying, "Things are looking up, this deal is just about to break, I'm on the cusp of a big breakthrough" and she was saying, "But we need to put another $2,000 in our IRAs to take advantage of the tax breaks." Oh, that was music to my ears. Well, it was, until things didn't go so well.
When the financial plans got a bit more complex and more faith-based, after 911, my wife began to drop down into the lower levels of Maslow's hierarchy. Her focus turned, naturally for her, to spreadsheets and bank balances. And cash flow was a problem for everyone at that time. I did my best to rebound from the total loss of my freelance business, but it was a dark period for us personally over the next 5 years as we weathered the storms of our economic free fall and the emotional separation that began to divide us along our two vastly different senses of entitlement.
So things got messy. I got depressed. She got furious. I held the emotional heart of the family while she managed the spreadsheet and the withdrawals from our next egg, put there courtesy of my dead father. We rallied around the parenting duties and the great love of our children. Between the two of us, however, something was beginning to pull apart. I wasn't aware of what was going on, but I knew she was more pessimistic and angst-ridden than I ever remembered.
Financial Entitlement
Okay, let's cut forward to today, to our lives now as two separate but connected households. In many ways she's still counting on my big paycheck each month. And when the child support checks stopped arriving, when I lost my work, lost my house, lost most of my possessions, she got even more furious. As if her fury and demands were going to motivate me to do more, be more, earn more. Except that wasn't the problem. But of course, as things got tense between us, as I missed my first child support payment (even with two months notice that I was about to hit an unexpected financial problem), she moved in to hyper-accounting mode. This was her M.O. This was how she dealt with stress, both while we were married, and now almost 5 years after our divorce.
I kept telling her, "I'm going to get caught up. I'd never skip out on my obligation to you and the kids." But she must have been hearing something completely different.
See, the problem is, when you divorce, and you're the man who 80% of the time get's strapped with the child support obligation, it puts a very large additional obligation on your balance sheet. In the divorce, since I didn't sue to get the 50/50 plan I proposed, I wound up agreeing to a child support payment that was based on the good years of my full-time employment history. And to make it crystal clear, here's what you're going to be obligated for, if you get divorced in Texas and are given the standard plan. (I didn't have this information going into the divorce, or I would've understood why she fought so hard to get primary custody.)
And somewhere along this journey, she began to see that obligation, that deal, as her entitlement.
I was asked to pay child support based on prior income, not income that I was currently making. (I had a few good job prospects at the time, and in my optimism and attempt to smooth our way into the conflict-free divorce decree, I agreed.) I was also asked to pay the kids health insurance costs. (Again, since I didn't have a job at that moment, it would be in the form of cash to my ex-wife, to cover the premiums. Okay, still all good, if I had solid and lucrative employment.) And when you add those two items together, in my case, I came out of the marriage with a 1,200 – 1,600 monthly payment.
Again, it's not about the deal. That's a standard deal. Dad pays approximately 20% of his gross income AND the health insurance. And this money allows the mom, theoretically, to be able to afford the lifestyle she has become accustomed to, and more importantly the kids have become accustomed to. I agreed, because I didn't know what my options were. I agreed because I was optimistic about several job opportunities. I agreed because I wanted to do what was best for my kids and even my ex-wife, before I considered what was best for me. I gave in to the idea that she was the primary caregiver and thus should be paid to maintain that role and to give me additional nights and weekends to work. To work so I could pay the child support payment.
And somewhere along this journey, she began to see that obligation, that deal, as her entitlement. Just yesterday, as she was railing against me about the dog and my obligations and responsibility, she was saying, "The money you owe me." And somewhere along the path, she saw my financial contribution to the family (even after divorce) as more important than my health and welfare.
She some how, got the idea, that she was entitled to everything and then some.
The down payment for the house came from my pre-marriage assets.
60% of the money while we were married came from my employment, while 100% of the cash contributions to her retirement plan came from my pre-marriage assets.
Getting to keep and stay in the nice house was a financial deal, made possible by my child support payments
We had always agreed and parented 50/50 she was the better and primary care-giver
She believed that the money, the obligation was hers. Not a promise based on actual income. Not a percentage of salary earned. No she believed, still believes, that the child support is her entitlement. This is no longer a relationship it's just a business contract. I am no longer a person to her, I'm a debtor. I'm the problem. I'm the reason she's unhappy.
Striking A Blow of Unhappiness
So in the ultimate blow of her financial frustration and power (even as I was pleading with her to remember me as the father of her children, and still the man she married) she sought enforcement of the degree, enforcement of the child support payments, enforcement of her entitlement, buy turning me into the state's attorney for collections. She was owed the money. And now it would show up as a BAD DEBT on my credit report until she was paid in-full.
Somehow she'd gone from being a partner in parenting to being an angry business partner with deal that had gone south.
Despite the fact that her retirement account was still full, and was built on the proceeds of our life while married. Despite the fact that she was living in the marital home and had never been threatened with even a late mortgage payment. She could see that I was asking for compassion, she could see, and even acknowledged that she believed I WAS working and looking for work. She could see, because I told her, and showed, her, and gave her all the information I had, that I was at risk of losing my house, losing my shelter. She did not see me as a struggling former partner, she saw me as her dead beat husband, who needed to pay his child support.
How we got that disconnected I'll never understand. How could she imagine that suing me with the State of Texas's AG's office was a compassionate idea? Did she understand that she would be making it ever so hard for me to get my next job? Did she know that my housing options would be forever diminished by her vindictive blow? Didn't she see that the money she was living on, the house, the retirement, was built from joint contributions?
No, somehow she'd gone from being a partner in parenting to being an angry business partner with deal that had gone south. She wants her money. Above all else, she's owed that money. And I can see now, that the future money (oh, in the neighborhood of $120k) is also already hers. It's the contract she won. It's in her spreadsheet and financial models for her future. It's not about the kids, when you repeatedly shut down your partner's options. It's not about the kids when you do things that hurt your coparent.
It's all about her. Is this the definition of narcissism?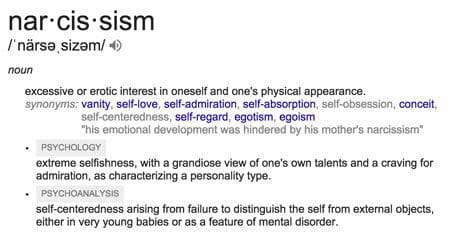 Sincerely,
John McElhenney – life coach austin texas
Facebook  | Instagram | Pinterest |  @theoffparent
As a certified life coach, I've been helping men and women find fulfilling relationships. If you'd like to chat for 30-minutes about your dating/relationship challenges, I always give the first 30-session away for free. LEARN ABOUT COACHING WITH JOHN. There are no obligations to continue. But I get excited every time I talk to someone new. I can offer new perspectives and experiences from my post-divorce dating journey. Most of all, I can offer hope.
< back to The Hard Stuff posts
related posts:
image: drink from my cup, ian sane, creative commons usage