My Ex and Her Anger: Give Me a Bullet to Bite On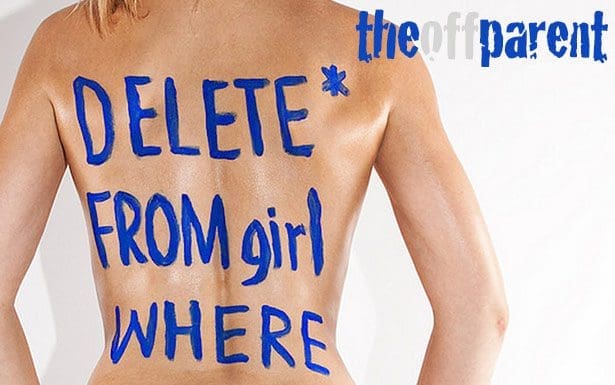 It's still hard for me to imagine that my ex-wife sent me into collections for child support. In some foreign state of mind she was doing the best she could. She claimed she was protecting the best interests of our children. But, wait…
Even as I try to make nice and stay positive with my co-parent, things are not easy.
I was not hiding. I was not lying about my current situation, but some how she was convinced that sending my file to the Attorney General's Office was the right thing to do. Well, it's seriously messed me up. And there was never any call for it. I told her what was happening when my company lost a significant client. I told her I would be late for a bit while I tried to catch up. I told her to be patient for a month and I would give her constant updates on the status of our new business pitches. I told her everything I could except when, exactly the next check was going to show up.
I'm not sure how we got to this point. I'm certain she had lost trust in me long before then, and this was the "issue" that kept coming up between us. My trustworthiness.
Somehow, we agreed to keep the kids out of our money troubles. I'm grateful for that. But the antagonistic and punitive actions she took were unnecessary, uncalled for, and will continue to do damage to my prospects for employment and housing long into the future.
Do you think she wanted me NOT to have a house? I don't know. Do you think she was in danger of losing her house? No. So what's the rationale for throwing your former partner under the legal bus? When we paid more money on our parenting plan than our legal divorce, we were agreeing to divorce compassionately. But somewhere along the road of surviving as co-parents, that compassion turned cold.
Again, I want you to know this was not a dead beat dad manuveur. I was not carping away from my financial responsibility. And I am NOT in any way trying to get out of paying. In fact, I've been paying 20% of every thing I make for a while now. It's not enough. It's not going to get me out of debt to the AG's office. No, she's gone and dinged my credit for the long haul. And today, when I was turned down for a RENTAL property, the credit issue about Child Support came on like a shameful curse. There was no discussion about the situation, just a big fat NO. Obviously, I was a dead beat dad. Why would anyone rent to someone so evil.
Except that's not what happened. That's not what's happening. And even as I try to make nice and stay positive with my co-parent, things are not easy. And today, I had to simply shrug my shoulders as the realtor relayed the news. There's absolutely nothing I can do at the moment that I'm not already doing.
See, to support yourself and make hefty child support payments to your ex, you need to have a pretty substantial job. Freelance, self-employment won't cut it. Since the divorce took all of my nest egg with it, I have no cushion. So even when I felt like I was doing okay, even when I was caught up, I was scraping pretty close to the bottom of the available cash flow. And one change, put me under water.
Had she been civil, had she remembered who it was she married, she would've been able to see I was not lying. She should've been able to understand that I was desperately trying to keep a roof over my head, and when they were with me, my kid's heads. But she didn't care about that. I can't imagine the thought process. I can't imagine taking such a horrible swing at her for any reason. Infidelity, lying, cheating, nothing could cause me enough pain to strike such a hurtful blow at my former spouse.
She was tired. I didn't do enough to help. And there wasn't enough money for us to continue the way we were going. Always.
But her mind doesn't work the same way as mine. And even before we divorced, she had been withdrawing emotionally and physically from me. She had stopped hearing my love songs. (I was still writing them at the end.) She had stopped recognizing my efforts. Sure she decided to break up the family rather than work on what what separating us, but even that was forgivable. It's okay that we're not married any more. And I do still hope she is happy in her new relationship.
She wasn't at risk of losing her house. She didn't have to strip her retirement account of all funds. She might have wanted more stuff, and more security, and more leisure time, but that was one of her constant choruses. That was always the issue. She was tired. I didn't do enough to help. And there wasn't enough money for us to continue the way we were going. Always.
Always as it is and shall ever be. So at some point that disconnection turned into anger. And at the first sign of blood she went in for the kill, rather than remembering that I was also the father of our children.
There was an amazing moment, when things were just beginning to get frosty between during the first month I was late with my child support payments. In an email she said, "Some how you think your bills and expenses are more important than the expenses and bills of your children."
I counted that I was just trying to keep a roof over our heads. I shared my progress on job hunting and client hunting. But she hadn't ever been very trusting about future plans, future hopes, future promises. So something clicked over for her, something inside her changed and she no longer saw me as a co-parent. She wanted her money. She needed her money. And if I wasn't earning the money, maybe she'd give me some incentive.
Except that's not how it works. I was incentivized. I was struggling and ashamed of my flailing career. I knew I would get back up. I knew I would get caught up on all of the money she was entitled to. But she didn't know it. And she didn't believe it. Somewhere, somehow she imagined that I was going to try and skip out on my debt and responsibility to my kids? WHAT?
I'm working hard to keep her in my prayers and well wishes, but it's all I know how to do. Any action that hurts my ex-wife immediately hurts my children.
There is no way she could believe that. I kept asking her if she was getting prodded by her father to enforce the decree and turn me into the authorities. She flatly denied it. And yet she kept threatening, and by the end of the 2nd month, I suppose she'd waited long enough. She would no longer meet with me face to face about anything. She was shutting me out emotionally and physically. (She'd actually been building up to that for some time.) And somehow she must not have understood the ramifications of her actions. Because if she did actually understand that her angry slap was going to cause me to lose my house, cause me to lose several job opportunities, and now, even at the dawn of my new job, cause me to lose a rental house for me and my kids. Can I imagine actually doing something so damaging to my ex-wife? Never. In fact, just the opposite. I strive to keep 100% of my anger out of our parenting agreements.
Even now, even as her AG-move has caused me untold grief, I'm merely writing about it here in my anonymous blog. I'm working hard to keep her in my prayers and well wishes, but it's all I know how to do. Any action that hurts my ex-wife immediately hurts my children. We are all deeply connected.
She is still unable to to see that. Even now, her actions do not show gratitude, they demonstrate her anger. Something about the entitlement to the money, the house, the good life. I don't know. But she seems satisfied in her justification for everything. There's no sense talking about it. Why poke the bear? Except I'm still getting poked, caged, and wounded over something that should've been collaborative and cooperative, like our divorce.
Sincerely,
The Off Parent
@theoffparent
< back to The Hard Stuff posts
related posts:
image: delete, exey panteleev, creative commons usage