Strengthening Your Core Happiness Becomes More Important After a Breakup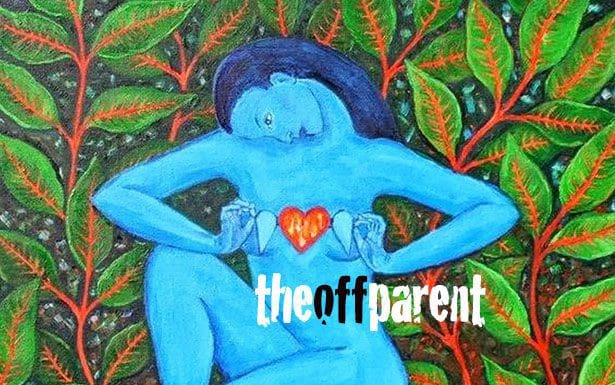 The first "girlfriend" I had after divorce asked me early on in our dating experience, "What do you look like when you are happy?" She saw me struggling a bit with depression and sadness around my divorce and she genuinely wanted to know what my joy looked like. Perhaps so she could recognize it if it showed up, or to make sure she would still be in the mix when my happiness kicked off.
We've got a lot of programs to help strengthen your core abdominals, and therapy and philosophy to help us lift our hearts out of depression, but we are just learning about happiness. What makes people happy versus miserable. Guess what? It's INSIDE YOU. It is not the other person. It's not even your circumstances.
I know this sounds all woo woo, and looks a bit like a bumper sticker, but let me share a moment from an amazing book I'm reading. In this book, a woman has recently been told by her husband that he no longer loves her. It throws her world into a tailspin, BUT… She decides, has decided before it happens, NOT to let other's or circumstances dictate her inner joy. She has just come back from a vacation retracing her college year abroad in Italy, where this moment happened for her. (She traveled with her daughter. Her husband and son stayed back in Montana.)
I was lying in bed that last day in Florence, looking at my daughter sleeping with her mouth open, listening to a dog bark on a balcony above the streets of Florence–the Vespas whizzing by, the polite exchanges of Buongiorno, the smell of coffee, and yes, exhaust, and something very old.

But I didn't feel the panic I'd thought I would, knowing I had to leave all of it behind. The desperate need to go out in that world beyond the thick wooden shutters and our own tiny balcony just one more time alone–to feel twenty and charged. The frenzy to contact my old footprints, in a state of ravenous adventure. I didn't need to be anywhere other than in my bed watching my daughter sleep.

In not quite a twenty-year-old's voice, but not quite a forty-year-old's either, I hear, quiet and with morning breath, It's all here. It always was. — Laura Munson
Wow. For me, what that meant, that epiphany she had, was letting go of the need to jump up and accomplish, or jump up and adventure ahead into the world of the exciting, and instead to merely BE PRESENT. BE AWARE OF THE JOY. LISTEN. BREATHE.
I know it sounds kind of simple and zen, but the reality is quite simple. And I too have been studying how to get there, to achieve inner peace, even under extenuating and challenging circumstances. And while I am often NOT there, on occasion, when I can take the time to notice the simple joy of things, I CAN BE HAPPY. And it's not about anyone else. Or the money in my bank account, or if my king-size bed is filled with two cats and a dog rather than a lover. MY INNER PEACE comes from stopping the rush to be/do/accomplish.
When you have kids, one of the most magical experiences is watching them sleep. There, just out of reach is your flesh and blood set off on a new mystical trajectory. And if things seemed hard or frightening, you could return to that quiet, that calm of their secure and loved slumber, and imagine the same nurturing for yourself. By loving them deeply, you learn to love yourself.
I want to give the ex this book. But why? Do I hope to fix her? To help her? Do I still wish her happiness? Or do I want to show her what an actualized woman did in the face of her husband's struggles?
I won't. I've learned that extending energy to others, when it has not been invited, is simply a waste of energy. I gave her a CD a year ago. (Dawes – Nothing Is Wrong) I had hoped to speak to her through some of the words of this music. Three weeks later, the CD was right where she had put it on the kitchen counter. I took it back. I could use it in my car.
She was not interested in hearing or feeling into what happened between us. What failed. She's moved on, a bit too quickly, in my opinion, but that's her struggle and her happiness that I can no longer take any part in.
The song, Time Spent In Los Angeles, talks about seeing "that special kind of sadness, that tragic set of charms." And the moment that I was trying to capture and share was something about when I left my rock star dreams (during a pop-rock festival in Los Angeles) behind to become a more realistic husband.
But in my CORE HAPPINESS, I am playing music. And the man she met was fully actualized. I was playing in a band, playing live, and writing music. That's the man she fell in love with. And then something changed. Kids. Money. Work. 9-11. But it changed in her, not in me.
I remained, remain, a musician and happy artist. And I am MOST happy when I'm creating music and poetry. Maybe music and poetry can bring on happiness, I don't know. But I have not lost my joy at playing and writing, even if it's for my kids and me alone.
And I won't pass judgment on her at this point. Her core happiness is up to her to discover. And maybe it's found with another relationship. Maybe there's someone out there who "always" completes us. But I don't think that's where it's found.
My joy is up to me. My core happiness comes from my own commitment to dig into it. And more importantly to give up on the outcome of the product and simply enjoy the process. Sure, I'd like everyone to enjoy one of my songs, someday. But the joy I experience at catching a moment just right (in song, poem, or even her in this confession) is mine alone. No amount of praise, fame, or money, or lack of those things can affect my inner satisfaction.
This is not an easy place to find in yourself. And from time to time we lose sight of what makes us most happy. But we must keep listening. We must keep stopping in the moment, when the happiness is strongest, and firming it in. Affirming, as Laura Munson did in Italy.
THIS RIGHT HERE.
THIS IS MY JOY.
BREATHE.
AND REMEMBER THIS, no matter what.
REMEMBER YOUR INNER JOY IS YOURS ALONE.
Sincerely,
The Off Parent
*this post was written on July, 2013.
reference:
related posts:
resources:
image: open heart, sebastian schrimpf, creative commons usage