Alone is Different Than Aloneliness After Divorce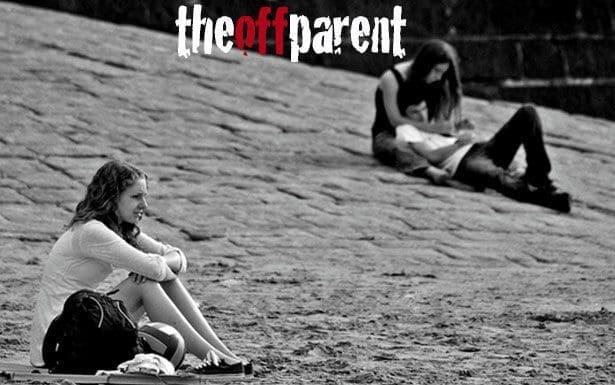 There are hundreds of times during the day that I miss my kids. (The ex, not so much.) And on the days when they are not coming home to MY HOUSE, well…  I can choose to be sad about those days, or…
Alone I have all options open to me. My time is my own. While I still have to make money (and now, supporting two households, it's even more than it was when I was still married) the time back, the time I would never have been able to negotiate during my marriage, is a great thing. When I'm up, that is.
When I'm down, all time away from my kids is sad time. However, I understand that a whole bunch of that is MY SADNESS, and probably has very little to do with my kids or my divorce.
When I'm DOWN, alone-ness is hard. The things I try to remember are:
It ends, I will feel better
If I can exercise, even walking around the block, it is better than moping
Eating is essential, and eating better is even more critical when you are self-medicating
I'm better off not sharing this deep and existential pain with my kids (they will have plenty of time to learn about it for themselves, and they can read my writing about it, LATER.)
Getting enough sleep is essential
Laughing (movies, games, social media) is good medicine for the mind
Waking up at your normal time (not sleeping in unless you are sick) and shaving and taking a shower is good for your body and mind
When I'm UP, well, there's no lack of projects and activities that I want to get to. I do have to reign in a few things in my UP mode as well.
Getting enough sleep is essential (staying up one night in an inspirational fit is okay, two nights is a problem)
I still have to do my WORK and pay my BILLS (those things often bring me out of my dream-like creative state, but they must be done)
I have to prioritize my time (all play and no work, all fresh air and growth work without any billable hours will get me into trouble pretty quickly)
So today, Sunday, I am still balancing the creative big ideas and the need to get a few hours of work done before Monday morning. And that new guitar sitting over there looking quite pretty and seductive, will have to wait until I get my Dec. hours billed.
I'm alone, but not lonely. And I'm grateful for that. And that I know the difference has had a huge impact on my approach to the feelings of Alone-ness vs. Aloneliness.
Sincerely,
The Off Parent
< back to The Hard Stuff pages
related posts:
resources:
image: loneliness, ktoine, creative commons usage