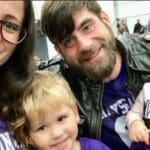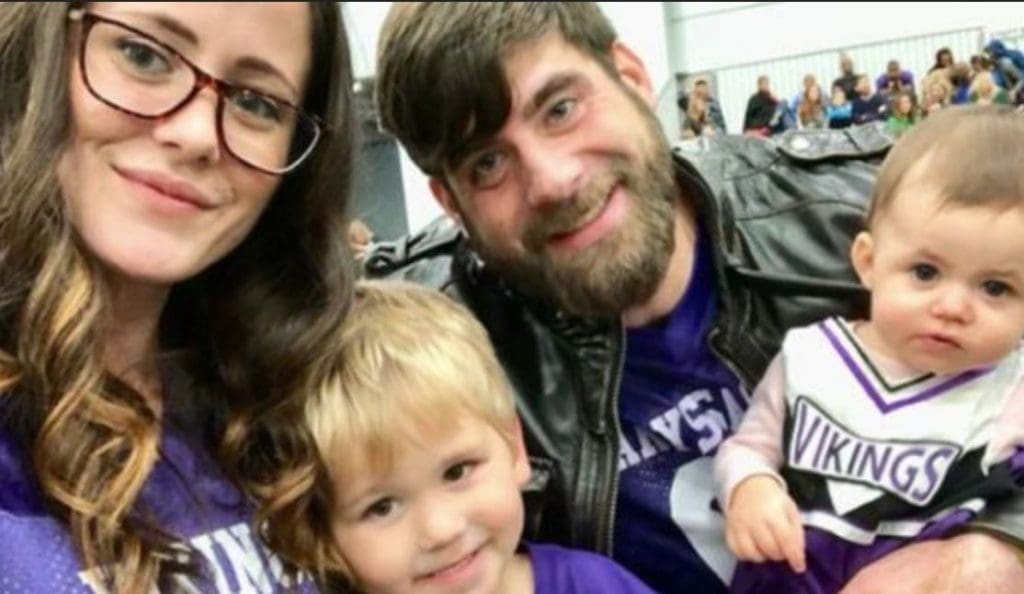 There's no getting over the fact that a divorce is a failure. And I may never forgive my ex-wife for changing my time with my kids forever. The system is rigged in a mom's favor, and as a dad I was given my "deal" and told to grin and bear it "for the benefit of the kids."
FK That.
My kids were 5 and 7 when they lost me. And my ex-wife made the plans to move on, without even letting me know. Sure we were in couple's therapy, but I thought we were doing it to save our marriage. I think she was doing it to plan for her future. I never understood how cynical she'd become, and I didn't clue to the fact that her toxic anger was directed 99% of the time at me. I didn't get it. I was so in love with being a parent and being a good father, that I missed the clues she was putting off.
There were some clues I couldn't ignore. In the last year, when I was still clueless to my then-wife's scheming, she would occasionally burst out with a, "Fuck you."
She had to apologize several times when she shot the verbal FU in-front of friends. She was incapable of keeping her rage contained. "Where," I wondered aloud, "is her individual therapist in this situation?" How could a good therapist allow their client to seethe month after month?
While divorce is a terrible thing, a worse crime is staying in a marriage "for the kids." I suppose, if I were to be honest, in the last few months, before she went to see an attorney, we were not very happy. I was definitely "staying for the kids."
But I was staying out of strength and conviction that our marriage and our love relationship was worth saving. She was occupied with another pursuit. She wanted to know her options. She wanted to build financial models base on our assets. She must have known months in advance, how much money she would need to survive after divorce, even if I gave her the house.
I didn't fight, once she'd told me she'd consulted a lawyer, "to understand her options." I should've lawyered up at the same time, but I didn't. I naively thought that our good intentions would serve us. I stupidly imagined that the phrase, "In the best interest of the children," actually meant we would cooperate to find the resolution of our relationship that would benefit our children the most.
Her idea: Mom gets 70% of the kids time. Mom gets the house. Mom gets a nice monthly stipend so she doesn't have to work quite so hard at being a breadwinner during this trying time.
My idea: We shouldn't be getting a divorce at all. If she would get real she'd see that this hard time was the perfect moment to reset, rebuild, and recommit to our marriage. AND if we were going to divorce, I wanted 50/50 parenting, with a 50/50 schedule.
The divorce therapist we met with sold me down the river. Sure it was 2010, but I really didn't have a chance.
"This is what you would get if you guys went to court," the therapist said to me in private when the 50/50 idea was being railroaded by both her and my soon-to-be-ex. "So why don't we start there and work on the things you have some say over."
Wait, what? I was paying this woman to tell me 50/50 was out of the question. I still wonder if my ex had been talking to her on the side before we got into our parenting plan negotiations. I was almost laughed out of the therapy session when I brought in my 50/50 schedule and my three books that told why co-parenting was better than custodial parenting.
I lost everything. For every night I had my kids, my ex-wife had two nights. I fell into despair. Had I been more susceptible to alcoholism, I know this would've done the trick to slip me into the addiction. As it was I dealt with a nasty episode of depression. Ouch. AND I dealt with missing my kids twice as much as my newly divorced ex-wife had to.
The deck is still stacked in the mom's favor. In Texas, my home state, the man gets the non-custodial role in 80% of all divorces. The mom gets the house and the child support payment. I guess in a wealthy divorce that's the split that makes everyone happy. Dad gets less time with the kids but more time to make money. Mom get's to hold on to her matriarch role and get paid well for the privilege of staying home with the kids.
The good news, I don't ever have to go through that again. More good news, the state is doing 50/50 plans, with ZERO CHILD SUPPORT, about 50% of the time these days. And if the parents agree to joint custody and 50/50 parenting, the AG's office doesn't get involved.
That's not how it worked out for me and my kids. As a result, I will always have a sad place in my heart and memory about that time. But we've moved on. My kids are now 13 and 15 and we are entering a new "teen" phase of our relationship. And I have to hand it to my angry ex-wife, we've done a good job at being civil and keeping the relationship between us focused on being good parents first, and financial partners second. We've never gotten our priorities mixed up. Well, except for my wife's angry move to involve the AG for enforcement of the decree when I was 60 days behind on child support. She will never be forgiven for that violation of trust and integrity.
It's water under the bridge they say. And today I focus on my happy and well-adjusted kids. She's 50% of that parenting team. And while she still holds the loaded gun to my head financially, she's kept her mom-hat and mom-responsibility in the proper ratio. Our kids are doing great in school, they seem to be thriving in their lives, and as they grow older, I know our relationships will continue to change and prosper. But when we were going through it, it was all I could do to agree to the divorce, much less FIGHT with my soon-to-be-ex about custody, parenting plans, and money.
I give you my thanks dear exy. And I hope you choke on your own vitriol while keeping our kids happy and well-fed.
Peace and CoParenting,
The Off Parent
@theoffparent
< back to The Hard Stuff
related posts:
image: the bella twins, creative commons usage
---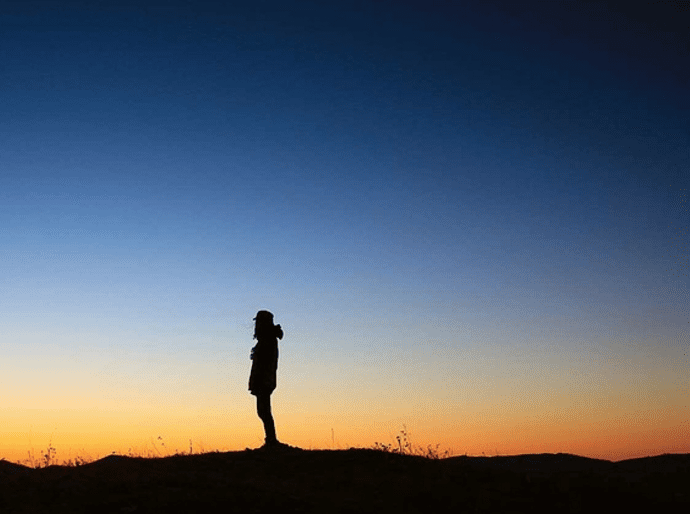 Divorce is hard. Coparenting is hard. Being civil to someone who is constantly attacking you is hard. Being solid and positive for my kids, above everything else, above all she throws at me, is not hard.
Sure we do it for the kids. We tried to keep the marriage together "for the kids," and that didn't work out so well. After divorce, you've got a harder hill to climb. You can NEVER let your angry face show. You're coparent is golden in the eyes of the kids. There is no other option. Any anger you voice to your kids about your ex comes back to haunt everyone. I can't say I'm not tempted.
And her best, today, means the AG's office gives her some reassurance that she will eventually get every dollar she was awarded in the divorce decree. It's a shame she sees that as an entitlement and not a cooperative agreement.
Just yesterday I was really really tempted to tell my 13 yo daughter, "You know at 15 you can decide who you want to live with." I'd never say it. But I wanted to. I wanted to reclaim my daughter for the last few years of her attached child role. Once she's gone to college all things change. And their mom made some decisions that forever changed our trajectory together. And to say I got the short end of the bargain would we an understatement.
I got the typical non-custodial role. I pay child support to the tune of $1,300 per month, and I get the kids about 30% of the time. That's not fair. But that's Texas. In fact, that's still most of the country. The dad is a second class citizen. Oh, and did I mention she got the house and paid-for car too?
Still, there is no time to be angry with your ex. If you spend time fuming at them, you are wasting your own life. If you can channel that energy into something creative (writing a blog for example) then you can make use of the wonderful power that anger brings. I'm angry with my ex-wife. She does things daily that confound me and clearly do not live by the "do unto others" rule. But she has also abided by the no negatives rule. We focus on the parenting of our kids. There may be money issues, and basic courtesy issues that are all out of whack, but we make our best effort to keep our kids out of the fray between us.
The best result is that our kids are happy, productive, and thriving in high school and middle school. You will do almost anything to keep that positive result as the focus of your relationship with the other parent. Yes, I named this blog in an attempt to capture some of the "off" things that my ex does, but it's also a testament to venting anonymously and keeping the shit-storm out of their lives.
I'm sure she does not see it the same way. I'm sure she doesn't read me anymore, but she knows this blog is out here. And yes I'm cataloging the ills, tribulations, and trials of being a father with a narcissistic ex. My coparenting skills are tested almost weekly. I have to breathe and stop all action. From this calm place, I can remember the faces of my lovely children and take the next right action. It is NEVER to attack my ex. I'd like to. I'd really like to let her have it. I'd like to sue her and get 50/50 custody as I had asked for. But I won't.
Yes, it's my kid's problem, because they have to deal with her attitude and resentment 70% of the time. But when they are with me, I can be 100% positive, no matter what.
I have to admit things are working out for me. I've got a new relationship (2 years) that's heading towards marriage in several months. I've got my health. And in the near future I will also be rebuilding my credit.  She says, "I just don't see it," when I ask about removing their boot from my ass. But she too is doing her best. I have to believe this. And her best, today, means the AG's office gives her some reassurance that she will eventually get every dollar she was awarded in the divorce decree. It's a shame she sees that as an entitlement and not a cooperative agreement. Yes, it's enforceable. And yes, she's enforcing it. But she doesn't need to. I am paying 1/3 of every dollar I make. Every. Single. Dollar. Suing me is not going to change the pace or the improve the volatility of the employment market.
Today I can say I love my ex-wife and hate her at the same time. Yes, yes, "it's a thin line…" but this is something more. She still carries a lot of contempt and anger towards me. This is exemplified in her need to keep the state's lawyers in the picture. Heck, she even works for lawyers, so you'd think she'd get some counsel. And today she's married to a wealthy man. She's still not happy, but guess what? It's no longer my problem. Yes, it's my kid's problem, because they have to deal with her attitude and resentment 70% of the time. But when they are with me, I can be 100% positive, no matter what.
Get that engraved in your heart. Positive no matter what.
And love on.
The Off Parent
@theoffparent
< back to The Hard Stuff
related posts:
image: serenity – creative common usage
---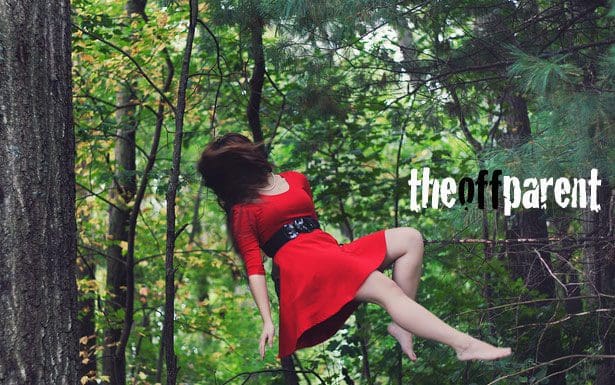 Under the terms of my surrender, I gave up a good portion of my time with my kids. I was under the impression that this was the path that "was best for the kids." In fact, it was the path that was best for my ex-wife, the person in the marriage who decided she wanted out. So wait, under the terms of my surrender I am giving her the kids, the house, and a good stipend of my income for the next 11 years? Just a minute, I need to reconsider.
I'm defeated a bit at the moment. But I'll get back up, I always do.
Of course, reconsideration was not an option. When one person decides they are done, the marriage is done. Sure, you could counsel or work things out, for a bit, but once the door has been smashed open, their exit is always a possibility. And now a threat. And in the case of divorce, just a matter of fact, please sign on the dotted line and be done with this business.
Wait.
We chose an uncontested divorce. I stubbornly agreed to her request for a divorce, because fighting would be expensive, might damage our children, and would echo the hurt still in my young-boy mind from my parents brutal divorce struggle. So I went with the path of least resistance, I bowed my head at the correct time, and allowed the head of my shining promise to be sliced off with little drama or prior bloodshed. That's the way it was supposed to be, right? That's what we were after.
But something along the way was not quite explained to me until a few months ago. I was on a date with a woman who had just given up primary custody, she was saying how much better her ex had become once he had to actually do 50% of the parenting rather than complaining about a check and doing nothing. I remember distinctly my reaction, "Wait, what? He doesn't pay you any child support?"
So if I get this straight, my high-priced divorce counsellor who advised me to just take the deal and get on with the divorce, forgot to mention that the non-custodial parent (man or woman) was the one who pays child support. And why didn't she listen or fight for my request to go for 50/50? Why didn't she support the discussion about 50/50 parenting? She didn't. Why didn't she?
I guess I ultimately need to ask her. But in reconnecting with my attorney (the one who I contacted re: my wife's new-found righteousness on turning me over to the Attorney General's office) he said this.
I wish our counselor would've supported both of our requests with the same integrity. I wish my 50/50 parenting plans and 50/50 schedules had been taken seriously while negotiating our peace treaty.
"In 2010 when you guys divorced, she was probably right. Your wife would've probably gotten exactly what she wanted. Not that you couldn't have gone for 50/50." And he continued, "But today, things are a little different. Even in Texas. The judges today are listening when the parents want 50/50 custody. And more often than not, my dad clients are getting it, if they fight for it."
Well, that is good news for today's dads. Not so good for yesterday's dads, or me.
What are my options today. Reopen the fight, go prove I'm a worthy dad, and ask the judges and the court to readjust my kids custody to 50/50. Is that what I want?
Here are the potential consequences:
It will cost us both a lot of money. Money that we tried not to spend in divorce, by consulting a wonderful Ph.D divorce counsellor.
It might damage my wife's ability to continue to afford the house we bought together.
My kids might get the impression I am fighting their mom, or saying she's doing something wrong.
It will cause drama and hardship on all sides.
Here are the benefits of doing it:
The $150,000+ would still be going to my kids.
I would be able to afford housing and perhaps not be forced to work two jobs or give my life back up to the big corporate job.
We could parent 50/50 just like we are doing now, but I would also be able to help with some of the clothes and supplies shopping.
My kids will know that I wanted them 50/50 from the beginning and was asked to take less.
As of this writing I don't have the money to pursue the court's resolution of my 50/50 desires. I wish our counselor would've supported both of our requests with the same integrity. I wish my 50/50 parenting plans and 50/50 schedules had been taken seriously while we were negotiating our peace treaty. They were not. I was given the patronizing approval, "that's nice" but "that's not how it's going to work out." And then I was told to accept what's "in the best interest of the children."
Bullshit.
I was sold a bill of goods by my then-wife, who had been consulting with her attorney, and our counselor who was found and selected by my wife. And then I was asked to sign the Terms of Surrender without being given the full story of custody and child support. My bad. I should have paid for my own attorney at this point, rather than stumble along blindly with the hope of good will, good intentions, and honesty.
I got none of the above. What I got was a temporary peace treaty that lasted until I was late on my second child support payment to my ex-wife. Then the courts of the great state of Texas were warmed up against me. And today, according to my attorney, I could be arrested at any time, by the AG's office. That is certainly part of the Terms of Surrender that I signed, but it's not in line with the honest and caring approach we took to setting up our peaceful retreat from the marriage.
I'm defeated a bit at the moment. But I'll get back up, I always do.
Sincerely,
The Off Parent
@theoffparent
related posts:
image: freefall, gabrriela pinto, creative commons usage
---