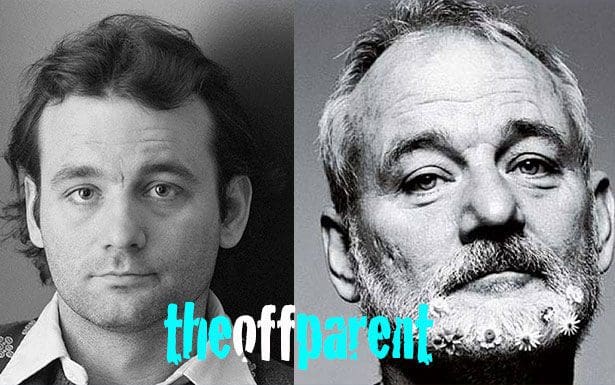 If anyone can explain why he hasn't been able to find the love of his life it's Bill Murray. And I've often been likened to a younger Bill, so I read this Vanity Fair article with a bit of self-interest.
"Not to diminish a relationship with a woman but I can't take care of another relationship if I can't take care of the things I really need to take care of the most. It's not a selfish thing . . . it's just sort of an obligation." – Bill Murray
What Mr. Murray latches onto as his reason for not being in a relationship is his own lack of attention and self-examination. He mentions his children from his previous two marriages, but it's clear Bill hasn't found what he's seeking in a woman.
Murray did admit that he wonders why, at 64-years-old, he still hasn't found the great love of his life.
"I do think about that. I'm not sure what I am getting done here. I do have kids. I have children that I am responsible for and I enjoy that very much. And that wouldn't have happened without women." – ibid
>He knows he need to so the self-examination work, but he doesn't really want to do it. He'd rather show up as a comedian extraordinaire and find his love in the public embrace. One of my favorite movies with Bill is Lost in Translation. It seems to capture the loss and ennui of Mr. Murray's self-reveal in this article. Fascinated and crushing on the young Scarlett Johansen, Mr. Murray tells much of his life story. I'm guessing that this film captured a bit of what it must be like to be Bill Murray. Detached and disoriented by the "jobs" that send him all over the world. Drawn to youth and beauty. But in this touching film, the father-figure chooses not to take advantage of the young woman. It's an amazing moment. And it's a huge win for both characters and the film.
Only from a place of inner-wisdom and self-knowledge can you hope to regain your balance in life and open your heart back up to the possibility of love again.
And Mr. Murray plays his role in a number of Wes Anderson movies as well. Perhaps it is easier for him to act out the scripts that others put in his mouth rather that examine or work through his own troubles.
Robin Williams is another character and body type I've been associated with. I share the bear-ish shape with these two rock stars as well as some of their demons. Whatever depression Robin was dealing with, he killed himself while his adoring wife slept in the next room. How terrifying. How dark his night must've been to extinguish even his bright star of hope.
AS a bit of a frenetic funny man, myself (I'm not putting myself in the same league with these greats, please.) I am also prone to flights of fantasy and falls of desperation. And it's wonderful to hear that someone as buoyant as Bill Murray can come out and share his own difficulties, much like he does in Translation. I can take a different path from either of these body doubles. (I wrote myself in as Ferris Bueller in divorce, as well.
I am committed to self-examination and taking care of as much of my sh*t as possible. In the same spirit I can do what it takes to keep my dark thoughts at bay. Often it is the self-examination and self-revelations that come from doing deep work, that keeps me above water. Bill speaks of the difficulties of stripping off the mask and looking at the ugly truth.
Asked what has stopped him from committing to himself, Murray continued, "What stops [any of] us is we're kinda really ugly if we look really hard. We're not who we think we are. We're not as wonderful as we think we are. It's a little bit of a shock . . . it's hard." – ibid
As men, we are often not encouraged to dig deep and feel what's going one. The man's role in the world is to be strong, to be stoic, and to be a good provider. I don't see either of these men being described as feeling fathers. Perhaps Mr. Murray has had to distance himself a little from his role as a father. (Of course, I have no idea.)
What it takes, as a man, to deal with divorce is the courage to strip away the facade and let the feelings and frustrations out. You can do this in therapy, on a blog, or with friends. You cannot do this with your kids or your ex-wife. But most of all, you have to do it. You have to strip back down underneath Bill's Caddyshack character and understand what's hurting inside. Only from that place of inner-wisdom and self-knowledge can you hope to regain your balance in life and open your heart back up to the possibility of love again. Because with the risk of love comes the risk of failure, again.
Sincerely,
The Off Parent
@theoffparent
Note: My brush with greatness involves Bill Murray. I was on the set of Ghostbusters, my sister worked for Warner Bros. at the time. During a break Bill came around the corner and saw a teenage boy standing there in red painter pants. "Whoooooo's the madman!" he shouted, as he reached out and shoot my hand.
References:
back to The Hard Stuff
related posts:
images: bill murray, publicity shots
---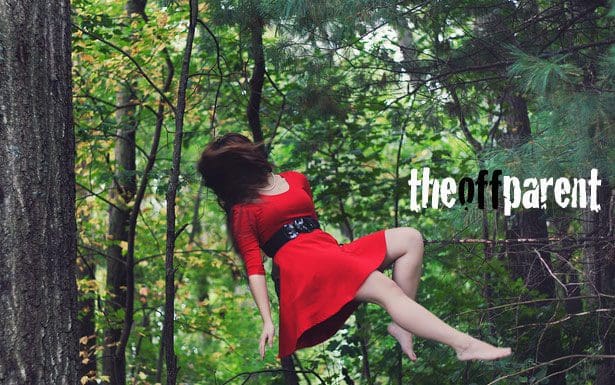 Under the terms of my surrender, I gave up a good portion of my time with my kids. I was under the impression that this was the path that "was best for the kids." In fact, it was the path that was best for my ex-wife, the person in the marriage who decided she wanted out. So wait, under the terms of my surrender I am giving her the kids, the house, and a good stipend of my income for the next 11 years? Just a minute, I need to reconsider.
I'm defeated a bit at the moment. But I'll get back up, I always do.
Of course, reconsideration was not an option. When one person decides they are done, the marriage is done. Sure, you could counsel or work things out, for a bit, but once the door has been smashed open, their exit is always a possibility. And now a threat. And in the case of divorce, just a matter of fact, please sign on the dotted line and be done with this business.
Wait.
We chose an uncontested divorce. I stubbornly agreed to her request for a divorce, because fighting would be expensive, might damage our children, and would echo the hurt still in my young-boy mind from my parents brutal divorce struggle. So I went with the path of least resistance, I bowed my head at the correct time, and allowed the head of my shining promise to be sliced off with little drama or prior bloodshed. That's the way it was supposed to be, right? That's what we were after.
But something along the way was not quite explained to me until a few months ago. I was on a date with a woman who had just given up primary custody, she was saying how much better her ex had become once he had to actually do 50% of the parenting rather than complaining about a check and doing nothing. I remember distinctly my reaction, "Wait, what? He doesn't pay you any child support?"
So if I get this straight, my high-priced divorce counsellor who advised me to just take the deal and get on with the divorce, forgot to mention that the non-custodial parent (man or woman) was the one who pays child support. And why didn't she listen or fight for my request to go for 50/50? Why didn't she support the discussion about 50/50 parenting? She didn't. Why didn't she?
I guess I ultimately need to ask her. But in reconnecting with my attorney (the one who I contacted re: my wife's new-found righteousness on turning me over to the Attorney General's office) he said this.
I wish our counselor would've supported both of our requests with the same integrity. I wish my 50/50 parenting plans and 50/50 schedules had been taken seriously while negotiating our peace treaty.
"In 2010 when you guys divorced, she was probably right. Your wife would've probably gotten exactly what she wanted. Not that you couldn't have gone for 50/50." And he continued, "But today, things are a little different. Even in Texas. The judges today are listening when the parents want 50/50 custody. And more often than not, my dad clients are getting it, if they fight for it."
Well, that is good news for today's dads. Not so good for yesterday's dads, or me.
What are my options today. Reopen the fight, go prove I'm a worthy dad, and ask the judges and the court to readjust my kids custody to 50/50. Is that what I want?
Here are the potential consequences:
It will cost us both a lot of money. Money that we tried not to spend in divorce, by consulting a wonderful Ph.D divorce counsellor.
It might damage my wife's ability to continue to afford the house we bought together.
My kids might get the impression I am fighting their mom, or saying she's doing something wrong.
It will cause drama and hardship on all sides.
Here are the benefits of doing it:
The $150,000+ would still be going to my kids.
I would be able to afford housing and perhaps not be forced to work two jobs or give my life back up to the big corporate job.
We could parent 50/50 just like we are doing now, but I would also be able to help with some of the clothes and supplies shopping.
My kids will know that I wanted them 50/50 from the beginning and was asked to take less.
As of this writing I don't have the money to pursue the court's resolution of my 50/50 desires. I wish our counselor would've supported both of our requests with the same integrity. I wish my 50/50 parenting plans and 50/50 schedules had been taken seriously while we were negotiating our peace treaty. They were not. I was given the patronizing approval, "that's nice" but "that's not how it's going to work out." And then I was told to accept what's "in the best interest of the children."
Bullshit.
I was sold a bill of goods by my then-wife, who had been consulting with her attorney, and our counselor who was found and selected by my wife. And then I was asked to sign the Terms of Surrender without being given the full story of custody and child support. My bad. I should have paid for my own attorney at this point, rather than stumble along blindly with the hope of good will, good intentions, and honesty.
I got none of the above. What I got was a temporary peace treaty that lasted until I was late on my second child support payment to my ex-wife. Then the courts of the great state of Texas were warmed up against me. And today, according to my attorney, I could be arrested at any time, by the AG's office. That is certainly part of the Terms of Surrender that I signed, but it's not in line with the honest and caring approach we took to setting up our peaceful retreat from the marriage.
I'm defeated a bit at the moment. But I'll get back up, I always do.
Sincerely,
The Off Parent
@theoffparent
related posts:
image: freefall, gabrriela pinto, creative commons usage
---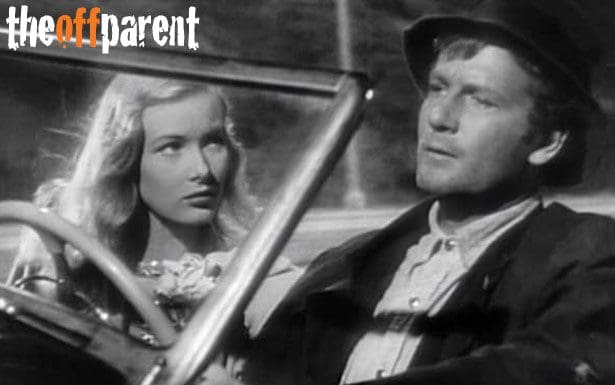 This is not a particularly interesting story. It's more common than we can imagine. And it's carried out with swift precision and support of the courts and counselors across the country. Women get the kids, men get the bills, and that's the beginning of the trouble for the single parents. In my state, Texas, 80% of decrees give custody to the mother with the dad getting non-custodial rights and often a hefty child support payment.
I admit, I was depressed and hurting when I was "negotiating" my parenting plan and thus my divorce from the mother of my children. Right in the middle of the negotiations the counselor rightly slowed the process, as I was more and more aware that I did not want a divorce. But a divorce is what my then-wife wanted. And I learned, pretty clearly, that you cannot continue a marriage when only one partner is IN.
Okay, so the story goes along then in common fashion. Dad leaves the house moves in with family until he can get reoriented and settled in his new role. Except there's one huge new problem. Not only does he have to look for a new home but he's got a new debt that decreases his opportunities for re-housing. I could forget about moving back into the neighborhood my kids were growing up in. And I agreed to let my ex keep the house "for the kids." And while that was the right decision, it did not take into account "where Dad would go."  I was sort of on my own.
It sure stripped away all my pretense of success. I have failed. I have fallen from the "owner's" status to "living with my mom" and "deadbeat dad" all in the course of a few months.
Okay, so I struggled with the sadness, the loss of my marriage and closest ally. And the loss of my full-time access to my kids. And the list goes on and on: the loss of my house (which we had proudly purchased on money I had gotten before my marriage); the loss of the pets (I didn't have a place to keep them); the loss of the neighborhood and community (tennis club, pool, neighborhood friends for my kids). And essentially for about 9 months I was homeless. I was living with my sister, but had zero privacy and very few of my material possessions. They were in the garage of my old house.
The only way out of the situation for me, was to find the next BIG JOB. There was no room for self-employment or consulting if I was going to ever be able to get back into a house. And something about apartment living didn't resonate with me or my idea of who I had become nearing my 48th year as a man.
Finally, the call came, the big job started and I went looking for a place to live. I was lucky. I had not let enough time lapse between my last big job and my new big job to damage my credit or earning power. I was able to qualify and buy a much more modest house in a nearby neighborhood. And I was happy for a bit.
Six months into the new job, the company restructured and eliminated the entire service offering I had been marketing. And with one week's severance and no notice I was out. And guess what? I still had my mortgage and my child support payments to cover. And then I was sad for a bit, with this new challenge of faith and ability and willingness to pack in my aspirations and just take whatever job came along.
But the remarkable happened. I didn't find the next big job. I worked my ass off, sending in resumes, networking, social media-ing (this is what I do for a living) and looking for work. And while I got some contracts and some consulting gigs I have still not been able to replace the BIG JOB income that would allow me to pay my child support AND have a place to live.
The DEAL I got, the deal that was sold to me by our impartial divorce counselor was the non-custodial parent, who sees his kids less and pays for a good deal of their expenses.
And this is the situation with a lot of single dads who were given the same deal I got. And a lot of this I covered in my last post (Love, War, Divorce) but the thing that became apparent, when I was reading the comments on my UNFAIR post, was… This is not right.
The assumption that the non-custodial dad will bear the lion's share of the expenses after the divorce, is simply not equitable. It's the law. But it's not fair. And in our case, my ex-wife got a full-time job (her first since we had gotten married) in order to divorce me, and has been able to keep mostly employed this entire time. What a blessing. And with the child support she has been able to keep the nice house in the nice neighborhood. And that's what I want for my kids too.
The hard part is, I'm burdened by an additional $1,500 per month, even before I get to think about where I can afford to live. With 50/50 parenting it might have been more difficult for her, and thus we are stuck with a dilemma. I want what's best for my kids over and above even my own needs or living quarters. But I do need to live somewhere. I do need to make enough money to provide food, shelter, and entertainment for my kids when they are with me. Right? It's hard either way. Two homes is obviously more expensive than one. Where can we find the balance? Sure, I can make more and more money. And today that's my only option.
But the real issue is, my ex-wife and I are still in this financial boat together. So when she got frustrated with my fluctuating income, and my two months of late payments of "her child support" she filed the whole issue with the Attorney General's Office, basically threatening me with a lawsuit and (horror of horrors) completely damning my credit rating.
So wait, now I'm a deadbeat dad? In what way was I trying to skip out on my child support? Is it fair for me to have shelter as well? Is there any consideration about where Dad will live with the kids when he has them?
The DEAL I got, the deal that was sold to me by our impartial divorce counselor was the non-custodial parent, who sees his kids less and pays for a good deal of their expenses.
Okay, so I hear the women in the audience groan with each retelling of this story. And the comments on earlier posts bear this out. Women don't want to hear how hard it is for a man to get by after divorce when his living expenses just doubled. They tell me how hard it is to be a single parent with the majority of the family duties, and very little money to do it all. But wait, that's the DEAL they got, right? The got the TIME with the kids. So don't complain to me about how hard that is. I was asking to do it 50/50 just like we discussed our parenting when we were imagining our first child.
I'm a 50/50 dad, but I was sold the non-custodial parent role by a system that favors mom's in this situation about 80% of the time. And I did not want to FIGHT my ex, I was trying to fulfill a cooperative divorce agreement. We were trying to be non-confrontational. And so I got the bill and she got the kids.
This is the summer of my discontent, and something will give. And then I will give my ex-wife the money to continue in the lifestyle my kids grew up in, even though I cannot afford to live it with them.
I don't know what the right answer is, but 50/50 is where we should've started. I should not have had to fight with our well-paid counselor about how 50/50 parenting might make sense for us. And I don't know what I'm going to do now.
The rest of the story: I lost my house. I tried to file for bankruptcy just to keep the house, and my ex-wife's AG filing prevented that from working. And I offered to give her a secured loan agreement if she would allow me to move forward, and she threw up her hands and said, "The AG's Office has said I cannot talk to you about money."
Fuck. That just about put me in a bind I couldn't get out of. But I have family here. And my family came and helped me fix up my house and sell it, for a gain. And I moved into a garage apartment on my Mom's house. Fuck again.
As we liked to joke, "It's better than being under the bridge."
Yes, it is better than being under the bridge. Or throwing myself off the bridge in a fit of masculine depressive acting out.
It sure stripped away all my pretense of success. I have failed. I have fallen from the "owner's" status to "living with my mom" and "deadbeat dad" all in the course of a few months. And this is not how it should've gone, nor did it need to go this way. While we are in this together, the money is another issue all together.
Fortunately, my ex-wife and I have agreed to keep the money matters out of our parenting matters. But I fear this issue is about to come to a head, before the kids return to school in the fall. And I'm not sure what my options are. I have had THREE BIG JOBS within spitting distance of an offer and all of them went to someone else. And that's the way it goes. And I'm even looking to go back to my old BIG CORPORATE GIG where I gained 15 pounds from the grind and stress of the place.
At this point I will do anything necessary to restart my life. I am willing to pay her what she is owed, and not contest the amount, even though it is $20,000 over what she would've gotten had it been tied to my actual earnings over this time. But I'm in a catch 22. A: I have to find the next BIG JOB to support her payments and have a half-way descent place to live and B: I could fight for 50/50 custody and not have to pay her any additional child support payments, but then that hurts my kids as she would be pressed even harder to keep their childhood home.
Of course I lost that home a long time ago. And now I've lost my do-over home. And I don't have a home. But again that's not the point, that's whining. My actions are what matter. I've got more job interviews this week, and a call back from the BIG CORP for next week. This is the summer of my discontent, and something will give. And then I will give my ex-wife the money to continue in the lifestyle my kids grew up in, even though I cannot afford to live it with them.
And I seem to be complaining, but I don't feel defeated. I've had a major setback. And there were lots of factors at play. And not unlike my divorce, I didn't get what I wanted out of the deal. But everyday I have a chance to make a new deal, set a new plan in motion, get back on the road to recovery. I'm happy I have this insight, because things have been pretty damn hard.
Thanks for listening. Keep coming back, it works if you work it. (12-step rejoinder after a hard sharing)
Sincerely,
The Off Parent
@theoffparent
< back to The Hard Stuff
references:
related posts:
image: veronica lake and joel mcrea — sullivan's travels , robert huffstutter, creative commons usage
---