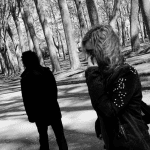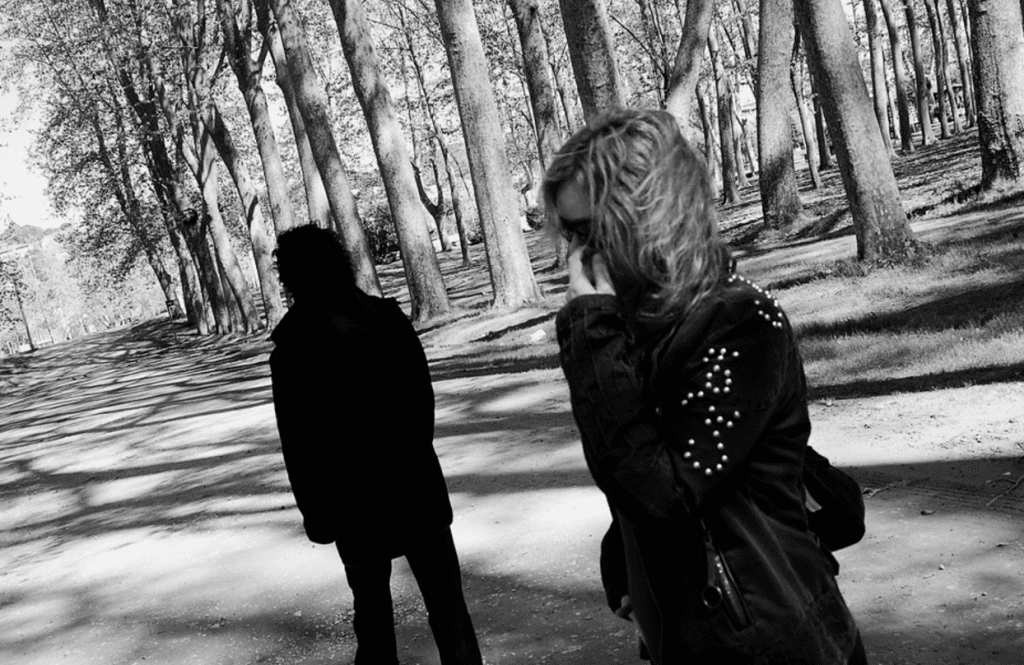 Three years ago when my ex-wife tossed our child support issue to the Attorney General's office I had no idea the world of hurt I was about to get slapped around with. She was doing "what she thought was best for the kids" by making me into a dead beat dad in the eyes of the state of Texas.
Even though:
I told her I had lost my income due to a client loss (I was working for a small business at the time and the one client was 90% of my income)
I told her I would get caught up as soon as I could, and that I was not looking to reduce the amount owed
She agreed that I was not hiding income from her
She didn't need the money, she had a nice job and the house was nearly paid for
But that wasn't reason enough for her to delay her bomb drop for more than a month. Somehow she thought that filing with the AG's office was like adding an accountant to the equation, so THEY could keep track of what I owed vs. what I paid. Of course, my ex was an excel wiz so she was doing models and spreadsheets herself, but maybe the state's attorneys would help.
A week before Wells Fargo refused my restructuring offer, she said, "Sorry about the timing, but I just filed with the AG's office."
She thought that she would get me back in line sooner if the law was involved. Well, in theory I guess that would've happened if I had disappeared or was trying to not pay her at all. That's what the Attorney General's office is for. Dead beat dads skip out on their kids, refuse to pay, demand paternity testing, and basically try to not pay for anything for their kids.
In our case, upper middle-class white folks with 99 problems… But my commitment and stated plan was 100% in compliance with the law. But, and it's a big but, I had lost my client and income for an unknown length of time. I worked daily on new business, on getting a job (It was going to take me about 100k a year to pay the child support and live in an apartment.) and told her she would get a percentage of everything I made. It wasn't good enough for her.
Today, three years later, I can't get a used car loan on my own. Unless I'm willing to pay 19% interest. I've been turned down on two job offers once they ran my credit as part of the background check. And while I didn't get foreclosed on, I had to sell my only, my post-divorce house, in a hurry. I did make $5,000 on the deal. And, of course, she wanted her cut of that as well.
Did she think what it would do to me? No. Did she think it was going to get my checks coming regularly even when I didn't have a job? I don't know. Did she think of the best interest of her children when she threw the father of her children to the debt collectors know as the OAG? (Office of the Attorney General) Absolutely not.
Today I ask her if she'd consider getting the AG's office out of our pants. She says, "I'm not there yet." I say, "Did you know they take a 10% fee out of the child support payments I make?" She says, "Are you sure of that?" I say, "You only get money when I make money, I don't have any assets. You're living in the only asset we had." She said, "Help me understand why I only started getting paid after the AG's office was in the picture?"
It's because I didn't have a job. When I got a job I started paying you 45% of every dollar I made. For the care and feeding of my kids. Excuse me, our kids.
I ask, "How do I know what the money is going to?" She says, "It's none of your business."
When your ex throws you to the wolves, what sympathy does she deserve? How do you maintain a civil relationship "for the kids?" I don't know the answer, but you just do. I have never mentioned to my kids that their mom was the reason we lost the house and had to move in with grandma for 9 months. I never told the kids that the reason my bank account was frozen twice was due to their mom's actions, and the AG's aggressive actions to recover "her money."
I could be mad about it. I could do things to get even. But I won't. I have to rise above the blame and "imagine" that she's doing the best she can. That keeping me in the dog house does something for them. Perhaps it makes her feel better. Demonstrates how childish I was. How I was irresponsible.
All I think it does is fuck me on a daily basis when I go looking for a job, try to rent an apartment, or rent a car. All I think it does is give her a stiff spike stiletto heel on my neck.
Oh well, in 5 years this will all be over. I'll still owe her the money, but I'll be paying her back as fast as I can. Cause, "it's the kids money." Um, yeah, right.
The Off Parent
@theoffparent
< back to The Hard Stuff
related posts:
image: anger, creative commons usage
---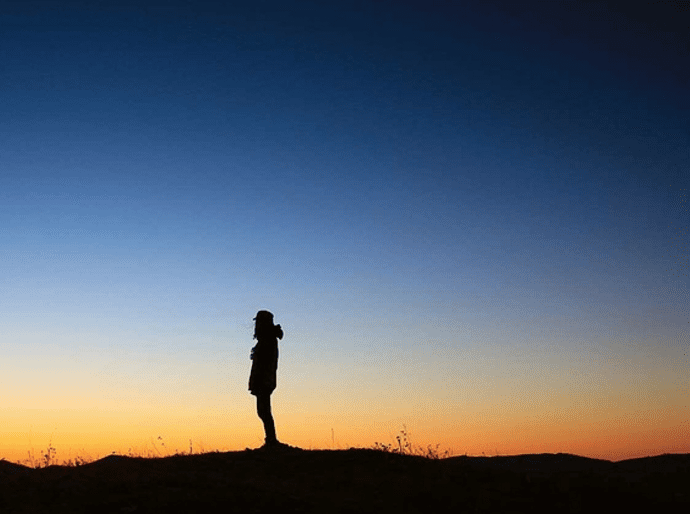 Divorce is hard. Coparenting is hard. Being civil to someone who is constantly attacking you is hard. Being solid and positive for my kids, above everything else, above all she throws at me, is not hard.
Sure we do it for the kids. We tried to keep the marriage together "for the kids," and that didn't work out so well. After divorce, you've got a harder hill to climb. You can NEVER let your angry face show. You're coparent is golden in the eyes of the kids. There is no other option. Any anger you voice to your kids about your ex comes back to haunt everyone. I can't say I'm not tempted.
And her best, today, means the AG's office gives her some reassurance that she will eventually get every dollar she was awarded in the divorce decree. It's a shame she sees that as an entitlement and not a cooperative agreement.
Just yesterday I was really really tempted to tell my 13 yo daughter, "You know at 15 you can decide who you want to live with." I'd never say it. But I wanted to. I wanted to reclaim my daughter for the last few years of her attached child role. Once she's gone to college all things change. And their mom made some decisions that forever changed our trajectory together. And to say I got the short end of the bargain would we an understatement.
I got the typical non-custodial role. I pay child support to the tune of $1,300 per month, and I get the kids about 30% of the time. That's not fair. But that's Texas. In fact, that's still most of the country. The dad is a second class citizen. Oh, and did I mention she got the house and paid-for car too?
Still, there is no time to be angry with your ex. If you spend time fuming at them, you are wasting your own life. If you can channel that energy into something creative (writing a blog for example) then you can make use of the wonderful power that anger brings. I'm angry with my ex-wife. She does things daily that confound me and clearly do not live by the "do unto others" rule. But she has also abided by the no negatives rule. We focus on the parenting of our kids. There may be money issues, and basic courtesy issues that are all out of whack, but we make our best effort to keep our kids out of the fray between us.
The best result is that our kids are happy, productive, and thriving in high school and middle school. You will do almost anything to keep that positive result as the focus of your relationship with the other parent. Yes, I named this blog in an attempt to capture some of the "off" things that my ex does, but it's also a testament to venting anonymously and keeping the shit-storm out of their lives.
I'm sure she does not see it the same way. I'm sure she doesn't read me anymore, but she knows this blog is out here. And yes I'm cataloging the ills, tribulations, and trials of being a father with a narcissistic ex. My coparenting skills are tested almost weekly. I have to breathe and stop all action. From this calm place, I can remember the faces of my lovely children and take the next right action. It is NEVER to attack my ex. I'd like to. I'd really like to let her have it. I'd like to sue her and get 50/50 custody as I had asked for. But I won't.
Yes, it's my kid's problem, because they have to deal with her attitude and resentment 70% of the time. But when they are with me, I can be 100% positive, no matter what.
I have to admit things are working out for me. I've got a new relationship (2 years) that's heading towards marriage in several months. I've got my health. And in the near future I will also be rebuilding my credit.  She says, "I just don't see it," when I ask about removing their boot from my ass. But she too is doing her best. I have to believe this. And her best, today, means the AG's office gives her some reassurance that she will eventually get every dollar she was awarded in the divorce decree. It's a shame she sees that as an entitlement and not a cooperative agreement. Yes, it's enforceable. And yes, she's enforcing it. But she doesn't need to. I am paying 1/3 of every dollar I make. Every. Single. Dollar. Suing me is not going to change the pace or the improve the volatility of the employment market.
Today I can say I love my ex-wife and hate her at the same time. Yes, yes, "it's a thin line…" but this is something more. She still carries a lot of contempt and anger towards me. This is exemplified in her need to keep the state's lawyers in the picture. Heck, she even works for lawyers, so you'd think she'd get some counsel. And today she's married to a wealthy man. She's still not happy, but guess what? It's no longer my problem. Yes, it's my kid's problem, because they have to deal with her attitude and resentment 70% of the time. But when they are with me, I can be 100% positive, no matter what.
Get that engraved in your heart. Positive no matter what.
And love on.
The Off Parent
@theoffparent
< back to The Hard Stuff
related posts:
image: serenity – creative common usage
---
Just when things get good, smooth, and business-like between us…

My kids use my computer and ipad to watch Netflix when they are here. I got the cease and desist text from the ex last night. That's easy, I just revoked her Amazon Prime relationship with me, that I'd been paying for since 2011.
+++
We had money issues in my marriage. We have money issues as co-parents. There's no doubt about it, in our relationship money has played a key role. And not a great role, but perhaps the issue that caused the divorce in the first place. Getting clear about money, and what the cash flow plan is over time might just save your marriage. We did our best, but we didn't anticipate some of the changes that took place.
Either way, we're divorced now, with two wonderful kids (14 and 12) and some ongoing conflicts about money. And still, we're not dealing with it very well. But at least this time, the agreements will be spoken and negotiated in the open. There's only one big problem.
Despite my pleas for compassion and understanding she tossed me to the lawyers for the state of Texas.
At some point along the way I fell behind on my child support payments. I tried to be clear and honest about the situation. I asked for a bit of leeway in how I would repay her. And for whatever reason (I don't think it's healthy or helpful to say what another person is thinking) she felt it was in the best interest of the kids to file our decree with the Attorney General's office. Thus throwing our money issues into the public record and putting me on file as a deadbeat dad in the state of Texas.
Could she have known what consequences her actions would have? I don't know. Did she think she was protecting the kid's livelihood? That's what she said back then, when she filed on me the day after she learned that I was discussing bankruptcy in an attempt to keep my house. (Bankruptcy does not clear any child support debt, so that couldn't have been her motivation.) She had rattled the threat at me for most of the summer as the company I was working for struggled to replace the lost business that caused the issue in the first place. Despite my pleas for compassion and understanding she tossed me to the lawyers for the state of Texas.
Okay, so that's several years ago, and I'm still having a hard time not seeing her action as vindictive and bitter. And when I think about asking her if she knew what trouble her actions would cause me, I wake up to realize, once again, it's not about her. The money might have been a core issue between us, but now the state of Texas is working with us to protect my kid's lifestyle, to support my wife's income, and to enforce the financial agreement that I signed six years ago, to provide housing, food, clothing, and insurance for my kids.
I agree 100% that the full amount of the debt is mine. And I attempted to negotiate secured notes with her to get my payments caught up. But once the AG's office was involved, she would simply say, "I'm sorry. It's out of my hands. They told me not to talk to you about money."
It was as if she was throwing up her hands and telling me to talk to the state's attorneys.
I am not a dead beat dad. I have given her a portion of every dollar I have made.
Still, six years later, while we are negotiating and navigating co-parenting much better, the scars of the "deadbeat dad" debt still crushes my financial opportunities. Several times I'm certain I was turned down on a new job opportunity right after they checked my credit. Last week I was denied a car loan because of the 27,000 debt to my ex-wife. (That's not the exact number, but it's close enough to give you an idea.)
Here's the deal. I have paid her accordingly based on what I have made in the past six years. In the divorce I agreed to a much higher amount of income than I have ever achieved post-divorce. Have I been sitting around being lazy or trying to avoid paying her, or hiding money? No. I have been working hard to rebuild my consulting practice as well as looking for full-time work. But the kind of money I used to make at Dell, for example, is available only when everything fits just right. And the big old scarlet DD on my forehead is devastating in the market place.
Did she know this would happen? Is she sorry that her knee jerk action has caused us both so much angst? Again, I don't know. Am I doing something wrong by not suing her and the state to reduce my child support based on actual earned income? I don't want to sue her. I don't want to fight for 50/50 custody. I want to continue with as little conflict in our co-parenting as I tried to maintain in our marriage.
Sometimes hurtful actions have long-standing reverberations that come back to hurt ourselves. I hope that there is a way for us to legally agree to remove the state of Texas from our financial lives. Otherwise the collaborative co-parenting will continue to have this unnecessary financial sting to it. At least for the next 6 years, when my daughter turns 18. I hope she and the state of Texas can see the light long before then.
I am not a dead beat dad. I have given her a portion of every dollar I have made. And as I strive to make more, I am trying not to reflect on the on-going actions against me by the AGs office. It's hard, but we're managing.
Sincerely,
The Off Parent
@theoffparent
back to The Hard Stuff
related posts:
---