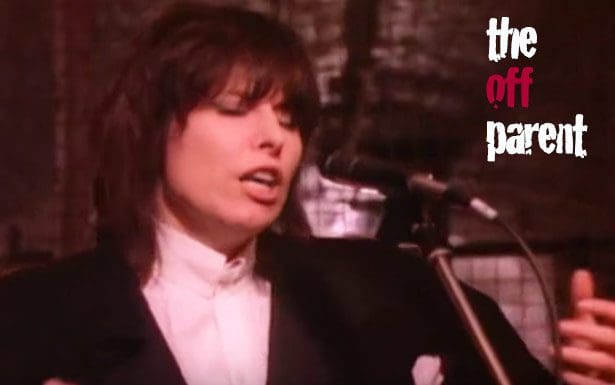 How did I get in this position? How did my ex-wife get so entitled that she turned my ass over to the Attorney General of the great state of Texas for "enforcement." How did I get assigned to the Special Collections Unit? How do I still have to look my ex in the eyes and smile at our children's school and sporting events? When did it all switch from love-and-working-on-it to divorced-and-where's-my-money?
She wanted me to take the kids to some of their doctor's appointments. She wanted to balance things out more. Um, wait, that's what you argued against when we were dividing up our parenting duties.
We'd have to roll the video tape way back to catch the first moments of contempt. It was easy over email for her to be a total bitch. She too was a writer. She prided herself on her pretzel logic and how she could write a scathing email and argue both sides of the issue and leave me utterly confused about what she was saying. Face-to-face we usually did pretty good. But give her some room, the ability to focus on some imaginary image of me as the dead beat dad, and she could tear me to shreds.
I saw this first-hand only once since we've been divorced. We had chosen to see our kid's therapist for a counseling session on keeping our parenting schedule amicable. She was beginning to sag a bit under the strain of the standard possession order (SPO) that she had argued for and won. She wanted me to take the kids to some of their doctor's appointments. She wanted to balance things out more. Um, wait, that's what you argued against when we were dividing up our parenting duties. You seemed to think you were the responsible one, that you were the nurturing one, that you should get the kids 65% of the time.
And again just this week she sent me an email about some detail of one of our kids and lobbed this love bomb over the transom at the end of it. "Also, J needs his vaccine."
When I responded to the initial reason for the email but did not volunteer to take my son to the doctor, she responded, after thanking me for the first portion of the acceptable response, "I don't know how to take your silence on the doctor's appointment."
Perhaps I should've let her have a touch of my anger, but I didn't. Maybe silence was more passive aggressive. Or was it aggressive aggressive? Either way, I did not take the bait nor the action item to get our son to the doctor. 1. She didn't ask, she just lobbed it into the previous conversation. 2. She didn't ask the second time she just showed a bitch sign for her disapproval. 3. She still didn't ask.
But it shouldn't be like an invoice that I owe. It should be a cooperative arrangement between two people that still love their children, just not each other.
But let's put another chess piece out on the table between us. Two and a half years ago she turned our decree over to the AG's office for enforcement. Now I'm a dead beat dad on paper, and the lien on my credit report means I can't get a used car loan for less than 19% and a home rental company denied me without even talking to me about the issue. Yeah, it's a big issue. And yeah, I owe her some money at this point. But even without the AG's office I would've owed her the money. And I will pay it all to her. But I can't pay her any money if I have no money coming in. When I lost an anchor client in my small business, I begged her to be patient and to listen to my voice, "I will get you the money. I'm talking to new potential clients everyday."
And today you'd hear her say, "He didn't pay me anything for the entire summer and he was threatening to not pay me at all."
She knows this is not true. I am obligated by law to pay her every penny on the decree, regardless of my employment status or ability to pay. But it shouldn't be like an invoice that I owe. It should be a cooperative arrangement between two people who still love their children, just not each other. But somewhere along the way her anger turned towards me as the root of her problems. Somehow my job, or lack of job, was making her uncomfortable. And that made her furious while we were married, and doubly so after we were divorced.
So in I went to Mr. McK****'s Special Collections Unit. Dead beat dad. Credit score below 450. Fucked, essentially.
Today I'm working a job that pays for the child support and the health care for the kids and little else. If I didn't have a fiancé who had a good job I'd still be living at my mom's house. Do you think she had sympathy for my situation? Do you think she was aware of the impact of losing my house had on the kids? No. I took it all in a very Ferris Bueller way: I smiled and sang danke schoen while she refused to accept any of my offers to secure the debt I owed to her. But I was doing that for the kids. They didn't need to get in the middle of their mom's contempt for me.
In the AG's eyes I am paying the maximum amount they are allowed to take from my paycheck. That's the best I can do. Sure, I'd love to help my ex-wife and my kids, but I'm afraid my hands are tied.
My kids will know when they are older, that their mom did these things to me. I'm too nice a man to reveal the heart of the matter to them while they are still in high school. They need both parents right now. But at some point, they will want to read my divorce book.
There's one last tidbit that came up last week that brings a small smile to my face. In January my daughter suffered a major migraine headache and had to be hospitalized. Even though I have great insurance for them, the deductible was quite high. My ex-wife asked me to split the bill with her. Um…
In the AG's eyes I am paying the maximum amount they are allowed to take from my paycheck. That's the best I can do. Sure, I'd love to help my ex-wife and my kids, but I'm afraid my hands are tied. I suppose she can sue me. She works for a law firm. It wouldn't surprise me any more than I was surprised when she told me she consulted an attorney after we'd been in couples therapy for a few months.
Nothing surprises me about her adverse actions. Striking at me was moving against the best interests of the kids. Now she can have her AG-sanctioned income, tax-free, and howl until she passes out before I give her an extra dime. No, honey, you blew through cooperation two and a half years ago. Dig it?
Respectfully,
The Off Parent
@theoffparent
< back to The Hard Stuff posts
related posts:
image: chrissie hynde, creative commons usage
---
---
---
Just when things get good, smooth, and business-like between us…

My kids use my computer and ipad to watch Netflix when they are here. I got the cease and desist text from the ex last night. That's easy, I just revoked her Amazon Prime relationship with me, that I'd been paying for since 2011.
+++
We had money issues in my marriage. We have money issues as co-parents. There's no doubt about it, in our relationship money has played a key role. And not a great role, but perhaps the issue that caused the divorce in the first place. Getting clear about money, and what the cash flow plan is over time might just save your marriage. We did our best, but we didn't anticipate some of the changes that took place.
Either way, we're divorced now, with two wonderful kids (14 and 12) and some ongoing conflicts about money. And still, we're not dealing with it very well. But at least this time, the agreements will be spoken and negotiated in the open. There's only one big problem.
Despite my pleas for compassion and understanding she tossed me to the lawyers for the state of Texas.
At some point along the way I fell behind on my child support payments. I tried to be clear and honest about the situation. I asked for a bit of leeway in how I would repay her. And for whatever reason (I don't think it's healthy or helpful to say what another person is thinking) she felt it was in the best interest of the kids to file our decree with the Attorney General's office. Thus throwing our money issues into the public record and putting me on file as a deadbeat dad in the state of Texas.
Could she have known what consequences her actions would have? I don't know. Did she think she was protecting the kid's livelihood? That's what she said back then, when she filed on me the day after she learned that I was discussing bankruptcy in an attempt to keep my house. (Bankruptcy does not clear any child support debt, so that couldn't have been her motivation.) She had rattled the threat at me for most of the summer as the company I was working for struggled to replace the lost business that caused the issue in the first place. Despite my pleas for compassion and understanding she tossed me to the lawyers for the state of Texas.
Okay, so that's several years ago, and I'm still having a hard time not seeing her action as vindictive and bitter. And when I think about asking her if she knew what trouble her actions would cause me, I wake up to realize, once again, it's not about her. The money might have been a core issue between us, but now the state of Texas is working with us to protect my kid's lifestyle, to support my wife's income, and to enforce the financial agreement that I signed six years ago, to provide housing, food, clothing, and insurance for my kids.
I agree 100% that the full amount of the debt is mine. And I attempted to negotiate secured notes with her to get my payments caught up. But once the AG's office was involved, she would simply say, "I'm sorry. It's out of my hands. They told me not to talk to you about money."
It was as if she was throwing up her hands and telling me to talk to the state's attorneys.
I am not a dead beat dad. I have given her a portion of every dollar I have made.
Still, six years later, while we are negotiating and navigating co-parenting much better, the scars of the "deadbeat dad" debt still crushes my financial opportunities. Several times I'm certain I was turned down on a new job opportunity right after they checked my credit. Last week I was denied a car loan because of the 27,000 debt to my ex-wife. (That's not the exact number, but it's close enough to give you an idea.)
Here's the deal. I have paid her accordingly based on what I have made in the past six years. In the divorce I agreed to a much higher amount of income than I have ever achieved post-divorce. Have I been sitting around being lazy or trying to avoid paying her, or hiding money? No. I have been working hard to rebuild my consulting practice as well as looking for full-time work. But the kind of money I used to make at Dell, for example, is available only when everything fits just right. And the big old scarlet DD on my forehead is devastating in the market place.
Did she know this would happen? Is she sorry that her knee jerk action has caused us both so much angst? Again, I don't know. Am I doing something wrong by not suing her and the state to reduce my child support based on actual earned income? I don't want to sue her. I don't want to fight for 50/50 custody. I want to continue with as little conflict in our co-parenting as I tried to maintain in our marriage.
Sometimes hurtful actions have long-standing reverberations that come back to hurt ourselves. I hope that there is a way for us to legally agree to remove the state of Texas from our financial lives. Otherwise the collaborative co-parenting will continue to have this unnecessary financial sting to it. At least for the next 6 years, when my daughter turns 18. I hope she and the state of Texas can see the light long before then.
I am not a dead beat dad. I have given her a portion of every dollar I have made. And as I strive to make more, I am trying not to reflect on the on-going actions against me by the AGs office. It's hard, but we're managing.
Sincerely,
The Off Parent
@theoffparent
back to The Hard Stuff
related posts:
---
---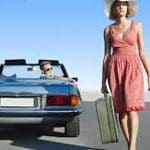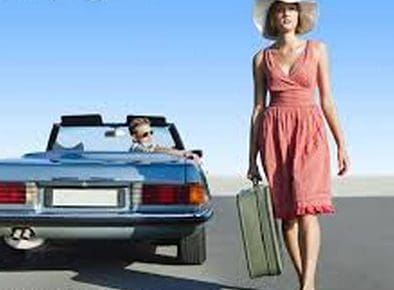 She's ready to turn my month-and-a-half-late ass over to the Attorney General's office. (See: Sting) She let me know yesterday via email. And as I was responding via email, I think I identified and called out the crux of the issue.
Perhaps this can provide some illumination into my thinking. It's not that I'm late, it's not that she needs this money right this second. It seems to be the "principle of the thing." And what I understood while writing this message to her, was how closely this situation echoes much of the trouble in our relationship. These actions closely resemble the actions and misunderstandings that led to the divorce.
I don't think it's about the money. I don't think it's about her fears that I won't ever pay or get caught up. (I've never failed before.) I think it's about having someone to focus your anger on. Whatever is wrong with her world, I am still at the center of her problems. Now, I don't believe this. I didn't believe it in the closing moments of our relationship. As I asked her, "Do you think you are suddenly going to be a happy person when I walk out the door?" She didn't GET HAPPY.
And she's still unhappy with me. And of course, I am to blame for her unhappiness, because she's owed this money, and she might never see it, and… WAIT. In what universe? Like I've got an option to bolt on my child support? NO.
So if it's not the child support, really. Well, I think it's easier to see from here. Let me know if I've got something wrong. I'm prepared to hear that my logic and emotional truth is OFF on this one. But it felt so right when I wrote it, that I knew I had to continue the drama from yesterday.
And with this letter, I'm setting in action the process that will remove "money" and "timing" and "enforcement" from our vocabulary.
+++
Dear ___,
I am certain that I don't know your situation. And I'm not sure it has any bearing on my options.
I did not run out of money. And I am not trying to keep you in the dark about my situation. My company shifted to NET 15 on me. Instantly changing my cash flow. And, of course things happen (car repair, computer loss) that can compound the situation. That's all that has changed on my end. A couple new clients in the pipe for both my company and me personally, SHOULD open things up again.
Your responses to the information I have been able to give you is, "that's not good enough."
And yesterday you basically said you'd rather have the AG's office sort it out for us. For the next 8 years! Wow.
So that's what you're gonna get. It's fucked. And there is no way to unplug once we've entered the system.
Therefore, my responsible duty is to recalculate what your are owed, what you got in credit based on my projected income. I'm guessing it's a bit more than half, averaged-out since we've been divorced. So you can re-run all your calculations based on that idea and see where you end up.
My preferred approach was to honor the expectation, even as it affected me quite adversely. In the name of being nice, giving you everything I hoped to give you, that is what I was trying to communicate to you.
But it feels like some macabre redo of our divorce. Me asking, "Are you sure this is what you want?"
Want to calculate the money based on reality? Want to bring the AG in to help you?
Done! And done!
My "thank you" response yesterday was genuine. You are forcing me (again) to look at an unhealthy relationship. I am being given an opportunity to clean up my own shit. And, with the help of the state, I will gladly disconnect from the cash flow crisis mode one of us seems to benefit from.
I hope this process will allow us to remain friendly and cordial with our coparenting. All of us benefit from being flexible. Unfortunately, I'm pretty sure the AG's process is setup to fight against flexibility. And maybe it will help us keep our business to parenting.
You will now be able to call your case worker and explore "collection" and "enforcement" options with them. Hope that serves you.
Sincerely,
The Off Parent
< back to The Hard Stuff pages
Resources:
---