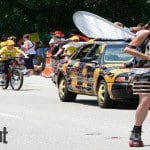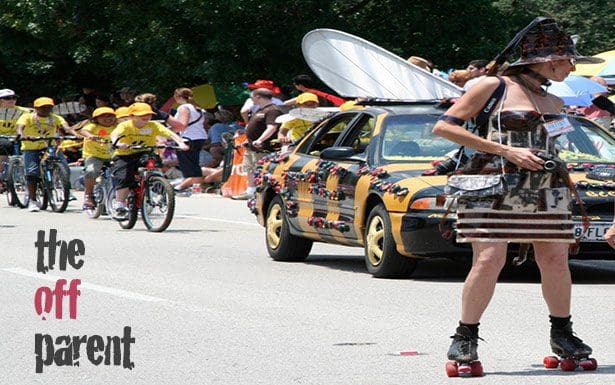 When my business hit the skids about three years ago I had to fight to keep my house. My ex-wife grew impatient with my excuses. "I've got bills to pay, too," she said. "Kids come before our needs," she said. I pleaded with her to be patient. "My setback is temporary, I will get caught up as soon as we replace the anchor client." I lost the fight and I lost my house. She didn't care. She wanted her money. The kids money. She was mad and mad about it.
It seems to me, women go into divorce knowing they have the advantage. That's why my then-wife went and "checked on her options" with an attorney, before she ever told me.
Then when I tried to schedule a team meeting about the kids, she would defer with this type of statement. "When can I expect the money?" And she would refuse to give me the time of day unless I could answer that question. The problem was, I couldn't answer. So rather than lie and fail, I said, "I'm not sure."
What is it that made her so mad? How did the money become MY problem and not a shared problem? Didn't she get the house? Didn't she get custody? Didn't she get the money she wanted? Didn't I have to pay for the kid's insurance as well? What did she have to be impatient about? Impatient enough to throw the AG's office at me?
It seems to me, women go into divorce knowing they have the advantage. That's why my then-wife went and "checked on her options" with an attorney, before she ever told me. Even though we were in couple's therapy, she kept that critical little detail from me. Why? So when she did get her ducks in a row, she could spring it on me, creating a tactical advantage.
The summer I left my house I was disoriented, homeless, and missing my kids with an empty feeling. And missing my kids about 70% of the time. She literally got everything. She got the package deal. Why is it we think this is still "in the best interest of the kids?" It's not. It's in the best interest of their mom, but against the good will and good fortune of the father.
Dad's asked to leave the house, leave a hefty part of his paycheck, and most of his parenting schedule. There's no science behind this equation. It's just "old school" divorce.
Today she still has the sweet end of the deal. She's still got the house, that has tripled in value. She still gets a hefty paycheck from me, tax-free. She gets the child tax credit.
Today, you can fight this bad deal. And even if you vow to do a collaborative divorce, you need to know that around the money issues, things will get tough. It's as if she was threatened by the money. Like she was fighting for her survival. I can understand this while the initial negotiations were going on, but three years into the deal, her deal, she should've been able to lighten up and realize she got the sweet end of the deal.
Today she still has the sweet end of the deal. She's still got the house, that has tripled in value. She still gets a hefty paycheck from me, tax-free. She gets the child tax credit. And she's still asking me for more money for stuff. Nope. Done. She's had her fun. There are at least 5 more years until my second child is 18. And that's a lot of money.
I feel like the expenses should be shared not just thrust on the dad. And when he loses his house, the financial burden becomes even more difficult. How could my wife then file our divorce with the AG's office? It was as if she were turning me in for collections.
I never said I was trying not to pay her.
I begged her to pause and consider her actions and the damage it would cause me AND the kids
I showed her my income statements.
I told her I was trying to save my house from foreclosure.
She still filed against me with the AG's office, effectively listing me as a dead beat dad. I had never been doing anything but trying to accommodate her demands. Today she would tell you that I was saying I wasn't going to pay her. Today she would tell you that she was protecting the interests of the kids. Really? What about the interest of the breadwinner of the family?
When you divorce you both want whats best for the kids. But don't be blinded by that rhetoric. Your ex-wife wants whats best for her.
So my ex-wife filed her grievance with the AG's office. So she could ENFORCE her judgement against me. Wait, what? It should've been our collaborative agreement that outlined the best case scenario for our finances moving forward. Then with honest communications, it should've been adjusted as our situations changed. It was not. I still owe my ex-wife $1,200 a month for two kids. AND I'm paying another $1,200 a month for COBRA health insurance. AND she get's the child tax credit? Something is not right with this situation.
But it takes money to consult with an attorney. It takes money to save money. And somewhere in my sad dad bones I'm being mean. But that's not really fair, is it?
When you divorce you both want whats best for the kids. But don't be blinded by that rhetoric. Your ex-wife wants whats best for her. And no matter how collaborative you are, no matter how much of a good dad and good guy you want to be, there may come a time when she's going to press charges on you and coerce you in to giving her the money. Even when you tell her she's going to get her money.
I still tell my ex-wife I will catch up with the money. Even when we should've been splitting the costs all along. She's considering letting me buy the kids their cars and forgiving the judgement that she has against me. That debt sits on my credit as a lien to the State of Texas, Child Support Division. You know what this says about me?
I am a deadbeat dad, even if I've paid every single month I've had an income. Every single month. She doesn't get it. And she's paid nothing to me.
Respectfully,
The Off Parent
@theoffparent
< back to The Hard Stuff posts
related posts:
image: interview bee, creative commons usage
+++

---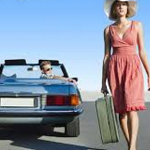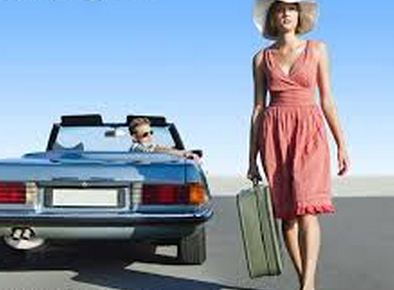 She's ready to turn my month-and-a-half-late ass over to the Attorney General's office. (See: Sting) She let me know yesterday via email. And as I was responding via email, I think I identified and called out the crux of the issue.
Perhaps this can provide some illumination into my thinking. It's not that I'm late, it's not that she needs this money right this second. It seems to be the "principle of the thing." And what I understood while writing this message to her, was how closely this situation echoes much of the trouble in our relationship. These actions closely resemble the actions and misunderstandings that led to the divorce.
I don't think it's about the money. I don't think it's about her fears that I won't ever pay or get caught up. (I've never failed before.) I think it's about having someone to focus your anger on. Whatever is wrong with her world, I am still at the center of her problems. Now, I don't believe this. I didn't believe it in the closing moments of our relationship. As I asked her, "Do you think you are suddenly going to be a happy person when I walk out the door?" She didn't GET HAPPY.
And she's still unhappy with me. And of course, I am to blame for her unhappiness, because she's owed this money, and she might never see it, and… WAIT. In what universe? Like I've got an option to bolt on my child support? NO.
So if it's not the child support, really. Well, I think it's easier to see from here. Let me know if I've got something wrong. I'm prepared to hear that my logic and emotional truth is OFF on this one. But it felt so right when I wrote it, that I knew I had to continue the drama from yesterday.
And with this letter, I'm setting in action the process that will remove "money" and "timing" and "enforcement" from our vocabulary.
+++
Dear ___,
I am certain that I don't know your situation. And I'm not sure it has any bearing on my options.
I did not run out of money. And I am not trying to keep you in the dark about my situation. My company shifted to NET 15 on me. Instantly changing my cash flow. And, of course things happen (car repair, computer loss) that can compound the situation. That's all that has changed on my end. A couple new clients in the pipe for both my company and me personally, SHOULD open things up again.
Your responses to the information I have been able to give you is, "that's not good enough."
And yesterday you basically said you'd rather have the AG's office sort it out for us. For the next 8 years! Wow.
So that's what you're gonna get. It's fucked. And there is no way to unplug once we've entered the system.
Therefore, my responsible duty is to recalculate what your are owed, what you got in credit based on my projected income. I'm guessing it's a bit more than half, averaged-out since we've been divorced. So you can re-run all your calculations based on that idea and see where you end up.
My preferred approach was to honor the expectation, even as it affected me quite adversely. In the name of being nice, giving you everything I hoped to give you, that is what I was trying to communicate to you.
But it feels like some macabre redo of our divorce. Me asking, "Are you sure this is what you want?"
Want to calculate the money based on reality? Want to bring the AG in to help you?
Done! And done!
My "thank you" response yesterday was genuine. You are forcing me (again) to look at an unhealthy relationship. I am being given an opportunity to clean up my own shit. And, with the help of the state, I will gladly disconnect from the cash flow crisis mode one of us seems to benefit from.
I hope this process will allow us to remain friendly and cordial with our coparenting. All of us benefit from being flexible. Unfortunately, I'm pretty sure the AG's process is setup to fight against flexibility. And maybe it will help us keep our business to parenting.
You will now be able to call your case worker and explore "collection" and "enforcement" options with them. Hope that serves you.
Sincerely,
The Off Parent
< back to The Hard Stuff pages
Resources:
---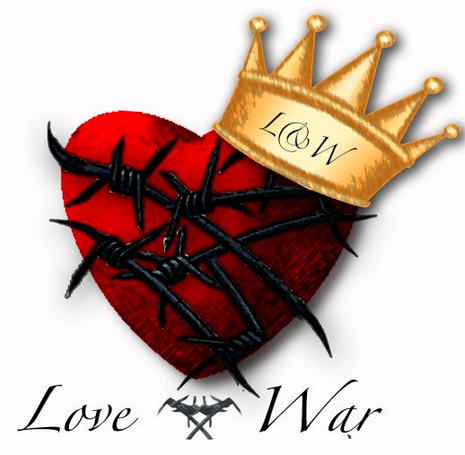 A contrast and comparison of the two most powerful letters I've written this year.
1. Love letter to the silent "woman with potential." (partial) Responding to an email she sent me about why she hasn't been able to see me over the last two weeks.
+++
Sweet [woman's name], (i like the sound of that)
I completely understand.
If the moment is casual and easy and without expectations, maybe it would be easier to just include me in an activity you're already going to do. No prep or primp, just "hey J I'm going for a walk at 2, wanna go?" (Imagining some of the resistance is merely the additional effort required to include someone else, someone who's "checkin you out." But that's an easy one to interrupt, right? Just time together, that's my goal. Intentionality is useful in many situations, but here, I'm easy and free of expectations.
And me:
1. I can be more invitive (invite-y), but I feel this adds pressure rather than enticement. And thus patience and peace of mind is my repose.
2. Thrilled with the idea of [woman's name].
3. Happy.
4. Intentional when it makes sense.
At the moment it appears it doesn't fit. That's okay. I can imagine you are frazzled and adding ONE MORE FKIN THING, even if that thing is magically delicious, is too much.
Here I AM. As long as it's okay for me to ping you every now and then to check-in, I can mind my own mind. And when there is an opening on your end for more… Well…
Final thought: I loved, love, will love, getting your messages in the future and I will respond in kind.
+++
2. Declaration of Independence from the Ex-y's continuing drama about money.
+++
Money.
What I can tell you.
1. You are going to get every penny you are owed. Any language from you about "collecting" or "enforcement" now makes me laugh rather than get mad. It's absurd. Maybe it's your dad speaking, but there is no DEFAULT on my child support.
2. If there is a perception, from the kids that money is flowing, it's a misperception, maybe due to my joy in life at the moment.
3. After my mortgage and base necessities, you and the kids are my first priority.
4. Work is good. And it does look like I will get several new pieces of business that should speed up my catchup.
5. A month that I am able to afford a house keeper is a good month. But that $100 has no bearing on your payments.
6. I am not spending ANY money on myself, after food, shelter and internet.
What I cannot tell you.
1. Timing or schedule of my payments through the summer. I simply don't have the information myself.
2. Exact amounts you can expect through the summer.
If you have doubts about me ever getting caught up those are based on fear and not reality. I will do my best to inform you of when money is coming in, and what portion of every income event you can count on. But until the check is in my hand from my other clients, I will not guess at dates and schedules.
There will come a day when the money and schedule are easy and predictable. I am working towards that with 100% of my efforts.
That's the best I can do.
+++
Maybe I could do more, better, try harder, but I don't think so.
The real story is that my life is good. In spite of being in arrears with Wells Fargo and the ex-y. I am working plenty. I am landing new business. I am keeping my head out of the gutter of depression around the pressure of money and lack of money.
Here's the rub.
When we were married I worked as a freelance consultant for years. I was successful and then 9-11 took the prosperity right out of my self-employment. What ultimately forced me to seek FTE (full-time employee) status was 1. the need for my family to have robust healthcare coverage; 2. the ex-y's unwillingness to get a full-time full-pay job herself. Of course in the early part of our kids lives, that was by design, but towards the end of our marriage, it almost felt like defiance. Case in point, the last full year of our marriage she actually had a negative income after taxes and expenses were taken out. How's that for escalating the stress levels. Of course, the party line, was it was me with the "employment" problem.
Now, however, in divorce, the ex-y must have full-time employment. And with that comes the opportunity to put the kid's healthcare on her policy. Still bill it to me, but the access to healthcare, that "these days" still requires a FTE status to acquire. As a result, the opportunity to become a self-employed consultant is possible for me again. She really doesn't have any say about that.
I would've liked to have provided enough financially for her not to work at all while the kids were in elementary school. We did the best we could and she averaged 15 – 30 hours a week for a good portion of that time. But as the kids got older, the expectation was that she would start contributing to the overall household growth again.
And the most amazing thing. When she decided she wanted to divorce me, she created a job with a firm that was owned by some personal friends. When she was required to work, she was very good at it. And when her desire required her to go to FTE status, it was a quick and decisive event.
Today, when I'm working my flexible schedule, I wonder how it would be easier if we (my child support) were not paying on two houses. How we might have both enjoyed a more flexible lifestyle had we stayed together.
That was not the choice we made. And today she is the FTE. And while I am paying the healthcare costs, and the equivalent of two mortgages, (and I will get caught up) she is still in some sort of crisis about money. Seems like this was a pattern in our marriage too. She was in crisis about something most of the time.
I am not.
And yet the contrast could not be more obvious.
She: has 30K or more in her retirement accounts, little or no credit card debt, and equity in the marital home in the neighborhood of 50k – 70k.
Me: spent all of my retirement savings to live and gain access to home ownership again, have no credit cards and bad credit, am behind of my mortgage.
Yet still. I am very happy and optimistic that I am pulling out of this. And I am trying to reassure her, just as I did when we were married, that there will be enough. "We're gonna be fine."
And she is stressed to the max, thrashing against me for money, and convinced I am the answer and cause of her distress.
I can maintain my neutrality. I can try and respond with kindness rather than anger. I will continue to focus on the happiness and wellbeing of my kids. The happiness and well-being of my ex-y was not something I could manage then, and I certainly cannot manage it now. The good news is, now I don't have to.
UPDATE: How do you think my message went over? To deaf ears. More saber rattling, more demands for a plan or a schedule. Okay, so I'm putting the ex-y in the bill pile with Wells Fargo. And I'm taking the emotion out of my response.
"Talk to the hand. You'll get it as soon as I get it. I'll let you know in real time as I know more."
Sincerely,
The Off Parent
< back to The Hard Stuff pages
related posts:
resources:
---