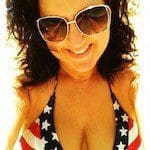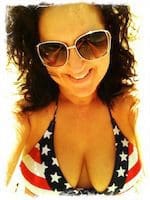 I have to say, I am flourishing with the creative and self-development time the divorce has afforded me. Now, looking back over the three years since it became official, I can say I'm better off divorced. For a long time, I was not sure I was ever going to be able to say that. But it's true, today. It was not always true.
In the initial storm of divorce, your emotions will take over all negotiations and adversely affect your judgment. In my case, I was set on demanding 50-50 parenting schedule and joint custody. It seemed FAIR.
In the month or so of negotiation with the ex and a wonderful child psychologist who specializes in divorce, we came up with… guess what? … the Standard Possession Order. Even in my happy state, I'm not sure giving in to this demand, and advice, was the BEST option for me and the kids, but it is certainly what the ex wanted, and would likely get were we to enter the Texas court system. (80% of all divorces in Texas end up with the mother getting primary custody and enforcement of the SPO.)
On days when money is tight, I feel like I was ripped off. And occasionally I feel like I should FIGHT and enter the courts again, and go for 50-50 and reducing my financial obligation to my ex. BUT… I don't. And here's why.
Today I crave time with my kids. There is never enough time with them. SO, when we are together, I am 110% engaged. There is nothing more important than being an engaged father. Occasionally I am sad about not having them with me, but I've been on the UP side of creative for a year or so, and that makes my alone time quite productive rather than sad.
The ex has a very different situation. She craves time with her boyfriend. And occasionally offers the kids to me (mostly too late for me to actually accept) for an additional night or day. If I'm reading that right, from her self-centered approach to everything dealing with me, she is asking for time off from having the kids. Or more accurately, time with her boyfriend. That must be a strange pull. The desire to have time away. When I am on the exact opposite polarity, I crave time WITH THEM.
It's neither good nor bad, but it's very different.
And I can understand. During the school year, she does have the brunt of getting the kids to school on time and homework. BUT, that's how she wanted it. That's what she demanded in the therapist's office, that "she was the more complete and responsible parent, that she had been providing the majority of their care."
REALLY?
In the heat of that discussion, I was furious. But over time, the therapist showed me the reality of the situation, should I want to fight this PLAN. I objected, but I did not fight. And I gave in. "In the best interest of the kids." At least, that's the language they use when you're negotiating.
So I ask you. Was it in their best interest? Perhaps. They got to stay in the marital home. They stayed mostly in their old bedrooms and got to school from Mom's house in much the same way they did when we were married.
Of course, the reality was/is, I was the primary morning person that roused the entire house and got the kids ready and fed on the way to school. Often the ex would be much more focused on getting ready and pretty. And that's okay. That's just the way it was. I loved my mornings. I still get up at 6 am and do most of my creative stuff in that first few hours of the day, before I had to wake the wife and kids to start their day.
And so, she got exactly what she wanted. The house. The kids (on SPO and full custody). And full child support payments, including healthcare. Seems like a pretty good deal.
But I know it's been HELL getting her routine organized to get up and get the kids ready and fed and off to school in a "happy" and unrushed way. The clocks that have appeared in every room of the house, sort of point out the fact that I was also the "happy time-keeper" saying "Okay kids, we've got 10 minutes before the car leaves the station, let's go."
The most satisfying moment, came in year two when my son said he'd advised his mom to do mornings "more like Dad." And he described my typical morning routine with them, as the gold standard.
"Get us up early so we're not rushed. Give us plenty of time. Make it fun and not so rushed."
So my not-a-morning-person ex-wife now has most of the kids-to-school duties. (grin) AND she's working an own-your-ass 9-to-6ish job, that has her working hard then she ever did when we were married.
That's victory enough.
So she's craving time with someone else, other than the kids. And I'm craving time with the kids, with no other priorities or relationships demanding my time and attention.
I think I got a fine deal. Hard on the pocket-book at the moment. But overall, I'm happier than I had been in the last 1.5 years with the ex when she got terminally mad.
And she's still terminally mad. She likes to project this anger at me. But today I no longer have to take any of it. And I'm happy to be clear from that toxic situation.
Happy Independence Day!
Sincerely,
The Off Parent
NOTE: Image is not of my girlfriend. I don't have a girlfriend. That is a "friend" from Facebook who lives 2,000 miles away. So there! But she's an inspiration on many levels.
Resources:
---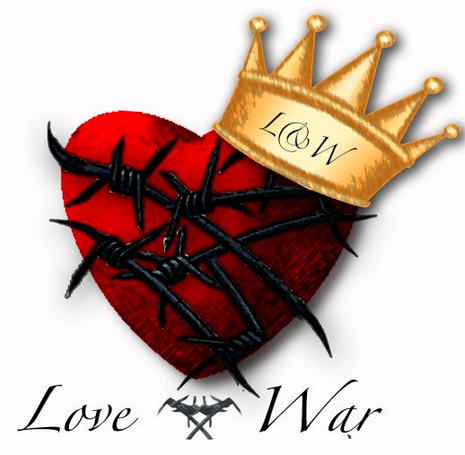 A contrast and comparison of the two most powerful letters I've written this year.
1. Love letter to the silent "woman with potential." (partial) Responding to an email she sent me about why she hasn't been able to see me over the last two weeks.
+++
Sweet [woman's name], (i like the sound of that)
I completely understand.
If the moment is casual and easy and without expectations, maybe it would be easier to just include me in an activity you're already going to do. No prep or primp, just "hey J I'm going for a walk at 2, wanna go?" (Imagining some of the resistance is merely the additional effort required to include someone else, someone who's "checkin you out." But that's an easy one to interrupt, right? Just time together, that's my goal. Intentionality is useful in many situations, but here, I'm easy and free of expectations.
And me:
1. I can be more invitive (invite-y), but I feel this adds pressure rather than enticement. And thus patience and peace of mind is my repose.
2. Thrilled with the idea of [woman's name].
3. Happy.
4. Intentional when it makes sense.
At the moment it appears it doesn't fit. That's okay. I can imagine you are frazzled and adding ONE MORE FKIN THING, even if that thing is magically delicious, is too much.
Here I AM. As long as it's okay for me to ping you every now and then to check-in, I can mind my own mind. And when there is an opening on your end for more… Well…
Final thought: I loved, love, will love, getting your messages in the future and I will respond in kind.
+++
2. Declaration of Independence from the Ex-y's continuing drama about money.
+++
Money.
What I can tell you.
1. You are going to get every penny you are owed. Any language from you about "collecting" or "enforcement" now makes me laugh rather than get mad. It's absurd. Maybe it's your dad speaking, but there is no DEFAULT on my child support.
2. If there is a perception, from the kids that money is flowing, it's a misperception, maybe due to my joy in life at the moment.
3. After my mortgage and base necessities, you and the kids are my first priority.
4. Work is good. And it does look like I will get several new pieces of business that should speed up my catchup.
5. A month that I am able to afford a house keeper is a good month. But that $100 has no bearing on your payments.
6. I am not spending ANY money on myself, after food, shelter and internet.
What I cannot tell you.
1. Timing or schedule of my payments through the summer. I simply don't have the information myself.
2. Exact amounts you can expect through the summer.
If you have doubts about me ever getting caught up those are based on fear and not reality. I will do my best to inform you of when money is coming in, and what portion of every income event you can count on. But until the check is in my hand from my other clients, I will not guess at dates and schedules.
There will come a day when the money and schedule are easy and predictable. I am working towards that with 100% of my efforts.
That's the best I can do.
+++
Maybe I could do more, better, try harder, but I don't think so.
The real story is that my life is good. In spite of being in arrears with Wells Fargo and the ex-y. I am working plenty. I am landing new business. I am keeping my head out of the gutter of depression around the pressure of money and lack of money.
Here's the rub.
When we were married I worked as a freelance consultant for years. I was successful and then 9-11 took the prosperity right out of my self-employment. What ultimately forced me to seek FTE (full-time employee) status was 1. the need for my family to have robust healthcare coverage; 2. the ex-y's unwillingness to get a full-time full-pay job herself. Of course in the early part of our kids lives, that was by design, but towards the end of our marriage, it almost felt like defiance. Case in point, the last full year of our marriage she actually had a negative income after taxes and expenses were taken out. How's that for escalating the stress levels. Of course, the party line, was it was me with the "employment" problem.
Now, however, in divorce, the ex-y must have full-time employment. And with that comes the opportunity to put the kid's healthcare on her policy. Still bill it to me, but the access to healthcare, that "these days" still requires a FTE status to acquire. As a result, the opportunity to become a self-employed consultant is possible for me again. She really doesn't have any say about that.
I would've liked to have provided enough financially for her not to work at all while the kids were in elementary school. We did the best we could and she averaged 15 – 30 hours a week for a good portion of that time. But as the kids got older, the expectation was that she would start contributing to the overall household growth again.
And the most amazing thing. When she decided she wanted to divorce me, she created a job with a firm that was owned by some personal friends. When she was required to work, she was very good at it. And when her desire required her to go to FTE status, it was a quick and decisive event.
Today, when I'm working my flexible schedule, I wonder how it would be easier if we (my child support) were not paying on two houses. How we might have both enjoyed a more flexible lifestyle had we stayed together.
That was not the choice we made. And today she is the FTE. And while I am paying the healthcare costs, and the equivalent of two mortgages, (and I will get caught up) she is still in some sort of crisis about money. Seems like this was a pattern in our marriage too. She was in crisis about something most of the time.
I am not.
And yet the contrast could not be more obvious.
She: has 30K or more in her retirement accounts, little or no credit card debt, and equity in the marital home in the neighborhood of 50k – 70k.
Me: spent all of my retirement savings to live and gain access to home ownership again, have no credit cards and bad credit, am behind of my mortgage.
Yet still. I am very happy and optimistic that I am pulling out of this. And I am trying to reassure her, just as I did when we were married, that there will be enough. "We're gonna be fine."
And she is stressed to the max, thrashing against me for money, and convinced I am the answer and cause of her distress.
I can maintain my neutrality. I can try and respond with kindness rather than anger. I will continue to focus on the happiness and wellbeing of my kids. The happiness and well-being of my ex-y was not something I could manage then, and I certainly cannot manage it now. The good news is, now I don't have to.
UPDATE: How do you think my message went over? To deaf ears. More saber rattling, more demands for a plan or a schedule. Okay, so I'm putting the ex-y in the bill pile with Wells Fargo. And I'm taking the emotion out of my response.
"Talk to the hand. You'll get it as soon as I get it. I'll let you know in real time as I know more."
Sincerely,
The Off Parent
< back to The Hard Stuff pages
related posts:
resources:
---