Stinging the Hand that Feeds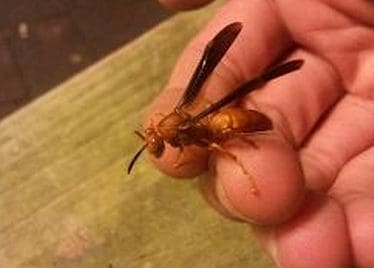 Just days ago the ex and I were exchanging ideas around me catching up on my child support payments. (I'm a bit more than a month behind.) She continued to use phrases like "enforcement" and "collection," but I was certain she was saber-rattling. Until today when she basically gave me the option to turn our process over to the Attorney General's office, or she would start the process without me.
So much for working it out between us.
Here's the sting. Our divorce decree was based on an expected income that greatly exceeds the amount of money I've actually brought in since the divorce. The result of her actions will now cause me to reset the child support payments based on my actual income. Rather than smooth out, her "payments" she's most likely will get less than I was planning on paying.
And, in fact, she's forcing the issue, in the same way, she forced the divorce. But rather than be angry, as I was when I first got her ultimate escalation email, I am now feeling some relief. I sent her a follow-up email after my "are you sure this is what you want?" email. In the second email, I said thank you. Again. It is like a replay of the divorce.
But even this is going to be a good thing.
I need to clean up my shit, financially.

We can take the "we" process out of the money.

I will likely get a payment schedule that is more in-line with what I'm actually making.
So a full reset. Steps along the path.
She said something kind of funny at the end of her flaming fuck you email.
"This is a tough patch but we always seem to work through things."
Um. Yes, we do, of course. There's not a lot of choices, for the next 8 years. So now the courts will be my keeper. Oh boy. It's a bit like our marriage. For some reason, she did not believe me. Or she has merely grown tired of dealing with me. Again.
Sincerely,
The Off Parent
< back to The Hard Stuff pages
Resources: