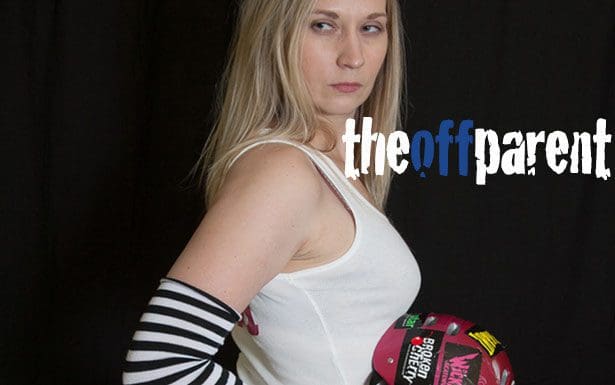 It's been almost four years since my divorce was finalized. Today marks the anniversary of my leaving my house, our house, for the last time. And I'm not exactly sure how or when it happened, but my then girlfriend-to-wife-to-parent was not so unhappy when we met. I would've run the other way had she shown the vitriol she is capable of maintaining and even increasing over time. What happened?
I hear the story all the time: responsible mom, lazy dad, equals unhappy family. But that's not the way it was in our house, in my eyes. But that's the problem right there, "in my eyes." I have no way of knowing what happened in her eyes. I cannot pull out the thoughts in her head and thus I am left with only my side of the story.
We had some great times and some hard times. And we rallied along together for a long part of our marriage. Through financial difficulties, through a major medical scare with the pregnancy of our second child, and even through some emotional infidelity on her part. I forgave. We grew bigger as a couple. And we continued with our married life. Everybody has ups and downs.
It's impossible for me to know what her thought processes were. Other than fighting with me, she didn't share to many of her dreams of where she was going, or what she wanted.
And just as we were beginning to find some footing again, my stable job at a huge corporate tech company, the kids doing well in school and thriving, and her retooling her career and reimagining where she wanted to go from here. Well, something in her eventual vision began to exclude me from those visions.
It happened just as the 2009 economic downturn forced my big corp employer to layoff all of my innovative team. Since we were not directly tied to an ROI we were let go, but in the most generous way possible. Essentially I was given a small golden parachute, that said, "Thanks for your effort, here's a little something to send you on your way."
But this was the beginning of the end of my marriage. In this moment of repose, refactoring what I wanted to be doing next, I saw this moment as a great opportunity for both of us, for our whole family, to reestablish priorities around our work/life balance. And the parachute gave us nearly 8 months of running room, in my mind.
Not in my then wife's mind.
We had lunch one day, soon after my sabbatical began. I had started a blog (which I still write) about digital marketing and I was enjoying a little extra rest and flexibility. We were talking about the future over tacos.
"So, I think we've got a little breathing room to decide what we want to do next," I said.
"It's not that much money."
"What?"
"What's going to happen when the money runs out?"
We argued. She too was looking for work at this moment, but she was trying on several different paths and not having much success establishing a new career. I was applying for jobs and playing tennis in the afternoons, and getting a bit of time to myself.
She really didn't want to work full-time and she was pressuring me, in more than one way, to get the next job that would make all of our lives easier.
At this point, looking back, I can only guess at her mindset. Either we were both going to start working in some full-time capacity, or I was going to find another big corp high-paying job, and she could continue to seek her bliss. I was imagining a few months to regroup and reset our priorities together. She was already done with that and really just wanted me to go back to work, and quickly, before there was a gap in our income stream.
Um… We had a disconnect. And this is about the time the "fuck you" outbursts started showing up in her vocabulary. I can only guess that things would've been easier for her if I had merely complied and taken the first corp job that came along and we could return to status quo.
But I was unhappy with the arrangement, as I shipped off to work everyday to a 45 minute commute each way, and arrived home in time for dinner, or in time to bring dinner home. She wasn't really doing the happy housewife has dinner ready thing, not that I expected that. I was stressed and tired a lot of the time. The culture at this corp gig was notoriously bad and it had become more hellish once a re-org took away my manager and replaced it with an arch-enemy. My last year at the corp gig was pure antagonism.
Unfortunately, the next year of marriage would be pretty antagonistic as well. I was unclear what was going on at the time, and today I can merely guess at the worries in her head that led her down the divorce path rather than the joining-in-a-new-dream path.
The stereotype is of the man who does nothing around the house. He goes to work and says, "Well, I've brought home the money, you do the rest." But that wasn't our arrangement at all. If anything we were 50/50 parents. I was the early riser who made lunches and breakfasts and got everyone out the door, including my then-wife when she was working. I was actively trying to do better and better at noticing chores and doing them without being asked. But honestly (and this is a common refrain as well) I didn't see a lot of the issues she saw. The dishes in the sink overnight were worth the opportunity to wrestle with my kids for a few more minutes before they went to bed.
She didn't see it that way. But something about her attitude about the differences between us began to change. Some how the situation, or her anxiety about the situation, was my fault. Even though it was pretty obvious that dell had laid-off about 5,000 people, somehow I wasn't fulfilling the required breadwinner role at the moment. I was fine with that. She was not.
But here's the part that I still have difficulty understanding. It was during this year, as we were trying to negotiate our new financial order, that she made -$5,000 for the year. I didn't see this number until we were doing our taxes the next February. And I was happy to support her in looking for something she wanted to do for a living, but she was NOT finding any work. Okay. So the pressure grew on our financial planning, and eventually my severance came to an end, and while I had done a bit of consulting work, I was nowhere near making our full nut with my consulting business. But the big corp job had not presented itself even though I was applying all the time.
And this is when things really began to break down. The only thing I can come up with, as I try and project myself into her mind (which I can't do, but we always try) is that she really didn't want to work full-time and she was pressuring me, in more than one way, to get the next job that would make all of our lives easier. Um… No.
In the end, I would've stayed in the marriage despite the unhappiness, so in many ways she did us both a favor.
And in December of that last year of our marriage I did get the next big corp gig. And while it was thrilling, there was very little celebration on my family side. Rather than be excited about my new income stream, she was fighting with me on my first week on the job about "when does the insurance kick in?" I was excited and fighting about money at the same time. It was an awful feeling. I had WON the big job but LOST my happy wife.
The happy wife never returned. And perhaps when she landed the full-time job in February, she was already mapping plans for her departure. Again it's impossible for me to know what her thought processes were. Other than fighting with me, she didn't share to many of her dreams of where she was going, or what she wanted. Well, beyond me getting the next big job and us all living happily ever after.
And in March, just as her job was starting, my big corp gig took an unexpected turn and they let me go in somewhat of a coup, but we don't need to go into that right now. And my marriage quickly unraveled after that. There was some crack that had been widening between my then-wife and me at that point.
And the loss of the job that was going to save us was the breaking point for her. Of course, if she had already consulted with a lawyer at that point, her intentions were already in motion. I'm not sure of the timing on those events, but the loss of this new job broke the thread hope for her. Somehow the struggles we had been through would lessen if we were no longer together.
In the end, I would've stayed in the marriage despite the unhappiness, so in many ways she did us both a favor. I can say that now. But it still hurts to have your primary mate and confidant decide to bet against you. And I understand it wasn't me she was betting against, it was somehow preferable, in her mind, to break up the family and go it alone. And it's true, the happiness equation would've taken a complete 180 in her attitude and approach to our life together. She would've had to return to the woman I married. And that wasn't going to happen.
So she's mad. Today we met about the school year schedule and I almost forgot how mad she could get. Everything went without a hitch, but I was glad to have the therapist there, just in case. I no longer need to be exposed or responsible for someone else's rage. And today she wasn't mad. But I know better than to count on compassion and patience, though that is what I attempt to give back. We move along, now on different paths without joint progeny, and we are okay. That's enough.
Sincerely,
The Off Parent
@theoffparent
back to The Hard Stuff
related posts:
image: dana showing off, frank kovalchek, creative commons usage
---