Just Be Mad, Don't Be Passive Aggressive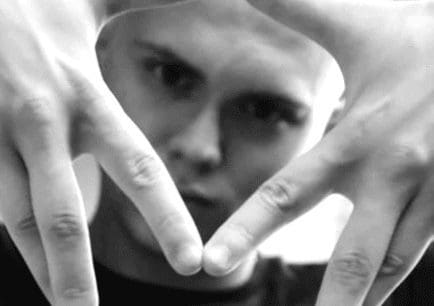 Okay, so she's mad at me. She was mad at me for the last year of my marriage to her. Turns out, she's just mad.
If my ex-wife could own her madness. When we were married she started letting it out sideways. She wasn't telling me she was mad, or what she was mad about, she'd just occasionally blurt out, "Fuck You." And what's going on six years after our divorce is not much different. She has plenty she could be mad at me about, I guess. I owe her some money. And she could be convinced that her life would be much happier if she just had the money. Well, we all know, it's not about the money. But if it is, she should be telling me she's mad at me about the money.
But let's talk about how it manifests itself in our life. Several years ago, when I started getting behind on my child support payments, my ex-wife filed our "case" with the attorney general's office. I was telling her I was about to get behind. And two months in she filed. But, you file on dead beat dads. Dads who are trying to cut out on their kids or their obligations. That's a dead beat dad.
So today, the AG's office has a lien on my credit. And my ex-wife thinks that having them in our lives is a good idea. Not because she thinks they will get the money any sooner, because they won't. Not because she thinks I'm going to try to get out of my obligation, because I won't and I can't. No, she's keeping the AG's office on my ass because she's mad the AG's office give her the illusion of power and control over me. If we could get the AG's office out of our relationship we would both have options beyond what we have today.
Today I am incentivized not to be honest with my wife. What? If she could be real about why she wants the AG in our lives, I suppose she could see that it's just about her anger. If she could be real about it we could come to some resolutions about how and when I could get caught up. But with the AG's office in the picture, the options are limited. I shouldn't tell her anything and just let them deal with the account. She harbors some convoluted thinking that allows her to feel justified and righteous about them.
I have a collections agency on my case 24/7. And somehow, some way, my ex-wife thinks it's a good idea. But really she's just mad and extracting her pound of flesh.
Sincerely,
The Off Parent
@theoffparent
< back to The Hard Stuff
related posts:
image: mad money, creative commons usage