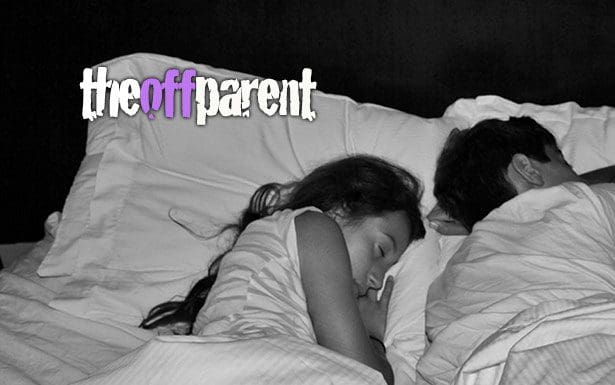 It's been nearly seven years since my divorce and on average that means I've missed 2/3 of my kids lives since then. I'm not depressed about it, but the sadness does occasionally creep up on me on the nights they are with their mom. I fought for 50/50 parenting but was shown the law book as an excuse for doing the right thing. If you parent 50/50 both mom and dad should have equal access to the kids after the divorce.
What I was missing is the tender years, the developmental years when they are really kids and really attached. That's what I lost 2/3 of. That's the pain of divorce.
For me the loss of my kids and being thrust into alone time was the most traumatic part about divorce. We had built a happy (somewhat) home and I was determined to keep it together. And sure, I was keeping it together for the kids, but probably I was holding on to a crumbling marriage because I didn't want to be alone again. I loved the routines: 1. home from school; 2. homework and play; 3. dinner; 4. bath; 5. bedtime stories. My kids were young when we split. And the harsh interruption of this family dance was almost too much to take. I survived. We all survived. But for the most part, their lives stayed the same and my life was upended and cut off from all I knew.
It's odd when you leave your house for the last time, all the little things you're never going to remember to ask for, but you leave behind. In my case, I didn't have anywhere to move to, so I moved in with my sister while I tried to get my act together again. So 95% of all my stuff stayed in the house. At some point, a few months in, she and one of her girlfriends packed all of my clothes and belonging into boxes and moved my material corpse into the garage. I'm grateful I didn't have to do it. But it also felt like I was being buried, or put in my place.
I was fortunate to have a sister in town who happened to have a mother-in-law plan that worked out for me and my kids. While I didn't have any privacy, my room was next to the media/tv/gaming room, I did have a place to sleep. And the room was big enough that over the summer the kids could spend their dad-weekends with me. So, I didn't have it to bad. Or should I say, it could've been a lot worse.
But seeing my kids and ex-wife in the house, with all my stuff, continuing on with life as usual. It was like "daddy was on an extended business trip." But I would never be back.
A few nights ago, on a typical kid-free Monday (M-T-W nights were always kid-free) I was feeling sad and I tried to examine what was making me ache. Again, this is seven years later. It was easy to identify that I missed my kids. Their laughs and stories about their day at school. Getting to hear what's going on in their lives. But it was deeper.
In my mind I was howling for the pain my kids would go through. But as the time went on I learned it was the pain I had gone through with my parents divorce that I was howling about.
What I was missing is the tender years, the developmental years when they are really kids and really attached. That's what I lost 2/3 of. That's the pain of divorce. And I'm sure it cut both ways. I'm sure that my ex-wife was sad on the nights when they were with me. Those young-kid nights when everything was about them and their connection to you and the world and each other. Here I was, seven years later, feeling sorry about what I'd lost when they were younger.
It's different today, being in parenting relationships with teenagers. Most of the time the parenting role is about transportation and food. And with friends and boyfriend/girlfriends they'd mostly like to be somewhere else. We still have the tender moments, but they are sparsely scattered throughout our time together. What I was sad about a few days ago is the loss of that time, the tender time. My kids are still precious, and I am completely devoted to them, but there's a longing, like wanting a puppy to stay a puppy, for that earlier time. Of course, it's never coming back, and my sadness is just about me. Perhaps it's me feeling sorry for myself all these years later, about what I lost back then.
This was the pain of divorce for me. The minute she said she had seen a lawyer I howled. And in my mind I was howling for the pain my kids would go through. But as the time went on I learned it was the pain I had gone through with my parents divorce that I was howling about. When I lost my dad in divorce the loss was absolute. It was as if he fell off the deep end of his isolation and alcoholism. He was gone from my life. What I had after the divorce was a ghost of a dad.
I am not a ghost to my kids. I am a fully alive and empowered father. I was handed a less-than-fair deal and we've all learned to deal with it. Today my ex has been mentioning a 50/50 schedule, toying with the idea rather than making an offer. We haven't reached any agreement, but there are more things in motion. And again, it's just an "idea" she's floating.
I'm also considering letting my sadness be my own and not mixing it up with my kids-of-divorce sadness, because, my kids seem extremely happy right where things are. My sadness is my own. It's more from my little boy than my middle-aged man. I can recognize that and deal with it, on my own. And we'll see how our relationships evolve over the coming years.
Respectfully,
The Off Parent
@theoffparent
< back to Single Parenting
related posts:
image: children sleeping, creative commons usage
---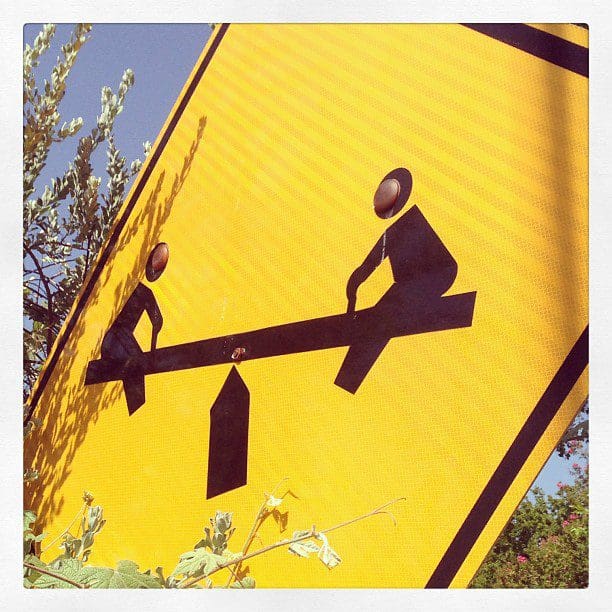 The concept that we learn most of our relationship patterns from our family of origin is fairly well documented. What we learn from Mom and Dad is either 1. what we want to do; or 2. what we don't want to do. Often we are not clear on pulling the two different concepts apart. And more often, the connections are even more obscured by emotion or lifelong baggage.
Today, I had a moment of realization about my family of origin and the disastrous path my Dad and Mom took.
I walked down to the lake from my modest house. And the sign above reminded me, "Oh yeah, this needs to be a play more summer." And I thought about my parents and our monstrous house on the lake. While my dad was successful in business, his relationship skills were limited and eventually destroyed by alcoholism. And what I missed, once my father moved out of the house (I was 5) was the time and space to play with and really get to know my Dad. Or, more importantly, know that he loved me. Somewhere deep in my heart, I'm still not sure of that one.
Today, swimming in the lake, by myself I was noticing my life at this moment. Even as my kids are traveling on a summer vacation with my ex-y and her boyfriend, I am happy.
My dad worked hard every day, and as part of his come down each night he would have a few toddies with the boys in the office next door. His success was limitless. His medical practice was thriving. He had just completed a stunning lake house and would drive his boat to the country club in the mornings and drive his car from there to work. It was a golden life. Well, you would think it should be.
But my dad was really mad about something. He was always mad. [Hmmm. This sounds a bit too familiar.] The anger of my father is legendary even among my friends. He was an ass all the time. And somehow he resented his own success because he had to keep working so hard to maintain it.
My mom said she made a proposition to my father one time early on, as the success was coming, but the stress was also growing with it. She offered to go with him, anywhere, take some time to enjoy the money he'd been making, get away from it all. He declined.
And in the real sense of the word, he declined from there, even as his financial success shot upward.
By the time my mom gave him the ultimatum, the drink or me and the kids, he was probably too far down his own destructive path to imagine that recovery was possible. And being a doctor, AA was out of the question. He insisted to me, years later, as I was a son pleading with him to get help for his drinking, "I don't have a problem."
Today, swimming in the lake, by myself I was noticing my life at this moment. While I'm struggling a bit financially, I'm sure that I will continue to pull up from the strained economy. And even as my kids are traveling on a summer vacation with my ex-y and her boyfriend, I am happy.
My dad got on a trajectory of success and big money that would've been very hard to get off. My exit was easier, I was no longer willing to be shut out sexually from my wife.
What I have, however, that is so different from my father, is a clear and loving relationship with both my daughter and my son. They KNOW how much I love them. They will never wonder if they are enough. I tell them all the time.
And I have made some choices to keep this clarity of purpose at the forefront of my life. I could work more. I could go back to Dell and slave it out at the corporate-level again. But in those two years, even as my life was following the life dream of many, I was unhappy.
It was "almost" enough to keep me there. I loved coming home to my wife and kids in the affluent neighborhood and knowing that I had provided for their well-being and support. But there was an imbalance.
My dad got on a trajectory of success and big money that would've been very hard to get off. My exit was easier, I was no longer willing to be shut out sexually from my wife, and I was also not willing to just jump into the next corporate job to make that fantasy picture come back together. It was a fantasy that was killing me, making me fat, separating me from time with my kids. I made a choice.
Today, swimming in a modest public park, I recognized the pressure my father must've been under and I said a little prayer that I learned from his early death, that possessions and wealth don't bring you joy. And in the end, the pressure of those things may be what separates you from the most important things in your life, your family.
My father lost his family in his divorce. But he made choices to go down the alcoholic path. I have not made the same choices. And my hope is that my ex-wife will find some joy in life, some relief from the constant anger that seemed (sometime it still seems) to be aimed at me. I am certain I was not my father's issue. In the same way I am certain I was not my ex-y's anger problem either.
We each have to grow and evolve as individuals. We have no choice. I think I have evolved into a more caring and more dedicated father that my father could be. And today in the lake, I gave thanks to my health, love, and awareness.
More. Play. Summer.
Sincerely,
The Off Parent
related posts:
resources:
---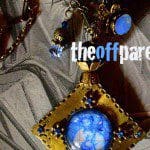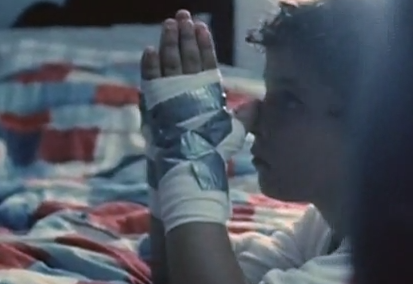 There was a distinct moment in my life when Jesus Christ let me down. I will never forget it. And probably I haven't forgiven him.
The worst thing in the world was happening, my parents were getting a divorce, my world was coming apart. I was seven or so. Some how I begged my mom to take me to this movie about family values and redemption. (It must have been some kind of "special" or something, because I don't remember this type of movie before or after.)
In my mythological retelling of the story, both my mom and dad were there. (I think it was probably just my mom who took me.) We watched the movie. The theater was freezing cold and I was shivering AND transfixed the entire time. The family in the movie was falling apart, just like mine. And some how, this family held it together, with the healing power of Jesus Christ. I was sold!
As the lights came up in the theater I was stoked and shivering. My mom pulled me to leave, but they had said something at the end of the movie, that there were people who would talk to you if you wanted to learn about Jesus. And at that very moment, at that pivotal moment, I REALLY WANTED A SAVIOR. I really wanted to learn about how Jesus could turn my family life around.
My mom (and dad?) said they'd wait for me in the lobby. I was fiercely determined to have Jesus hear me. I sat there, freezing my ass off, waiting for the missionaries, or who ever they were, to make their way to my seat and SAVE ME.
+++
Needless to say the salvation didn't happen. My dad was still a fkin alcoholic and my mom was still crying. And from the ages of 7 – 9 they fought over my dad's fortunes and over my custody. And the whole thing blew apart.
I may still not have recovered my belief in Jesus.
What I cried about the very moment I figured my ex-y was serious about the divorce, was not ME. What unraveled me, was how I was going to tell my son, my little me.
What I learned as I was crying and hugging my mentor/father-figure/counselor was I was grieving not my divorce, but the destruction and betrayal I felt at my parent's divorce. I was not crying for my son, that would come later, I was sobbing for me. The son I was when Jesus couldn't put my family back together again.
A song came on the radio as I was driving to my counselor's house. Lullaby by Shawn Mullins. The chorus is, "Everything is gonna be alright, rock a bye."
The tears welled up as I was driving to my appointment. How was I going to say that to my son when I didn't believe it myself. What I thought at that moment, falling apart, was NOTHING IS GOING TO BE ALRIGHT!
I guess on the other side of that grief was the work of getting my act together to be strong and clear for my kids, during this major upset in their lives, the shit storm that was heading their way. I had to get some of my despair out so I could be solid for them when they needed me to be a support for them.
The afternoon we told the kids, together, was one of the saddest moments in my life. But it was sad for my little boy, for the death of THAT dream. I had some hope that MY kids would be okay. I knew that I was not going to turn into an alcoholic or rage-filled bastard.
My daughter's first question was, "Are you going to take any of the pets?"
My son was "I'm fine" about it. He channeled his energy into the idea that they were going to have two Christmases just like some of their friends who's parents were divorced. It was a win-win for him, at first. About an hour later, he was sobbing in his bedroom. He was confused.
And the ex-y and I stayed solid. We assured him that neither of us was going anywhere.
He quickly changed the subject, "Can we all go to a movie this afternoon."
I was tempted to say yes. But the ex-y wisely counseled that there would be plenty of time for movies, but that we were just going to hang out for a bit. "And then your dad is going to leave."
I can still feel the lump in my throat as I recall that moment. But I'm getting better. It is getting easier to share about it. And our kids are doing really well. I have to give credit to the level head of my ex-y at that moment. There was a part of me that heard my son and was like, "SURE, one more movie as a family, what's it gonna hurt?"
We never did another "full-family" outing again. And that's probably for the best.
Sincerely,
The Off Parent
Resources:
+++
+++
Lullaby – Shawn Mullins "Everything's gonna be all right, rock a bye."
---