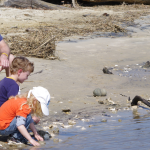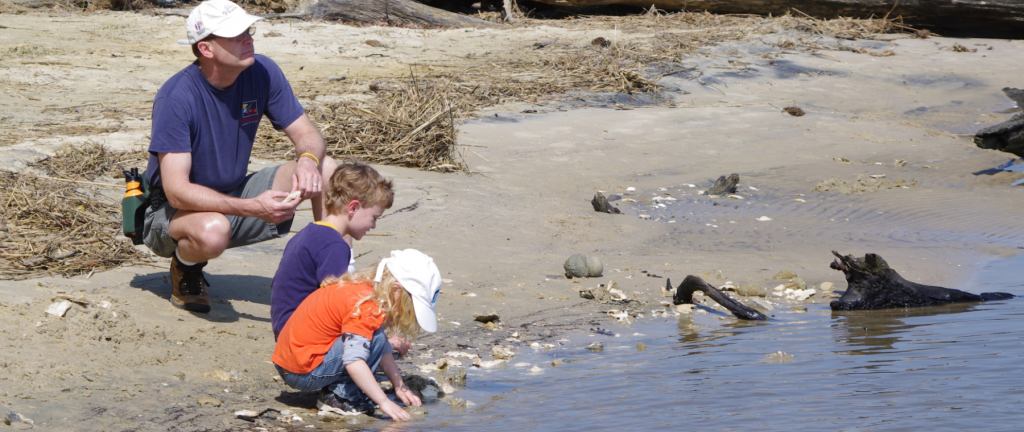 Everyone loses in divorce. But in many ways the dad in the equation typically loses more and much faster than any other member. It doesn't have to be this way. In my opinion, 50/50 parenting with no child support should be the norm. It's not what I go, even though I asked for the 50/50 split regardless of the money. That's not what my then-wife wanted and her lawyer had told her what she'd get if we went to court, so we started negotiations there. It sucked. It was unfair. And as the dad, I lost everything in a single stroke of the pen.
In Texas courts, seven years ago I was handed a divorce I didn't want with a schedule that was unfair, and a financial burden that continues to make my life very difficult. It's just the standard deal given to men when divorcing in this state. The mom gets the kids, the house, and the money. Period. You can fight it, and you might win, but that's going to cost you more money and turn an amicable divorce into a contested divorce.
I took the idea of a collaborative divorce to heart. But in the end there was no collaboration. I lost all my issues. All that "collaborative" meant was that I wasn't going to sue my soon-to-be-ex during the negotiations of our divorce. That was my mistake. I was trying to be the nice guy, the stand up dad, the conscious one. And I believe we were both trying to do what was best for the kids, in our own minds. But society has this idea that a mom's love is more valuable than a father's love. Maybe 25 years ago, when the man typically worked as the sole breadwinner and the wife was a stay at home mom. You can see how that family system might make sense after divorce as well. But that's not the financial society we live in today.
If I want to rent a small apartment, one bedroom, no space for my kids to sleep over, I'm going to first have to pay the child support, $1,350 after taxes and their healthcare, $550 after taxes. THEN if I have money left over I can eat and pay for cellphones and gas. And then, if I have a really fucking great job, I have the money left over to think about rent. Whereas my ex-wife got a house with mortgage payments that are significantly lower than my child support payments. How is that balanced? It's not. There's nothing fair or balanced about divorce. Dad's prepare to get screwed or fight for your right both to your kids and to the financial arrangement that is equitable.
It can get worse. Once I got a month behind on my child support, because I had lost a large client in my freelance business, my then-ex filed with the Attorney General's office to begin proceedings to collect the child support she was owed. Less than 45 days in, she put me in a losing battle with the state's attorneys who behave like collections agents. Their most fun technique is to freeze your bank account. All outstanding checks and charges bounce and you pay those fees. And you pay for the privilege of having a lien put on your account. The first time it happened I was eating dinner at a restaurant with my kids. My card was declined. I was surprised. I pulled up my phone app and saw that I was $43,645 overdrawn. Luckily my daughter had just been given some cash for an upcoming vacation. I had to borrow money from my 10 yo daughter to pay for dinner. That was pretty humiliating. Of course, I couldn't tell the kids, "Your mom is the reason this happened." I had to make up some excuse about a bank error.
And today, seven years later, she's still got the AG's jackbook on my throat.  Everyday, she wakes up and decides not to call off the AG and resolve the matter between us. Everyday she puts my credit and masculinity up on the wall as a "dead beat father." And she has made this decision everyday now for over five and a half years. We get close to an agreement and she always backs out. We get close to meeting with the AG's office to reduce my payment, and there's always a problem with her schedule. For two years I've been trying to get her to meet with me so we can set a more reasonable child support payment based on what I make. And she's stalled every time. "I'm so sorry, I can't make it." And I have to ask the AG's office for another meeting and it goes back to being scheduled six months later.
Divorce is a bitch. There is not two ways about it. But it does not have to be a war. My ex-wife puts me on the losing end of the deal everyday. Not because she needs the money. Not because she thinks I won't pay her. But because it gives her some satisfaction that the AG's office is running my finances until both kids turn 18. Well, if you're in this situation and just beginning your divorce journey, lawyer up and ask for 50/50 with no child support. You pay for them when you've got them and you split the bills. That's the only fair way to go. I support you in getting time with your kids and a reasonable financial arrangement that doesn't cripple your future.
Sincerely,
The Off Parent
image: dad with kids, creative commons usage
---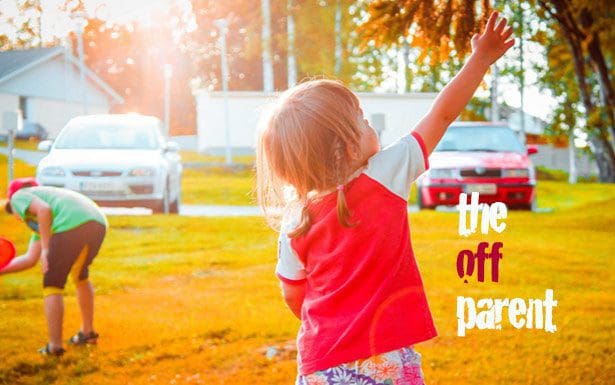 It was her decision to seek greener pastures. It was her distrust and un-trustworthiness that ultimately sank our relationship. It was her actions, after divorce, that caused me to be homeless a second time. She didn't need to hit me when I was down. She, somehow, didn't see that a blow against me was a blow against the children, our children.
And still, I have to move on. I mean, I must move on. I mean, it's hard…
The AG's office is a debt collection agency. Once you invite them into your relationship they will square off and pick sides. And you, as the non-custodial parent, are on the losing side.
I was asking her to have a little patience with me while my employer and I looked for a new anchor client. A few summers ago, I got behind on my child support payments. But it wasn't a surprise. I was advising her all the way in. And then she started rattling the "enforcement" sabres of the Attorney General's office. There was nothing I could do, besides telling her the exact date and time I would get completely caught up with "the money you owe me," that would dissuade her from sending me to the angry dogs. She did it.
Somewhere in our collaborative divorce she got what she would've gotten had we gone to court. But I didn't fight. I didn't want to fight. I still don't. But maybe it's time to fight back.
In our divorce decree we based my child support on an $80,000 a-year job that I had recently lost. I was on track for a new job, so we/I decided to go with it. Sure. In the same decree I also agreed to pay for 100% of the kids health insurance. I'm not sure how this is considered fair, but again, I was not fighting her, I was trying to do what was right by my kids.
But things didn't turn out the way I planned. The job didn't come. My job became more of a partnership with an old colleague. And I was okay paying the full amount for a year before the difficulties hit. Now, it is these difficulties that really punched up the true colors of my ex-wife. Had she been cooperative, and compassionate she would've negotiated with me, navigated the rough times together, and we could have continued a civil relationship. That's not how she chose to play it.
After a summer of excuses she filed our decree with the AG's office and claimed that I owed her a lot of money. And while I don't deny that the debt is mine, I don't think it needed to be attached to my credit report so I couldn't rent a house or purchase a used car. She didn't care. She didn't listen to me when I explained what the AG's office was for.
The AG's office is a debt collection agency. Once you invite them into your relationship they will square off and pick sides. And you, as the non-custodial parent, are on the losing side. They work for the custodial parent, who is obviously having trouble collecting their money, otherwise you wouldn't be talking to them. So as a non-custodial parent, when you call the AG's office, you are in trouble.
My ex tried to rationalize with me a year ago, "Lot's of people deal with the AG's office and they don't seem to have problems. It must be something you're doing."
Begin aside to my ex-wife.
Um, who are you talking to? Other custodial moms? Yes, I can see how they would think the AG's office is a fine option. And I suppose if you are dealing with a dead beat dad, someone trying NOT to pay, or someone hiding money from their ex-spouse, the AG's office provides a welcome service. But I was neither of those things. I was telling you where my money was. I was agreeing to pay the full amount when I could. But my inability to tell you the date and time of your repayment was enough to trigger your anger.
My guess is your anger is on-going. Somewhere in your heart I am the one responsible for the divorce. Or, if the divorce was indeed your idea, perhaps it was my inability to be a responsible adult, or to be trustworthy in some arcane definition you were harboring. Either way, you filed.
End Aside.
I have to forgive her everyday to not be mad at her. But I will never forget what she did, and what she continues to do every day.
Today, two years later, I'm "on schedule" with my payments for the last year. Do you think now would be a good time to talk about removing the bootjack from my ass? No? Okay, when?
The point is, my ex-wife still believes the Attorney General's office serves her. And in fact they do. But their form of service has limited my options significantly. And not because I have refused to pay her a portion of every dollar I've made since the divorce. And not because I was hiding money from her. She keeps the AG's office in my pants because she thinks they are the reason she's getting paid. In fact, they are the reason she's getting paid less. (The AG's office exacts a fee from the funds collected. They really are a collections agency.)
So if my ex-wife believes the AG's office is in the best interest of all of us, then I will have to continue to find compassion in my heart to not call her bad names, and shout at her when we cross paths at the kid's school events. No, it's not that bad between us. But it's because I'm being the bigger parent. She's still got the collections agency on her side, full-well knowing that I've never hid a single dollar from her, or denied my willingness to pay her all the money she is owed.
The truth is, I can only pay her from money I am making. Now that I'm making better money, she can have the extra cash for nice new shoes for the kids, and for her. She can fix up the house. She can plan a summer vacation. But she could do all of this without putting the lien on my life. I have to forgive her everyday to not be mad at her. But I will never forget what she did, and what she continues to do every day. I can ask for a change. She can demand I pay the full amount owed. And we can move along parenting as best we can. I think we'll both get what we want, eventually.
Respectfully,
The Off Parent
@theoffparent
< back to The Hard Stuff posts
related posts:
image: girl playing, creative commons usage
---