Maybe I Needed An Angry Ex-wife to Push Me: To Feel Anger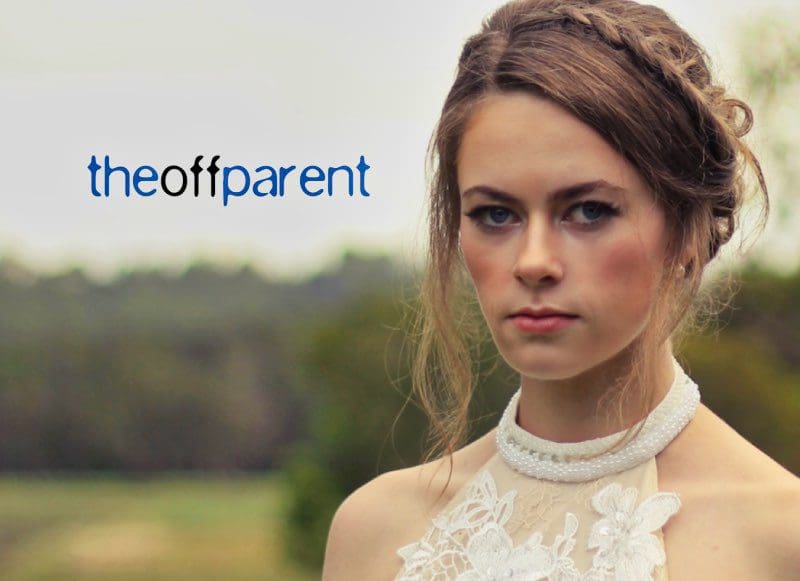 She's got a way of making me mad. Just knowing how she slit the throat of both my marriage and my entire financial life in one selfish move… Fk. Yeah, today, it is easy for me to get in touch with anger and resentment.
How My Ex-wife Did Us Wrong
Divorce is a two-way street. The decision to get a divorce, however, can be made unilaterally by one partner. If you have kids, that decision is going to affect all of you for the rest of your lives. Please take care with your decisions. Don't just GO FOR IT, because you think you might WIN. (SEE: 7 Strategies for Winning Divorce)  Don't listen to the lawyer who is selling the "package" divorce to you. It's not what's best for the kids. Even if you think you can't go on, PLEASE, talk to your co-parent BEFORE talking to a lawyer. And if you're in couples' therapy, please use that time to bring up your issues BEFORE divorce becomes your escape hatch.
She was just so tired all the time. And mad.
For the last year of my marriage, my then-wife was angry. And it wasn't passive-aggressive anger. It was a "fuck you" anger that she was unable to control. She couldn't really be honest in therapy about what was causing her to be so furious. But she obviously got the message to the attorney who advised her to take the deal.
Here's what the typical divorce package looks like:
Mom gets the majority of the kids' time
Dad gets the majority of the kids' bills
Mom gets the house and car
If you don't have kids, the divorce should be easy
The Imbalanced Divorce Laws Are Bad for Everyone
Yes, I lament my single dad getting the shaft deal, but it wasn't all bad. There was an aspect of the freedom, once the divorce went through, that was refreshing. I recall buying a $100 pair of Oakley sunglasses without having to beg anyone. I didn't have to negotiate every single purchase I wanted to make. I was free.
I was also burdened with a mortgage-sized child support obligation. (1,600+ per month, plus medical coverage for both kids.) Yes, but… I was free.
What I lost was 70% of my time with my son and daughter. And what my mad ex-wife gained was a weapon she would use against me time and again over the course of the next eleven years. (My daughter turned 18 a year ago, but I paid child support up until June of this year, the end of the school year.) There was a significant imbalance of time and power when she was decreed the Custodial Parent.
She suddenly had an entitlement to the money each month. She kept saying it was "for the kids" as she bought expensive shoes for herself, took trips without the kids, and hired babysitters so she could date during the week. She pawned my kids off on babysitters, rather than give me equal time. If she wanted time off, she should've followed through on the 50/50 parenting discussion we began at the onset of the divorce process.
What I Lost in the Divorce
I lost my kids. That was the biggest setback I've had in my life. Losing so much time with them, losing even more touch with them as they became driving teenagers. But, primarily, my kids lived with their mom and they visited me. My house was never able to be a home. It was more like a hotel on the weekends my ex-wife had off.
That was really what it felt like to my kids. Their lives continued in the same house, the same school, the same routines, except I was just on an extended (forever) business trip. While their lives went somewhat unmolested, everything about my life was turned to ashes.
I lost my house, my best friend, my neighborhood and friends, my tennis leagues that were a block from the house, my kids. Mainly my kids. But, the reality is, the parent who leaves the kids and house behind has to ACTUALLY START OVER. I still don't have a proper toolbox. I left that at the house. And it's taken me 11 full years to have the financial balance sheet to afford even a modest home.
I'm Mad About the Way I Was Treated
Yes, I'm mad. I'm furious. And I've been furious since my wife changed the game a month before we filed all of our papers with the family courts. When we had negotiated 50/50 shared parenting, I was unhappy but cooperative. At the end, after the finances had been negotiated, and the holidays, and "joint custody" was the plan, after all that, she decided to go for the divorce package. Fk the dad. Let's go for the best deal we can get. His problems are no longer mine.
And that would've been enough, I suppose. She could've celebrated her victory and left me at peace, but that was not what happened. Several years after we were divorced, my employer lost a key client and let me know they would need to catch up on my paychecks over the coming months, as we moved to replace the business. I let my ex-wife know as soon as I got this news. I asked her to be patient as I worked to get caught up. I was not yet behind on my child support, but I imagined the $1,600 payments were going to be a problem very soon after my employer couldnt' make payroll.
When I was ONE WEEK LATE, my ex-wife filed her case to the Enforcement Division of the Attorney General's Office with the state of Texas. And boom, my credit was crushed. I was unable to refinance my meager house. I was shit out of luck.
I'm Mad She Would Hurt Her Co-Parent
You can't swing a heavy bat at your ex-partner without hitting the kids. While my ex-wife must've imagined she was hurting me alone, she was also hurting our two children. This is a pattern that would be repeated over the next several years as she also decided to stop including me in any family decisions, even though this was agreed to in our divorce decree. She simply stopped co-parenting. What were my options? Sue her? For what?
My ex-wife crippled my earning power, my buying power, and my livelihood for the last 9 years. In this action she was hurting my ability to buy Christmas presents for my kids, to afford a place big enough to have them over on my weekends. She didn't care. She was pressing the matter at every opportunity. She, sort of, still does. But, I've learned to never ask her for anything. That's the way she must've wanted it. And that's what she got. But she will understand at some point, the damage she did to her children when she was hoping to crush me.
The dreams of my parenting (during marriage and after divorce) were cast aside by a series of decisions and actions my then-wife and ultimately ex-wife chose. She did this. I've got my freedom, yes, and the love of my children. Someday, I hope she gets the recoil of the weapon she fired at her former partner and father of her children.
Namasté,
John McElhenney – life coach austin texas
Facebook  | Instagram | Pinterest |  @wholeparent
Related posts: