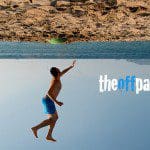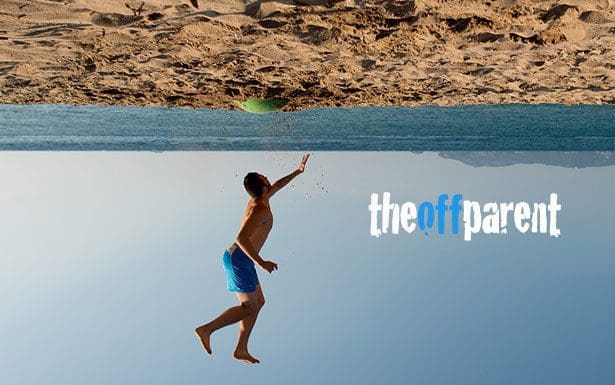 Okay, so let's put EVERY SINGLE POST before this one, on hold for a second. Let's suspend our previously assumed beliefs, desires, and road maps. And reset for just a second from the perspective of casual or recreational sex. Um… This is not a term or concept that I'm very familiar with. I think my generation was either way into it, or we weren't. So, when a woman appeared recently, and introduced the concept (non-verbally) that we might enjoy a roll in the hay, just for the fun of it, I was a bit taken off guard.
I knew this was possible in the post-divorce dating apocalypse. I knew these free-thinking older women existed, but I had not had the pleasure of meeting one until now. And to her, I was an attractive, healthy, and willing younger man. She confessed to having lied on her OK Cupid profile, she wasn't 49.
So, casual sex to me means no intentions or expectations about the future of the relationship. In all of my writing, to this point, I was *always* talking about long-term goals. What my expectations are for dating someone, and growing that into something more like a relationship. That's all I thought about. Or thought was available to me. And this woman walked in with all the swagger of a professional athlete and she began to show me some signs that more opportunities might be possible. It wasn't that we were talking about sleeping together, we weren't. But the talk of sex did come up fairly early and in a playful and light way.
"Oh I get it," I said. "The women that often approach me, the one or two times a week it happens, are usually very disappointing. So I get it. Age is just a number."
"How old do you think I am," she asked.
"I'm not falling for that trap," I laughed. "You're quite attractive and fit for whatever age you are."
She wasn't actually the woman who I would put as "next." But my libido was pushing my maps to the bottom of the drawer.
That brought a smile to her face and another margarita to the table in front of her. And it wasn't like it was immediately apparent that we were going to sleep together because it wasn't. But the chemistry was there from the moment she came into the restaurant, from my perspective. And sure, the signs were there. She was smiling a lot, we were exchanging casual arm touches, and the ritas started doing their magic as our topics jumped from kids, to future, the divorce, and back again.
She had some of my favorite physical characteristics: dark hair, dark skin, a winning smile, and an affinity for tennis. Perhaps it was her fitness and tennis skirt that did me in. (That was in her dating profile.) She showed up in an LBD (little black dress) that was all but explosive. The idea that she was an "older" woman never crossed my mind. She worked at being fit and flirtatious, and it was paying off. She knew what she was putting out and she found me receptive and accommodating. Again, this is more about courtship and play, than about jumping in the sack. I don't think she'd had a relationship since her divorce. But she was sprinkling magic fairy dust all over the conversation and me. Perhaps I was bewitched.
Nothing out of the ordinary, so far. It was a first date after all. And nobody is really into sleeping with someone on the first date, right? So we carried on as any other first date would, except there was a joyousness and lightness to our conversation. And actually that's what had drawn me in this far, she was very funny in her texts and emails. And she liked my sense of humor. This join was apparent and clear in our 2 hour lunch with tequila.
And I walked her to her car. No biggie. Not going for a first kiss, but a nice hug. And that was nice. She was an amazingly fit 5'2″ like a little fitness dynamo. I was enamored. And we talked about maybe getting together again later in the evening for some live music or something. Something…
I handed her a cd of the music that was rocking my world at the moment. Imogen Heap. And she drove off and called me moments later thanking me for showing her how to use her CD-player in her car. A nice new convertible. Wow. She was something else.
But she wasn't actually the woman who I would put as "next." But my libido was pushing my maps to the bottom of the drawer. Of course, the tequila was talking as well. But we'd been drinking water for the last hour, so I was clear she was some different breed of woman. As joyous and playful as I thought I was. Was that a match or just a HIT.
I got back to my house and passed out on the bed. (see poetic naps) I didn't even hear the text an hour later from her that asked what I might have in mind for later. And when I roused again my phone was ringing. It was her. What? Most people blow you off at the first sign of a near miss. We talked around options and decided on Orange is the New Black at her house. "Should I bring a bottle of wine," I asked. She had everything we needed.
"I'm touchy feely," I said. She laughed and said, "It's all good."
And from there I have to admit I was hooked into the idea of casual, what's this all about, sex with her. And the odd part is, I was feeling no pain, no resistance, just pure and easy desire. On both our parts! How refreshing. Even as I was showing to get ready I could feel the jump in my skin. The idea of sex was already making its way through my bloodstream.
And we watched an episode over a first glass or rosé. And I'm a red man, so I was a tiny bit disoriented. But she was all there and all present and all okay with my wandering hand. And I mean, on her neck and shoulder. "I'm touchy-feely," I said. She laughed and said, "It's all good." Green lights all across my internal instrument panel.
We had not spoken one word about "dating" or what was next. We weren't really talking about our relationship, or what our expectations were. And that was refreshing. We were just being in the moment and being in touch with the chemistry that was catching fire. And when things did finally catch fire, I was even more appreciative of her physical regimen and joyous outlook on life, and sex, and whatever was next.
And I'll end the episode here without going into details. But let's just say I'm excited to see her again. And it really has nothing to do with "long-range planing." Nothing. I think I've found a pocket of YES with the idea of casual sex. And I think she's happy with that as well. And there's not really any need to discuss it. We've made plans to get together tomorrow night. And I couldn't be more satisfied with that.
What are our expectations as we enter into the "hello" date? What if things go really well? Are we prepared to let go if things go "off-map?" That was part of the allure. We were clearly in new territory for both of us. And the relaxed and playful way we engaged in the conversation was mirrored in the way we casually engaged in lovemaking. Even for the first time, it was great and free and easy. It might have been partly due to the freedom and skin high we were experiencing. The future wasn't in question or in play, and something about that, let us drop the pretense and just be together. And that was surprising, magical, and refreshing all at the same time. Something about my rigid "code" was cracked.
Sure, whatever. I mean, why not enjoy ourselves, right?
Sincerely,
John McElhenney – life coach austin texas
Facebook  | Instagram | Pinterest |  @theoffparent
As a certified life coach, I've been helping men and women find fulfilling relationships. If you'd like to chat for 30-minutes about your dating/relationship challenges, I always give the first 30-session away for free. LEARN ABOUT COACHING WITH JOHN. There are no obligations to continue. But I get excited every time I talk to someone new. I can offer new perspectives and experiences from my post-divorce dating journey. Most of all, I can offer hope.
back to On Dating Again
related posts:
image: upside down, thomas leth-olsen, creative commons usage
---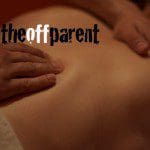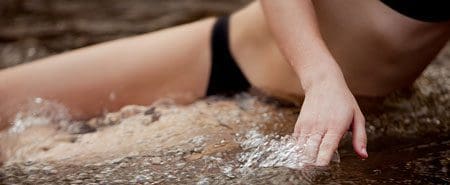 [This post was written as a response to a post on the Divorced Moms blog called Divorced Sex – Getting Back In the Game and for some reason my comment was never posted and my account seems to have been deleted… Hmmm. Is it something I said?]

Single Dad Seeking Divorced Moms.
We're adults now. Sex is serious. If it's not, and you run closer to Samantha from Sex in the City, the safety rules definitely apply.
Sex with an Ex. Um, I hope you're talking about ex-BFs and not the ex-husband. If you really want to get some confusing reverberations going in your mind and body, sleeping with your recently divorced partner would be just about the best/worst way to do it. But I'm gonna skip this one, for me, the ex-wife is off limits even for fantasy. There is no amount of … I don't really need to qualify this.
Online Dating: Is not really dating. It's only dating when you finally meet in-person. Everything else, all the lead-up is romantic BS, more like poetry than real-life. And I'm as guilty as anyone of fueling engagement before ever setting eyes on the actual person. Nobody can really live up to those expectations you created in your mind. Online dating is really for meeting in-person. The "online" part is filled with false projections, both intentional and accidental.
Sexting? Is that even a thing? Really? Flirting via text goes right up there with online dating. Same filters apply. Everything else is porn. And porn has its place. It's safe, quick, and easy. And one odd point stands out in your post, "how you'd feel if you were the spouse finding out about online indiscretions." I'm thinking this is mixed up. Because if you're divorced, you don't have a spouse. And if you're talking about sexting with a married man, you've got a whole additional layer of baggage that goes beyond the scope of your post. So let's say Sexting = BS, behave accordingly. Porn = Have Fun, but it doesn't really get us closer to sex, does it?
Casual Relationship Sex – Or "Third Date Sex." Well, I don't know about those milestones, but I do know the first time a woman wanted to spend the night at my house it was a bit a mind-warp. And it ended up being a three-month relationship. But I wasn't ready for the sleepover for a while. And as far as third-date and IN, I'm not a big fan. I like the idea, occasionally, but I think way too much spiritual and emotional stuff gets stirred up for me to have "casual" sex with someone I've met within the week. And sure, first date sex sounds about as appealing as getting drunk and explaining why you did it, as in NOT.
We're adults now. Sex is serious. If it's not, and you run closer to Samantha from Sex in the City, the safety rules definitely apply. But I'd suggest you deal with the hunger and drive towards sex first, and wait until you meet a man who has some potential as a partner before rushing into bed.
That's just me, of course, but I think we all need to be talking about sex more openly. It's still hard to talk about, so thank you for providing the dialogue.
Sincerely,
The Off Parent
@theoffparent
< back to On Dating Again index
related posts:
resources:
---
---