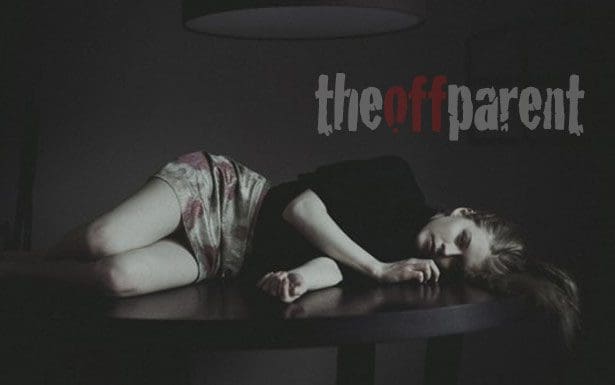 Okay, I'll admit it: I've not been the same since I had the euphoric hit with my first Tinder date. Nothing since has even come close. I'm actually taking an O2 break, and working on myself for a bit before jumping back into the dating pool. I mean, I'm looking, but I'm not interested in anything less that fantastic. And for THREE STRANGE DAYS I had it. But what changed? Do I believe her story? Or did something cool rapidly? Was there something I did? Was she actually a bit manic when we met and coming down a few days later, realized "Nope, he's not what I'm looking for."
Sure. It's happened to me. I got intoxicated once by a woman who kissed like a teenager. The hope and inspiration in that kissing was all I needed. But it was a short runway. And before we attained flight, I had a moment to assess the actual woman rather than her lips and sexy texts and …
I'm happy and sad to have missed the madness we could have created together. But madness is not what I need.
Okay, it's an old story. Sure it's a new dawn for me, but ONE close miss has been enough to upset my optimistic approach to dating again. I'm a bit jaded. I don't want FIRST DATES. Ever! Okay, that's not accurate. Let me try again. First dates can be a real drag. I've had about three, TOTAL, in four years that were worth the price of a cup of coffee. And I've had a lot more that should have never happened. I'm learning. But what my crush showed me, was how close I am to manic passion myself.
I was ready to leap. I was kissing and fantasizing and talking with this woman. And each time she showed up, all three times, I was again fascinated by her looks, her humor, and her passionate style. And she appeared to rise to the occasion as well. Leaning in on the second date, in the parking lot and kissing me with a fury. She texted me later, "I kiss like I make love." SHIT. She was on fire. But perhaps she was also showing how out of balance she was in her life, as well.
It was a furiously fast pace. But when the chemistry is on, you know it. And with both of you feel it's on, and are *both* able to express it… The rush is like a drug. You're chemical romance revs up and you're ready to go. Ready for whatever. Flexible. Encouraged. Hot.
Usually, I was the one in pursuit. This time I had a live wire. Was something off? Was it me?
And then a bump on the runway. An emergency exit. And a text that said

What? Where did "at least be friends" come from. It wasn't in our vocabulary. We weren't broken up, we hadn't fought. We had merely paused with the understanding that her life had suddenly become unmanageable. Okay. That's fine. But this was a breakup text. This was what you say when you're shutting down a relationship.
Okay. Information received. And yet, she haunts me. I was flipping through my texts and her name showed up. "DAMN," I thought. Rather than just a little break, a bit of time to sort out the chaos of her immediate life transition, she had kissed me off with a "be friends" text.
What does this say about where she was? Had I been led on? Or did we both merely feedback and connect and generate a lot of heat? Then, as things got complex in her life, I was the simplest item to eject? And sure, messy love is consuming. But she had fired up Tinder as well? She had said she was looking for the next relationship. She shut down her Tinder app within 24 hours of meeting me. "That's how I do it. I'm not looking to date. I'm looking to find one person and see where things go." I'm pretty sure that's a summation of her story. And perhaps the "where things go" had changed for her after date/meeting number three.
I'm not obsessing. But I'm also having a hard time moving on from this moment in the sun of passion, messiness, and an enthusiastic partner.
On the flip side she had a few "um, wait a minute" items
She was smashingly good-looking (a smile that melted me)
She responded quickly and affirmatively to our Tinder correspondence
We met within 24 hours and kissed late into the second hour of our first date
She lit up with energy and joy when we met, but maybe it was just too good to be true, maybe it was *too much* energy
A few unsolicited selfies moved things on rather quickly
Her fluency with sexual communication came through in our early phone calls
She gave me a heat rash when I thought about her (things were just a tad too hot)
Um, those can all be good things. But in this case they might have been too good to be true. Too energetic. Too willing to jump into the fantasy of where things could go.
As I browsed our texts and saw the enticing photos she sent me I was saddened for a moment as I recalled the hope she kindled. But it was a false hope. And this is obvious by the way she exited and removed all potential for the future with that one text. When I saw that again, I said to myself. "If you open this one back up, you are just spending wasted energy on a dead-end. She'd contact you again if she were interested. I mean, if *she* was as thrilled as you were, she'd be asking for another glass of wine as soon as things settled down."
But it wasn't the settling down that needed to happen for her. Her life had been chaos before we met, and was chaos when we began "dating" and it devolved into even bigger chaos. I'm happy and sad to have missed the madness we could have created together. But madness is not what I need. I've had a taste of that before too. And I'm not interested in heading back into something intoxicating yet lacking in fundamental integrity. And maybe that's the rub. She was awesome. Or what she *showed me* was awesome. Maybe the chaos she was showing was only what she couldn't hide of her maelstrom. Perhaps beneath the writhing and hopeful surface she was a vortex.
I'd meet her and kiss her today if she called. But I'm pretty clear now, that she won't. And it would not be the best thing for me either. Heady, but not healthy. Oh love, you fickle bitch.
Sincerely,
The Off Parent
@theoffparent
back to On Dating Again
related posts:
image: unknown woman image, russian photographer site vk, creative commons usage
---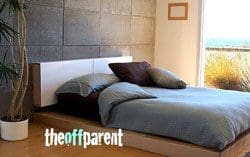 [from a second wave – poetry]
i want you all over me again
so i cannot forget
so you don't ever wash off
or grow distant, bored, tired
i'll sing for my supper
and for breakfast, lunch
and some afternoon delights
on the horizon of our afternoons
still to come
can i ask you for more
is it too soon to hope for
for something
for love
for even more
yes
i know it is too soon
and i know i can't ask again
i won't surround you with kisses
even if that's what i'd like to do
i'm sitting back
chill, i think you like that word
and it's telling
no worries, all good, everything is happy
and we're all fine
and we all fall in love all the time
and it's not an issue for us
we're just starting
some complex dance
or could it be
as simple
as
sex
that fits
that laughs
that holds no demands or judgements
could it be so easy
to fall into
bed
not love
just bed
and keep falling
for a long long drink
of the nectar that you bring
i feel myself getting stronger
in your glow and shine
in the smell you leave on me
all over me
8-18-14
image: bedzine, creative commons usage
---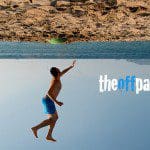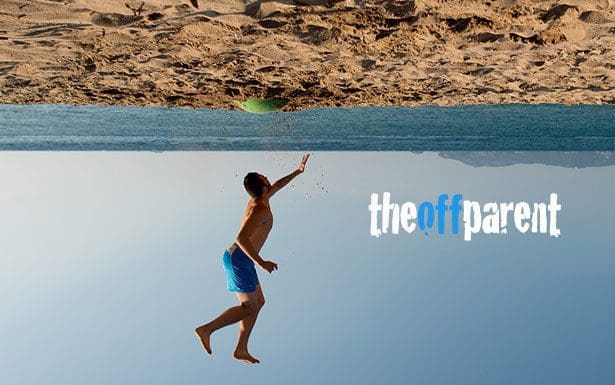 Okay, so let's put EVERY SINGLE POST before this one, on hold for a second. Let's suspend our previously assumed beliefs, desires, and road maps. And reset for just a second from the perspective of casual or recreational sex. Um… This is not a term or concept that I'm very familiar with. I think my generation was either way into it, or we weren't. So, when a woman appeared recently, and introduced the concept (non-verbally) that we might enjoy a roll in the hay, just for the fun of it, I was a bit taken off guard.
I knew this was possible in the post-divorce dating apocalypse. I knew these free-thinking older women existed, but I had not had the pleasure of meeting one until now. And to her, I was an attractive, healthy, and willing younger man. She confessed to having lied on her OK Cupid profile, she wasn't 49.
So, casual sex to me means no intentions or expectations about the future of the relationship. In all of my writing, to this point, I was *always* talking about long-term goals. What my expectations are for dating someone, and growing that into something more like a relationship. That's all I thought about. Or thought was available to me. And this woman walked in with all the swagger of a professional athlete and she began to show me some signs that more opportunities might be possible. It wasn't that we were talking about sleeping together, we weren't. But the talk of sex did come up fairly early and in a playful and light way.
"Oh I get it," I said. "The women that often approach me, the one or two times a week it happens, are usually very disappointing. So I get it. Age is just a number."
"How old do you think I am," she asked.
"I'm not falling for that trap," I laughed. "You're quite attractive and fit for whatever age you are."
She wasn't actually the woman who I would put as "next." But my libido was pushing my maps to the bottom of the drawer.
That brought a smile to her face and another margarita to the table in front of her. And it wasn't like it was immediately apparent that we were going to sleep together because it wasn't. But the chemistry was there from the moment she came into the restaurant, from my perspective. And sure, the signs were there. She was smiling a lot, we were exchanging casual arm touches, and the ritas started doing their magic as our topics jumped from kids, to future, the divorce, and back again.
She had some of my favorite physical characteristics: dark hair, dark skin, a winning smile, and an affinity for tennis. Perhaps it was her fitness and tennis skirt that did me in. (That was in her dating profile.) She showed up in an LBD (little black dress) that was all but explosive. The idea that she was an "older" woman never crossed my mind. She worked at being fit and flirtatious, and it was paying off. She knew what she was putting out and she found me receptive and accommodating. Again, this is more about courtship and play, than about jumping in the sack. I don't think she'd had a relationship since her divorce. But she was sprinkling magic fairy dust all over the conversation and me. Perhaps I was bewitched.
Nothing out of the ordinary, so far. It was a first date after all. And nobody is really into sleeping with someone on the first date, right? So we carried on as any other first date would, except there was a joyousness and lightness to our conversation. And actually that's what had drawn me in this far, she was very funny in her texts and emails. And she liked my sense of humor. This join was apparent and clear in our 2 hour lunch with tequila.
And I walked her to her car. No biggie. Not going for a first kiss, but a nice hug. And that was nice. She was an amazingly fit 5'2″ like a little fitness dynamo. I was enamored. And we talked about maybe getting together again later in the evening for some live music or something. Something…
I handed her a cd of the music that was rocking my world at the moment. Imogen Heap. And she drove off and called me moments later thanking me for showing her how to use her CD-player in her car. A nice new convertible. Wow. She was something else.
But she wasn't actually the woman who I would put as "next." But my libido was pushing my maps to the bottom of the drawer. Of course, the tequila was talking as well. But we'd been drinking water for the last hour, so I was clear she was some different breed of woman. As joyous and playful as I thought I was. Was that a match or just a HIT.
I got back to my house and passed out on the bed. (see poetic naps) I didn't even hear the text an hour later from her that asked what I might have in mind for later. And when I roused again my phone was ringing. It was her. What? Most people blow you off at the first sign of a near miss. We talked around options and decided on Orange is the New Black at her house. "Should I bring a bottle of wine," I asked. She had everything we needed.
"I'm touchy feely," I said. She laughed and said, "It's all good."
And from there I have to admit I was hooked into the idea of casual, what's this all about, sex with her. And the odd part is, I was feeling no pain, no resistance, just pure and easy desire. On both our parts! How refreshing. Even as I was showing to get ready I could feel the jump in my skin. The idea of sex was already making its way through my bloodstream.
And we watched an episode over a first glass or rosé. And I'm a red man, so I was a tiny bit disoriented. But she was all there and all present and all okay with my wandering hand. And I mean, on her neck and shoulder. "I'm touchy-feely," I said. She laughed and said, "It's all good." Green lights all across my internal instrument panel.
We had not spoken one word about "dating" or what was next. We weren't really talking about our relationship, or what our expectations were. And that was refreshing. We were just being in the moment and being in touch with the chemistry that was catching fire. And when things did finally catch fire, I was even more appreciative of her physical regimen and joyous outlook on life, and sex, and whatever was next.
And I'll end the episode here without going into details. But let's just say I'm excited to see her again. And it really has nothing to do with "long-range planing." Nothing. I think I've found a pocket of YES with the idea of casual sex. And I think she's happy with that as well. And there's not really any need to discuss it. We've made plans to get together tomorrow night. And I couldn't be more satisfied with that.
What are our expectations as we enter into the "hello" date? What if things go really well? Are we prepared to let go if things go "off-map?" That was part of the allure. We were clearly in new territory for both of us. And the relaxed and playful way we engaged in the conversation was mirrored in the way we casually engaged in lovemaking. Even for the first time, it was great and free and easy. It might have been partly due to the freedom and skin high we were experiencing. The future wasn't in question or in play, and something about that, let us drop the pretense and just be together. And that was surprising, magical, and refreshing all at the same time. Something about my rigid "code" was cracked.
Sure, whatever. I mean, why not enjoy ourselves, right?
Sincerely,
John McElhenney – life coach austin texas
Facebook  | Instagram | Pinterest |  @theoffparent
As a certified life coach, I've been helping men and women find fulfilling relationships. If you'd like to chat for 30-minutes about your dating/relationship challenges, I always give the first 30-session away for free. LEARN ABOUT COACHING WITH JOHN. There are no obligations to continue. But I get excited every time I talk to someone new. I can offer new perspectives and experiences from my post-divorce dating journey. Most of all, I can offer hope.
back to On Dating Again
related posts:
image: upside down, thomas leth-olsen, creative commons usage
---