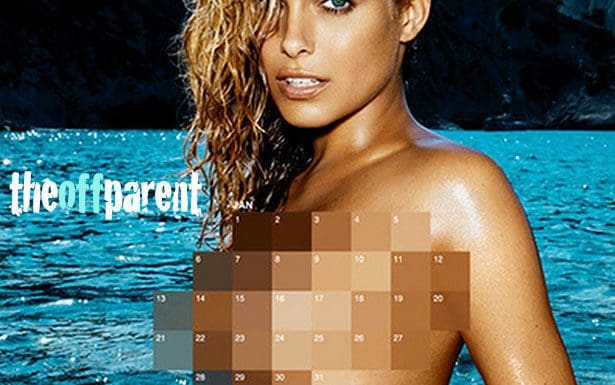 Following on my Casual Sex post, there is a little more unpacking required to understand what casual sex is and isn't, to me. Here are a few of MY assumptions about casual sex:
IS:
Spontaneous
Present moment – not imagining the future plans
Fresh, new, dangerous (in your mind)
Two willing and lust-filled partners
All about enjoyment of both partners
IS NOT:
Relationship material (not necessarily)
Full of conditions or restrictions
Building a connection with the partner
Assuming you are sleeping over even if it's late
Making Mexican breakfasts in the morning
Waking up together
Love making
Again, I am not trying to write the rules of casual sex, I am merely trying to orient myself to the ingredients in my experience (very limited) that make up sex without strings. (NSA – no strings attached)
In my most recent fling I was amazed at my ability to remain surface with this woman in distress. She was in the very early stages of divorce, still in a bit of euphoria at being released. And I knew the emotional reality was inescapable. You can't walk away from the plane crash while the plane is still in the air. And nobody gets out unscathed. Still she was electric with her passion and rocket body, as she teased and touched my arm in response to my flirtatious banter.
And I really enjoyed her. Her condo, her dog, snuggling on her couch and watching OITNB. We had a wonderful thing going on. But one romantic dinner and few more encounters later and the OITNB season 2 finale, we were done. She simply asked if I would be mad if she wanted to go upstairs and sleep alone.
Done.
I suspect the dating site is more of an escape, as I had been, from the crushing work of separating from someone you've been married to most of your adult life.
I waved goodbye to all of her cool condo newness, to her sweet dog who was beginning to get attached to the sound of my non-threatening male voice. I grabbed the Ben and Jerry's I'd brought over and headed for the door. She didn't even walk me out, as she had done every time before. She was hurting. Something in her exit strategy was not going to plan. And she would rather not have someone else around while she felt things. I understood. And in some ways I appreciated the casual nature of our moment together. I was not responsible to fix or assist her in getting through her emotional collapse.
In some ways I was prepared to be there for her, but I knew my connection was more about the fantastic breasts with the perfect tan lines. I was not signing on for processing old relationships, dealing with the money of divorce, or being her emotional punching, snuggling, pushing, pulling, partner. Nope, I walked out of the door, slightly sad, and slightly relieved.
I have thought about her over the last week. And I have sent her a few uplifting texts that did not suggest getting together, even if that was my intent. And since we're still connected on Match.com I see that she is still active. (Online in the last 3 hours.) So perhaps it was just me. Maybe this was her way of exiting the fling that no longer met her needs. Or if there was closeness developing between me and her dog, perhaps she didn't like how that was feeling.
Here, alone again, I can reset and rebalance before moving back onto the playing field.
I suspect the dating site is more of an escape, as I had been, from the crushing work of separating from someone you've been married to most of your adult life. She didn't know how to date, or what dating meant. I think she was pretty clear that we weren't dating.
She made a joke about something her husband said. "You'd better hookup with someone who can afford you," he told her. "Because I don't what them touching my money."
It was sad. "Of course," I said, "It's not his money any more, once you're divorced." But the sadness was the fact that they weren't divorced yet. And her still-husband was just starting to lawyer up. He was asking her, according to her, if this is really what she wanted.
It's kind of like me, asking her, "Is there anything I can do for you?"
Her ex was trying to prevent a costly divorce. And I was hoping to see her costly breasts again.
Is that callous? I'm sorry. I found it sort of funny. Not at her expense, I could not anticipate what she was about to go through. Nor could I take responsibility for any of the pain and chaos that was about to hit her secure little world of working-by-choice two days a week, as a way to establish something more interesting in her life than her crossfit workouts, and children who were off and living on their own.
I am not apologizing for our relationship. It was fast, furious, and full of fun. And in the end she gave me the exit sign and said thank you. And I suppose that's the beauty of keeping the attachment as surface as possible. My desire is about her body and the pleasure I derived from being with her. But even cuddling in bed after sex was a struggle for her. I think it was such a foreign activity that she wanted to turn the TV on immediately. And being a bit of a non-TV person that was my clue to leave.
But she needed cuddling when I last saw her. And she wasn't willing to let me even close to whatever was hurting her inside. We watched the grand climax of season 2 and she asked me to leave and take my goodies with me. I patted the wonderful little dog beside me and kissed her gently on the top of her head.
"Let me know if there is anything I can do for you. I am your friend."
I'm not looking for "almost" in a relationship. Maybe in some FWB or casual sex way I am, but that is only marginally interesting to me.
And I meant it. Perhaps more than casual sex I am defining FWB (friends with benefits) for myself. I'm pretty sure I'll never see her crossfit body or her cuddly dog again. And while that carries a hint of sadness for me, since I have no other prospects in my field of vision, it also provides a moment of relief and pause.
Here, alone again, I can reset and rebalance before moving back onto the playing field.
And I've had two "hello dates" since then that both seemed to lean towards potential. And one of them, I'm certain by her responses over the following two days, would've loved a relationship of some sort. But I'm not looking for "almost" in a relationship. Maybe in some FWB or casual sex way I am, but that is only marginally interesting to me.
If there's no long-term potential, I'm not all that interested. There I said it again.
I guess this time I'm believing it even more. But there might be room for that tangential fling when the moment arises again. And I might go for it. But, at the moment, I'm not so into that idea. Perhaps my touch-needs were well met with my crossfit maven.
Sincerely,
The Off Parent
@theoffparent
back to On Dating Again
related posts:
image: hot dates calendar FHM 2008, brett jordan, creative commons usage
---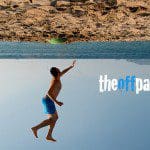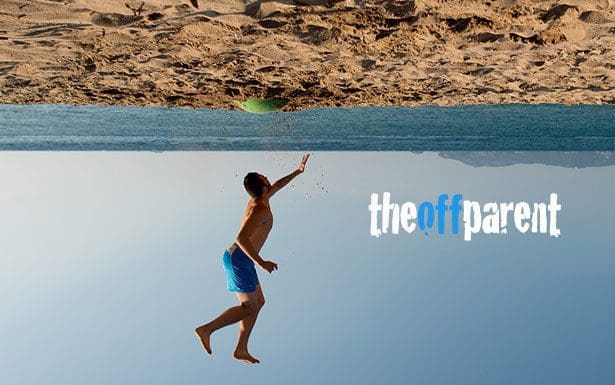 Okay, so let's put EVERY SINGLE POST before this one, on hold for a second. Let's suspend our previously assumed beliefs, desires, and road maps. And reset for just a second from the perspective of casual or recreational sex. Um… This is not a term or concept that I'm very familiar with. I think my generation was either way into it, or we weren't. So, when a woman appeared recently, and introduced the concept (non-verbally) that we might enjoy a roll in the hay, just for the fun of it, I was a bit taken off guard.
I knew this was possible in the post-divorce dating apocalypse. I knew these free-thinking older women existed, but I had not had the pleasure of meeting one until now. And to her, I was an attractive, healthy, and willing younger man. She confessed to having lied on her OK Cupid profile, she wasn't 49.
So, casual sex to me means no intentions or expectations about the future of the relationship. In all of my writing, to this point, I was *always* talking about long-term goals. What my expectations are for dating someone, and growing that into something more like a relationship. That's all I thought about. Or thought was available to me. And this woman walked in with all the swagger of a professional athlete and she began to show me some signs that more opportunities might be possible. It wasn't that we were talking about sleeping together, we weren't. But the talk of sex did come up fairly early and in a playful and light way.
"Oh I get it," I said. "The women that often approach me, the one or two times a week it happens, are usually very disappointing. So I get it. Age is just a number."
"How old do you think I am," she asked.
"I'm not falling for that trap," I laughed. "You're quite attractive and fit for whatever age you are."
She wasn't actually the woman who I would put as "next." But my libido was pushing my maps to the bottom of the drawer.
That brought a smile to her face and another margarita to the table in front of her. And it wasn't like it was immediately apparent that we were going to sleep together because it wasn't. But the chemistry was there from the moment she came into the restaurant, from my perspective. And sure, the signs were there. She was smiling a lot, we were exchanging casual arm touches, and the ritas started doing their magic as our topics jumped from kids, to future, the divorce, and back again.
She had some of my favorite physical characteristics: dark hair, dark skin, a winning smile, and an affinity for tennis. Perhaps it was her fitness and tennis skirt that did me in. (That was in her dating profile.) She showed up in an LBD (little black dress) that was all but explosive. The idea that she was an "older" woman never crossed my mind. She worked at being fit and flirtatious, and it was paying off. She knew what she was putting out and she found me receptive and accommodating. Again, this is more about courtship and play, than about jumping in the sack. I don't think she'd had a relationship since her divorce. But she was sprinkling magic fairy dust all over the conversation and me. Perhaps I was bewitched.
Nothing out of the ordinary, so far. It was a first date after all. And nobody is really into sleeping with someone on the first date, right? So we carried on as any other first date would, except there was a joyousness and lightness to our conversation. And actually that's what had drawn me in this far, she was very funny in her texts and emails. And she liked my sense of humor. This join was apparent and clear in our 2 hour lunch with tequila.
And I walked her to her car. No biggie. Not going for a first kiss, but a nice hug. And that was nice. She was an amazingly fit 5'2″ like a little fitness dynamo. I was enamored. And we talked about maybe getting together again later in the evening for some live music or something. Something…
I handed her a cd of the music that was rocking my world at the moment. Imogen Heap. And she drove off and called me moments later thanking me for showing her how to use her CD-player in her car. A nice new convertible. Wow. She was something else.
But she wasn't actually the woman who I would put as "next." But my libido was pushing my maps to the bottom of the drawer. Of course, the tequila was talking as well. But we'd been drinking water for the last hour, so I was clear she was some different breed of woman. As joyous and playful as I thought I was. Was that a match or just a HIT.
I got back to my house and passed out on the bed. (see poetic naps) I didn't even hear the text an hour later from her that asked what I might have in mind for later. And when I roused again my phone was ringing. It was her. What? Most people blow you off at the first sign of a near miss. We talked around options and decided on Orange is the New Black at her house. "Should I bring a bottle of wine," I asked. She had everything we needed.
"I'm touchy feely," I said. She laughed and said, "It's all good."
And from there I have to admit I was hooked into the idea of casual, what's this all about, sex with her. And the odd part is, I was feeling no pain, no resistance, just pure and easy desire. On both our parts! How refreshing. Even as I was showing to get ready I could feel the jump in my skin. The idea of sex was already making its way through my bloodstream.
And we watched an episode over a first glass or rosé. And I'm a red man, so I was a tiny bit disoriented. But she was all there and all present and all okay with my wandering hand. And I mean, on her neck and shoulder. "I'm touchy-feely," I said. She laughed and said, "It's all good." Green lights all across my internal instrument panel.
We had not spoken one word about "dating" or what was next. We weren't really talking about our relationship, or what our expectations were. And that was refreshing. We were just being in the moment and being in touch with the chemistry that was catching fire. And when things did finally catch fire, I was even more appreciative of her physical regimen and joyous outlook on life, and sex, and whatever was next.
And I'll end the episode here without going into details. But let's just say I'm excited to see her again. And it really has nothing to do with "long-range planing." Nothing. I think I've found a pocket of YES with the idea of casual sex. And I think she's happy with that as well. And there's not really any need to discuss it. We've made plans to get together tomorrow night. And I couldn't be more satisfied with that.
What are our expectations as we enter into the "hello" date? What if things go really well? Are we prepared to let go if things go "off-map?" That was part of the allure. We were clearly in new territory for both of us. And the relaxed and playful way we engaged in the conversation was mirrored in the way we casually engaged in lovemaking. Even for the first time, it was great and free and easy. It might have been partly due to the freedom and skin high we were experiencing. The future wasn't in question or in play, and something about that, let us drop the pretense and just be together. And that was surprising, magical, and refreshing all at the same time. Something about my rigid "code" was cracked.
Sure, whatever. I mean, why not enjoy ourselves, right?
Sincerely,
John McElhenney – life coach austin texas
Facebook  | Instagram | Pinterest |  @theoffparent
As a certified life coach, I've been helping men and women find fulfilling relationships. If you'd like to chat for 30-minutes about your dating/relationship challenges, I always give the first 30-session away for free. LEARN ABOUT COACHING WITH JOHN. There are no obligations to continue. But I get excited every time I talk to someone new. I can offer new perspectives and experiences from my post-divorce dating journey. Most of all, I can offer hope.
back to On Dating Again
related posts:
image: upside down, thomas leth-olsen, creative commons usage
---
And one day you are imagining that you will never taste another woman, that what you have gotten in your marriage is the ultimate love affair you will ever have. And then…
In a flash, in a very painful and emotional flash, you understand her to mean that she is done. She is giving up. And soon you must leave your own house and make your way alone again. It is a terrible moment.
And you try and soften it with titty bars and drinking and pornography. But none of it satisfies the hunger nor relieves the pain. In a moment, she has chosen the way out for both of you. And while you cannot see it for the tears in your eyes, there is another life waiting out there. It will come. It will not come easy. It will not be like college or porn or fantasy life. But it will come.
And with the taste and raw scent of another woman the painful knot is torn open. Once and for all you can declare your desires and raving passions. Once again, you must believe that you can find a woman who fully enjoys sex and doesn't run away, or close off in an isolated grip of silence working so hard to climax.
She is out there, this new woman, these new women. And if you are able to heal yourself they might take you in and love you for a while. Who knows, perhaps marriage number three really is the perfect number. But all the things you've learned. All the sacrifices you've made in the name of doing what she wants. It is over and now you will write your own terms.
The first time the new woman explodes in an odd rage of anger it is a warning. You remain calm. "This is nothing," you say to yourself. The second time there is a misunderstanding with the new woman you seek her out and try to understand what is happening. When those efforts only create more irrational rage you leave and go home. The third time is the charm, a moment of playful banter becomes war. She is done. Or rather, you are done with her. There is no time to fix anyone. You are looking for a woman who does not need fixing.  A woman who does not need saving. A woman who can rub herself to climax while you are fucking her. A woman who wants it again as soon as you are done.
It won't be weeks or months before the clothes come off this time. You are free to move about the cabin and choose another partner this time. And when the third foul is called and the unanticipated exchange becomes another fight, it is done, and you can let go easily.
Easily this time, because there is no baggage. There is only now. There is only doing right by your kids. There is only the forgetting of what you had and the dreams of what might come again.
Sincerely,
The Off Parent

< back to On Dating Again index
Resources:
---