Sexual Intelligence: Getting It Together About Getting It On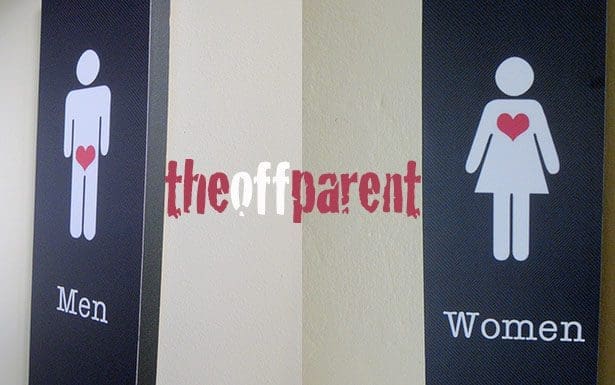 There's a great concept in Henry Miller's Tropic of Cancer that involves sexual satiation, that feeling of being fully satisfied. And I paraphrase here, "I wanted to f* her so good that she stayed f*ed."
In my marriage we used to joke with this line of thinking. And while we were joking we were also communicating a valuable message. We were checking in with each other about our satisfaction and satiation. Of course there are different levels of sexual satisfaction, just as there are different types of sexual encounters. The permutations are infinite. And if you're getting enough sex, you're entire life has a positive quality, almost a glow, if you forgive the metaphor.
Sex should be a happy act. If sex is a chore for either partner there is a problem.
At the height of our sexual maturity (def: the ability to communicate easily about your wants, needs, and passions.) my then-wife and I were playful and open about our healthy sex life. There was very little strife or conflict about when, how much, or how, when it came to sex. We were in the groove.
A few signs of sexual intelligence:
Both partners are satisfied with the frequency and quality of their sex lives
The "ask" is easy and often spontaneous
Even the "not right now" is not a "no"
Rather than "no" the less aroused partner might say, "show me" rather than merely turning down the offer of sex
Sex is occasionally a goal of both partners
Communication during sex is easy, even when the request is difficult, "Can we trying something else?" Or even harder, "I just don't think it's gonna happen for me tonight, dear."
There is very little conflict about sex
The kids are not an excuse, they are a challenge
The prevailing response from my then-wife was, "Where there's a will there's a way." When she would say this to me after I propositioned her I would get very creative about getting the kids interested in a movie (when they were younger) or off to a friend's house as they got older. We often joked and teased about how we could create our next "opportunity." Sex and even the talk about sex was playful and positive.
What happened? What happens to make sex in a monogamous relationship go south?
If you believe the recent studies you'd get some conflicting information. Here are some of the things you'll hear about the differences between men and women when it comes to sex.
Men are always ready for sex.
Men think about sex every 45 seconds.
Women are the gatekeepers of sex.
Women take a lot longer to warm up to the idea of sex.
Sex is about feelings and well-being for women.
Sex is about animal urges for men.
Women don't crave sex in the same way men do.
I'd say we are much more informed about sex these days. But some of the conflicting messages can mess with our heads and our libido. Yes men have more testosterone than women. Often this causes men to seek out sex more frequently. However, recent studies suggest in previous cultures women might have been the primary initiators of sex. And the studies further suggest that woman desire sex just as much as men, but the modern woman has been more culturally conditioned to not ask for sex or otherwise demonstrate her sexual readiness.
Libidinal mismatches can cause problems, but if the sex is healthy and happy there are a lot of ways a couple can stay in touch physically and sexually.
The joke that illustrates this concept is: When a woman is feeling sexually aroused they will go across the street for batteries much more often than they will go across the street to a singles bar. And sure there are some nice simplicities about masturbation, but the point is well taken.
So if we assume, for the sake of discussion, that in general women and men crave sexual connection and release with the same intensity, but we have been culturally conditioned to behave in different acceptable ways, then we can begin the discussion about what happens in a marriage, or any long-term relationship, when sex begins to become more of a chore than a pleasure.
What causes sexual imbalance in a previously healthy and positive relationship?
1. Sexual arousal.
Sure, I would state as fact that men can get aroused quicker than women. But the girl hard on is no less relevant than a man's, it just might take different things to get a woman aroused. And it might take a bit more time for a woman to go from doing the dishes to doing her partner. Typically a man could do the dishes while doing his partner, if it meant getting to "do it."
When we are in the courtship phase our sexual drives are often heightened above our normal libidinal levels. We're turned on, we've got a new partners, we're hot for them, we want sex more frequently. As the relationship matures and we get to know the other partner and we become a bit more routine, often both partner's libidinal drives will return to their original, pre-relationship, set point. (This is a theory, not a fact.) And if there is a huge mismatch of desire, that might have been masked or during courtship, there will often be issues to deal with as the relationship and commitment deepen. But it's nothing you can't talk about and deal with. I suppose the levels could be so far off that one partner is never satisfied, but I think these are edge cases and don't represent the typical sexual relationship.
2. Chores and the responsible parent.
In my marriage we did eventually evolve into stereotypical roles. I was the creative, spontaneous, bread-winner. She was the responsible parent and part-time stay-at-home-mom. I was the playmate who got energy from returning home to my kids, and they were often ready to hop on pop the minute I hit the front door. And since my day had been sans kid duties or dishes, I was more than happy to oblige. On the other side of the bed, my then wife might have resented my freedom and playfulness and wanted more help in the kitchen getting the dinner ready. But we managed. And I did help in the kitchen, with the dishes and housework, and with bathing, reading to, and generally getting the kids to sleep.
But there was a bit of calcification of the roles that over time might have caused problems and resentment. I was the fun one, she was the responsible one. And perhaps she was simply tired. But we always invited her to join our rough housing. We tried to lighten her load and get her to jump on the bed with us. Sure, that was irresponsible, jumping on the bed with young kids, but … What's the harm? Riding bikes in the house? Why not?
3. Exhaustion.
Physical exhaustion is a personal issue. And exhaustion is a killer of all things fun and sexual. When someone is physically and mentally exhausted they are in no condition to cope with stress, sex, or even play. And unfortunately for adults, our exhaustion is our individual responsibility. As much as I tried, I could not remedy my then-wife's exhaustion. I could do more chores, always do the dishes and laundry, and always try to pick up after myself and the kids. And even when I was doing 110% my then-wife, in the later stages of parenthood, was often too exhausted for anything but dropping into bed for sleep. Bummer. I understood, and I offered help and suggestions. But, as adults, the responsibility for one's own health and well-being is solely up to the exhausted person.
4. Depression.
As our marriage was drawing to a close, I think she consciously stopped sharing her body with me.
Exhaustion can cause depression. Over work or overwhelm can also cause depression. And depression is the one absolute sex killer. When I was overly sad, my hopelessness around sex was insurmountable. Part of what I would get even more sad about was seeing my sexy wife and not being able to reach across the bed for closeness. I was so down, that even cuddling felt like I was asking for too much. And when she was sad, she tended to withdraw even more. So we needed to get those little blue periods under control before sex could return to its naturally happy state.
5. Mismatched libidinal drive.
In theory, we have sexual set points. We have frequency and quality levels that make us feel satisfied. And, I do believe that our sexual drives fluctuate over time. Sometimes a fall cold snap would bring my desires up a level as I imagined snuggling down under the covers and making love all afternoon in front of the fire. (Nice fantasy.) And, in the case of my marriage, we definitely went through long periods of sexual imbalance: where one partner (me) desired sex more frequently. ("Hey how about once a week? Or once a month? Or ever…?")
And while drive mismatches can cause problems, if the sex is healthy and happy there are a lot of ways a couple can stay in touch physically and sexually.
In my marriage the drop off of sexual activity was an indication that emotional tension was building up somewhere for my then-wife. When she got mad, tired, frustrated, conflicted, sex was off the table. And unfortunately, that could go on for weeks at a time. I sat in my dog house of loneliness, even if it was not about me or anything I had done that was causing her to feel overwhelmed and thus non-sexual. And as our marriage was drawing to a close, I think she consciously stopped sharing her body with me.
Conclusion.
Sex should be a happy act. If sex is a chore for either partner there is a problem. If you can't talk to each other about it, you might need some outside help.
Sincerely,
The Off Parent
@offparent
Note: I've left out sex as a reward or punishment as I think this aspect is beyond my comprehension.
reference: Sexual Intelligence: What We Really Want from Sex
 – Marty Klein
related posts:
image: men and women, kevin bowman, creative commons usage