A Little Sex Talk About Dating Divorced Moms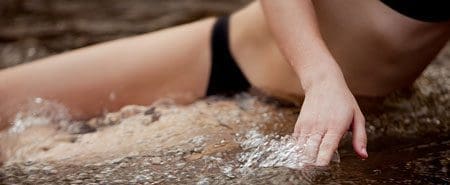 [This post was written as a response to a post on the Divorced Moms blog called Divorced Sex – Getting Back In the Game and for some reason my comment was never posted and my account seems to have been deleted… Hmmm. Is it something I said?]

Single Dad Seeking Divorced Moms.
We're adults now. Sex is serious. If it's not, and you run closer to Samantha from Sex in the City, the safety rules definitely apply.
Sex with an Ex. Um, I hope you're talking about ex-BFs and not the ex-husband. If you really want to get some confusing reverberations going in your mind and body, sleeping with your recently divorced partner would be just about the best/worst way to do it. But I'm gonna skip this one, for me, the ex-wife is off limits even for fantasy. There is no amount of … I don't really need to qualify this.
Online Dating: Is not really dating. It's only dating when you finally meet in-person. Everything else, all the lead-up is romantic BS, more like poetry than real-life. And I'm as guilty as anyone of fueling engagement before ever setting eyes on the actual person. Nobody can really live up to those expectations you created in your mind. Online dating is really for meeting in-person. The "online" part is filled with false projections, both intentional and accidental.
Sexting? Is that even a thing? Really? Flirting via text goes right up there with online dating. Same filters apply. Everything else is porn. And porn has its place. It's safe, quick, and easy. And one odd point stands out in your post, "how you'd feel if you were the spouse finding out about online indiscretions." I'm thinking this is mixed up. Because if you're divorced, you don't have a spouse. And if you're talking about sexting with a married man, you've got a whole additional layer of baggage that goes beyond the scope of your post. So let's say Sexting = BS, behave accordingly. Porn = Have Fun, but it doesn't really get us closer to sex, does it?
Casual Relationship Sex – Or "Third Date Sex." Well, I don't know about those milestones, but I do know the first time a woman wanted to spend the night at my house it was a bit a mind-warp. And it ended up being a three-month relationship. But I wasn't ready for the sleepover for a while. And as far as third-date and IN, I'm not a big fan. I like the idea, occasionally, but I think way too much spiritual and emotional stuff gets stirred up for me to have "casual" sex with someone I've met within the week. And sure, first date sex sounds about as appealing as getting drunk and explaining why you did it, as in NOT.
We're adults now. Sex is serious. If it's not, and you run closer to Samantha from Sex in the City, the safety rules definitely apply. But I'd suggest you deal with the hunger and drive towards sex first, and wait until you meet a man who has some potential as a partner before rushing into bed.
That's just me, of course, but I think we all need to be talking about sex more openly. It's still hard to talk about, so thank you for providing the dialogue.
Sincerely,
The Off Parent
@theoffparent
< back to On Dating Again index
related posts:
resources: