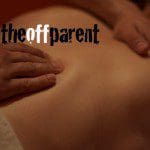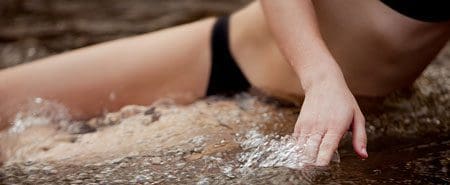 [This post was written as a response to a post on the Divorced Moms blog called Divorced Sex – Getting Back In the Game and for some reason my comment was never posted and my account seems to have been deleted… Hmmm. Is it something I said?]

Single Dad Seeking Divorced Moms.
We're adults now. Sex is serious. If it's not, and you run closer to Samantha from Sex in the City, the safety rules definitely apply.
Sex with an Ex. Um, I hope you're talking about ex-BFs and not the ex-husband. If you really want to get some confusing reverberations going in your mind and body, sleeping with your recently divorced partner would be just about the best/worst way to do it. But I'm gonna skip this one, for me, the ex-wife is off limits even for fantasy. There is no amount of … I don't really need to qualify this.
Online Dating: Is not really dating. It's only dating when you finally meet in-person. Everything else, all the lead-up is romantic BS, more like poetry than real-life. And I'm as guilty as anyone of fueling engagement before ever setting eyes on the actual person. Nobody can really live up to those expectations you created in your mind. Online dating is really for meeting in-person. The "online" part is filled with false projections, both intentional and accidental.
Sexting? Is that even a thing? Really? Flirting via text goes right up there with online dating. Same filters apply. Everything else is porn. And porn has its place. It's safe, quick, and easy. And one odd point stands out in your post, "how you'd feel if you were the spouse finding out about online indiscretions." I'm thinking this is mixed up. Because if you're divorced, you don't have a spouse. And if you're talking about sexting with a married man, you've got a whole additional layer of baggage that goes beyond the scope of your post. So let's say Sexting = BS, behave accordingly. Porn = Have Fun, but it doesn't really get us closer to sex, does it?
Casual Relationship Sex – Or "Third Date Sex." Well, I don't know about those milestones, but I do know the first time a woman wanted to spend the night at my house it was a bit a mind-warp. And it ended up being a three-month relationship. But I wasn't ready for the sleepover for a while. And as far as third-date and IN, I'm not a big fan. I like the idea, occasionally, but I think way too much spiritual and emotional stuff gets stirred up for me to have "casual" sex with someone I've met within the week. And sure, first date sex sounds about as appealing as getting drunk and explaining why you did it, as in NOT.
We're adults now. Sex is serious. If it's not, and you run closer to Samantha from Sex in the City, the safety rules definitely apply. But I'd suggest you deal with the hunger and drive towards sex first, and wait until you meet a man who has some potential as a partner before rushing into bed.
That's just me, of course, but I think we all need to be talking about sex more openly. It's still hard to talk about, so thank you for providing the dialogue.
Sincerely,
The Off Parent
@theoffparent
< back to On Dating Again index
related posts:
resources:
---

Adoration is a wonderful and powerful thing. The woman I am dating has been responsible for lifting me up with the sheer will and determination of her adoration.
But somehow the word "girlfriend" still feels weird in my mouth. Like "wife" did when I first got married. After a while you begin to like the sound of it. I'm not there yet.
Last night, at her house, she said, "You know next Wednesday it will be eight weeks."
"Huh?"
"Since we met."
So why am I so reticent? What is my hold up?
It's back to that adoration thing. It is absolutely frickin wonderful to be adored. And adored like I have never been before. Adored after a devastating divorce which left me nearly crippled. And on so many ways, this is enough.
But in one way, it is not enough. And I think I've got a handle on part of it.
The adoration from someone is a powerful healing force. BUT the complete circle is not made until you too are adoring back. It's like I'm half open. I'm grateful. I'm loving. But I'm not adoring.
She feels it. She pushes against it, even if it's like pushing on a sore spot. Because I can't say it's there if it isn't. I can't profess my undying love (like I did in my first two marriages) if I've still got my eye out for something that hits my chemistry love button as well.
But I don't have to make all those decisions now. I have to be honest. I have to not lie when she pines for my "l" word. And I don't have to make the decision to be with her till death or divorce do us part. We're still only 8 weeks into it.
Sincerely,
The Off Parent
< back to On Dating Again index
Resources:
---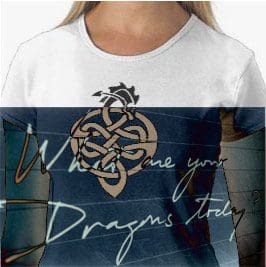 "There is no time to slay the dragon. The dragon is your friend." – Reshad Feild.
An amazing sequence of events over the last few days has triggered a new moment of self-awareness.
PART 1: I went on an OK Cupid first date with a woman on Monday evening. And after three hours of engaging conversation she gave me the, "I'll call you, okay?" She was fantastic. My first real online-dating HOME RUN. Not too amazingly beautiful or self-consumed: she was just self-aware enough, and funny, and already in my tribe/constellation of work. In other words, she fit on my MAP.
Dark hair. Fit. Very witty. Creative passion. Conversationally flexible and diverse. And strong, agressive, confident. In fact, she was so confident, at the end, she said something like, "So, I'm getting the idea that you'd like to go out again?" I agreed. "Okay, well let me catch my breath."
Uh oh.
PART 2: My own self-evaluation gave me only one answer. (Again, this is my projection, I have not heard a peep from the sweetheart behind OKC door number 1.)
I'm fat.
The only issue I could even imagine that would come between our connection on Monday night was my midriff. It's not easy to admit that. Or this. I don't think I would date me.
It's not that I'm looking for miss perfect body. In fact, when I have run across her in my past, she was so self-absorbed as to not have much time for anything else. And it's not that I'm afraid of a little softness. Actually there were times when the ex-y was way to gaunt, in my opinion. She was much more beautiful to me when she was less hard. So it's not that I'm looking for some IDEAL, playmate (puleeze) or porn star image of a woman. That's not it at all. But…
But, I'm sure I have tolerances in my taste. And there is some measure of fitness, or out-of-fitness, that simply turns off my "desire" gene off. And here's the kicker: looking at myself, I think I've fallen outside of my own desirable range of fitness. I wouldn't date me.
It's the ONLY thing I can put my finger on, about why this date with massive energy and touch points didn't end up with plans for a next gathering. There are some other possibilities. She did mention that simply turning on her OKC profile she got about 10 immediate propositions. Mine being one of those. So maybe she wants to check out the rest of the field before going on date number 2 with any of us, or me, more specifically.
But the lesson for me was: I am outside of my own tolerance for fitness. And that's something I've known for a while, but something that I did not have such a clear handle on. Which leads to the next awareness.
PART 3: I have been stepping up my fitness routine again. And part of that is walking. And one of my favorite walking locations is our local trail that curves around a small section of the Colorado River. It is amazingly inspirational to see all the people, all the different bodies and styles in motion. And I wonder about the runners. (I have been a runner before.) And their fitness levels. But of course there are runners of all shapes and sizes and levels of experience too.
What I've wondered about for a long time is what motivates runners to run. The high? Fitness? Aspirations towards the perfect body? And this time, the day after meeting my "match," I had an idea.
Maybe everyone on the trail was running AWAY from something. For me that would be: 1. getting fat(er); 2. aging and health; 3. heart fitness. OR perhaps they were running TOWARDS something instead: 1. an ideal body; 2. a competition they are preparing for; OR BINGO 3. someone they want to be with.
So I had been running away from things, but until I met my "match" not running towards anything. I've been too busy trying to reconstruct my stability, get my financial house in order (still a ways out on that one), and make progress on my creative projects. I have not really put much attention towards dating or finding that next relationship.
I had also not met anyone who inspired just that.
PART 4: The dragon I am wrestling with today is my own. I'm a bit sad that my first "match" is probably giving in to first impressions and moving on. If I have learned anything, when they say, "I'll call you," and they don't, there is no amount of persuasion or offering that will have an affect. If they say that, they are done. (Maybe I'm projecting. We'll see.)
But I am not sad about her. And I'm not really walking towards HER, but the idea of HER. I have already let her go.
It is the ME I am comfortable with that I am walking towards.
I made an observation in therapy yesterday as I was talking about this, "Maybe people in that class of fitness like to be with others of the same class. Today I'm just a bit out of the class I want to be with." I am happy with my fat self, and I am actually pretty happy over all. But I am looking to get back to the dating class where I am most likely to find a match.
I don't want the uber-fit yoga-runner babe. She thinks about little else. I want someone who's comfortable with whatever they are. And in order for them to be attracted to me (IMHO) I need to be in the same relative class, the same relative level of fitness.
Now that is something I can walk towards with a bit more vigor. Because walking away from the other stuff was okay, but it didn't have much charge to it. I can see my "match" now. Fully clothed, sitting at a table drinking coffee and smiling. She's funny. She's smart. She has many things in her own life sorted out.
And SHE DIGS EVERY SINGLE PART OF ME. And of course, when that happens, the response won't be, "I'll call you." In my movie it will be more like, "What are doing this weekend?"
That is the dragon I am dealing with today. And I'm happy to befriend him and see how we can both get what we want.
Sincerely,
The Off Parent
(The story continues: Met My Match: My Online Dating Near Miss Responds)
Reference: Steps to Freedom
 – Reshad Feild
< back to On Dating Again index
Resources:
---
---