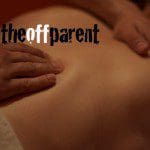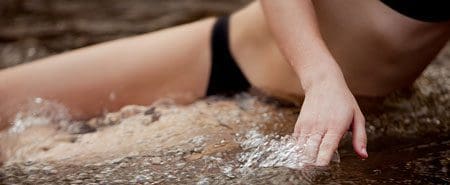 [This post was written as a response to a post on the Divorced Moms blog called Divorced Sex – Getting Back In the Game and for some reason my comment was never posted and my account seems to have been deleted… Hmmm. Is it something I said?]

Single Dad Seeking Divorced Moms.
We're adults now. Sex is serious. If it's not, and you run closer to Samantha from Sex in the City, the safety rules definitely apply.
Sex with an Ex. Um, I hope you're talking about ex-BFs and not the ex-husband. If you really want to get some confusing reverberations going in your mind and body, sleeping with your recently divorced partner would be just about the best/worst way to do it. But I'm gonna skip this one, for me, the ex-wife is off limits even for fantasy. There is no amount of … I don't really need to qualify this.
Online Dating: Is not really dating. It's only dating when you finally meet in-person. Everything else, all the lead-up is romantic BS, more like poetry than real-life. And I'm as guilty as anyone of fueling engagement before ever setting eyes on the actual person. Nobody can really live up to those expectations you created in your mind. Online dating is really for meeting in-person. The "online" part is filled with false projections, both intentional and accidental.
Sexting? Is that even a thing? Really? Flirting via text goes right up there with online dating. Same filters apply. Everything else is porn. And porn has its place. It's safe, quick, and easy. And one odd point stands out in your post, "how you'd feel if you were the spouse finding out about online indiscretions." I'm thinking this is mixed up. Because if you're divorced, you don't have a spouse. And if you're talking about sexting with a married man, you've got a whole additional layer of baggage that goes beyond the scope of your post. So let's say Sexting = BS, behave accordingly. Porn = Have Fun, but it doesn't really get us closer to sex, does it?
Casual Relationship Sex – Or "Third Date Sex." Well, I don't know about those milestones, but I do know the first time a woman wanted to spend the night at my house it was a bit a mind-warp. And it ended up being a three-month relationship. But I wasn't ready for the sleepover for a while. And as far as third-date and IN, I'm not a big fan. I like the idea, occasionally, but I think way too much spiritual and emotional stuff gets stirred up for me to have "casual" sex with someone I've met within the week. And sure, first date sex sounds about as appealing as getting drunk and explaining why you did it, as in NOT.
We're adults now. Sex is serious. If it's not, and you run closer to Samantha from Sex in the City, the safety rules definitely apply. But I'd suggest you deal with the hunger and drive towards sex first, and wait until you meet a man who has some potential as a partner before rushing into bed.
That's just me, of course, but I think we all need to be talking about sex more openly. It's still hard to talk about, so thank you for providing the dialogue.
Sincerely,
The Off Parent
@theoffparent
< back to On Dating Again index
related posts:
resources:
---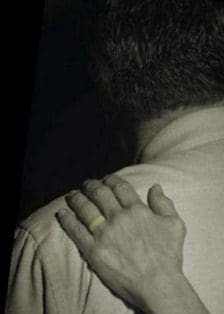 As things begin to pick up for me again, both emotionally and financially, I still get this twinge of anger from time to time about the woman who lost confidence in me. Often there is one person who does not want the divorce (the dumpee) and the person who initiates the divorce.
And the spark of pain, that I occasionally still have to acknowledge and let go of, is SHE decided long before I did that she was done. When she toyed with "maybe a separation would help me," she had already talked to a lawyer. I was still solid as a rock that we would get through this. We had been through so many trials of the spirit before, this was a chance to set some of our emotional connections right. That was my delusion.
It was November of last year, that I sent the last, "If I could change anything, or start over with someone…" email. She demurred. She was not interested. But what that letter did for me was release every last option in MY control. And when she passed, I was free to really explore dating.
She was looking to greener pastures. She was giving up on me. That still stings.
It didn't work out that my aggressive get-out-and-fk approach didn't really work for me. But I did let her go on another level when I saw myself actually having sex with another (a different) woman. Some core sexual thread was released back to me. I was still not sure that I wanted it back.  I am still attracted to most of her physical qualities, her smell, the way she dresses, her smile.
But she is not attracted to me any more. She moved on within weeks of the final divorce and began sleeping with a plumber who caught her eye. WOW, now that was bold, or way off, you'd have to ask her. But it was at that time that I was so happy we'd put the "six-month dating before introducing to the kids" rule in our parenting plan.
She didn't want to try separation. She was trying a way to ease me out of the relationship  She was looking to greener pastures. She was giving up on me. That still stings. All the money we now put into TWO homes have made the economics much more stressful.
So we move along. We grow. We challenge what we knew about relationship, what we think we know about physical and spiritual attraction.
That final stage of release continues to happen. And I find myself looping back into desire for "what was." It's not for her any more, but the idea and memory of the wonderful times we had. And the loss every single time I drop my kids off and won't see them for 5 days. OUCH! That I never wanted.
Today, I can say my dreams of reconciliation are more about getting my kids back. She's not available to me. She's been with her BF for almost a year. He's met the kids. And even if she asked tomorrow, admitted her mistake, I know that I would say "No." She was emotionally distant the entire relationship  She didn't know how to connect with deep feelings. It was never safe for her to do so with her mom and dad.
So we move along. We grow. We challenge what we knew about relationship, what we think we know about physical and spiritual attraction. And now we move in different directions. And that too is good.
Sincerely,
The Off Parent
< back to The Hard Stuff pages
related posts:
resources:
---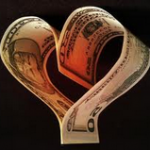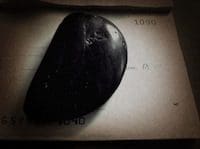 It wasn't too long ago, six months I guess, that I was feeling a moment of pause, reflection, and doubt. During a kid drop off moment, I had the idea, "If I'm going to start completely over with someone, I'd rather start completely over with my ex." Not to remarry, or move back into my old house (we'd certainly gone too far for that) but to actively date for a bit. She was still the one person I wanted to chat with more than anyone. And it wasn't about sex, although at that moment I had not been with anyone else.
I wrote her an open email about where I was standing. Professed my continued love for her, and proposed we discuss, imagine, see-if something like "dating" would appeal to her as well. I was pretty sure at that point that her "other lovers" totaled about 2, but only one had been confirmed.
But it wasn't from a place of weakness or sorrow. Actually, it was a place of great strength. I was thinking, "I'm big enough to tell her this." And a funny thing happened when I sent the email. I was actually able to let go of any expectations of what the result would be. In fact, in many ways, I was releasing her with one final ask, "Are you sure this is what you want. Because it is STILL NOT WHAT I WANT."
The silence was deafening. About 36 hours later she responded with, "I'm very touched by your offer." And some more blah blah blah. It was a resounding NO.
But even before she responded I was feeling a huge lift. In a way that I had not felt since she asked for the divorce, I was feeling free of her. I clarified after her ho-hum response. I was not looking to move back in, or really change the current living or even kid schedule, I was merely imagining that we might want to spend some time getting to know each other again before we truly moved on.
It was clear from her lack of follow-up that I was the one still wanting to get to know her. Her last missive on the subject alluded to how I was a "very desirable man" and … blah blah blah… She was not interested.
A few weeks later we made plans to do the kid's Christmas presents together in my house. She would come to my house since I had the first half of the holiday in our schedule. I could not have done this had I not had this release.
At the end of the 2nd message, I put something in there about going out on the open dating market for the first time. (I don't know why I needed to put that in.) And sure enough within a few weeks, I was aligned with my dog-loving ice breaker.
Today, many months later, she has let me know she has been seeing her new lover since Dec. At least that gives me the idea that she was really in a place to consider my re-connect offer. Who knows.
And as she has now discovered this blog (Thanks to Google+ and Google's advertising efforts) I now have even less to talk about. I don't disdain her. Far from it. But there is a completion to my process with her. I don't really want to see her when I drop off the kids. I don't like her renewed fantastic shoe fetish, nor her recut short blonde hairdo. I'd rather not… Not even imagine.
And a helpful concept from the divorce recovery class comes to mind often in our "drop off" encounters.
"Think of your ex as a convenience store clerk. You are there to conduct business and leave. You don't need to exchange pleasantries or ask how things are going."
In fact, I'm best not knowing any of the details of her life.
So six months ago, I negotiated our final close of business. And now we are free to date, love, enjoy. And, as she has been in this entire process, she's still just a few steps ahead of me.
Sincerely,
The Off Parent
< back to The Hard Stuff pages
related posts:
image: I found this black half-heart stone on my walk today, it's on top of the check I am writing to my ex for child support this month.
resources:
---