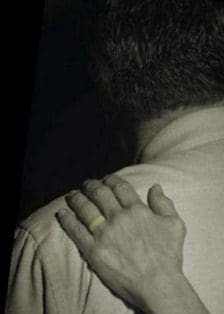 As things begin to pick up for me again, both emotionally and financially, I still get this twinge of anger from time to time about the woman who lost confidence in me. Often there is one person who does not want the divorce (the dumpee) and the person who initiates the divorce.
And the spark of pain, that I occasionally still have to acknowledge and let go of, is SHE decided long before I did that she was done. When she toyed with "maybe a separation would help me," she had already talked to a lawyer. I was still solid as a rock that we would get through this. We had been through so many trials of the spirit before, this was a chance to set some of our emotional connections right. That was my delusion.
It was November of last year, that I sent the last, "If I could change anything, or start over with someone…" email. She demurred. She was not interested. But what that letter did for me was release every last option in MY control. And when she passed, I was free to really explore dating.
She was looking to greener pastures. She was giving up on me. That still stings.
It didn't work out that my aggressive get-out-and-fk approach didn't really work for me. But I did let her go on another level when I saw myself actually having sex with another (a different) woman. Some core sexual thread was released back to me. I was still not sure that I wanted it back.  I am still attracted to most of her physical qualities, her smell, the way she dresses, her smile.
But she is not attracted to me any more. She moved on within weeks of the final divorce and began sleeping with a plumber who caught her eye. WOW, now that was bold, or way off, you'd have to ask her. But it was at that time that I was so happy we'd put the "six-month dating before introducing to the kids" rule in our parenting plan.
She didn't want to try separation. She was trying a way to ease me out of the relationship  She was looking to greener pastures. She was giving up on me. That still stings. All the money we now put into TWO homes have made the economics much more stressful.
So we move along. We grow. We challenge what we knew about relationship, what we think we know about physical and spiritual attraction.
That final stage of release continues to happen. And I find myself looping back into desire for "what was." It's not for her any more, but the idea and memory of the wonderful times we had. And the loss every single time I drop my kids off and won't see them for 5 days. OUCH! That I never wanted.
Today, I can say my dreams of reconciliation are more about getting my kids back. She's not available to me. She's been with her BF for almost a year. He's met the kids. And even if she asked tomorrow, admitted her mistake, I know that I would say "No." She was emotionally distant the entire relationship  She didn't know how to connect with deep feelings. It was never safe for her to do so with her mom and dad.
So we move along. We grow. We challenge what we knew about relationship, what we think we know about physical and spiritual attraction. And now we move in different directions. And that too is good.
Sincerely,
The Off Parent
< back to The Hard Stuff pages
related posts:
resources:
---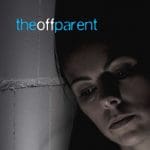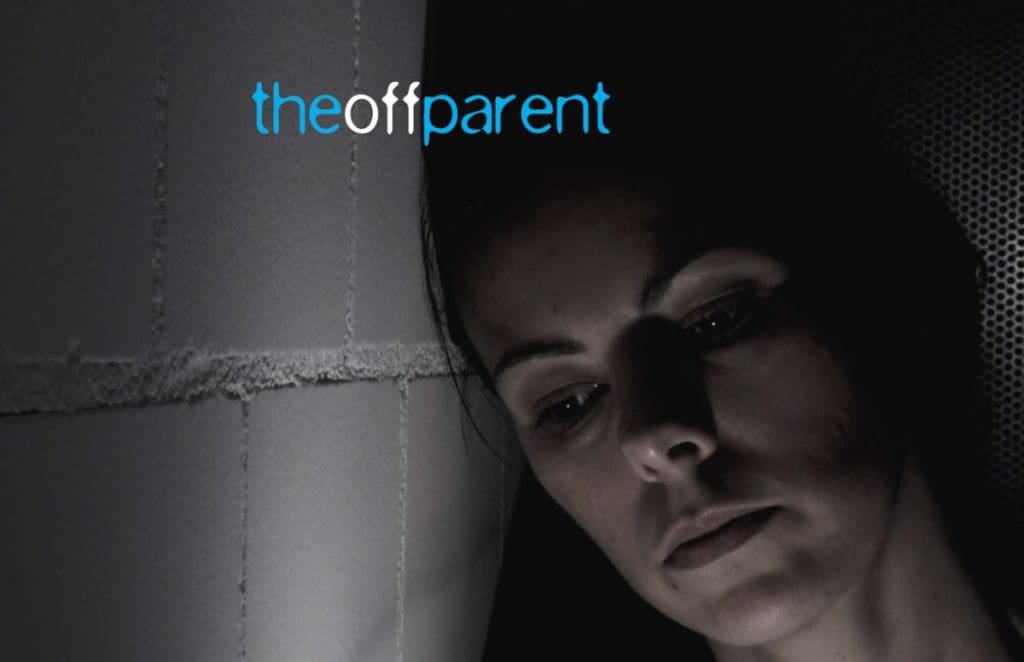 See if you can feel the irony of this. I am picking up my kids after school at my former house. And the dogs have gotten into the trash in the kitchen. So what do I do, clean it up? Make it a little more messy? Ignore it, not my problem.
Well, she is nice enough to let me use the house as a pick-up zone. It's good for the kids. So I do a partial pickup. Coffee grounds and trash off the kitchen floor. Sweep, but not mop.
So we're waiting 20 minutes for me to take my daughter to Brownies. Cause my ex had a business trip and it IS my day. We hustle up to the playground and there is no one in sight. We drive over to the park and it is completely empty. Turns out they are inside at the playground in the MUD office. We figure this out about 20 minutes into the meeting.
The plan was for my son and I do to a quick grocery run while they were doing girl scouts. Problem was, by the time we got her to the right room, there were only 30 minutes before the meeting would be out. So we couldn't even get there and back in 30 minutes. So my son and I were left to our own devices. He drew and I fuddled with my Blackberry and wished it had a real browser. And tuned in to all the beautiful women coming to the playground with new offspring. Oh yeah.
So at the same park where I was a Den Leader with my son in Cub Scouts, I was now simply waiting in the park on a beautiful day, looking at beautiful women, and grooving on the pictures my son was drawing.
I guess we could have gone back to the house. It's HER house now, but it will always be the house. Much of me is still inside.
And I give thanks that my ex is not bitter and angry or she'd have my shit in a storage unit. As it is, I am still looking for a place to live and all of my furniture and most of my clothes still in her house. She's been boxing and moving some stuff. But lot's of me still remains. Almost trapped, in her house, until I can find my house.
Sincerely,
The Off Parent

< back to The Hard Stuff pages
Resources:
---