Easier To Be Quiet: But Harder When Your Unspoken Desires Are Crushed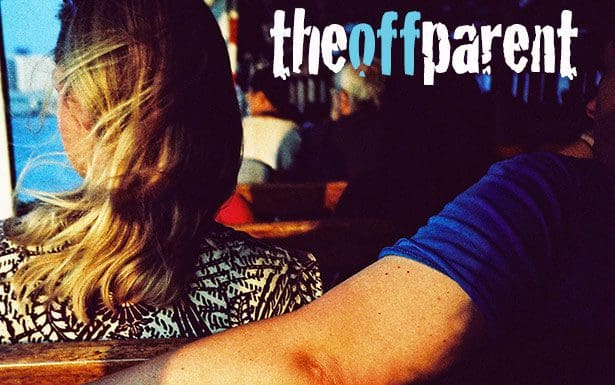 I know it would be easier for everyone if I would just shut up about my divorce. We've rehashed all the problems, all my perceived injustices, all the ways I've been wronged. I know I keep telling the same story, over and over. I know, I hear you.
And I won't shut up. Sorry.
In my marriage, I learned to cope. I learned to nurture myself in the absence of love. I self-regulated and made do with less and less affection. But the education, the pattern that I learned about what love looked like didn't begin with my ex. Nope, I learned how to be disinterested and disconnected from my parents, just as you probably did. I mean, they were the only examples we had. And boy did I learn how not to do a marriage. But of course, my images and imaginings were done by the time I was 8. It was all over by then, for my mom and dad. And everything else I thought I knew, I made up.
We are not ready for the changes of marriage. And we are certainly in no way prepared for parenting. It changes everything.
In my marriage, the changes were too much. We lost touch with one another and learned to be quiet even when we should be shouting at the top of our lungs, "This is hurting me."
Anger was a form of control in my family of origin. My father would rule his house with rage and yelling. And we would hide, tremble, and obey. But this is no way to behave. But what it did to our range of acceptable emotions, was to limit our own access to anger. What it did for me was teach me to be agreeable, at all cost. To even lie if it meant I could avoid a fight.
But in a healthy relationship, we need to fight. We need to have access to our full range of emotion. And when I started getting angry about what wasn't working, I learned that it was okay. Of course, my ex would've loved me to stay in the submissive mode, I started to draw boundaries for the first time in my marriage. I started expressing what wasn't working. I started to express my anger at being ignored emotionally and physically. And I demanded a change.
Of course, the change I was hoping for would've come in the form of realigning our marriage, and what I got was an exit request. But I was no longer willing to just be quiet.
So sure, I could shut up about the divorce, the depression, and the anger. And it would be a whole lot easier on all of us. But the beautiful thing about anger, that I did not know until I had unleashed some of it… Anger is healing and powerful.
Anger does not have to be abusive or rageful. Anger can be a consistent request for love and affection. Anger can be a demand for the other partner in a relationship to wake up and relearn how to express joy. Anger gave me back my balls, so I could express what I really needed in my marriage.
Try as I might, I was not able to call my ex back into love with me. Perhaps things had gone to far by the time I started fighting for my rights as a lover and husband. Perhaps my attempts to ravage my beautiful wife were no longer welcome. But I did not give up. I did not back down. I was no longer willing to masturbate alone all the time and wonder why she never had a sexual impulse. There I said it. I wanted to have sex and for some reason, she didn't.
And it wasn't the typical dude grabbing at his woman daily for gratification. It was not rutting sex I was after. I genuinely needed to feel skin-on-skin contact. I needed to affirm my warmth and closeness with my lover. I needed to be a lover and to reignite the lover in her.
I lost that negotiation. And ultimately I lost my marriage and the full-access to my kids. Bummer. But I was not willing to just be quiet and bear the coldness and aloneness that my marriage had become. And while she ultimately was the person who asked for a divorce, I was the one who had finally begun speaking up. And even in the face of her divorce request, I was certain I was fighting for my marriage. I wasn't. I was fighting for what I wanted my marriage to return to, or what I'd hoped my marriage would become.
It's not easier to be quiet, actually. It's devastating not to speak your truth and be embraced. It's debilitating to ask again and again for affection and be given all number of reasons that it's not the right moment, or that I didn't ask in the right way. I was starving to death while lying next to the one person who could nourish me.
Well, fortunately, I learned my lesson. And I am still embracing my ability to ask for what I need, to seek truth and connectedness, and to find another person who expresses themselves easily through physical affection. It's simple when you both crave the same Love Language. It's a stretch and a negotiation if you don't. But it's never easier, in the long run, to be quiet.
Sincerely,
John McElhenney – life coach austin texas
Facebook  | Instagram | Pinterest |  @theoffparent
As a certified life coach, I've been helping men and women find fulfilling relationships. If you'd like to chat for 30-minutes about your dating/relationship challenges, I always give the first 30-session away for free. LEARN ABOUT COACHING WITH JOHN. There are no obligations to continue. But I get excited every time I talk to someone new. I can offer new perspectives and experiences from my post-divorce dating journey. Most of all, I can offer hope.
< back to The Hard Stuff index
related posts:
Resources:
image: lovers, alice313, creative commons usage
+++ for a moment of comic relief