Of Course You're Not Happy With Me, We're Divorced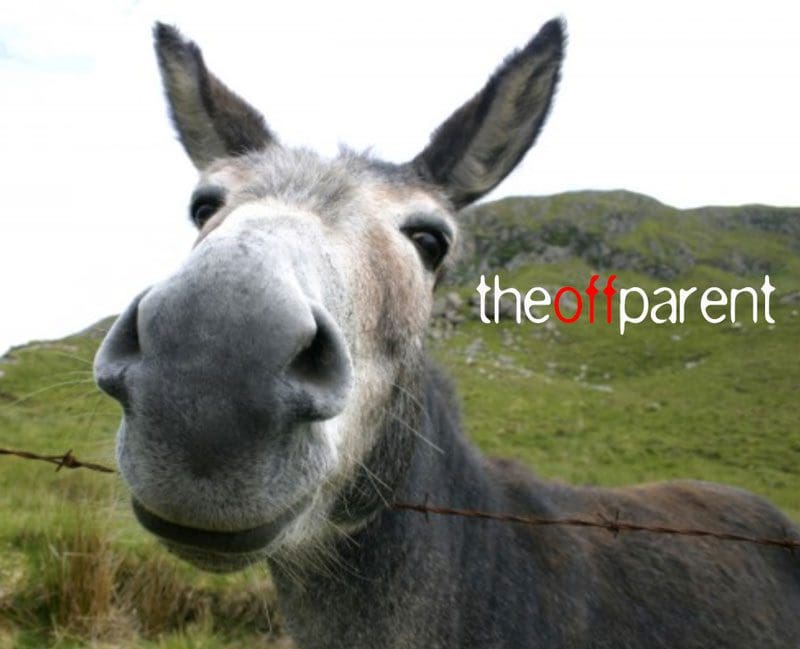 And I want to do better, and I want to not enjoy just a smidgen of her troubles… But she can still make me madder than anyone else on the planet. And that's understandable, she's my ex. Legends about the evil ex abound. There are even Twitter hashtags devoted to the cult of the ex. Of course, she's not that bad. (On Twitter see #thatswhyyourmyex)
In fact, in this fourth year since our divorce, I am working to release her from the evil ex moniker. But a little healthy anger can sometimes help if we know how to use it appropriately or dispose of it. Keeping your anger inside is a known stress booster, it shortens your life and lengthens your belt size.
I've been framing up something I'm calling The Divorce Recovery Roadmap, and anger plays a very critical role in this growth through and ultimately freedom from anger at your ex. I believe anger is part of the engine that got me out of my depression. When my world was shattered, even if I was complicit in the dismantling, it wasn't until I found my anger, and began to voice it, that I started to recover my authentic self.
I've talked a lot about the self-awareness part of my recovery. And I will state it again as clearly as I can. Divorce has been the most devastating event in my life. And it has transformed me, sometimes by fire, sometimes by tears, back into the happy and creative individual I was before the divorce, maybe even before the marriage.
When I started this blog, even as I was still living under the same roof with my ex-y, I tapped into the vicious anger that was brewing inside. "What? You're fucking giving up on me?" I wanted to rage. But I wrote it instead of yelling it. And it wasn't all pretty. In fact, some of it was hurtful and spiteful. As if I wanted to say, "If you're taking me down, I'm taking everyone down with me."
But the fight wasn't with my ex at that point. The fight of your life, the recovery from the wounds of divorce, is with yourself.
In that summer of discontent, when I had lost everything and was living with my sister, basically homeless, I raged. I wrote the FUCK YOU that I couldn't say. I got a few pats on the back for the blog and pressed on, and eventually found my voice, with The Off Parent.
Then she found out about the blog and called me on the phone.

"I found The Off Parent." she said.
"Okay."
"And I want you to take it down. It makes it too hard to trust you. And we're trying to raise these two kids together, and it's just too hurtful."
At that moment, I was so distraught at my situation, and my self-pity (we'll get back to that in a minute) that I simply said, "Okay, I'll take it down, now." And I mothballed the blog.
What was not apparent to me at over the next month of so, was how quickly my unvented anger became anger pointed inward. That's one definition of depression: anger pointed at yourself. And I just about rowed that boat over the waterfall of darkness. I didn't get suicidal until the following summer, but I lost touch with my anger at her. Healthy anger. Anger that needed an outlet.
I crumbled. And maybe that's when I hit what alcoholics refer to as rock bottom. Because I started feeling really sorry for myself. I started placing the failure and blame on myself, on the things I did or didn't do. When, in fact, I made numerous pleas with my ex to stop and reconsider her request for a divorce. I wanted reconciliation, I wanted change. But I didn't want a divorce.
I had been exposed to the 12-Steps of Alcoholics Anonymous a long time ago, when I started attending ACOA (Adult Children of Alcoholics) meetings, back when that movement was emerging. And some of the principles I learned, still guide me. But in my despair, I grabbed onto two AA principles that lifted me back from the dead, even without this blog.
The first principle was Self Pity. It is one of the core shames we learn when we are raised in broken or breaking homes. As we uncover just how horrible things have been, we begin feeling sorry for ourselves and our plight. (This is magnified 100-fold for folks battling alcohol addiction, so I don't mean to make light of it.) In my case, as I was in my sister's house, basically breaking down mentally, was this sorrow at what had become of my beautiful life. My regrets and should've-dones became like a mean Greek chorus shouting me down as I tried to find my footing as a single late-forties man. Man In Divorce, it's a thing.
I started reading some recovering alcoholics notes on the web. I attended a few AA and Alon meetings to remember how miserable I was, and how far from those darknesses I still was. And the idea of getting over my self-pity, my wallowing in my own stew of misery, was a good one. I wanted to comply, to shake it off, and to grow up and grow a pair, but it wasn't that easy. Those AA slogans are great when you finally believe in them. Initially, they come across as unhelpful platitudes. Still I grabbed on to the life ring of Self Pity and waited for someone to pull me back to safety.
Of course, that's not really what happens either. Not in real life, anyway. So I slogged on. Read some AA material and tried to apply the maxims to my life. Live and let God. Giving up my pain and process to my Higher Power and all that. But it wasn't until I hit the next gem of wisdom that I finally got moving.
I was reading a blog about recovery and the phrase that struck a nerve with me was "Take Massive Action." The idea is, in recovery from addiction it is not enough to go to meetings, say the sayings, read the literature, you could not dabble in your recovery process if you were serious about getting well. In order to flip your life back to ON you needed to commit to Massive Action. You had to commit to doing EVERYTHING all at once to get well. And leave no little pockets of doubt that you could fall back on later.
I needed to build and agree to my own Massive Plan of Attack. Here's what I did.
I enrolled in an Aikido class that was a few miles from my sister's house and I agreed to go to class 3 or more times weekly.
I enrolled in a divorce recovery class that started in two weeks, based on the book When Your Relationship Ends.
And two weeks later I was already feeling the changes as I attended the first night of the divorce recovery class. And when I started hearing this masterful gentleman talk about the divorce recovery process I knew I had hit a vein of gold. Here were 20-or-so men and women in various stages of divorce and willing to admit that things sucked and we needed help.
And that first week after the class we were required to call at least two other classmates and check-in on the phone. I remember really hitting it off with the first person I called. And as we chatted she let me know she was a recovering alcoholic. She became one of my champions in my Massive Action campaign.
I called her a few days after our first phone call and said, "I don't want to go, and you don't need to call me back, because I'm going to my Aikido class right now. I'm not happy about it, but I wanted to let you know I was going. Fuck."
(People in that class liked to cuss a lot. And fuck seemed to be one of the best words in use. Maybe because none of us were fucking.)
And so my massive action plan began to take shape and I began reshaping my relationship to the divorce. More importantly, I began reshaping the relationship to myself.
About seven weeks into the class comes Anger Night. Essentially you go through a process of expressing all the "fuck yous" you need to by writing a letter. A letter you never send, of course. And then you share your letter with some of these other people in your class.
I was sad and overweight when I started my massive action plan. And by Anger Night I was at least in motion, but I was still pretty depressed. But the night after the class, when we were given the assignment, to write the real letter, I came uncorked.
That night, in the process of writing out all my fuck yous and complaints to my ex-wife, I reconnected with the healthy part of the anger. The part that I had been stuffing and hurting myself with. The fury, once unleashed, became unmanageable. And I wrote from about midnight to about three in the morning. But I was transformed.
When I accessed my anger that night, it was like a switch had been thrown on inside and the power to my healthy system was restored. The transformation was notable. And four weeks later, when the good doctor was looking for facilitators for his next session, he invited me to be one of the shepherds. What an honor and validation for the work I had done.
By the end of the class, I was on a roll. I was negotiating a new job, I was still hitting the mat in Aikido several times a week, and I was beginning to feel like "life" was possible again. I've never looked back at that letter. It's still here, on this computer, somewhere. But I don't need to read it. The very real, very visceral, and transformative power of that night of anger, brought me back to life.
Sincerely,
The Off Parent
< back to The Hard Stuff pages
Related Posts:
Resources:
image: Santorini's Donkey sequence via creative commons license