---
---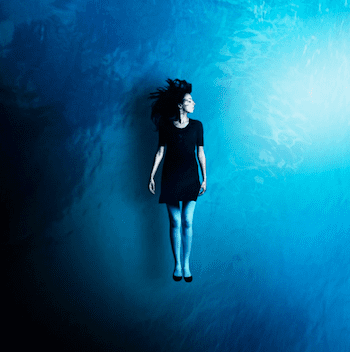 And just like that: I've hit the opening of summer, alone.
All that potential stored up, and a little head cold that took me out of a potential date with the last remaining "woman with potential." Oh well. Let's re-assess.
1. OKCupid is dead. Once you go through and HIDE all the "no fkin way" matches there are about 8 women that are interesting. The one responder was fun, (SEE First Date Closure) but pursuit would've been an act of interest not inspiration. I don't want interest. I don't want kinda. I want fireworks.
2. Women with Potential. The overthinker has been removed. And the remaining woman, while AMAZING, is a slow mover. I'm taking the persistent but distant approach. She's not been in a close relationship for many years. So moving anything along down that path with me will require time and patience. I'm fine with that. BUT… I'm back in farming mode. (Meaning, trolling OKCupid and generally opening up the universal box of wishes again.)
3. Self-Improvement. Probably the most important part of finding my next match is continuing to grow and build my own momentum. Over the last few weeks, stress and general business has led to less than stellar health routines. Less frequent walks, eating out a bit more than I would choose to, a Spring cold have all left me with a tad bit less energy and zip than I would like. On the creative side, however, I'm moving forward with some of my aspirational music plans and starting collaboration with a drummer to consider putting my live band back out in the clubs, locally.
4. Refining my roll. Cultivating my creative energy is critical to calling in the goddess of my dreams. If I'm not in full-bloom how will I attract a blooming beauty myself?
In this pause, I am returning to center. I don't think I will pursue miss maybe from OKC. I'm going to stay home tonight rather than push so hard with "woman with potential." There's a relief at having a stay-at-home night. I'd prefer it to be WITH someone, but that's still not in the plan.
I am tired. I'm going to leave the frogs in the swamp and not work so hard on finding her. I'm going to work harder on being the frog prince she might be looking for and taking care of my spiritual and creative needs so that I radiate with my passion.
It's gonna be a hot Summer. And this is a marathon not a sprint. There's no real hurry. And wouldn't I really rather be with the NEXT ONE, rather than just SOME ONE?
At this moment, I feel the joy of being in a centered and emotionally content place.
< back to On Dating Again index
Resources:
+++
Concrete Bed – Nada Surf
"to find someone to love, you gotta be someone you love"
---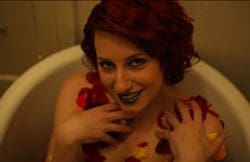 I am guessing this is going to sound cliché. But clichés are there because they are based on repeatedly being shown as truths. What do you think about this statement?
After the heat wore off. After the kids were born. After the work of keeping up a house and mortgage payment became real. Sex became more and more infrequent.
We went through some interesting therapy sessions and ideas about how to reconnect sexually.
I wasn't asking the right way
I was asking too much
I always asked at the wrong time
There was always something that needed to be done, before we could have sex
I didn't help around the house enough
I needed to try seducing rather than asking, touch rather than request
Ultimately, once the sexual shift had happened there was only one period of relief.
I had just gotten a vasectomy. (A good sign, anyway, that we were doing it at all, so we would even want to keep having sex. It was kind of a right of passage from fathering to fucking.
She was already contemplating her departure, and those thoughts were crowding out the passion and love for me.
And the weeks following the surgery, after the swelling and pain had gone away, we had a sexual renaissance. You see, when you have a vaz there is a period afterwards where you are required to have 30 ejaculations before you can get tested for viable sperm. And if it's all clear after that, you can begin nekkid sex without risk.
The ex-y even admitted to having an achievement complex, and we joked about her wanting the 30 gold stars in 45 days. And sure enough, the wind would blow and she was into getting me off. Perhaps it relieved the pressure on her to participate if it was about my orgasm and not making love.
We did it in the shower. She did me orally, manually, and seemingly with ease and enjoyment. Later we would look back on these weeks as "when it was good again." At least, that's what I remember saying about it. I certainly see it as the last hurrah of our marriage.
And then the goal was achieved. I was certified sperm free. And the sexual fire fizzled and went out. Almost as if a switch had been thrown. I couldn't ask right, or provide enough house support (me or a maid) or money in the bank. There was ALWAYS something preventing us from doing it. I wanted to figure out how to have another vasectomy, or something. But nothing I tried worked.
Then, right at the end, when I had my moment of truth, I asked her. Well, it came out kind of sideways. I had bought a book "Your Sex-Starved Marriage" and she found it under the bed. It was as if she had found porn or something. She was angry. Of course I was accusing her of being the problem, that's why I got the book. But she had plenty of ammo as to why it wasn't all her.
She blamed it on stress, overwork, chores, things. But in reality she was no longer IN the marriage with me. She was already contemplating her departure, and those thoughts were crowding out the passion and love for me. Rather than demand closeness and touch, I withdrew into my own self-care miasma. But I sublimated my anger and desire. I compromised and let her slip further away from me. She was too far gone. And when I was finally angry it was a bit too late.
How does that phrase go? "You cannot prepare for love and war at the same time."
Sincerely,
The Off Parent
@theoffparent
related posts:
resources:
image: creative commons usage: nude and captured
---