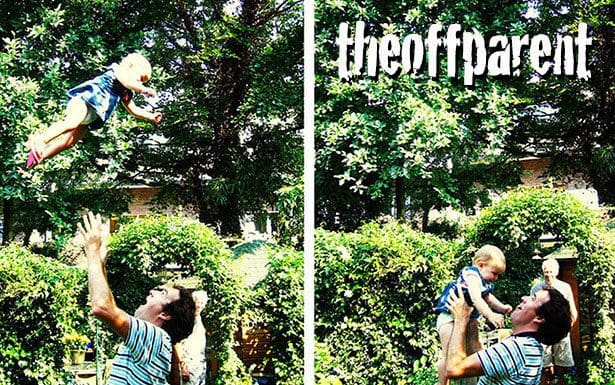 Step 4 of AA: Made a searching and fearless moral inventory of ourselves.
Today is a day of reflection. I am examining what I'm doing here on The Off Parent. Assessing the damage and progress of my self-observation, self-obsession, self-centered divorce blog. Let's see if we can get to the heart of the matter.
Strive to cut deep into the pain and healing of divorce recovery.
Express anger and hurt without blaming the other person.
Eliminate cynicism.
Always go for the truth, my truth, the painful truth.
Protect the innocent through anonymity and discretion.
Write for my own personal journey and healing, if there is a reader that's fine, but I am not writing for anyone but myself.
Lift my psychology out of the hurt and sadness of depression and towards the healing and recovery for all the members of my family.
Do no harm.
Take on no more shame.
Leave this discussion behind in favor of the next love and romance in my life.
Those are my goals. I'm not sure if I hit the mark with 100% of what is left here, but that was (is) my intention. I have progressed from a confused and angry soon-to-be-ex-husband to a hopeful and romantic single father. That's the ultimate goal, and for that I give thanks.
Writing is therapy.
I hope you find love along your journey through whatever challenges you are facing. We can live through this shit together. And I will continue to light the way along my path so that you might learn from my trespasses and mistakes.
For me, when I write down an experience, I begin to understand it in new ways. I find common threads with other experiences in my life. I hear echoes of past hurts. I recognise the hopeful little boy who survived a crappy divorce and has now grown into a divorce and family of my own. And here on these pages, sometimes, I process the hard stuff, I leave behind puddles of blood and anger that I no longer need. I am discarding these stories as fast as I can write them. Discharging the energy they might still hold on my emotional life, by putting down the bones of truth, as I remember it.
I am not writing for you.
I am glad you are here. I have gotten a lot of support and love through the four years that I have been writing this blog. I have been amazed by some of the comments, troubled by some of the misunderstandings, and encouraged to keep digging for gold. Digging for the heart of joy that is still inside that needs encouragement to hope and dream of loving again.
And I have found the language for that love again. I am writing aspirational love poems. There are still a few divorce poems, but for the most part, this blog has transformed from angry/divorce/rant to relationship/love/discovery. Sure, there will always be flares of anger and sadness when managing the ongoing life of a single parent, but there are also great wins and joys that I am determined to celebrate here, right along side the struggle.
Next Steps
As I continue to change and challenge myself in the coming years, I hope this blog will continue to evolve with me. As I do find that next relationship, I hope that I can write with care and tenderness as "we" this woman and I, journey down the next road of our lives together. Or maybe that will be a different blog. I don't know. And I'm not trying to get too far ahead of myself, here, or in my relationships.
As I grow and parent this blog will still be the rally point for my emotional triumphs and struggles. And as I struggle with depression, or employment difficulties, I will also try to pull back the armor and release the dragons that still loom ahead for me.
In all cases, I thank you for coming along for the journey thus far. I encourage you to start with the INDEX and read chronologically from the beginning. Or jump to any subject or thread that interests you at this time in your life. And if you have a comment, I value the feedback of my readers more than you can imagine. So tell me.
I hope you find love along your journey through whatever challenges you are facing. We can live through this shit together. And I will continue to light the way along my path so that you might learn from my trespasses and mistakes.
Final note: Why why why write about this painful stuff? My kids were 5 and 7 when my then-wife decided for all of us that she was done with this marriage and wanted to move on to some other configuration. We're still reeling from the fallout. Not all of it has been bad, but all of it has been transformative. I give thanks that she had the courage to step into the unknown and make the choice she thought was right for her and thus for all of us. Whatever the motivation or past, we are now a family in divorce. We have commitments and connections that will never cease between all of us. And in my attempts to heal myself I hope to continue to be a positive influence in my kids and ex's lives. We're in this together. Let's evolve to a higher discussion.
Sincerely,
The Off Parent
@theoffparent
related posts:
references: The 12-Steps of AA – wikipedia
image: practice, fabio bruna, creative commons usage
---
---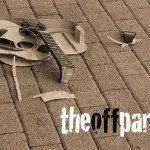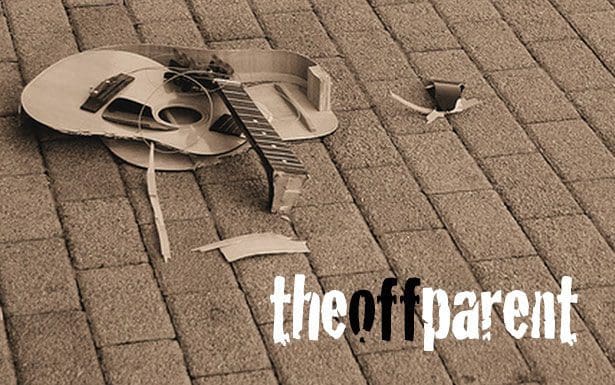 I'm happy.
My posts/poems about desire are really about hoping and striving towards "what's next."
I had a  friend ping me on Facebook yesterday after reading one of my poems. She said, "They make me so sad for you." I was surprised. But I can understand how things might come off that way, especially if you are entering The Off Parent from one of the more emotional posts. But I want to be clear, this is a process, and this blog is large enough to contain the anger, the depression, the joy, the thrill of new relationships, and the frustration at dealing with a woman who no longer thinks I'm hot shit. (That's okay, it's mutual.) Overall, the picture I am hoping to paint… WAIT. That's not the idea. I'm not trying to put a bow around the process of divorce. Let's try again.
I would not want Divorce for ANYONE. That said, my divorce, has become one of the defining and re-defining moments of my life. I would not say I wanted the divorce, or that it was MY idea… BUT… I was starting to stand up for a situation that had become unbearable for me.
The points of leverage changed dramatically when she let me know, in therapy, that she HAD consulted an attorney.
The difference between my ex-wife's perspective and mine was minor. Critical, but minor. In the large scheme of things, I was also demanding a change.
MY PERSPECTIVE: this demand was the only way I had to effect change from within my marriage. I was arguing and demanding answers to some dark questions from the perspective that I WANTED THE MARRIAGE TO CONTINUE.
HER PERSPECTIVE: (somewhat paraphrased, but we went over it a number of times in therapy, so I'm not putting words into her mouth) she was unhappy with the marriage and saw no signs of things changing or getting better, thus it was better for her to move to something different.
The points of leverage changed dramatically when she let me know, in therapy, that she HAD consulted an attorney. I was crushed and panicked, but unsurprised. The anger she had been demonstrating in action and words over the previous 12 months had all but wrecked my positive outlook. And this admission, only revealed by my direct ask, "Have you already been to see a lawyer?" When she said yes, I just about hit the eject button right there. I did the sober thing, and expressed my dismay in a rational manner and left the session feeling absolutely lost about what to do next.
In the process of the next few days, primarily via email, I ranted and demanded she make a decision. She demurred and deflected for a couple of days. But in the end I was asked to leave the house and give her some space, so relief from the stress and tension she and the kids were experiencing. Um, what?
In the end, I refused. It was March. My line, "The process of divorce takes time. There is no hurry. And I'm not going to throw my kid's lives into this hell before the school year is up. We've been living as roommates for a year, we can do it for another two months. We can split sleeping on the couch."
Somewhere in the back of my mind, in my rapidly crashing heart, I was certain she would see the error of her ways and come back. I knew, however, in my rational mind, that this was not going to happen.
Today, three years later, I am happy. Alone. But happy. And I won't pass judgement on her and the boyfriend who has given her strength and steadiness.
A few sessions before the hammer fell the therapist had asked a pivotal question, "How do you feel about the marriage and this process at this point."
I went first. "Hopeful."
Her word, and I knew more than I wanted to admit actually how hopeless I was feeling, was "Cynical."
Fuck.
I think that was the beginning of my revelation into the darkness that now separated the two of us. It was different for each of us. But the pain, sadness, and anger was just a potent for each of us. I like to think I was on the optimist-side of the whole deal, but I was pretty disheartened.
All that said… as water under the bridge…
Today, three years later, I am happy. Alone. But happy. And I won't pass judgement on her and the boyfriend who has given her strength and steadiness. My daughter likes him. That's enough for me.
As I cursed, raged, pleaded, and cried at my wife trying to get her to come back to the marriage, I was also certain that I could not do it alone. Two people have to be IN for a marriage to work. So she exited before me. Probably, maybe, that whole year of blinding anger, was really her way of trying to help ME exit. But I'm projecting now.
When the agreement was made to divorce I also demanded the right to stay in the house until the kids were out of school. A shitty-hard decision, but I did not want to reenact the gross and bitter divorce struggle of my parents. And it was my argument, even against the therapist, that remaining in the house while the kids finished their 1st and 4th grade years at elementary school was much better than me leaving the house immediately.
Take heart. It gets better.
And today, I would assure you that my kids are thriving. And while the ex-y and I don't communicate much, we have kids who love both of us and are seeing how we can still care about each other while moving in new directions with our lives.
So as I write poems about being "a poet rather than a player" I mean to be happy about it. This journey has taken some amazingly wonderful turns. And the next one is coming right up.
Sincerely,
John McElhenney – life coach austin texas
Facebook  | Instagram | Pinterest |  @theoffparent
As a certified life coach, I've been helping men and women find fulfilling relationships. If you'd like to chat for 30-minutes about your dating/relationship challenges, I always give the first 30-session away for free. LEARN ABOUT COACHING WITH JOHN. There are no obligations to continue. But I get excited every time I talk to someone new. I can offer new perspectives and experiences from my post-divorce dating journey. Most of all, I can offer hope.
related posts:
resources:
image: broken dreams, brandon satterwhite, creative commons usage
---