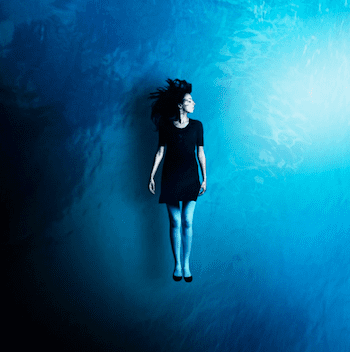 And just like that: I've hit the opening of summer, alone.
All that potential stored up, and a little head cold that took me out of a potential date with the last remaining "woman with potential." Oh well. Let's re-assess.
1. OKCupid is dead. Once you go through and HIDE all the "no fkin way" matches there are about 8 women that are interesting. The one responder was fun, (SEE First Date Closure) but pursuit would've been an act of interest not inspiration. I don't want interest. I don't want kinda. I want fireworks.
2. Women with Potential. The overthinker has been removed. And the remaining woman, while AMAZING, is a slow mover. I'm taking the persistent but distant approach. She's not been in a close relationship for many years. So moving anything along down that path with me will require time and patience. I'm fine with that. BUT… I'm back in farming mode. (Meaning, trolling OKCupid and generally opening up the universal box of wishes again.)
3. Self-Improvement. Probably the most important part of finding my next match is continuing to grow and build my own momentum. Over the last few weeks, stress and general business has led to less than stellar health routines. Less frequent walks, eating out a bit more than I would choose to, a Spring cold have all left me with a tad bit less energy and zip than I would like. On the creative side, however, I'm moving forward with some of my aspirational music plans and starting collaboration with a drummer to consider putting my live band back out in the clubs, locally.
4. Refining my roll. Cultivating my creative energy is critical to calling in the goddess of my dreams. If I'm not in full-bloom how will I attract a blooming beauty myself?
In this pause, I am returning to center. I don't think I will pursue miss maybe from OKC. I'm going to stay home tonight rather than push so hard with "woman with potential." There's a relief at having a stay-at-home night. I'd prefer it to be WITH someone, but that's still not in the plan.
I am tired. I'm going to leave the frogs in the swamp and not work so hard on finding her. I'm going to work harder on being the frog prince she might be looking for and taking care of my spiritual and creative needs so that I radiate with my passion.
It's gonna be a hot Summer. And this is a marathon not a sprint. There's no real hurry. And wouldn't I really rather be with the NEXT ONE, rather than just SOME ONE?
At this moment, I feel the joy of being in a centered and emotionally content place.
< back to On Dating Again index
Resources:
+++
Concrete Bed – Nada Surf
"to find someone to love, you gotta be someone you love"
---
---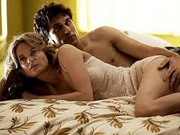 Bringing sex into the picture can really complicate things. And when it's an animal drive rather than a move of adoration, it's something else. I'm not looking for animal sex with someone I don't crave. I want to make love, the next time, to someone I simply adore. That's the highest form of connection and adoration I can give. And I want to feel the loop going both ways. Like a circuit; there is a connection that lights up both people.
I was listening to a Doyle Bramhall II song in the car today when the lyric hit me.
You and me, we'll wait to see the day come down.
Don't go, sit here girl, let's have a drink and watch the day come down.
Something about the longing in his voice and knowing that this record was a victory lap on his marriage to Lisa Melvoin, (of Wendy and Lisa fame) just struck me as appropriate. I want to watch the day go down with a woman, just be. Time together being relaxed and not pressured to do anything.
And then I imagine the sex becomes part of the passion and adoration that grows between us.
It seems to me, I've been trying to hard to FIND a girl friend. And what I learned yesterday, having a couple of hours hanging with the MIA woman with potential, was: it really is about the quality of the time together. The "feeling" you get. The unstoppable glow that wants to be fulfilled through the ultimate act of intimacy.
Sex is a spiritual act. And engaging in it should be a form of beauty and expression. When it becomes mechanical, or there's a hint of boredom or duty, it's done. I aspire to actually make love next time I'm with a woman. And until then "friends" are just fine. Now, kissing… That's a bit less intimate and should be an indicator of the sensuousness in the relationship. But the intention should be there as well. So woman with potential might be over thinking, or she might just be really spiritual and going slow.
100% or just don't waste your time.
Sincerely,
The Off Parent
< back to On Dating Again index
Resources:
+++ a Doyle Bramhall II song, live from my home town. The woman on the left, singing is Lisa, Doyle's wife at the time, now divorced. Wendy is playing bass.
---