---
---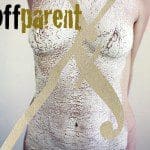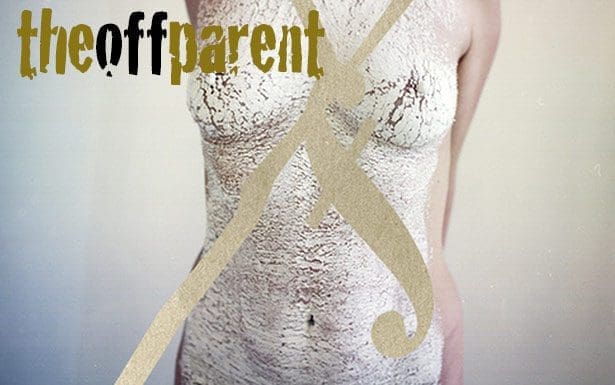 We are all fractured after a breakup. Each of us must do the work necessary to heal the wounding before we venture out into the dating pool. Two fractured people cannot have a healthy relationship. And once you've begun to heal, the visibility of the fractures is much more clear.
Dating is what you do before you really know the person. Dating shows intent and a commitment of time. That's it. Aside from that, dating is like a probationary period. What you're looking to establish is compatibility and joyfulness together. What you're looking to avoid, or put boundaries around are the things that don't work. Sometimes we call them Red Flags. The "uh oh" moments in the early stages of dating that signal something is off.
A relationship is what begins to develop over time. As you find time to be together things begin to progress forward or they don't. The momentum and path of that arc is up to the participation of both partners. One person cannot create a relationship with someone else who is not willing. Perhaps they are afraid. Perhaps they want to play the field a bit, not sure if you're the right one. Perhaps even the concept of "Relationship" freaks them out, and they will buck and run at the first sign that things are moving towards coupling.
There are no simple rules for navigating either of these plateaus of getting to know someone. I used to think I had some effective strategies and maps for doing better and better until I located the right partner. I was deluded. I thought I had a good handle on my boundaries and how many red flags I was willing to tolerate before kissing off a potential partner. Again I was wrong.
Then something happened that broke through my easy-going acceptance of our differences. We had a date planned and she texted me that she was running late.
Assuming you know anything about where things are going to go, is a bad idea. Of course, we make assumptions, and that's how we move forward. But your assumptions are often wrong and based on previous experience. The person in front of you is unlike any previous experience you've ever had. Still, there are some concepts you can stay with.
Boundaries are imaginary lines you believe you will not accept. Behaviors you will not put up with, this time around. And positive boundaries about things you want to do and want to cultivate in a dating relationship. But boundaries are imaginary and can be crossed and broken at any time. So set them, watch them, believe in the idea of them, but know that this person you are negotiating with may jump the fence at any time. The jump may be towards you, as in "Hey, I kinda want to have sex with you right now." Or away from you, "Sorry, I can't do this anymore, can we still be friends." Your response should be based in the present moment and not on some idea you have of what is right or wrong.
It's still hard to negotiate this setting and breaking of boundaries. This building and crushing of expectations. It's best to talk through as much of it as possible. Say something when you are uncomfortable. Risk throwing a red flag if things are going in a direction that feels wrong.
And an example from a previous post-divorce relationship involved a woman who was much younger than me. There was some disconnect there, to start with, but I was open-minded and willing. But something kept happening that I couldn't quite reconcile with my idea of boundaries. She kept bringing up drugs. It wasn't hardcore stuff, but I was surprised every time she mentioned, "Hey we could smoke some pot." I wasn't opposed to the idea, but the idea wouldn't have occurred to me. Ever. Back in college, perhaps, but today… Um, not so much. Still, I was willing to pass through that boundary to meet this woman halfway. We didn't smoke pot together, however, but we moved along.
Then something happened that broke through my easy-going acceptance of our differences. We had a date planned and she texted me that she was running late. Okay, no big deal. I could go into her house, it was open, and wait for her. It was 10 pm. Still, fine, no worries yet. When she got there, around 10:20 she was loving and sexy as usual, and we moved on into the evening's festivities without much discussion of what had held her up.
She wasn't hiding from me, she usually said what she was thinking. As we went out to a club and had a few beers she told me she'd been visiting one of her friends and he'd invited her upstairs to get high. Um. Hello, red flag. A few more unexpected twists and we were done. Parting as friends. No worries.
More recently I had a very different experience of boundaries and red flags. I'd say things were going swimmingly with this relationship, but something was a bit off. I couldn't put my finger on what, but I was listening intently. There was something to the quality of her affection that seemed to reveal something underneath that was not being expressed. She liked to say how "sexy" I was. Not a bad thing, but also sort of focused on the surface, when it became the refrain. Okay, so sexy was good, right?
There comes a time when you have to pack your goodwill hunting and leave a good thing. Sadly that's where it ends.
And as we moved along she would jerk back occasionally when things got too close. No Relationship at this time please, was the request. Okay. But the pullbacks kept happening at regular intervals. Hmm. Perhaps this needed watching as well. And my own denial of these hiccups was also something I became aware of. Okay, we're watching the "relationship" discussion and I'm watching my own obsessive behavior that was allowing me to ignore some warning signs. But I was completely turned on by this woman and I was willing to jump boundaries together, as long as we kept going.
And then in less than 24 hours, she threw out so many red flags (well, technically she red-flagged me right out of the relationship) that everything changed without any input from me. I was unaware that I'd been sidelined until we got together for dinner. But there was a strange quality to the night. Even the cadence and tone of our texting had changed. Come-ons like "I really want you," were simply ignored, where before they would always raise a sexy response.
And the responsiveness never returned although we limped along for a few days, apart, while she entertained guests. And then the well-considered FRIENDS email came. Okay, there comes a time when you have to pack your goodwill hunting and leave a good thing. Sadly that's where it ends. Even though I was the one who was red-carded due to unknown fouls, she was the one who had thrown the final red flag on my playing field. And I knew it, felt it, that first night of disconnect.
And like that she was gone. The love was gone. The heat was iced. And that was much more telling than just being "sexy, and darling, and fun."
So we set up expectations. We reset them and agree to different boundaries. We try and meet a person where they are, but occasionally (perhaps often) we run out of ways to accept the variations. And the final red flag can come from either party, in this case, it happened overnight.
In looking for a partner you have to be willing to stretch and reset your imaginary boundaries. You have to listen and adapt, learn, the ways of this mysterious other person. But when the real fracture comes you have to be ready to hear it and move on.
I'm still early in this re-partnering as an adult. I don't have a huge number of "dates" to go on, but I'm beginning to understand that the percentage of wounded adults is a lot higher than the ones who have done the work to heal themselves after divorce. So we continue on down the path and look forward to the next learning opportunity.
Sincerely,
The Off Parent
back to On Dating section
Related posts:
Resources:
image: woMAN, caro paris, creative commons usage
---
---