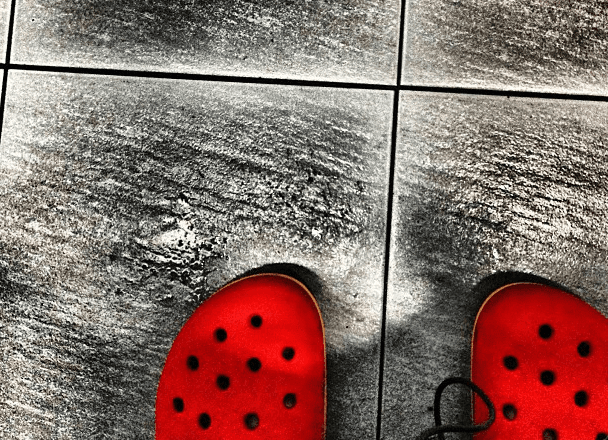 She was living with another man when we started having lunches. She started dating me before telling me or him of the other person. Along the way, that summer, she shut down our relationship so she could go "finish up" with him. She called me about six weeks later.
That opening volley should have been a red flag. But I was smitten. She was/is very pretty. I was very lonely. We hooked up soon after she moved out and she moved in with me in a matter of weeks. She made a very sensible move. She let go of the man who was unlikely to ever give her a child, something she had desperately begun to think about, and she found a man of means who was also ready for kids. Bingo.
There were a couple of wrinkles in her fantasy, however. 1. I did not make enough money to support a stay-at-home mom in the neighborhood we were committed to raising our children. 2. I suffered from occasional bouts of depression. She did too, but that's another story all together.
So there we were, heading towards kids with some drastic changes to make. I was playing in a band, working for myself, and living in a condo that was paid for but not big enough to raise a family. What she needed was for me to get a real job, quit the band, and buy a house that could support our desired 2 kids in the neighborhood with the good schools. I caught the vision to. And so that's what we did. I quit the band, got a full-time job, and we moved from my condo to a house in the "good schools" neighborhood. Of course we were 5 – 6 years ahead of needing those good schools, but hey, we were kids, we were in love, we were becoming parents.
So time goes along for a bit, we have two kids, a boy and then a girl, and we start having the frictions that married-with-children couples do. And a lot of that trouble had to do with money. I didn't really think of it at the time, because we had decided to have her stay home with the kids as much as possible, while I continued the "big job" pursuit. While things went okay, the job market after 9-11 was awful. Our boat was taking on water. We spent most of the cash from the sale of the condo, and we were down to bare bones on our mortgage and house repairs.
It was about this time, and for some of those reasons, that I started a major slide into overwhelm, otherwise known as major depression. Not only was I responsible for an entire little family now, and a house payment, I also had lost my self-employment opportunity when the real estate market shut down after 9-11. Everybody had it hard, I get that, but somehow we didn't join together as a team. Somehow we grew apart and the plan was for me to work, and work harder at finding work, and for her to … Well, we weren't really sure what she was going to do. She didn't know what she "wanted" to do, so I was committed to letting her fish around and figure it out. Meanwhile, our finances are swirling down the drain. But I never was one for being a stickler around money.
About the time things got really hard, she began to take lunches with a co-worker from a new group she was consulting with. Of course, I had no idea she was doing lunch with anyone. I stumbled upon a series of emails between them one afternoon while I was de-spamming our communal computer. BOOM. I was punched in the dick. She was revealing her deepest secrets, her concerns for my depression, her loneliness, and even her own inner struggles about being married to someone with depression.
I remember she came home with the kids and tried to talk to me about the evening plans. I was almost incoherent. It might have been easy to chalk that up to my struggles with depression, but this was different. Somewhere along the way she had taken out our personal love story and begun sharing it with another man. She was introducing him to the free coffee at our neighborhood library. She was doing lunches with a younger man just when her actual man needed her the most.
She came clean at this point. Not at doing anything wrong, but in acknowledging how this behavior might hurt me. She agreed to never do it again, and to end the "relationship" with this other man. But the damage had been done. She'd broken our sacred trust. And I am not sure if I ever felt 100% secure in my relationship after that. When sex went on hiatus, I remember wondering if she were seeing another man on the side, this time with physical comforts as well as mental comforts. I don't think that was ever the case, but I'm not 100% sure.
Once the infidelity happens, even if it's only emotional, the trust suffers. The odd thing, however, is how she made our "trust" an issue that I was mostly responsible for damaging. The "trust" issues seemed to all be about me. Not us? Our therapy sessions were less than productive as we searched for answers to MY depression and MY trust issues. She was the "okay" one.
Today, it's easier to see how the entire relationship had been based on half-truths and omissions. I don't have any regrets, at this point, because I look at our kids and I know we did the best we could. The best we could, however was less than 100% from her. At the moment when your partner is suffering and in need of your comfort, that is not the time to begin a "friendship" with a new person from work. A woman, maybe, but a handsome man?
I have learned a lot about trust and honesty in my life. My first and second marriages have taught me many things. I know that I will not tolerate infidelity, emotional or physical, and that TRUST is an issue that is shared. We had a trust issue in our marriage. While she was actually out doing something untrustworthy, I was the one being attacked. Perhaps the attack was the only defense she could come up with, for the way she was feeling inside.
She knew the moment I spoke of it, that afternoon when I found the email, that she had betrayed me. She never fully apologized for it. She said she wouldn't do it again. That was as good as it ever got between us. I think that fracture is what led me towards divorce once it was offered. While I fought against the divorce, when I saw what I was up against, I gave in and complied. I guess I did the same thing at the beginning of our relationship when I first heard about the other man she was living with.
Things would be very different in my life had I walked away. I did not.
The Off Parent
@theoffparent
< back to The Hard Stuff
related posts:
image: bathroomismine, creative commons usage
---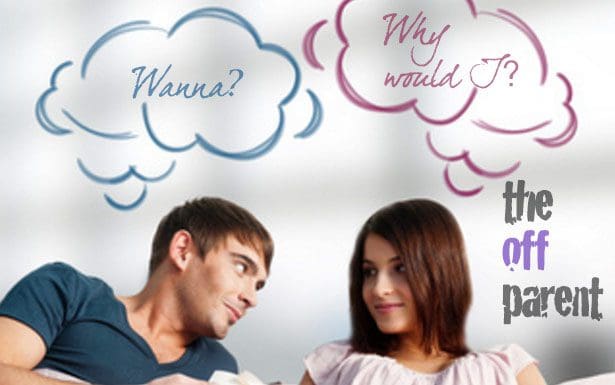 When we first started dating, my wife was living with another man. She failed to mention this to me over the course of several lunches that got ever-more flirty. So, in some ways she was hedging her bets by staying with the other guy and not telling me about it. She wanted to see how things went before telling the other guy she was unhappy or looking for something else. Hmmm. This is not a good opening.
She was confessing and confiding in another man about her husband's depression, and the hardships of her life at that moment in time.
Then we got married, had two kids and suffered the financial disaster of 9-11. Everything we had imagined was going to be easy, was hard. And it got real hard.
During one of the hard parts she began to have very deep email confession sessions with a younger man from work. She even took him to lunch and showed him our local library. WHAT? Do you think I heard about this little migration? I did not. Another WTF moment. When I discovered the indiscreet emails, by accident (I was cleaning spam off our shared computer) she apologized immediately and cut off the relationship.
But it WAS a relationship. She was confessing and confiding in another man about her husband's depression, and the hardships of her life at that moment in time. He was recently out of a relationship, and from what I understand, fairly attractive and bit young. < THIS MY FRIENDS IS EMOTIONAL INFIDELITY.
She may not have slept with the guy, but she went a lot deeper than that. Yet, the real betrayal was in NOT telling me what hardships she was experiencing as a result of my depression and the hard times we were in. She was a stoic. She clammed that stuff up and rarely talked about emotions. But it must've been easy with this guy, because it wasn't long before she was revealing my depression and her dissatisfaction with her current life.
That's when the light bulb goes off, now, looking back on the entire way our divorce went down.
She was unhappy with her life. I got us into marriage/couples therapy. She was not talking about being near divorce, but at the same time she went and met with an attorney to "figure out her options."
We were spending weekly sessions in couple's therapy and she was not talking about wanting a divorce? WHAT THE HELL? Why was she agreeing to be in marriage counseling if she was also seeking legal advice about a possible divorce. They say you can't prepare for war and hope for peace at the same time.
She would occasionally go to lunch with her ex-husband and fail to mention it to me. Why? Why should she hide unless she was, again, "checking out her options?"
While all this was very shocking to me, as it happened, and even these years later as I'm still unravelling what happened, the illumination I got today was this: she had been lying to me all the time. Several times in our history, her trustworthiness was called into question. Yet in therapy she was hammering me for being untrustworthy. Like the time I didn't tell her I'd gotten a speeding ticket. (As in avoiding unnecessary conflict with her during a difficult time.) But she was using those minor transgressions to trump of charges of being deceitful, and it was HER that was not coming clean. She was projecting her guilt and lying on me. Saying I was the one with the honesty problem.
There were other little things along the way, during our marriage, that didn't make sense. She would occasionally go to lunch with her ex-husband and fail to mention it to me. Why? Why should she hide unless she was, again, "checking out her options?"
So I was being raked over the coals about being dishonest and my wife was consulting with an attorney rather than bringing her issues into couples therapy. She was focusing her unhappiness on me and what I was or was not doing for her. That is what killed us. Her lying. Her secrets. And her trying to keep the focus on my issues to keep from revealing or confessing her own. And that's fucked. We were doomed from the time we started dating, by her distrust and dishonesty. Wow. And I'm just getting this six years after the divorce.
Respectfully,
The Off Parent
@theoffparent
< back to The Hard Stuff posts
related posts:
image: close up portrait, creative commons usage
---
---