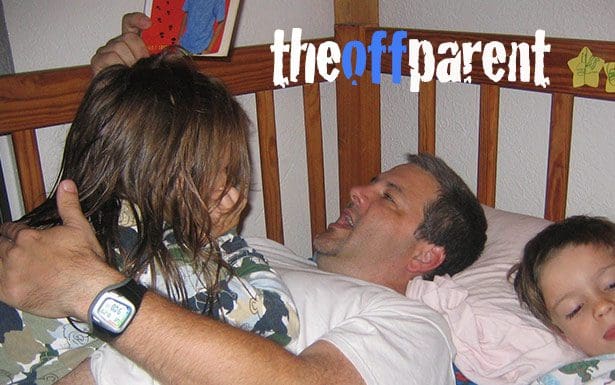 [This post is a continuation of this thought: You Are Ahead By a Century]
Perhaps the mere fact that my then-wife must've been "planning" her exit rather than talking to me in couples therapy about it… I mean, why didn't she tell our therapist she was thinking about divorce? Why didn't she tell me, so we could work on that. It seems the whole premise of collaborative is "we've worked on it and we agree we'd be better off alone."
Certainly the divorce was pre-meditated. As in murdering our family in cold blood, BEFORE we had a chance to talk about it in therapy.
When the other person goes to see a lawyer, WHILE YOU'RE IN COUPLES THERAPY, the idea of collaboration is BS. She was collaborative to the extent that I would agree to her terms and conditions. Other than that, she was sort of taking advantage of my good nature, my conflict aversion, and my willingness to see the best in her.
Was she manipulative? Certainly the divorce was pre-meditated. As in murdering our family in cold blood, BEFORE we had a chance to talk about it in therapy.
See, I asked, point-blank, during a particularly confusing couples session.
"Have you been to see an attorney?"
She looked shocked, embarrassed, and mad all in the same second.
"I have. I'm sorry."
I should've shouted, "Then what the fuck are we doing here, paying $120 an hour to talk about our relationship. You've already moved on to your 'options.'"
What I said was, "Oh, that puts a different spin on things. Now I feel pretty hopeless."
I did feel hopeless. It's as if the months leading up to the confession had been a lie. How long ago did you go see a lawyer sweetheart? I mean shouldn't we have been talking through that idea right here, instead of dropping the revelation on me… Or me having to figure it out and ask you. That's not how this couple's therapy is supposed to work.
But something about honesty and letting me know in advance was not in her best interest. And there were minor indications that this might be our fate earlier in the relationship. There were signs that I should've walked away from the relationship. But I was infatuated too soon to let go.
It really is NOT a crisis, it's just her way of driving the conversation and demanding that I respond to her.
At the outset of our relationship we started a series of casual lunches. We'd known each other in high school, so in my mind we were just catching up. But early on the tone of the lunches and the texts in between got very flirty. The part she forgot to mention, she was living with a man.
And later in the course of our marriage, when I was having a rough time, she also shared a few lunches with a coworker and a few very deep and connected emails about my depression and her loneliness. Um, that's called emotional infidelity, folks.
There were other things too. Like when I'd learn two weeks after the fact that she'd gone to lunch with her ex-husband. What? Why not just tell me, like I told her, when my crazy ex called me to have coffee. What was she afraid to tell me about? Why would you withhold that little detail from your discussions, if you are going for 100% honesty and transparency? Well, you wouldn't.
And yet it was HONESTY that she was killing me on in therapy. Like I was hiding a mistress or late-night drug habit. I couldn't understand the urgency, when I failed to tell her that I'd gotten a speeding ticket. To her it was as if I'd cheated on her or developed a closet drinking habit.
Week after week in therapy we skipped around about how unreliable I was. How I didn't do enough chores and it made her too tired for sex. How I was the one with the honesty problem. Maybe it was her projection. I was simply doing my best at minding my own business, sharing what seemed appropriate (like a lunch with my ex-wife) and getting hammered for not being trustworthy. Really?
We weren't "heading" towards divorce. We were divorced, she just hadn't told me yet. I have taken years to catch up.
The issue I really wanted discussed was why I was unable to convince her to have sex for months at a time. And how that was OKAY with her, but me forgetting to bring home the dry cleaning was a fucking disaster. The crisis seemed manufactured to deflect the deeper issue.
And that's how things are today. Crisis after crisis is manufactured to illicit some response, to get something she wants. And I'm better at spotting a false alarm these days. I simply don't respond for the first 3 – 4 text messages. It really is NOT a crisis, it's just her way of driving the conversation and demanding that I respond to her. It's as if she were saying, "You're not responsible if you don't help take our daughter to the doctor this afternoon, with no notice, and it's a really big deal, so you should pay attention."
I'm no longer paying attention to the crisis. I am listening for the message underneath the crisis. You never help with doctor's appointments. You never help with the kids. Our daughter is in crisis. I'm in crisis. You need to take care of your responsibility.
If I understand this perspective now, that the crisis is her way of controlling the situation, I begin to see how and why her "divorce attorney" revelation was sprung on me. The crisis was created immediately. The imbalance in power was complete. I reeled for months while she planned, strategized, and got me into parenting plan discussions, and financial split discussions, before I was ready to even consider that we were heading towards divorce.
We weren't "heading" towards divorce. We were divorced, she just hadn't told me yet. I have taken years to catch up. And today, 6-years later, I'm just starting to put the picture together. She sprung the divorce on me. It was to her advantage NOT to talk about the relationship in the couple's therapy, she was already planning her escape.
Always Love,
John McElhenney – life coach austin texas
Facebook  | Instagram | Pinterest |  @theoffparent
Get the complete single dad story with John's new book: Single Dad Seeks (available in all formats)
related posts:
Please check out some of my books on AMAZON.
image: a few good months before the end, the author, creative commons usage
---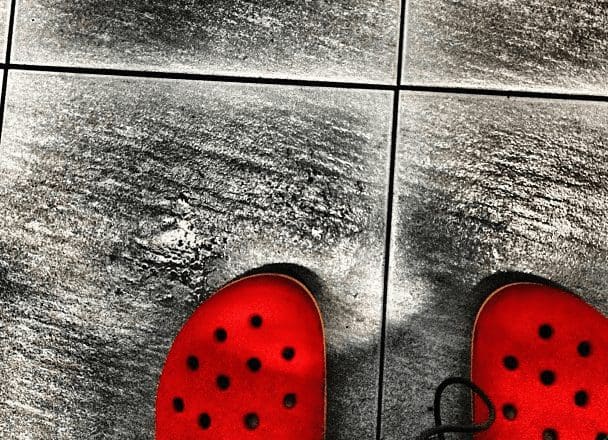 She was living with another man when we started having lunches. She started dating me before telling me or him of the other person. Along the way, that summer, she shut down our relationship so she could go "finish up" with him. She called me about six weeks later.
That opening volley should have been a red flag. But I was smitten. She was/is very pretty. I was very lonely. We hooked up soon after she moved out and she moved in with me in a matter of weeks. She made a very sensible move. She let go of the man who was unlikely to ever give her a child, something she had desperately begun to think about, and she found a man of means who was also ready for kids. Bingo.
There were a couple of wrinkles in her fantasy, however. 1. I did not make enough money to support a stay-at-home mom in the neighborhood we were committed to raising our children. 2. I suffered from occasional bouts of depression. She did too, but that's another story all together.
So there we were, heading towards kids with some drastic changes to make. I was playing in a band, working for myself, and living in a condo that was paid for but not big enough to raise a family. What she needed was for me to get a real job, quit the band, and buy a house that could support our desired 2 kids in the neighborhood with the good schools. I caught the vision to. And so that's what we did. I quit the band, got a full-time job, and we moved from my condo to a house in the "good schools" neighborhood. Of course we were 5 – 6 years ahead of needing those good schools, but hey, we were kids, we were in love, we were becoming parents.
So time goes along for a bit, we have two kids, a boy and then a girl, and we start having the frictions that married-with-children couples do. And a lot of that trouble had to do with money. I didn't really think of it at the time, because we had decided to have her stay home with the kids as much as possible, while I continued the "big job" pursuit. While things went okay, the job market after 9-11 was awful. Our boat was taking on water. We spent most of the cash from the sale of the condo, and we were down to bare bones on our mortgage and house repairs.
It was about this time, and for some of those reasons, that I started a major slide into overwhelm, otherwise known as major depression. Not only was I responsible for an entire little family now, and a house payment, I also had lost my self-employment opportunity when the real estate market shut down after 9-11. Everybody had it hard, I get that, but somehow we didn't join together as a team. Somehow we grew apart and the plan was for me to work, and work harder at finding work, and for her to … Well, we weren't really sure what she was going to do. She didn't know what she "wanted" to do, so I was committed to letting her fish around and figure it out. Meanwhile, our finances are swirling down the drain. But I never was one for being a stickler around money.
About the time things got really hard, she began to take lunches with a co-worker from a new group she was consulting with. Of course, I had no idea she was doing lunch with anyone. I stumbled upon a series of emails between them one afternoon while I was de-spamming our communal computer. BOOM. I was punched in the dick. She was revealing her deepest secrets, her concerns for my depression, her loneliness, and even her own inner struggles about being married to someone with depression.
I remember she came home with the kids and tried to talk to me about the evening plans. I was almost incoherent. It might have been easy to chalk that up to my struggles with depression, but this was different. Somewhere along the way she had taken out our personal love story and begun sharing it with another man. She was introducing him to the free coffee at our neighborhood library. She was doing lunches with a younger man just when her actual man needed her the most.
She came clean at this point. Not at doing anything wrong, but in acknowledging how this behavior might hurt me. She agreed to never do it again, and to end the "relationship" with this other man. But the damage had been done. She'd broken our sacred trust. And I am not sure if I ever felt 100% secure in my relationship after that. When sex went on hiatus, I remember wondering if she were seeing another man on the side, this time with physical comforts as well as mental comforts. I don't think that was ever the case, but I'm not 100% sure.
Once the infidelity happens, even if it's only emotional, the trust suffers. The odd thing, however, is how she made our "trust" an issue that I was mostly responsible for damaging. The "trust" issues seemed to all be about me. Not us? Our therapy sessions were less than productive as we searched for answers to MY depression and MY trust issues. She was the "okay" one.
Today, it's easier to see how the entire relationship had been based on half-truths and omissions. I don't have any regrets, at this point, because I look at our kids and I know we did the best we could. The best we could, however was less than 100% from her. At the moment when your partner is suffering and in need of your comfort, that is not the time to begin a "friendship" with a new person from work. A woman, maybe, but a handsome man?
I have learned a lot about trust and honesty in my life. My first and second marriages have taught me many things. I know that I will not tolerate infidelity, emotional or physical, and that TRUST is an issue that is shared. We had a trust issue in our marriage. While she was actually out doing something untrustworthy, I was the one being attacked. Perhaps the attack was the only defense she could come up with, for the way she was feeling inside.
She knew the moment I spoke of it, that afternoon when I found the email, that she had betrayed me. She never fully apologized for it. She said she wouldn't do it again. That was as good as it ever got between us. I think that fracture is what led me towards divorce once it was offered. While I fought against the divorce, when I saw what I was up against, I gave in and complied. I guess I did the same thing at the beginning of our relationship when I first heard about the other man she was living with.
Things would be very different in my life had I walked away. I did not.
The Off Parent
@theoffparent
< back to The Hard Stuff
related posts:
image: bathroomismine, creative commons usage
---