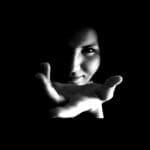 We've all got needs. And when we were younger, and wanting children, we had needs that involved another person. And for many of us, that meant getting married so we could procreate and live happily ever after. As the story goes in this modern age, many of us find that "ever after" is not as long as we thought. As plans changed between one of the partners in the marriage, so went the change from "need" to "want."
I believe my ex "wanted" something different for her life. She had gotten the need for children taken care of, and tried to remain a loving and committed wife, but much of that pretense was for the children. When the desire died for her, whatever the reason, she began to think about wants rather than needs.
And as adults restarting the world as singles, we have to make some clear distinctions between wants and needs. I think I slipped into my second marriage still needing to be healed from my first marriage. I overlooked signs that today would've been huge red flags. But I was in need of healing, I was in need of a child-bearing and willing partner. All of those things were instrumental in creating the rose-colored view that allowed me to fall in love with someone who was much less able to express emotions than I would've preferred.
We can't change what happened, but we can learn from our past and try to evolve a bit in our next choices. And that for me has become a distinction between want and need.
"What's important is, do we want to spend time together? Do we like being together? And then, for me, is this a possible relationship."

As I have started dating or spending time with a new woman I am more conscious of that distinction. She has some wounding to get through before she's ready to open up to the relationship idea. That's okay, I tell her. I'm in no hurry.
And while I mean what I say, what I really am saying is that I WANT her but I don't NEED her. I prefer to spend time with her than pursuing many of the other goals and aspirations in my life. I want a relationship.
"And if the relationship doesn't have the potential to be long-term, I'm not really that interested," I said to her, yesterday.
"That sounds pretty serious. How is that casual?"
I tried to clarify while treading love landmines and old hurts. "I am looking for a relationship. I desire to be "in relationship." If you were to tell me you were really only interested in friendship, that would be okay, but I'd probably start dialing back some of the time I'm spending with you. I don't really need any more "do something together" friends."
She seemed a bit unconvinced.
"I don't think we need to be together. I want to be together. We are pretty good at being alone. And we already have children, so that's not an issue. What's important is, do we want to spend time together? Do we like being together? And then, for me, is this a possible relationship."
Again I am trying, learning, to parse out need from want. And sometimes I am aware that my needs are getting in the way of my clarity of mind. Lust, of course, is a powerful driver in relationships and coupling. And both of my marriages had a good deal of lusty passion early on. BOTH of them transformed into something less connected and more business-like.
I don't need a business partner. There may be some advantages to being a married couple, financially, but the unraveling afterward, if things veer off course, is much too painful to repeat for tax advantages. No, what I want is a passionate partner who also wants to be with me.
I want to want her. I want her to want me. And it's important that she can express that she wants me. And express what she wants.
We don't need each other, we crave each other. But after the lustful beginning is burned off, there is a lot of just being together that needs to be engaging, honest, and emotional. I needed a wife, today I want a partner. I will keep trying to remember that the sexual chemistry, while critical to the survival of the relationship, has to be backed up by genuine joy and the ability to express it.
I'm ever hopeful.
Sincerely,
The Off Parent
< back to On Dating Again index
*post written April 2014
related posts:
resources:
image: take my hand, gisela giardino, creative commons usage
---