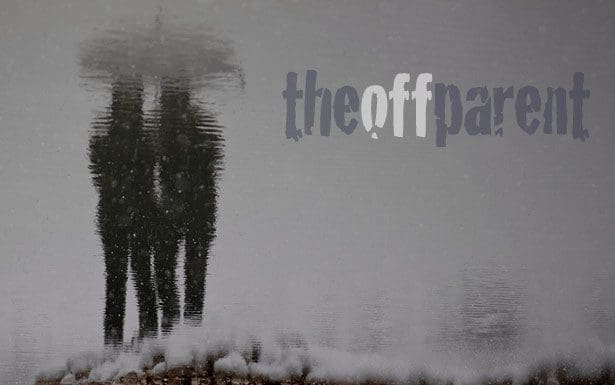 I didn't know it when we started going to lunches together, but the woman who would eventually become my wife and the mother of my children was living with another man. I'm certain that he didn't know she was seeing me across town at some organic restaurant and sharing smiles and flirts and "catching up." And years later, as things were getting tough in my marriage, I didn't know that she was having lunches with a younger man across town. She didn't tell either of us about her lunches with other men.
I caught on when I read an email that looked like spam to be deleted from the family computer. It wasn't spam. It was an explicitly intimate letter about their lunch, their trip to our local library, and a few of the deep topics they discussed, including my depression and her unhappiness.
The real crux of her secrecy was how it came out in other ways, and ultimately how the issue of trust was paraded out over and over again as "my" issue.
I guess that's how it starts. Emotional infidelity might eventually lead to a sexual affair, and most likely to divorce. But we were struggling, that's for sure, but in my mind we were struggling together, to get through tough emotional and financial times. The break in our team effort, the inclusion of this stranger, a man I'd never met, felt almost unbearable. I WAS struggling with depression. And I was in one of the deepest periods when I came across this letter. I entered a period of deep detachment.
I confronted her. We went to therapy. We worked through it. Sort of. She apologized. She said she understood how this could be hurtful to me. She never owned the infidelity aspect of what she'd done, but she said she'd never do it again.
Years later as our sex life wained, and I was asking and trying to unlock the combination to her sexual desire, the ideas of this "other man" haunted me. What was preventing her, really, in this obviously unhappy state, from seeking satisfaction outside the marriage? How was I supposed to understand the total lack of intimacy with me, and not imagine that she was being open and sharing with someone. Maybe her therapist. Maybe another man.
And throughout the course of our marriage there were casual dates with her ex-husband that she didn't tell me about. So in some corner of her mind her "lunches" were none of my business. I didn't get it.
The real crux of her secrecy was how it came out in other ways, and ultimately how the issue of trust was paraded out over and over again as "my" issue. When I got a speeding ticket and didn't tell her, I was being deceitful. All these little things kept adding up and dominating our couple's counseling. My problems. My depression. And until the tail end of our marriage, as I was gainfully employed and beginning to feel some of my natural self-confidence back, I just went along with the story that I had a lot of issues to work through. But wait…
I did begin to speak up that Christmas and January/February before she asked for the divorce in March. I had started asking about closeness. I had started challenging her isolation and anger issues as she pointed them at me. I began to hear her "fuck you" outbursts when they came at random times. And at this time I was unwilling to bow down to the plea that I was the problem. It wasn't me, baby, it was WE. We had a problem and it was time to either put up ("Let me out of the glass box," I would say.) or break up. Even as I would like to put the "asking for divorce" on her shoulders, I was pressing the issue of closeness.
In the final moment of exposure and truth, I expressed my love and desire and my hope that we could rebuild from ground zero.
And in my expressions of passion mixed with righteous anger, I was saying, "Either things change, or I'm outta here." My flaw was, I was fighting to say in the marriage, I was fighting from a belief that the foundation of our family was more important that any "issue" we had between is. I was stripping the relationship back down to its core to examine the fundamentals. "How can we go months without kissing? How is that okay with you?"
And in that last moment, I still believed we were in therapy to join together again. However, I also knew that our therapist was not a marriage counselor, he was working to get us actually hearing each other. He was trying to get us to the reality of our relationship, and not biasing our conversations in any way, but allowing us to sort through the issues. In these last sessions I believe we began to hear one another. And in the final moment of exposure and truth, I expressed my love and desire and my hope that we could rebuild from ground zero.
My then-wife expressed her dissatisfaction with our relationship and how I was not changing enough to give her hope that things could be different. She was talking about trust. She was claiming the high ground at that last second, and pointing the finger at me, saying I was not honest enough. Her statement of clarity at the end of our marriage was that she did not see any hope that I was going to become (change to become) the man she needed.
Sincerely,
The Off Parent
@theoffparent
Note: I think this poem unlocked the feelings to make this post possible: love and what was missing
< back to The Hard Stuff posts
related posts:
image: winter depression, gerald gabernig, creative commons usage
---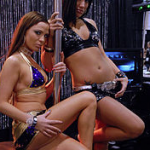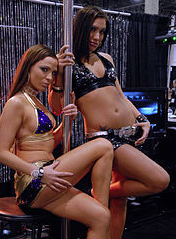 [Note: I'm her second ex-husband.]
There's that fantasy that has something about two girls and a guy. I think it's a universal male erotic obsession. I know I HAD it for a while. Not to say I don't enjoy a bit of voyeuristic girl-on-girl pic or vid from time to time.
But the time my ex and I went to a titty bar together and ran into her FIRST ex-husband, it was a bit too much. I mean, seeing the ex-husband there was kinda funny, and my ex was fun about it. We sent him a lap dance.
And then we got my ex a couple lap dances herself. A hot, very pierced and very young working girl who clearly enjoyed making my ex-y's muff moist, was all overplaying the role for us.
But the scene was uncomfortable for several reasons. My ex sort of "got into it" a bit much. I could see her flushed cheeks. I could imagine… Wait, I didn't want to imagine it. And here's why: something at that time told me that the switch would be fairly easy for my ex. The fantasy is fine until the dude is left cold. I mean, what more do I have to offer, once they are hooked up, so to speak?
So we paid her a couple of times, back and forth, in a ménage à trois ala stripper club. And the girl's perfume was heavy with her scent. She was "working" pretty hard. And not just at our table.
We never went back. And I'm pretty sure, the idea, while somewhat interesting on paper, became more of a "not really" for me. The fragility of our intimacy was close enough that any, [any] alternative sexual energy was a threat rather than a turn-on.
It's a shame. Or maybe not.
Hey, it looks like that stripper club is having a special tonight. Steak and lobster for $15.95. A pocket full of ones a few twenties, and… Nah, not tonight.
Sincerely,
The Off Parent
Resources:
---