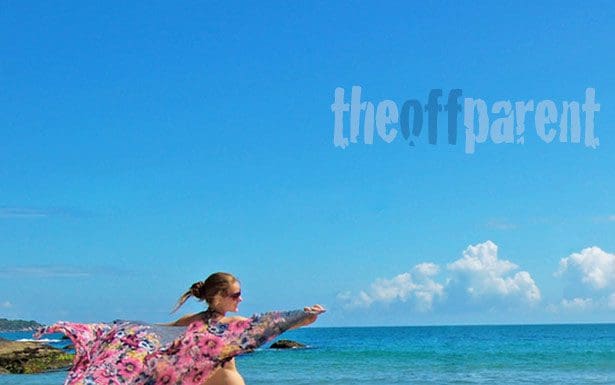 The light at the end of the tunnel may be an oncoming train, or a love crush barreling down on you.
My first Tinder crush went swimmingly and ended without a whimper. The poem (i could fall in love with a dress if it shone in the sun) was written about the final moments of this most amazing firework pop and fizzle of a relationship to-date. She was here, she came on like a freight train, and now she has passed by in the night without so much as a whimper. And I let her go. We let each other go. "Maybe for later, when your life sorts itself out a bit," I said to her.
"I've always done this. I've always gotten into a romantic relationship right at the beginning of some huge change. I did it with my divorce, I did it when I graduated from college, and I was doing it again with you. But I've got to stop, this time. I've got to make a change. Something has got to give."
In fact, for me, the poem was a part of the letting go process. What started out as three amazingly intense days of courtship, felt a bit too good to be true. And maybe it was. Or maybe the universe shifted, for both of us, and we needed to regroup, alone. That is certainly the case for her. And me? Well, I'm not sure if the relationship part of it needed regrouping, but I was aware of my tendency to stretch out towards someone, even after the connection was severed.
I love the wake up text. The little ritual of saying "Good Morning, Sunshine." Just letting the other person know you are thinking of them.
It's about being 50/50. It's about being contributing members of the growing relationship. And when one or another partner drops out of the 50/50 partnership, it's about stopping and listening to hear what is going on. In our case, her life had taken a wild and unexpected turn, like a rocket blasting off from the back of our collective freight train, once I had gotten on the same track with her.
Enough metaphor. She was amazing. She looked and spoke as deliciously as she texted and showed up in her best profile pictures. I could see through the styling, and honored the core brilliance that came out from the moment we met. And we met with great joy, in the middle of a huge bookstore, playing hide and seek. And she found me in the blank book section. "My favorite section," I had texted her earlier.
"Is it appropriate for persons's under 18 years of age?" she asked.
"Yes."
"Is it the kid's section?"
"No."
"Literature?"
"Great guess, but no."
I picked the meeting spot, she picked the game. We hugged and laughed in the sweet smelling area of leather bindings and blank pages. And we talked and talked and walked around the store for a couple hours.
"I really would like to kiss you," I said, somewhere in the middle of the second hour. "I'm just letting you know that."
She smiled. "I would like that too," she said, with a sly smile on her face. I was blinded a bit by the direct sunlight, but I was already feeling a bit smitten. "In a bit," she continued.
We moved our coffees and chat into a more shady part of the outdoor park, and continued leaping from books, to blogs, to writing, to food. She was a #foodie. I am not a #foodie, but I worked with #foodies for two years. We had a lot to talk about and a lot of mutual energy to fuel us along.
She reached out her hands at some point and pulled my face in for the kiss. She planted the kiss. She initiated. She took charge. And I went back in for a second kiss a few minutes later. Reciprocating. But alas, the mosquitos and sunlight were pushing us back inside, and when there was no place to sit, we decided to rendezvous, perhaps tomorrow.
"Yes, definitely," she said. " I'd like to give you a kiss after your first day at your new job."
And we texted a few more times over the night. The next morning we picked up with the chatter. This is the fun of new dating. I love the wake up text. The little ritual of saying "Good Morning, Sunshine." Just letting the other person know you are thinking of them. And it goes both ways. It's a simple tap. A connection that requires little more than a willingness to imagine a relationship.
We texted a few times and spoke once over the weekend. This is from full-tilt boogie, three days in a row, amazing morning selfie of a kiss, and on to ZIP.
It's like a virtual "good morning" kiss. Except, of course, you've just met. But still, there is a lot of potential in those little hellos. And she was a master of the flirt. She called me on my way to work, and we had a spirited conversation about sex, and kids, and relationships, and work. And we made plans to meet for a glass of wine after work. DONE. She was efficient, hilarious, and full of love and life. I was liking this development.
In all but one of my post-divorce dating experiences I have been the over-sharing partner. I have courted when perhaps I should've played coy. I have sent a poem when I might have been better served to just be quiet. The whole absence makes the heart grow fonder, thing seems more like game playing as adults. If you like someone, tell them. If they like you back, jump in. She was certainly jumping in. And I was excited to see how things played out.
The wine bar date was no less exhilarating. Except this time I was anticipating the future kisses with mad fantasies. And she arrived looking like the smiling picture she had sent me earlier in the day. She was radiant. And we jostled along in our second date, wine bar, "what was your day like" conversation. It was a moment between anything actually happening. We had exchanged some very intimate information via text and phone calls, but we still didn't really know each other. Not at all. But there was a lot of energy and intention, and that was enough to set us both on a fast track.
In the parking lot, saying goodbye she kissed me, or we kissed, again. This time there was no casual innuendo, it was all kissing. And while it didn't last more than a minute, I was electrified. Not by the kiss, but by the potential behind the kiss. Here was a beautiful woman, saying she was ready for a relationship, saying that she thought I was cute and funny and smart, and kissing me madly in the parking lot. And we made plans to see each other the next day as well. And we parted. I walked to my car with the lift of someone who's been well-kissed.
That was the first real moment between us, and the last good moment between us at the same time.
As things would progress, I was fired the next day, due mostly to this blog. And that collapse of my plan, nearly cratered the relationship all in one fail swoop. But she wanted to give me a hug, and to support me in this massive bummer. We met. We exchanged some more information about our current state of unknowingness. She started talking about how she had no business getting involved with anyone at this moment… And then she had to go get her daughter. We kissed awkwardly in the parking lot, in broad daylight, in a hurry. And she'd let me know her schedule over the next three days was going to be mad. So we parted in this semi-unresolved, semi-unstable place.
And then her life changed dramatically as well. (I can't tell you about it, or I'd have to shoot you.) And I saw her smile and her texts almost drain right off my phone. The communication went from 80 mph back to a full-stop in a hurry.
I went with my "hold on loosely" strategy. Pinging, but not over pinging. A couple messages without any requests or commitment. Essentially I was supporting her in this new opportunity. And she was going with it, and full of her life. We texted a few times and spoke once over the weekend. This is from full-tilt boogie, three days in a row, amazing morning selfie of a kiss, and on to ZIP. Nothing? It was painful. It was also understandable.
The poem I was writing over the weekend to try and give a love poem to frame the joy I was getting into. Of course, the story played out, the poem went unfinished and then like magic the story completed to resolve the poem without the need for another letter.
I am ready for the dress in the sun. I am hoping there will be an intelligent and attractive woman inside who is also ready for me.
She had come and we had sparked. When we talked on the phone this morning, it was to say, "You were awesome, the timing is not awesome." And I told her the poem was a capture of that amazing moment in the parking lot. Full of promise and potential and all imaginary. And now the poem was the answer, the complete story of us.
i could fall in love with a dress if it shone in the sunlight
I did start falling. And she let me. She responded with a "yes." And now we've moved back into our individual stories, to see if at some time down the road our romance would make more sense. But we were both happy, when we spoke today. I was so glad to have rubbed up against her at such an amazing time for both of us. And we may or may not ever see each other again, and that's okay too. But the poem captures the full experience for me.
I am ready for the dress in the sun. I am hoping there will be an intelligent and attractive woman inside who is also ready for me. This time, I got the dress and the girl, but the timing was amiss. But she gave me a taste of what things might look like when someone DOES show up, and that someone IS ready for a relationship.
Sincerely,
The Off Parent
@theoffparent
back to On Dating Again
related posts:
image: girl in the beach, bruno caimi, creative commons usage
---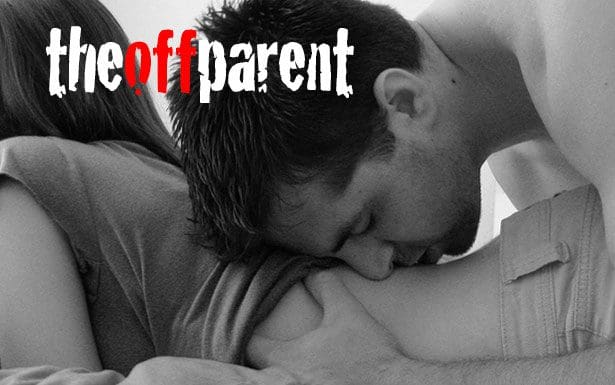 Let's dig a little deeper into OK Cupid's DNA, and what we're looking for when we go online to find a "partner" a "hookup" or "a relationship to last the rest of my life." (Start here: Online Dating Undercover Revelations: OK Cupid (Pt. 1) )
They offer a little "What's my best picture" service that delivers some interesting feedback about the demographics and the types of women who find your pictures attractive. Well, it's not a very scientific process, as most of my raters were in their early 20's, and pretty far from my desired demographic. But the data is fun anyway, and heck, they picked my main profile picture for me, so that's good. Here are my top three photos and the fuzzy data that goes with them.
So in my demographic of 31+ girls (eh hm: women, thanks) here are my big winners. These are my rater's self-identified types. I'm glad conservative and stoner fell right off my map all together.
Artists
Nerd < maybe
Liberal
Free Spirit
Deviant
If you find it's working. That might be even more frightening, for both of you. What if… So don't go there. Slow down. 
And sure enough the picture of me as a parent (with daughter) doesn't even register with the 18 – 22 yo girls. Okay, fine, so the man as an artist appeals to my demographic. Fine.
But it all really boils down to who I'm interested in. And I'd say my top types are in alignment with my tastes, so we'll go with that photo for now. And let's see how it's worked so far, in my two weeks back on the site.
OKC reports I get about 5 views a week. Hmm… That sucks. I've been sending out emails and "Hellos." Again, I'm guessing a lot of women are using the A-List paid option to NOT show up in my visitors list. Oh well.
So let's see if I've gotten any responses via email.

Yep, a few have responded. And a couple I've gotten to texting with. That's a higher form of intimacy, because it requires the exchange of phone numbers. I don't think you'd give a creep your phone number. And it usually takes a bit of emailing first to establish a mutual appreciation. And then you move to the quick and telling text exchanges. You can tell a lot about someone's self-expression. How do they respond to jokes? Are they playful? Are they friendly? Are they tech-savvy?
One of the best reality checks I've come up with for online dating is to send a real-time selfie. If the person on the other end is overly self-conscious they won't be able to send one back. They'll send something else or ignore your request all together. The selfie is the lowest common denominator of glamour shots. If they radiate in a selfie, you have pretty good odds that their profile photography isn't photoshopped or glammed into unreality.
And really that's all we're trying to establish at this point. Is this person real? Are they authentic in their behavior (texting and responding) and their appearance (if you can get a selfie)?
And next can you move it to an in-person meeting? How smooth is that transaction? Time and place? Do they reset the date several times? Do the postpone? Often it has been my experience that a postponement (even if they say they are sick) really means they are having second thoughts. Or they have started up with someone else and are hedging their bets. The longer the postponement, the more likely it will not happen at all. And that's okay, you don't want someone who's sort of in and sort of out.
The most frustrating near-miss is the one with someone who's not sure what they are looking for. If they are on a dating site, shouldn't they be interested in a relationship? Or is the R-word scary? Maybe they really just want to "date."
And one of the things we can be sure of, none of us has the answers. What does dating after divorce, or dating as a single parent look like?
There are a few controls built-in that help buffer the startup process, in my opinion. If we both have kids and ex's in town, we will be navigating a fairly complex scheduling process. And you can get a feel very quickly if it's going to be easy to negotiate or a pain in the ass. If it's really hard to find the time to get together, it's probably not a fit. Or perhaps the other person is scared to get in a Relationship. No problem, move on.
Here's what you want, regardless of what you call it.
Time together.
Both people making efforts to come up with solutions to the scheduling issues.
Laughter and easy-going conversation.
Fascination beyond the physical attraction.
Sexual chemistry.
Emotionally and mentally stable, as far as you can tell.
Deals with changes and uncertainty easily.
Joy.
And in my estimation those qualities in ONE PERSON are hard to find. Don't rush through it, if you've started to make a match. Slow. Keep building on the friendship. (Does that sound cliché? It might, but really, you get over the "let's just have sex" part of relating to someone pretty quickly. And I'm pretty sure most women would not be okay with every date night having us say, "Let's just stay in and do it. I'll bring Chinese." It doesn't work that way in the long-term, and it shouldn't be your focus in the short-term.)
If you get too far ahead of yourself, thinking about pairing up, or how they would do as a step-parent, you might need to take a time out. This is no longer a race against time, it's a race with time. You've got limited time. You need to make the most of the opportunities you do have to meet and greet. If there are a lot of signals that "this is not working very easily" you might consider resetting expectations and going back to the dating pool.
Do you know what's enough for you? I know my ideas change all the time. But I keep coming back to the smile, the joy, and the friendship.
BUT…
If you find it's working. That might be even more frightening, for both of you. What if… So don't go there. Slow down. Take it easy. Enjoy each other's company, in and most importantly out of bed. And then just bask in the time you do find to be together. And see how flexible you can be with the idiosyncrasies of life as a single parent. There is a long way to go before you need to begin planning.
So don't set your expectations too far in the future. Stay in the moment and see how compatible you are, how close your friendship can become. See, for me, part of the problem is I was drawn in and captured by the beauty and sex thing before I really got a deep understanding of the person I was committing too. Don't make the same mistake again. There's no hurry to move into the next stages, and in fact, just mentioning them might freak both of you out. When you hear yourself talking about (enter your freak out here: moving in, marriage, step-parenting) just take a deep breath and drop back into the moment, into the presence of this cool person, who happens, if things go well, to think you're cool too.
For now, that's as far as I've gotten. I like you. I like hanging out with you. And that's enough.
Do you know what's enough for you? I know my ideas change all the time. But I keep coming back to the smile, the joy, and the friendship.
Sincerely,
The Off Parent
back to On Dating Again
related posts:
image: she is my drug, bryan brenneman, creative commons usage
---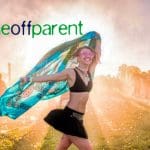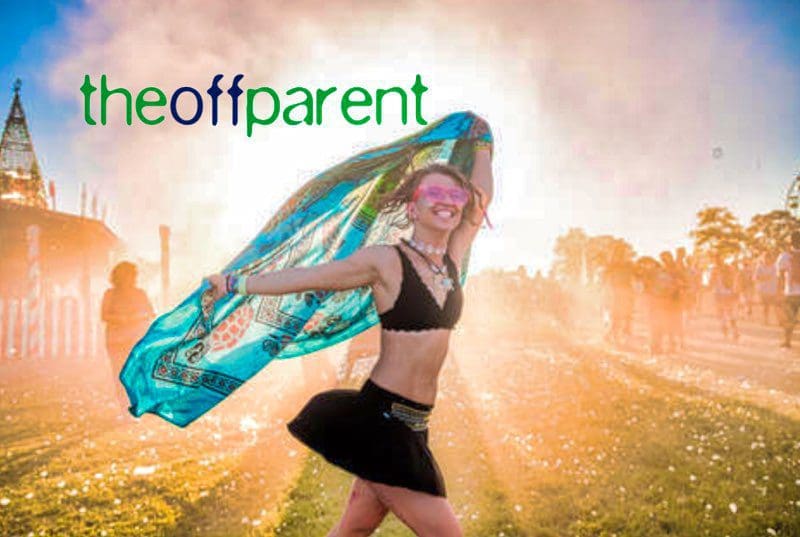 Oh online dating, I hate you.
I'm not sure if I have an accurate picture of myself or my desired match. I mean, most times I think I have a pretty good handle on it. And then someone comes along and resets the markers and my own understanding has to be reevaluated. But I am learning, I think. Let's recount a recent "Oh yeah" for me that seemingly has become a near miss.
First me. Let's see. I think I've set out my parameters pretty well. And the fact that she connected with me through my other 100% positive parenting blog, and through my post on what a single dad wants in his next relationship, well, let's just say my best foot was forward on the mechanics of dating. (But I still have really had only one post-divorce experience, so far, so I realize I don't have all that much actual information.)
And after she requested a "friend" on Facebook, citing mutual friends (25) and at least something that she must've seen in my public profile, we jumped into a fun banter. So she wrote a nice, "Hey we should be friends since we're…" And it was a wonderful jolt to wake up on Dia de Los Muertos with a very attractive princess (Halloween costume) saying she'd read my single-dad post and wanted to be friends.
Of course, I accepted the friend request. And then the romantic madness ensued. (Mostly driven by me, but that's okay, writing is what I do.)
Letting the banter run wild we chatted on FB over the course of the entire day. And things, on my end, could not have gone better. The more we chatted the more we seemed to have things in common. A quick wit and quick qwerty-fingers. It was a thrill. Like a first date. Almost. From her side, she said very encouraging things. And at one point asked, "Even if we hate each other once we meet, can we still be friends on Facebook, I would hate to lose this banter."
She got it. But… She was also getting it. Somewhere along this path, I was letting my heart get involved. Even knowing the romance was pure fantasy, what a thrill to find a mutual attraction of the minds that seemed to expand and continue over the course of an entire day. And even after negotiating a Saturday afternoon meetup, I was hungry for her. Uh oh.
But I have learned a bit about this before. So I did my thing. I read. Wrote. And social media-ed. And since I had my kids that night, I didn't have too much time to dig into her profile before taking my kids to breakfast in the morning and delivering them to their mom's house and it was off to the "coffee date," meet up, first face-to-face encounter. I kept my calm about me. Sat by the front of the cool coffee shop and waited.
Now, here's where I'm going to reveal some of my vulnerabilities. She came in and said "Hi." We did a simple hug. And she was going to order something to drink. In that first few moments, watching her at the counter ordering coffee, I observed myself taking her all in. Jeans and comfy shoes, very nice lines, well within my happy zone. I was struck by how easily I qualified her by her appearance. I liked the look of her right away.
And when she came to the table, and we chatted for two hours, I was no less intrigued and fascinated. Again I was trying to observe my reactions in a more objective way. She had amazing eyes of blue, something I noticed immediately in her photographs. And a wicked smile, that I kept sort of staring at, imagining, going there. (Oops.) And her shirt and the shape of her neck as it entered the simple thermal shirt. Yep, my brain said, she's in.
And while I was trying to show my most charming side, I'm not sure I was getting the pickup or resonance I was hoping for. I am still not sure, but I could almost feel her first scan when I stood up to greet her. Again, I'm making this up, but I felt like she took me in from running shoes to shorts, to black t-shirt and then to my smile, all in the course of 30 seconds. And maybe that was all it took, maybe she was/is playing demure. But here's what happened next…
We headed out to the cars, saying goodbye and such. And rather than the "what's next" vibe, I got, "Well, I'd like to hear your song, sometime."
It wasn't the BINGO I was hoping for. And I am certain I was aglow. In reviewing my own behavior and expectations, I was at the top of my form. Maybe my form didn't meet her expectations or projections from our Facebook romance. Maybe it's as simple as that.
All systems go, all hearts and minds engaged, and you meet and nothing. (groan)
But, playing it cool, I wanted to make sure I was not over-thinking. I didn't really have a roadmap for what it would look like if she were 100% aflame as well. But that's what I was hoping for. I don't think that's what happened.
A couple of hours later I pinged her on Facebook just checking in.
"Just let me know, and do you want to get together tomorrow sometime?"
Her response took 3 hours and it was kind of obtuse. As if she didn't understand what I was saying. A very different voice from the engaging romantic she had cooked up in my mind during our first 24-hours as FB friends. Okay, no worries, perhaps she's being conservative. Perhaps she doesn't know what to expect either.
I switched gears in my response the next day. "So do you get your son today or tomorrow?"
And this response was even more off. "Tomorrow, but I'm going to rest today."
And this time, for the sake of clarity and brevity I went direct. "So… That's kinda "meh". Am I getting that right?"
She seemed to misunderstand. "Meh?"
"I was trying to get a read on if you were interested in getting together again. Perhaps I'm being dense. I enjoyed your company yesterday and would like to see you again if desire and time allows. No hurry."
And here's where the mystery begins and ends. "I would definitely really love to be friends and then see what goes from there."
And I dropped the thread with an affirmation of this sentiment. But that's not what I was looking for. The responses had become hours in return. When we were flirting the responses were fast and flighty. So…
I think the message was clear. At some very early moment in our meeting, I did not meet some parameter of hers. All that built up energy and romantic charge didn't offset or live up to whatever she had hoped I would look like.
I went to the well on this one and asked GF #1 about it.
"So, in this current situation… I simply wait it out, right? Any signal from me would be over-reaching? Seems to weird not to say "hello" today, but I think she needs to feel like she's in control. She initially reached out to me. If she was "meh" then she won't. If she was "maybe" then she will. But I think I have responded to her favorable statement, and now I drop the line and let her run until she realizes she's missing me in the same way she was missing someone before I ever showed up. Is that right? Would you feel pressured if your spark followed up too quickly?"
GF #1 said that her gut-read was cautious rather than "friend zone" but she liked the idea of letting her line run.
So that's where I am. I'll invite her to coffee today.
What I learned.
I am a powerful romantic and do enjoy the flight of romance that can happen via online connections.
I have pretty distinct evaluation criteria that can only be decided in-person.
Too much pre-roll romance wastes a lot of energy if there's not a match.
My disappointment at feeling the match and not having it reciprocated, is still hard.
Less fantasy, less striving, more walking and playing music.
Move along.
Update: After finishing a nice long walk I had a few additional observations on my most recent fishing expedition. I got some jazz from the connection, generated two poems from it, and got to feel my heart get all big again. Nice. I also got a bit of a hangover when the resonance did not match what I was hoping for. And now… I'm waiting for her FB response? Um, no. That's the miss. While I did offer coffee today, my guess is her response will be lukewarm. And unless I press the date, it probably won't happen. Sad, but true. A waste of energy? Not really. A new learning? In theory, but we'll see the next time a princess shows up at my door. Moving forward, onward, and upward. You've got to turn over a lot of rocks to find the diamond, I guess. And of the three YES-vibes, I got upon meeting a first date, this was the furthest I'd gone down the projection path, with all the mutual banter between us. Perhaps I should've focused more on my work that day, or the song that was trying to be born. Either way, I'm not unhappy with the results, just disappointed at yet one more grab and miss. But at least the promise of a YES is still out there.
A poem upon getting her hello on FB: arriving at any time (I shared this one with her," a poem is a poem, you know.")
A poem upon sensing the miss or possible caution: let's pretend nothing sparked (I did not share this one, directly)
Sincerely,
The Off Parent
@theoffparent
< back to On Dating Again index
related posts:
resources:
image: a random capture off the web
---