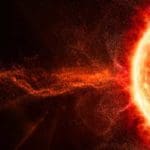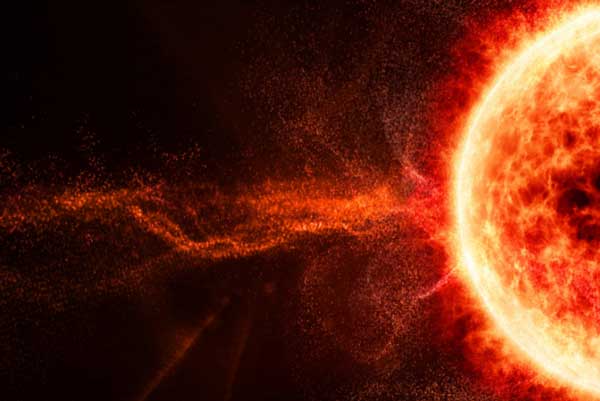 just above the facemask
there is a fraction of information
smiles or frowns
hidden from view
but shown so clearly in the eyes
how many women
must i fall in love with
before i find
a perfect match?
but, wait…
the connection
might be strong
but the evolution
is the trick
soul mates in continuous
renewal
like a burning sun
recycling eruptions
in winds and flares
the heat continuing
joy renewed
in a massive
blaze
melting objections
and minor misses
of our spinning orbits
11-24-21
---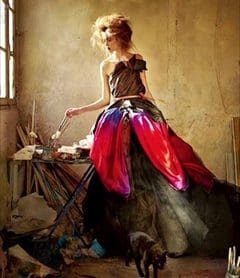 [from Making Love To Other Women – poetry]
A few Sunday's ago I went to a progressive church service in my neighborhood. I love this church. I don't go often, but it's a very intellectually driven, chant and spiritual-teaching driven service. I like my brain to be stimulated along with my heart and soul. In a jest, I was asking a friend to go with me, another single man. I said to him, SHE is probably there.
He was baffled at what I meant. I was texting with him. "Who is there?"
"SHE."
"Well, if SHE is let me know if SHE has a younger sister."
The awareness I was trying to cultivate was this.
Show up where SHE might be. (The SHE you are imagining. — insert HE if you are a woman.) If SHE is there, where you would imagine your type of person to be, then you too need to show up and be there as well. It's just a matter of time. If you are hiding out, isolating, or burying yourself in your work or your kids activities, you might be missing opportunities, a lot of opportunities to me THEM.
So, on this Sunday in this very beautiful church as the minister began his "talk" my mind unlocked a flood of ideas about the SHE I was looking for. It's almost a siren song. An incantation, to visualize the ultimate SHE I am projecting into the world.
As the words came, I chose not to control my mind, and I let myself fall into love with the SHE. Sort of a Rumi concept, "the beloved."
This is my song to the beloved. SHE is here. I just have to make us aware of each other so we can meet and fall in love.
+++
the preamble – notes
surround yourself in places she might be
who do you want to spend time with, what would you be doing right now, together?
how do you spend your time in the sacred currency of you?
minister says, "affirmations are doorways to new experiences of happiness"
+++
SHE is HERE
+++ part 1 – warm up affirmations +++
she is solid, quiet, contemplative
she is natural, earthly, beautiful
she is touchable and lightly-scented
she is seeking god in her life
she is not afraid to dream and wonderleap
she is snugglable, helpable, rubbable
she glows w/o adornment or makeup
she can stretch and pull and compress
she can sing and play
she is alone
she is here
she knows breathing together as ecstasy
she can express love by holding hands
+++ pause poem+++
note: "was that an affirmation?"
minister says, "with god-like thoughts i bring a god-filled world into my experience."
+++ part 2 – opening the floodgates +++
she is not afraid to believe in love
she is ready to go
she is willing to travel with me
she is aware of her ultimate power and beauty
she doesn't need anything from me
she can express her longing w/0 fear
she breaks and cries and repairs
she can accept love even when sad or mad
she knows her disappointments are mostly hers
she is unafraid to ask for her needs and wants
she understands dirt, children, and pets
she can thrive in chaos as well as peaceful quiet
she can be still
she is flexible in body, mind, and spirit
she knows she is here
she may not be looking for me
she calls out the inspirational in me
she understands what joining means
she has sacred practices
she is expressing
she is not tired
she expects the best in everyone
she celebrates simple things easily
she is just out of my frame of view
she is near, she is here
she will not be a projection that I must create
she shows up fully-formed and empowered
she dances when she arises in the morning
she is gentle and kind
she does not call attention to herself
she is unimpressed
+++ pause poem +++
minister says, "i must be in-relationship with my source"
+++ part 3 – release +++
she has a warmth that is infectious
she makes me smile and laugh
she has ways of expressing herself
she is open, she is here
she cannot be captured or tracked
she is random
she is not what she seems
she strips me of my languages and tools
she is not afraid of big ideas
she is an intoxicant and a stimulant
she is self-aware
she comes in many forms
she is focused and fascinated
she is wearing functional shoes
she is an exploratory being
she is a happy camper
she is easy in the silences
she as left to go outside into the sun
she is no longer here
neither am i
2-23-13
here is the spoken word version of this poem: here she is
---