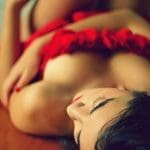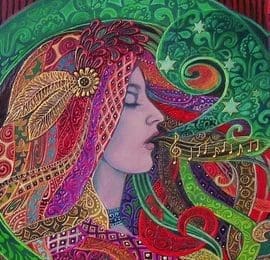 It's a fragile thing, this spark we are all looking for. But it's essential for success in relationship, I think.
So this "spark" we are seeking in love, it's hard to find. And when we do find it, it's even harder to keep. It's easy to mistake sex or chemistry for spark. They are not the same thing.
The key to spark, however, is more than discovery. The key to spark, and sparking with another person, is how they carry and care for your spark once you've revealed it to them. You see, I think we're hoping to GIVE our spark to someone for safe keeping and nurturing. We want someone else to see, love, and protect our spark. That little thing inside of ourselves we are proud of no matter what.
When you begin to wield your spark, many things happen. The other people interested in fire begin to show up.
In the last few days an amazing thing happened that helped me illuminate, for myself, a bit more about this concept of spark and what it IS and what it IS NOT.
I'll take them one by one.
What we want is someone who lights up when they see our spark. And then we want to be lit up by their spark as well.
1. Kissing Girl imploded. In the process of telling her, my spark had dimmed in relationship to being with her. She bargained  she negotiated, she got mad. Kinda the stages of letting go, right? Anyway, what I saw in that change was how accurate this spark and spark awareness was for me. The minute I felt the spark was not in the right place, I brought it back home to myself, and the proverbial floodgates of confused communications began. She blew up my phone with texts and calls within 15 minutes of a potential agreed upon contact time. I can't abide that. Sorry. You and your drama must go.
2. New Girl, of the poetic and aspirational heart, did a bit of a disappearing act. Not in action, but in presence, she became unavailable. A visiting friend, and then a scheduling conflict and then, "Have a great weekend with your kids." It was only Wednesday. Easy handling here. No worries. No fear. We are still in the very early stages of "what if." I have not given her any of my spark. I have begun nurturing a spark for her, but that is all. I'm saving the poetry for a future time. At the moment it is a projection of my spark on to something that might not be accurate. So we breathe and relax. "Yes, have a good weekend."
3. Girl with Potential #2, from the previous post (Tilting the Planet In My Favor) texted and called me last night. It was a nice phone call. She was asking if I was available to join her for an event on Friday. I couldn't go. But I was happy to express how willing I would be in the future for similar invites. And I was clear that I was happy to hear from her. It was a warm fuzzy. She had reached back to me. After a moment of pause. Again, she's got spark potential, but it's still undeveloped.
What we want is someone who lights up when they see our spark. And then we want to be lit up by their spark as well. When we are together our sparks have the potential to become a fire. But the process of bringing them together and being vulnerable and protective at the same time is something new and different for most of us.
I learned in my marriage to ex-y that passion and beauty can blow right over the spark. In the fits of desire, my own need, and my infatuation with her, I forgot, or missed, some core fundamentals that I should not have. No regrets. I have two beautiful children, and we soldier on as co-parents rather than parents. BUT… we could've had it all.
When you are aware of your spark, you can bring it to bear on a given relationship in a new way. As I am learning how precious my energy is, I am also aware that people of the fire are drawn to sparks.
In fact, we did have it all. At least, I thought we did. And while she was carrying my spark I didn't even look at other women with the same eyes. I was DONE. I was HOME. I was COMPLETE. I was also misguided. But that's a story I've already told here.
So in the current moment, I am well aware of my spark and the sparks building with PG#2 and NG. How fun.
And what I hope to learn, before moving too quickly with either of them, is how well our sparks fit together. How well we resonate, even in these very early stages. How easily does change get accepted and how stressful are the resets? We are in this next journey for the big finish. (That's an idealistic concept, I know, but it's an intention and not a truth.)
So let's be sparking together. Let's see if we like the feel of the other person's personal flame. How can we support and champion their ideas?
Oh, and I almost forgot. I've killed my online dating profiles. Not in response to any of the above changes, but more in an attempt to simplify and be quiet. AND in that process, one final spark, OK-girl and I exchanged contact info. We'd been chatting on OKC for over a month. She was busy. I was easy. We were just being casual friends on OKC. But she was the only remaining spark. So I gave her a final ping with my email and cell number. And guess what? She texted me last night. And we had a funny exchange. And we'll probably go have a drink in the next week or so.
That's another learning. Hold on loosely. I learned this in spades with Kissing Girl. When they are TOO ready to engage or schedule, that might be a sign that something is missing in their lives.
And final thought. When you are aware of your spark, you can bring it to bear on a given relationship in a new way. As I am learning how precious my energy is, I am also aware that people of the fire are drawn to sparks. And, unfortunately so are the vampires. So as you bring your energy online and put the spark on your sleeve a bit more, beware of the baddies as well as the potential mates.
We're all learning this together. Today I spark. And viola I have three potential sparkmates again. Like moths to a flame. Let's see who circles without imploding, getting burned, or lighting up too quickly. And I will be listening for their sparks. What songs are they singing about themselves and their lives? And how does their flame make me feel?
Sincerely,
John McElhenney – life coach austin texas
Facebook  | Instagram | Pinterest |  @theoffparent
*written April 2013
As a certified life coach, I've been helping men and women find fulfilling relationships. If you'd like to chat for 30-minutes about your dating/relationship challenges, I always give the first 30-session away for free. LEARN ABOUT COACHING WITH JOHN. There are no obligations to continue. But I get excited every time I talk to someone new. I can offer new perspectives and experiences from my post-divorce dating journey. Most of all, I can offer hope.
< back to On Dating Again index
related posts:
resources:
---