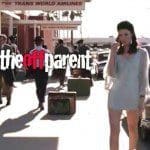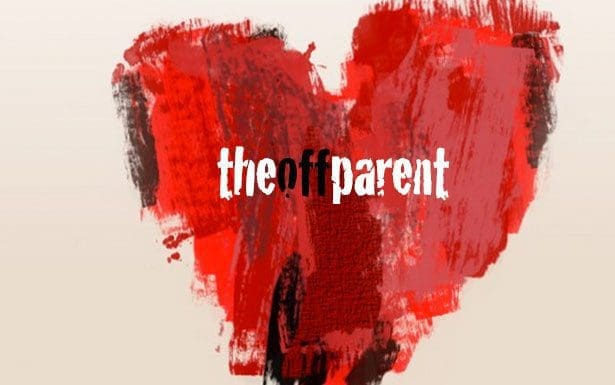 2022 Refresh: This is not a recovery blog. I am not trying to teach you anything. I am venting about a divorce I did not want, I fought against, and I eventually resigned to accept. I'm still not happy about the divorce. I AM happy that I am divorced from the woman who had such a cynical mindset, but the method of her departure and her continual betrayals, well, those make me mad. I still love the mother of my children, I still hope for her life to be less stressful and happy. But I will never forgive her for the 1/3 dad role she awarded me as she went on to get everything she asked for while continuing to be angry, vindictive, and anti-co-parent.
To her, this blog stands as a testament to my fury. My pain. My howl into the night of the divorced parent. "Off Parent" is a term used to describe the parent who does not have the kids on a given weekend. Of course, "off" also contains a deeper nugget of meaning, that I intended to be pointed directly at my ex and also at myself, "off" from the devastation of the divorce. Here is a post that was found yesterday by an avid reader. I thought it was worthwhile to resurface it. Cheers.
+++
I've failed at marriage twice. I don't want to fail at it again. So, do I get married, EVER, again?
Somedays you wish your ex was dead. Then you remember your kids and how sad they would be and the visitation schedule that does give you nights and days to your own devices and potential dating/relating/loving again. It would be a huge blow to everyone.
Of course, the divorce was a huge blow as well. And somedays you wonder, WTF? Why did we have to get divorced? If we were still joining our financial strengths and not paying for two houses… Okay, that ship has sailed, but there is research that says often the divorced couple looks back, five years later, and says, "No things are not better now that I'm divorced." The permanent solution to the transient problems of marriage, money, parenting, sex, and compatible love languages, is not always the best choice.
On the other hand, if I had stayed in my marriage, if I had won the fight and she had agreed to work on some of "my" issues rather than just the crisis of the moment and my problems, well… Again, probably I'd still be in a sexless marriage with a woman who was unhappy most of the time.
How did she become so unhappy? Was I the cause of her depression and anger? I sure tried all the things I knew to make things better.
How did she become so unhappy? Was I the cause of her depression and anger? I sure tried all the things I knew to make things better. More money in the bank. Less complaining about sex. Fewer demands for physical closeness. Cleaner house. And nothing worked. We talked about it once (see: Are You Having Sex, Because I'm Not) and it didn't really make things better. In fact, she was mad at me for buying the book on reawakening your marriage. It was as if I was accusing her of the problem. I wasn't. I was trying to figure out OUR part in the loss of passion. I never did get an answer.
I mean, I got these answers:
I'm tired
There are too many chores
The kids are in the next room
Not until the dishes and laundry are done
You're not asking me the right way
I'm tired at night after the kids go to sleep
I'm not a morning person
That's not a very romantic proposition
No, I don't want a massage
I don't like naps in the afternoon on a weekend
I need to work
The lawn needs to be mowed
And after a while, I think anyone begins to get discouraged. And perhaps, to her, it felt like a war. Like an invasion of her privacy, even in my asking. But the feeling to me was of being put in some sort of glass box. I could see her. I could adore her. I could try to reach out to her, but it was often rejected soundly, and with anger. What's there to be angry about? I mean, we're in this together, right?
I remember reading some of David Deida's work on the polarity between men and women. In his writing, he recommends that the man and woman really work to enhance their polarity. The man works to become more manly, more masculine, more of the romantic poet home from the war to ravage his beauty. The woman's job is to become more vivacious, more sexy, more desirable. And the heightening of these roles brings up the heat and the chemistry for more passionate love-making, and even, spiritual sex. Ah, yes, how I wanted David to come to have a chat with us, and see if he could offer some advice.
One of the concepts that I really liked in his work was that of not settling for the tired and depressed housewife. No. I wanted and was okay in asking for my wife to be energetic and juicy-alive. She could work to return to the vixen I fell in love with. And if she did that, I would do my part to do even more chivalrous male shit, and keep the home fires burning. Again, that didn't happen.
Dammit. I'm not happy about this. I wasn't happy about it then, and there are still parts of it, that chap my hide. Why didn't she listen when I said we need to work on our sex life? Why did she put up defensive shields around touch and closeness, as a rule?
So what makes a non-emotional person fall in love with an emotional one? What makes a passionate poetic man go bonkers for a woman who was more comfortable running profit/loss scenarios?
I was coming home to a battlefield rather than a home. And in the closing year of our marriage, it was worse than ever. And I began to squawk for my wife to come back. I kept asking for her to stop working on a Saturday, and go with me and the kids to the pool. I kept trying alternative ways of asking for closeness. But even the non-sexual closeness had become painful to her in some way.
Obviously, I can see now, she was already gone. She had been leaving the marriage long before she asked for the divorce. My attempts and requests for more more more, were no longer falling on a receptive heart. She had put up the defenses and was working to cover her options. When I did confront her about going to see an attorney, and she said she had. I didn't ask how long she had been consulting about her divorce plans. And of course, it doesn't really matter, because the intentional exit of her passionate feminine energy had been going on for a while. Maybe even longer than I can imagine.
So what makes a non-emotional person fall in love with an emotional one? What makes a passionate poetic man go bonkers for a woman who was more comfortable running profit/loss scenarios? Beauty, yes, but something else as well. There were certain strengths she had that I found attractive. There were business-like decisions and plans that she was an expert at. And in our parenting roles, she excelled in proposing the "plan."
And she was beautiful. She still is beautiful. She is still my physical type. But she was not from my same planet. And her love language profile was almost opposite from mine. Where I craved touch as my single most powerful indicator of love, her priorities and passions were more piqued by "acts of service." The "do something for me" love language. And I can see that now. How even a burnt out lightbulb to her was a failure on my part. Why did I not see it and change it without her having to ask me?
Her joke, a line from a book, I think, was, "Another in a long series of disappointments."
I guess in the end that's what broke her spirit. She had been disappointed too many times in my fulfillment of her love language preference. And she was ready to pack up and look for her fulfillment somewhere else.
Of course, I don't ever REALLY wish she were dead. But in some ways, our disconnect was like a death for both of us. I just took a lot longer to catch up to how much pain I was in.
Sincerely,
The Off Parent
*this post written June 2014
back to The Hard Stuff
related posts:
resources:
image: paint brushed heart, PhotoSteve101, creative commons usage
---