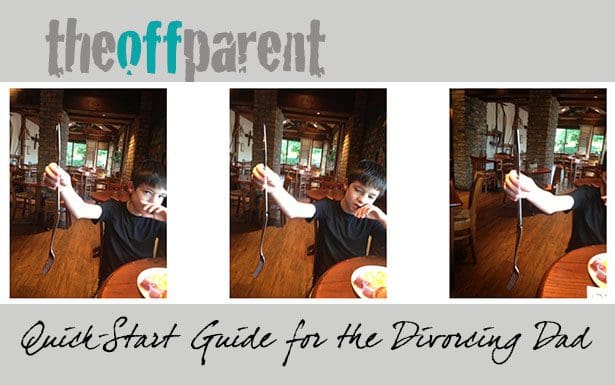 When you go down the path of divorce, however you got there, a few realities are going to rush up and greet you rather quickly if you are a man. There are two important issues that it is critical for you to understand. Time and Money are the only negotiating points you have. Let's jump straight into the story, shall we…
When my time with them dropped so significantly, I began to crater on the days and weeks that I had zero access to their smiling faces.
The legal system is set up to support single moms and to force dads to make their child support payments, regardless of changing situations or dad's ability to pay. That's not their problem. And the typical support package includes the Standard Possession Order and some percentage of your income, depending on the number of children you have. Let's get real clear on both of these new realities in your life, as a dad.
SPO (Standard Possession Order) is the parenting schedule you will most likely be offered. The reasons behind this 70/30 parenting split were established by the state over years of divorce and custody battles and negotiations. The rationale behind it sounds like it made sense 30 years ago.
The mother as the primary care giver will be given the majority of the time with the kids. This allows the continuity of their primary relationship in this trying time. This leadership role will be called the custodial parent. The Attorney General's office, should they ever be needed, will treat the custodial parent like a client. The non-custodial parent, on the other had, is a bit of a second class citizen. This morning when I was confirming some of the details about my current arrangement, I noticed this contact list on the AG's website.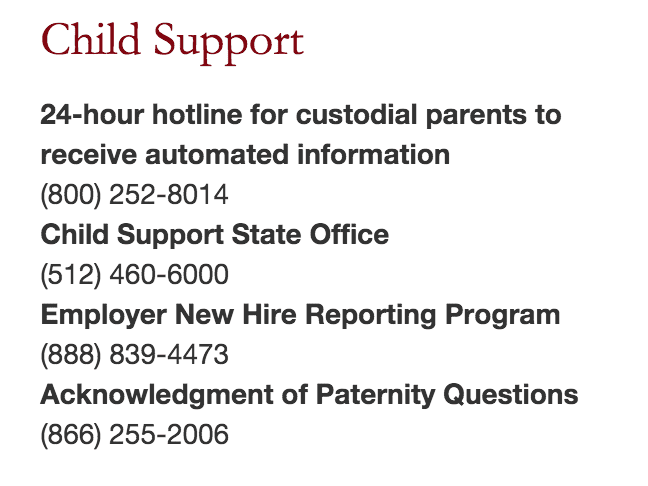 The custodial parent get's their own line. As do employers and people not so certain of their paternity obligations. All others please call the general number and get put on hold and endless transfers through voice activated systems. "If you are the custodial parent, press one. If you are the non-custodial parent [the only reason you are calling us is because of a problem, and you're probably a dead beat dad] press two.
Time and Money. Those are the two negotiations you will have to settle in order to get divorced. I was the uber-cooperative divorcé. I agreed to everything. I was told it would be in the best interest of the children for the mom to get the house, the child support, and the lion's share of the time with the kids. I had a naive idea at the outset that we would divorce 50/50 just like we had parented. I was wrong. And the state's attorneys have given us a lot of precedents that show this role for the dad is the best one.
Non-Custodial Parent. Standard Possession Order. Child Support. Those three little phrases are about to become very important in your life. And your understanding, navigation, and negotiation in setting them up, might save you a lot of the heartache and drama that I've been through.
TIME
The 70-30 split sounds a bit abstract until you are in middle of your "off" week and you are trying to imagine surviving the next 4 days until you see your kids. Here's how the typical schedule breaks out. Dad gets the kids every other weekend. During dad's ON week he gets two additional nights. Thursday and Friday. If your kids are already in school, that's really after school time, and getting them up for school on Friday morning and Monday morning, if that's your schedule. (All schedules can vary and still be basically the SPO.) On the OFF week, you may or may not get a single night sleep over. Again if your kids are in school, that's really one cycle of feeding, homework, and back to school the next morning. Those single night stays were hard. The loss when taking them to school on the off Fridays was brutal.
I struggled to stay brave while I was with them, and suffer greatly when they were gone.
Time with my kids was the most important aspect of my life after they were born. Everything I did, I did in consideration of my then-wife and my kids. I centered my hopes and dreams around being a great dad, and being there for them every night, every volleyball game, every time they needed advice. And when they were younger, say after 3rd and 5th grades, they really did need a lot of interaction and caring. When my time with them dropped so significantly, I began to crater on the days and weeks that I had zero access to their smiling faces. I might have done better to fight and receive a more equitable divorce. Maybe Joint-Custody and a real 50/50 schedule would've provided more connections between us. Maybe I'd have been able to get my son into tennis or bike riding. Maybe I wouldn't have crashed so hard into depression.
When I was thinking about the math last night, I was surprised to understand that she had the kids more than twice as much as I did. The 70/30 split is very abstract until you are losing so many nights and weekends with your kids. I still think a 50/50 schedule would've been better for my kids. And today, I have some ideas that might make that possible. But today my kids are teenagers. Today they have their own independent lives. Today, my interactions with them, even when they are here, is fleeing, abstract, and often superficial. I dig being with them, and I try and make myself open for their questions. But at this stage the lead in the relationship is up to them. Asking your kid, "What happened in school today," will never get more than a "not much." When your kids want to chat they will seek you out. By being available, still only 8 days out of a 30 day month, those opportunities have smaller windows.
So my ex-wife gets more than twice the time with the kids. Wow. It's a lot. But until you're IN DIVORCE and have kids, you can't really understand what the loss means. It took the breath out of me for over two years as I struggled to stay brave while I was with them, and suffer greatly when they were gone. The OFF parent has a lonely road ahead.
MONEY
This is where the rubber meets the road in divorce. In general the dad will have the child support obligation. The idea is that he is often the primary bread-winner, or at least as a man, employable at a higher wage. And as the story goes, the kids and their mom should be able to continue with the lifestyle that they have grown used to. (No mention of what's about to happen to dad's lifestyle.) And while that language sounds okay, the execution of these documents are often brutal and pugilistic.
Here's an abbreviated version of what my "deal" looks like.
29% of my take home pay will be paid to the ex-wife for the children's care and feeding. That money is tax-free to her, since the taxes were taken out of my wages prior to the withholding. Wow, that's a pretty good deal. Seems like it should be a deduction for me and the taxes should be taken out equally. But that's not how it goes.
When you are considering divorce, as a man, consider the two most important issues as a parent: Time and Money.
And if you have or hope to have a high-paying job, that's the mark you will use in the negotiations for the decree. In my case the rough number was set at 1,200. Okay. But wait, that's not all. In most cases the dad is also responsible to pay for health insurance. Again, this might be more fair if it was split 50/50 but that's not usually the way it's done. Again, I think this was set up when dad had the big job, and this would prevent him from tanking that job and losing the good insurance as a way of punishing his now ex-wife. Either way, this additional obligation is tacked on to the sum of $650 – $1,100 depending on your plan, and depending on your employment status.
So, just to sum things up for you. At this very moment, since I am employed by a contractor who does not offer health insurance benefits. My monthly total in child support obligation is $2,300. Wow. That's a chunk of change. It puts a significant squeeze on my opportunities for employment, since I have to make that before I can begin to think about rent, food, car insurance, phones, for myself. If you start every month with a $2,300 bill, that's a real demotivational blow. It has felt insurmountable from time to time.
And when I lost my job, as a result of the tanking economy, the child support obligations or payments didn't change. I could've hired an attorney and asked for a reduced child support payment, but I didn't have the time or the money to do that. I was trying to figure out how I was going to keep my house. The house that I'd managed to buy, in spite of the large child support payment, when I landed a great new job, post divorce. Only the great job didn't last. The startup changed their business model and eliminated my director-level position.
The killing blow, the unforgivable transgression that I've had to forgive, came when my ex-wife decided the proper course of action would be to turn my late support payments over to the AG's office for "enforcement." This one act of anger, has cost me and my family thousands of dollars and has actually gotten less money into my kids pockets. And the debt, as seen by the state, is a huge lien on my credit. This one act caused me to lose the house. And for one year, I actually had to live with my mom again. Fortunately, she and the kids and I had a humorous attitude about the whole thing.
"It's better than living under a bridge," my mom would joke. And she had a garage that we converted into a place for my bed. The kids each had rooms. So in my mom's house, at least I was able to accommodate my weekends. By filing with the AG's office, while I was trying to restructure my debt so I could keep the house, was the last act of anger and aggression that she could take. She took it. I lost everything.
From those ashes however, and even under the $2,300 monthly payment, and now a big fat lien on my credit, that prevented me from qualifying for a used car loan when my car was destroyed in a hail storm, despite all of that, I'm still surviving. I wouldn't say thriving yet, but I'm getting by.
When you are considering divorce, as a man, consider the two most important issues as a parent.
TIME: If you parented 50/50 and would like to continue to maintain your relationship with your children at the highest level, you should go to the court and ask for 50/50.
MONEY: When you negotiate child support you can do two things very differently than I did. Ask for joint-custody. You can then be assured you will have equal rights if things ever get to the AG's office. And make sure the amount you agree to in the decree, the amount that will determine your child support payments, is either conservative, or real. In my case the amount was set on historical data and on the hope of a promising job interview, that didn't pan out.
Finally, if you're going to agree to a cooperative divorce, make sure you add in a clause about NEVER INVOLVING THE ATTORNEY GENERAL'S OFFICE. EVER. My ex and I were in an argument about the timing of my child support payments and how I was planning on catching up, when I lost my job. She waited a few months. At this time she began to get very belligerent. She refused to meet with me in person about parenting or school issues. Her response to my email requests were simple "when can I expect my money." That shut down all opportunities for co-parenting that summer.
Sincerely,
The Off Parent
@theoffparent
back to Single Parenting
This early negotiation breakdown is chronicled short summary.
The big AG breakdown in chronological order and how my life fell through the cracks.
---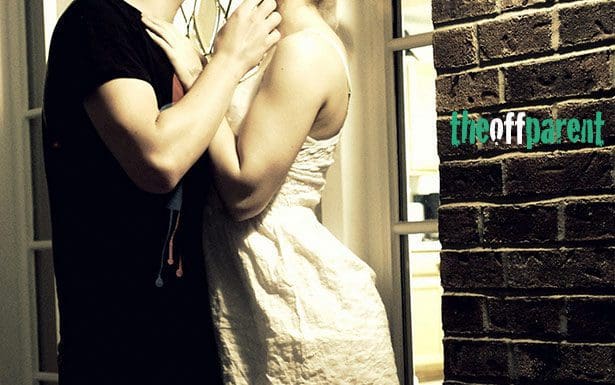 This isn't a mating call post, but more a look at some of the ways divorced dads are cool, flexible, and likely to understand divorced moms.
FIRST: Let's compare notes on our kids. We've got our priorities straight. Our kids come first, our dates come second. Got it? Good. I don't think any single parents will ever need to debate this. Now, dates without kids, or even parents who's kids are long out of the nest, might present a bit more of a problem. There is an imbalance of time. I do spend more time with my kids than with my date. But, that's only while we're getting to know each other. But let's stop right there and not get ahead of ourselves. We are talking about dating, after all.
So if this partner has their act together, even after a divorce, they're probably pretty flexible and understanding when it comes to compromise and negotiating wants and needs.
SECOND: Let's compare notes on our exes. I can lend a sympathetic ear to your stories about your dickish-ex. No problem, I've go my ex-y who can be a handful from time to time. I'm likely to take your side in any debate. And if you just need a sounding board, I'm here to say, "Wow, he really is a dick."
THIRD: Let's just say sex was getting less and less frequent and a bit less fun towards the end of my marriage. So, to say I'm hungry would be a bit of an understatement. Attentive might be a better word. I am so ready to make you feel good. Sure, we can get to me in a minute, but let's just enjoy you for the moment.
FOURTH: By this time, even with a divorce and child support, we should have the money thing dialed in. Sure, there may be some setbacks (heck, I'm in the middle of the biggest one of my adult life right now, but…) along the money trail, but a partner with some history probably has found a way to make a living.
FIFTH: A well-balanced partner with kids and an ex has learned to get rid of the drama and strife. Divorce is one of the biggest stress potentials of our adult lives. So if this partner has their act together, even after a divorce, they're probably pretty flexible and understanding when it comes to compromise and negotiating wants and needs. An unbalanced divorced parent is pretty easy to identify as well. Listen. Are they complaining about their ex? Do they have more drama than most people? If so you can move right along. But if your divorced partner still has a healthy sense of humor, they are likely to have a positive approach to navigating the path of developing a relationship.
If we can build our alignment of priorities around our kids health and happiness, then we can both relax when we are able to find time alone as a couple.
SIXTH: We're going to understand if you're too tired for the dinner and dancing plans. So you want to curl up on the couch, watch a romantic comedy and order chinese food? Sure, we get it. We'll even rub your feet during the movie.
Relationships are not easy. But a divorced dad has a lot of experience under his belt that might come in handy as you too are dealing with parenting and dickish-ex issues. I'm pretty certain my next relationship will be with a divorced mom.
If we can build our alignment of priorities around our kids health and happiness, then we can both relax when we are able to find time alone as a couple. Perhaps that scarcity of time can build and sustain some of the honeymoon phase of the courtship. There is something quite motivating about sexual hunger for someone you are getting to know. Use that energy, prioritize your parenting, and have some fun. After all, we're still talking about dating, we're not going to get married or anything. (see What's This About: Marriage?)
Sincerely,
The Off Parent
@theoffparent
related posts:
image: always kiss me goodnight, courtney carmody, creative commons usage
---
I write a tech blog during the day. And occasionally I do a movie review. Just for fun, I call it. And I did one a while back on the release of Iron Man. But it was a thinly veiled slam on my ex-y. How could she walk out? There is NO GIVE UP. I was mad, I was confused… Here's the review.
+++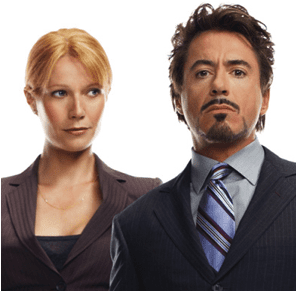 There's a critical juncture at the end of Iron Man 2, where Pepper Potts throws in the towel. In the romantic version she is doing it because she loves the real Iron Man too much to keep going through saving the world over and over again. She's had enough.
From the Wikipedia entry on Pepper:
Paltrow reprises the role in Iron Man 2. In the film, Potts is promoted to Stark Industries' CEOwhile Tony is attempting to set his affairs in order due to his impending death due to the poisonous side-effects of the arc reactor's power source. When talking to Nick Fury at the end of Iron Man 2, Tony also hinted that he and Pepper were in a relationship and his life was back on track.
So in the movie version of reality, I guess we don't really know if they are going to hookup. It's not like there hasn't been some tension in Pepper's "caretaker" role. Sure she's holding his life together. And sure she's an amazing organizer and champion for all things Tony Stark. And being promoted to CEO and essentially bazillionaire of Stark Industries might be nice. But, she is DONE.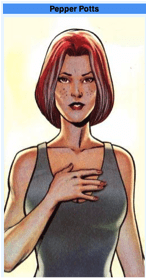 So in the non-movie version, in real life, for example, when the CEO says, "I quit." Are there any further options? Is there a way to "talk" the leader back into the leadership role? Back to the movie, do we even care about the CEO role at this point? (I imagine the sap inside all of us was yelling, "Kiss her, you fool.")
So my personal reaction was something along the lines of "What? She's done?" Again, I'm sure I'm projecting here, but… "After all that? Sure it was HARD, and sure you're TIRED, but you're QUITTING?"
In my mind we're talking about something bigger than HARD and TIRED.
On the flipside, the new agent is also a winner. And quite a feisty contender, that Natasha Romanoff.
And what CAN you do when the leader, or the other person, says, "I'm done."
What I think Tony Stark has to do is let her go. At what juncture in the future might the stress be too much for Pepper yet again? How can you count on that prior bond/faith/strength, after the other person has opted-out? Won't they be likely to opt-out again?
I don't remember the final scene in the movie. Did they kiss? Did they talk about a vacation in paradise somewhere? But I do remember being stunned and a bit frustrated that she'd quit. Perhaps a little bit mad at the sugar-coated ending. Because the failure was devastating. Or is it a new beginning?
Sincerely,
The Off Parent
Note: Learning not to send sizzling zingers at my ex-y has been one of my most valuable growth steps. It does no good. I remember writing this and hitting the publish button… "Heh heh heh."  She'll get the message. It will be humiliating. (Self-reveal.) Oops. That's not a good thing. She's the mother of my kids. She's a person I loved. She's still the woman I married. So even putting together pointed txts and emails together was fun, but was also destructive, and in many ways, still holding me to the woman I so desperately wanted to leave behind at this point. No thrashing. Barbed emails and messages are just thrash.
---