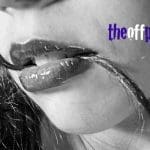 [I really don't want to write this post. I don't want to go where I know it's going. I'm sad. I'm conflicted. I've met someone, who's SO CLOSE. I've also discovered that I have got a bias.]
A new awareness: Kissing maybe as addicting as sex. And though we have not taken any clothes off, GF 2.0 and I have moved quickly into something resembling intimacy via extended kissing time. I'm not sure I'm any more clear-headed than I was with GF 1.0 when we entered the bedroom with abandon on date number two. But when she's misty-eyed and smiling at me and the oxytocin is flowing I'm not so sure that I'm making wise decisions.
She's the one who "slowed down the runaway train" when she let me know, the first time at her house, that we would not be ripping out clothes off. I was relieved. I had been having similar thoughts just an hour before when we were in a massive kissing session in a park by the river. I'm not sure my process was the same, but my internal question was, "Do I want to do this?" I was tired. I had been up since 4 am on some creative jag, and I really wanted to go home and take a nap.
She suggested we go to her place, and take a nap, and then see where we might want to go from there. It was an exhilarating moment. And one I was not sure I was going to be able to control, once we got to a cool, dark, and private place. And as the kissing heated up in her wonderfully fluffy and inviting bed, she gave me the brakeman's warning. I was happy to agree. I didn't really want the momentum to propel us into sex to quickly, but my Pavlovian brain was revving up, and I knew the discipline would be difficult without her compliance. She took the lead. And the kissing got out of control for 30 minutes or so, safe in the knowledge that we had agree on not sexing it up.
It was wonderful. And the pause gave me some time to reflect, even filled with desire, on the goals I had for my next relationship. We had been talking around a lot of this information, thus far, during the afternoon.
I restated my relationship must haves: 1. able to express deep emotions; 2. comfortable with physical closeness; 3. sexual chemistry; and my new addition 4. adoration. We covered some, "What happened in your past relationships?" And "What went wrong in your marriage?" She had never been married.
And kissing her deeply on her bed, fully clothed, I was closer and closer to infatuation and lust that comes from newness, and the exhilaration of experiencing something new. Maybe, just maybe, coming closer to finding a next relationship.
BUT… something happened. Two things happened. And the pause, the delay at rushing into the sexual tunnel of love, might have saved us both a lot of heartache. (It's not done, yet, I haven't talked to her, but she's on her way over here in an hour.)
The first awareness is the most uncomfortable. I am ashamed to admit it. In all that IS right with this woman, all the excitement, energy and good communication, I cannot get over her weight problem. My friend said, "Does she know she's overweight?" Of course. She's talked about control and just last night, in a kissing fest, she mentioned getting new jeans and being very happy with her new style.
But laying back on the bed, I was holding her feet, I couldn't suppress my need to be elsewhere. I'm sorry. I'm guessing this will generate some ill will. And I'm sure she's not going to be happy when I talk to her about not being ready to move on in our relationship. She will be gone. And again, I'll be alone. And my church of kisses will collapse back into silences. But I know that's where I need to be.
Girl #3 met me for coffee yesterday as well, and it was clear that I could make a case for her, she wasn't that engaged or connected. She was a bit flighty. I think I recall this trait from when we knew each other 15 years ago. She was attractive to me. She fit many of my desires about intellect, fitness, and a full life of her own. But I couldn't really penetrate her ditzy fog. It wasn't that she was ditzy, but it seemed that she liked to play ditzy, as an excuse for forgetting something, or not wanting to explore some topic of conversation.
Back to my priestess of kisses. I cannot lead her any further down the road of excitement. She's been sharing me with friends. And I would ALMOST rather give her some more time, but really I'm giving myself more time to NOT deal with it. The further we walk into the church of kissing the harder it is going to be to leave without a sacrifice.
So… PAIN PAIN PAIN, I'd rather do almost anything other than hurt someone.
OH, the other awareness that came from this journey down kissy-face lane.
WHAT IF, she had fallen physically within my range of comfort? What if the girl who was so delightful turned out to be a real possible "match?" Without kids of her own, she had very little to do other than want to be with me.
Am I ready for a devoted girlfriend who wants to spend endless time with me? Isn't some of that what we are looking for?
But what about the nights I just wanted to read or get in bed early? What about the times I really just need to work… Even with GF 1.0 there was a bit of a struggle when I said, "I'm really busy, can we get together tomorrow instead?"
So how is that going to work? What if I got exactly what I was hoping for? The FOUR TRUE requirements, and she wanted to be with me. And then she REALLY wanted to be with me. What then?
My friend said, "She needs to have a rich life all her own. So she is not so dependent on your schedule and your activities."
I floated the idea, "What if what I want is really just a lover?" But I know that is not the solution.
What I learned, yesterday as I was contemplating this woman who REALLY wants to be with me… was I actually have to define some of my desired time constraints as well. So you mean, even after all this, all this work to FIND SOMEONE, you also have to negotiate time and schedules?
And of course, the concept flashed across my mind, "It would be the end of The Off Parent."
I laugh now. Hardly. But the focus and dance of this story would change dramatically.
Sincerely,
The Off Parent
< back to On Dating Again index
*written April 2013
Resources:
---