Online Dating from the Other Side
So, what's it like for women on online dating sites? I know what the man gets, but what about a fairly cute woman. What's her experience?
So I thought, let's find out.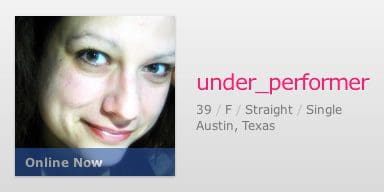 I googled "average girl" and this was the first hit.
I've filled out about 20 questions, and filled in all the info on my bio. Fairly generic. No real material for the hungry male population to grip onto, except for the nice pic. And the HUNGER.
So let's sit back and see who shows up, and what they show. And one thing you can be sure of, I won't be setting up or taking any "dates."
Sincerely,
The Off Parent
permalink: https://theoffparent.com/the-other-side/