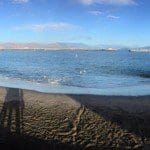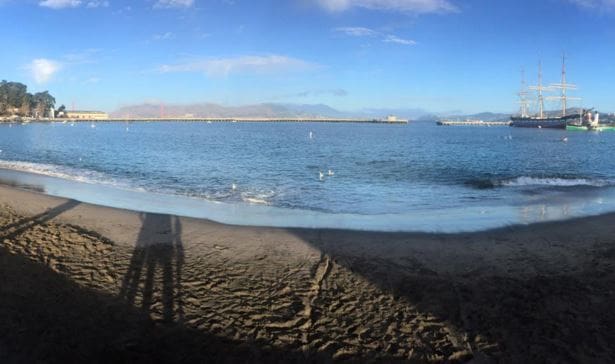 I'm not a young man. I'm 53 years old. And still tripping and falling flat onto my face. And each time the structures and supports around me have supported me, but not before I have done damage to my friendships, my professional reputation, my creative partnerships. Everything comes to a screeching halt. And then, miraculously, I bounce back.
I'm up, making music, writing stories, and cruising along, and then I'm off my horse unable to get back to my feet.
But the set backs have been vast. And my confidence is shaken every time, like there is a new small marker of doubt planted in my mind reminding me that my darkness is ready to pounce down and crush my plans. Even as things begin getting good, there's a shadow of doubt now that causes me to question my hopefulness. I'm not saying that I can never go back down, but I am actively seeking a way to avert the slide as it begins happening, notice the signs before they become symptoms, and keep writing and telling my story throughout the entire experience. How does that sound? A bit grandiose, don't you think?
I don't want to become the poster boy for bipolar disorder, but there's no sense calling my cycling by any other name. I'm up, making music, writing stories, and cruising along, and then I'm off my horse unable to get back to my feet. That's a pretty wide swing.
Just as I think I'm done with it, as I proclaim that my episode is over, I begin forgetting what got me down and what types of activities helped bring me out. Not this time.
Bringing my Achilles heal out into the open may give me some insights, and I may also lessen the impact even as another swing is in progress. Here's why I think that's so.
When I'm in the deepest pain my own thoughts become dark, circular, and very self-focused. My depression seems very real and consuming, but when I try to articulate "what" is getting me down, I have a harder time explaining it to someone else. In my head it's perfectly clear how f-d up I am. When I try to explain it to someone else, a friend or therapist, it suddenly seems irrational and silly.
By opening up my dialogue to include this audience, I'm hoping that the same illumination becomes easier.
Most of my depression is a narcissistic whirlpool of self-pity and shame. As I reveal and discuss those things I think are literally killing me, I'm hoping I will see that my madness is more made-up that real.
Nothing about my depression was fake. But a lot of my fatalistic thinking was 100% false. We cannot know the future and obsessing about it, replaying scenarios where NOTHING works out, is a very quick way to sink yourself into anxiety and depression. For me the two are closely linked, like thunder and lightning, anxiety and depression. Anxiety piles on when I'm starting to lose my footing, and suddenly I'm in a semi-catatonic state, just wanting to be left alone.
I kept having to close the exit of death as a possibility and start dealing with some of the things I simply wanted to avoid.
That's the other fallacy of my depression: being alone sucks. My past as a child, and as a depressed person has trained me that being alone was safer when I was depressed, but it's certainly not better for me. I know this is true. As much as I want to hide and isolate, I know this is part of my illness. Wanting to be alone is a bit like wanting to disappear. If I could just be gone, just sleep on, have a heart attack, something, this pain, this self-sabotage would stop.
Of course, that's wrong too.
My oldest sister jumped off a bridge when I was in my twenties. It was Christmas day. The joy of the holidays has been bleak ever since. For a while, my young children provided a distraction and fun activities to chase away that time, but this holiday season, as I got further down, further away from my authentic self, my sister's death felt like a call to action, and not in a good way. I've never really been suicidal, but the idea of just being gone, occasionally crossed my mind over the past few months. And something about having a history of suicide in my family, seems like it would be understandable. "For whom?" For the people left behind? My daughter and son? No. Not acceptable.
I kept having to close the exit of death as a possibility and start dealing with some of the things I simply wanted to avoid. The old sticks and stones fort was not working. As part of my recovery I had a faithful partner who stood with me and encouraged me to keep exercising, even when I didn't feel like it. And to my own credit, in the darkest times, I probably said no twice. And right as she was exiting to go on the walk/run without me, I regretted it. I got what I asked for, to be alone. I wanted to be with her, I just didn't want to exercise. But that was part of our deal, part of our relationship, part of what bound us together. She goes and I follow. Each time she would ask, I'd remember, "Be careful what you wish for, you might just find yourself alone." I'd put on my winter coat and hat and running shoes and off we'd go. Together.
She could've run on ahead up the hill and been done.
As I was catastrophising in the last few months, one of the things I was soooo sad about was losing her, losing this wonderful relationship. She gave no indication that she was leaving, she actually continued to tell me she loved me and was happy with me, even in my current state. My sadness didn't believe her. But that's okay, she kept saying it, kept asking me to climb the hills, and kept showing up every night to make dinner together.
And something my meds doctor said as I was asking for help, "She sounds like the real deal, and I just want to get you some relief before you blow through her. We're on this planet for such a short time. I mean, how many more chances to you have?"
Today I can hear that as a positive challenge. At the moment, I turned it from dread into effort. Effort to get better, effort to keep saying yes and climbing the hills beside her, and effort to keep showing up as the man she fell in love with.
In both of our previous marriages we were the partner who really fought for the relationship. And as we were initially coming together, just about a year ago, today, we both appreciated and acknowledged that if we were both the fighters in our relationships then perhaps we'd fight together for this one and win. We are a win-win. And today, I am even more grateful to her for her steadfastness and courage. She didn't have to stay beside me. She could've run on ahead up the hill and been done.
She didn't. We are still climbing together. And I hope through writing and speaking about this illness I can first shed light on my own situation and strategies, and perhaps give encouragement to others to "keep climbing the hill."
Sincerely,
The Off Parent
@theoffparent
< back to The Hard Stuff posts
image: standing on the beach with my sweet woman, the author, creative commons usage
---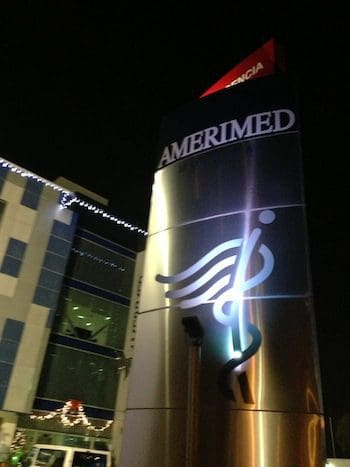 I'm in paradise. I'm in the hospital. My brother, like my father before him, is awaiting open-heart surgery. And I look at my brother, and I look down at my own girth, and I'm committed to doing even more on my healthy living path.
My father had his first heart attack when I was about 10. He was playing in the finals of a tennis tournament. I wish I could remember what my dad was like on the tennis court. Though it became my favorite sport, I'm pretty sure we never played.
It was a typical hot Texas weekend and my dad had just split sets in the singles final. In the 5 minute break he had reclined in the shade with a huge glass of iced tea. He never got back up. The ambulance came quickly and screamed off to the hospital with him. I was left with HER. My drinking, smoking, step-mother.
My dad faced a choice soon after that moment: change your life, for the better, or deteriorate into a series of health catastrophes until your untimely death.
Somehow! Even with four loving kids. My dad did not rectify his life. He died at 53. His widow followed soon after. Young and pickled from their love of alcohol.
It's an odd thing when you are facing death. Mine came in the form of suicidal ideation. (A gentler way of saying, thinking about killing yourself, but stoping short of making plans to kill yourself.)
There I was, a wreckage of post-divorce sadness and self-pity. And my silly, wounded mind kept imagining my fall from a famous bridge, or calculating how many Ambien it would take to make the euphoria just take me away.
EACH TIME I came back to the impact it would have on my KIDS. While I wasn't pulling through FOR them, I was certainly not going to intentionally devastate them with my self-inflicted demise.
So how did my Dad make the choice to turn away from us, me (his adoring mini-me) and my brother and two sisters? My rationalization goes to his alcoholism and the complete lack of clear thinking possible under his Cutty Sark dementia.
Still, it is not enough. Something deeper drove my dad to his death-wish demise. Some wounding, some battle-royale with his mom or dad… Some overwhelming sadness that fed his helpless withdrawal from being my dad.
And now, staring across the darkened hospital room at my obese brother, I am praying rather than rooting for him. At a point there are the larger things in life that drive us onward. For me, in those dark dark dark times it was my kids that held me to the mast.
My brother is 5 years older than my father when he died of his heart failure and cancer. When I look at his buddha-like figure I recognize too much of my own pain. I have kids to guide and encourage my future efforts at remaining healthy and alive. I wonder at my father's lack of perseverance at getting well, after his FIRST heart attack. And I am prayerful about my brother's condition. He is alone, without kids or current relationship. He has us. My mom, my sister and me. What will be HIS core strength?
I see my father in my brother's condition. And I see too much of my brother's tragic sadness in myself to ignore the resonance. I sit in the dark and listen to his labored snoring. I think about his easy laugh and willingness to make other's happy at his own expense.
There is nothing easy about today. I am happy in my life. I bring that joy to others. Beyond that there is prayer.
We Skyped my kids last night from the hospital. They danced and entertained us for 1o minutes. It was a bizarre-futuristic movie scene. There was joy and poignant sadness at what was missing from my brother's life. At least he has us.
Sincerely,
The Off Parent
---