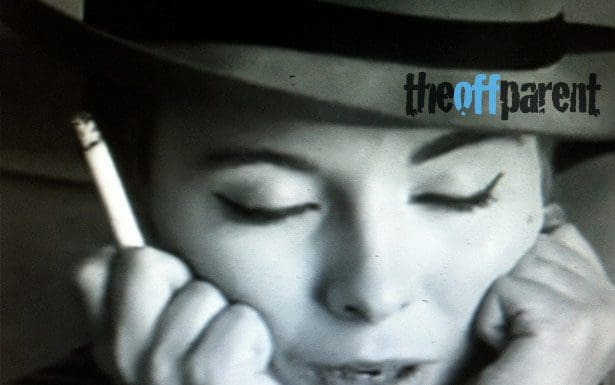 When my ex-wife turned our "case" over to the Attorney General's office she was essentially damning my credit and my hopes at refinancing and keeping my house. She knew what she was doing. I was asking her to pause, consider, and hear me when I said I would pay her the money. She did it any way.
Today, she says things like, "Well, you only started paying again because of the AG's office."
Because of the decree we negotiated in good faith, somehow our arrangement meant that, she was entitled to the money, even if I lost my job.
I'd like to say, "Um, no, ex-sweetie, I started paying you again because I got a new job." A percentage of every dollar I've earned since the divorce goes directly her. Before it was by cooperation, consideration, and co-parenting that I paid. Today, I pay (in her mind) because the state's attorney's will shut down my bank account the minute I stop.
And they have shut it down. Two weeks after I called to set up the direct draw off my new job they froze my account. I was talking to the enforcement officer and he said, "You owe your wife over $15,000."
And that's what she says today as well. That I owe her this money. That because of the decree we negotiated in good faith, somehow our arrangement meant that, she was entitled to the money, even if I lost my job. Even if I lost my house. Even if I had to move back in with my mom to have a place to stay. She wanted her money on the 1st and the 15th. And she now had the state of Texas behind her.
Calling the AG's office is a real lesson in futility. First you get screened: "If you are the custodial parent, press one. If you are the non-custodial parent, press two. If you are an attorney press three." And make no mistake, the custodial parents are the clients, the non-custodial parents are the dead beat dads. You wouldn't be calling the AG's office if there wasn't a problem. And the whole system is set up to move money from the non-custodial parent to the custodial parent. The idea is, on parent has the kids for more time so the other parent can work more and earn more money. If you think of it like a baby sitting service, it might help. If you think of it as the loss of time with your kids and money to provide food and shelter for them when they are with you, it's a whole different reality.
Today my ex-wife (via the AG's office) has a lien against me for the child support owed. This takes my credit report into the failing numbers. The used car loan I was offered several months ago, was 19.50%. Those are credit card rates. This same credit union publishes 1.65% for new and used car loans. Do you think she understands that? Perhaps she does. Perhaps she thinks this is why I've paid her from every paycheck I've ever gotten. Perhaps, the AG's office is serving its purpose. I don't think so, but maybe that's what she says to herself at night, as she is tucking our kids into bed inside the house we bought with my pre-marriage money.
Okay, at some point you've got to move on. You cannot focus on the bad that has been done, you have to look towards the positive and good things you can do. Except she keeps the boot on my neck. The lien could be released by a single letter from her. She's comfortable, more comfortable, with the AG's leverage in her court. And it's not like my 15 months of consistent payment, from consistent work, has an effect on her. She thinks, or pretends to think, the AG's office is good for all of us.
She's holding a loaded gun to my head, each day she keeps the AG's office in our affairs. As they see it, and as she sees it, I OWE her this money.
The AG's office takes a percentage of all of the child support as a charge for their collections service. So that's money that is going to them rather than to her and the kids. And when they pull the checking account freeze every so often, the cost me $200 in bounced check fees and another $75 for the processing of the hold order. Wait, what? They freeze my account and I get charged $75? How is this helping?
I could see if we had an adversarial divorce, how the AG's office my be necessary. However, I never threatened her with non-payment. I simply told her I was going to get behind when I lost my job. She held off on filing against me for the whole summer. But I'm sure she needed/wanted the money. And her anger, has not always been a great part of our relationship, got the best of her and she threw me under the bus.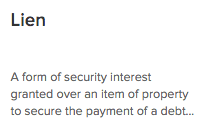 The problem is, she threw the kids under the bus too. We all lost things when I lost my house. So while I try to move on, live and let live, and trust in her good will and love of our children, she's still refusing to release the AG's enforcement from our lives. And it turns out it's a simple phone call. It could all be over. I'd still pay her each month. She'd get 10% more money, because the AG's office would not be extracting a fee. And I might be able to buy a used car without quadrupling my car payment.
She's holding a loaded gun to my head, each day she keeps the AG's office in our affairs. As they see it, and as she sees it, I OWE her this money. Money that should've been in proportion to the income we actually made and not some hopeful/aspirational income that has never materialized. I guess it's time to get some money to fight for some of my money. My daughter is 13. That's 5 more years. And that's a lot of money. Time to get started.
Respectfully,
The Off Parent
@theoffparent
< back to The Hard Stuff posts
Related Posts:
image: jean seberg, creative commons usage
---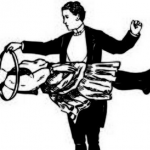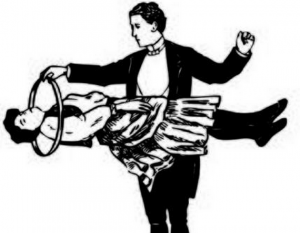 [When we last checked in, back in late August the ex had just filed her grievances with the Attorney General's office.
Here is Part 1: Tell Me Again, Why You Think This Is a Good Idea?]
My email to her was short and … Well, it was short and with as little vitriol as I could manage. I edited for clarity. Essentially, I told her I wished she had accepted my offer to talk before taking this action. (We have a mutual friend who actually works for the AG's office.) But she hadn't, and now she was going to put us both through some unnecessary process and procedure. I tried to explain, the AG's office really is a way of accounting for the payments made or not made. They had limited enforcement capacity. And I was not disagreeing with the amount owed nor the fact that I owed it.
You can't extract money from a person who is filing bankruptcy. There's no money here. That's the point.
She was clear and consistent in her message, the same message I got today as the closer on a round of emails about child support and AG's cluster.
 "I'm not contesting that you asked for us to meet and talk, and that I said no unless we could talk about child support $. It's in our parenting plan that we use email; it was a unilateral decision on your part that you'd only talk with me about certain things face to face."
Her refrain at that point, every single time I brought up talking in person, was "How Much" and "When." SRSLY? That's it? That's all you have for me? That's all the care you have for planning and strategizing about our kid's future?
I'm jumping ahead and skipping the throat punch again. Sorry.
So, here I go, heading into bankruptcy trying to figure out how to keep Wells Fargo from taking my one asset and my ex has nothing but more process and procedure to throw at me. Let me slow down and take it step-by-painful-step.
In discussing the options with my new bankruptcy attorney, who extracts his $1,000+ fee at that first meeting, it's clear we need a strategy for dealing with my ex. And let's get this straight. Not a tactic, not a way to hide the truth or tuck away some assets for protection. If she's so hopping mad at me, thinking I'm spending all her child support on strippers and blow, this should clear things up.
I can't imagine being in the reverse situation and doing anything that would damage her chances of keeping her house.
In that first meeting, we decided that I should ask my ex to accept a lean on a small piece of property my family still owns, thereby securing her "debt" to an asset. The plan was for me to agree to all of her financial grievances to-date, sign a document giving her first-blood on any sale of this family asset, and… AND for the privilege of me doing this, I could then free up some money and begin paying her child support ASAP.
I said to the attorney. "I think she'll go for that. It's a win-win for her. And we're cordial. I should be able to get that over the weekend." I left feeling like I had a plan to keep my shelter. (Back down to the base of Maslow's damn hierarchy again — Dammit.)
When I asked, via email, of course, I thought my proposition would put me back in the good-guy champ. I was agreeing to sign any accounting she had (and you can bet she had them) and begin the process of getting payments to her again. Her response floored me.
"I appreciate your kind offer. But I signed an agreement with the AG's office that I would not negotiate with you about child support."
BOOM.
10-days later, I was in the attorney's office again. Turns out, without her cooperation I don't qualify for my chapter 13 bankruptcy.
"So what, we're going to burn the place to the ground now?" I asked.
"Not that bad," the attorney said.
So get this. I withdrew my bankruptcy filing, telling the court that I would probably be filing in the future when I get my income levels to an amount that would allow me to qualify for the plan.
GET THIS: I'm trying to file for bankruptcy literally to keep the roof over my head, to get caught back up on everyone's payments, and move forward. And I didn't qualify. WTF?
I'm not sure what the next bold moves might be from the ex. I got the letter today from the AG's office that they were prepared to file a mark against my credit report showing my back payments as past due. Oh boy. I guess that'll foul up my grim options on the bankruptcy even further.
You walk away from the marriage, but you can't walk away from the financial enmeshment. Like it or not, we're still dependant on the other's earning power.
The silver lining, if there is one, is this. Wells Fargo now has to go through the process of resetting my account and restarting the foreclosure process on me again. (Boy, this is not fun.) And I have a couple of months to increase my income by about 20% or lose everything. I guess my sister's spare room is still an option if I lose my house.
Again, I can't imagine being in the reverse situation and doing anything that would damage her chances of keeping her house. I wrote that to my ex yesterday as part of the exchange that ended with her email above.  She's complaining about the cost of violin private lessons and I'm talking about trying to keep a house over my head. A place, BTW, where her kids spend 33.5% of their time.
Scratching my head, all I think is she's still hoppin mad. So mad she'd like to see me fail in the biggest way. Meanwhile, she's living in a house, that was afforded by my downpayment and my corporate jobs, and that is almost double the value of mine. Oh well.
You walk away from the marriage, but you can't walk away from the financial enmeshment. Like it or not, we're still dependant on the other's earning power. I've been doing everything I can to find the next opportunity for my work. And I would tell you that I'm not worried. But again, I might have delusions of grandeur. I've been working on replacing this income since June.
But again, unless she has me arrested, going for contempt or whatever those charges might be, I think I'm safe for a few months. I think my kids and I have a place to sleep and play and be a smaller family.
NOTE: I was really enjoying the part where this blog was becoming less about divorce and the ex and more about aspirations and seeking love. Ho-hum. And yes, I know, I'm the asshole man/dad who's behind on his child support. So in my assessment, the dead-beat dad is a man who is doing things to prevent his ex-wife and family from thriving. A dad-having-trouble is simply a dad who cannot afford a place to live and the court-ordered payments to his ex-wife. It might be a semantic distinction, but it gives me some comfort. Forgive me, but I'm trying.
After chatting with several women friends, who are also divorced, they all shared their own outrage at how I am being treated. A couple of books come to mind.
Sincerely,
The Off Parent
< back to The Hard Stuff pages
related posts:
resources:
---