---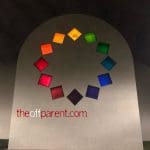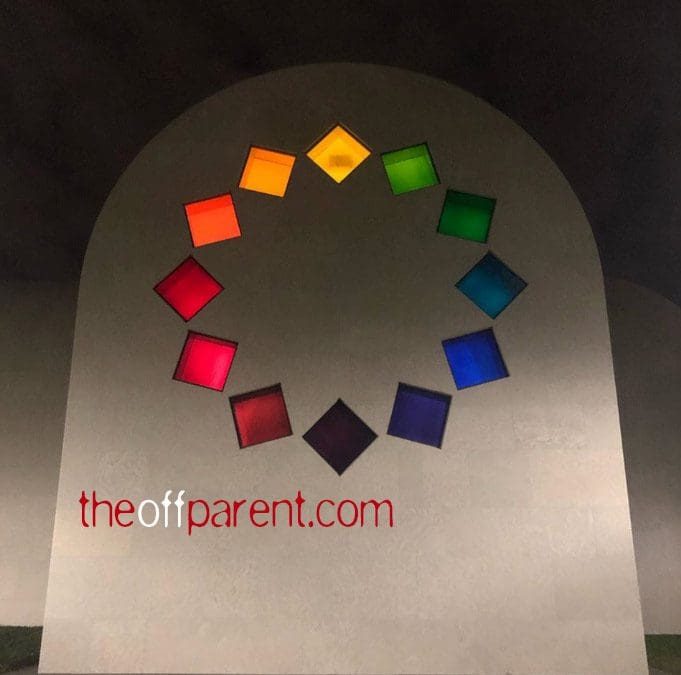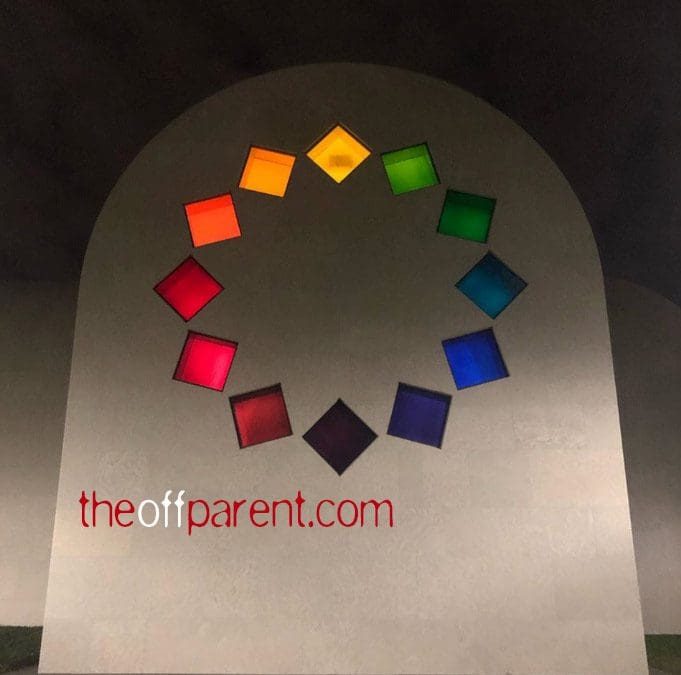 It's a devastating blow when a relationship ends. 9 years or 9 months, the failure and shame feel the same. But the loss is just as unfathomable.
There Is a Time and a Place to Say Goodbye
Let's say you've been in a relationship for a few years, but the misses and misunderstandings keep happening. What if you've asked for behavior modifications and nothing has changed over the time you've been together? You've done some couples counseling, and it's still status quo. At what point does our individual pain inform us about the obvious fracture in our romantic relationship? Is there one thing that happens to put it all in perspective? Or do the crushing breakdowns simply keep happening, with no regard for the chaos and pain that is being caused for everyone?
Can You Be In and Lose a Great Relationship at the Same Time?
Tonight, I think the answer is yes. As deep as I go, as far as I stretch, there is still some fundamental lack of understanding. Some empathetic pathway that goes to anger rather than compassion. A kneejerk reaction that is both terrifying and debilitating at the same moment. And the moments of disconnect keep coming. And then there are amazing moments in between. And deeper moments on my end. And I believe we're hitting a new level of mutual understanding and nurture, and boom, in a one-minute transaction the entire castle of trust comes crashing down. I'm the one in pain. My partner is confused, frustrated, and expresses a tad of remorse.
But it's not about the miss. It's about the misunderstanding at why I have to be the problem, why I have to be the one in pain all the time. There's no crisis here. If we could just roll over it. Roll through the next two weeks. Relax. Don't panic. Breathe. And try again.
At some point, I will become like the frog in the frying pan. As the heat is raised I am warm, warmer, and suddenly I'm cooked. That's the way my emotional system works. I am uber-flexible. I am demanding. I am forgiving. And I recover well. However, if my partner continues to smash the trust between us, there is no amount of love, affection, and "I'm sorry I upset you" statements, that are going to make it better. Here's the news flash: It's not going to get better. If your partner wanted to change, understood the pain they are causing you, there would be movement. There are flashes of connection and like an addict, there is a slip.
As I have been responding to this unstable universe of love I have also been compensating for my pain with food, exercise, and creative work. I'm a bit overweight again. I'm in a creatively driven cycle. I'm not sleeping well. And something about these combined factors can cause me to respond physically in unhealthy ways.
I can shut down to try and not feel the disconnections
I can overeat (my drug of choice is ice cream) to numb out
I can pretend to be happy, I can over-inflate the "greatness" of my relationship
I can begin denying my own needs and desires
I can feel depressed and begin pointing my rocketship towards isolation rather than connection
I can give my partner graceful acceptance ("this is a hard place we're in")
I can act out in some spasm of anger or mania and go in search of a new high
The Real Answer is This Sucks
As I try to be flexible, adaptable, laid-back, accepting of my partner's perspective, I begin to turn into back into a frog. I am not a prince, but I am also not just another relationship. I am working my ass off, I am honoring commitments, I am speaking up when it hurts, and I don't think I'm being matched by my partner.
I don't want to be alone again. I don't want to give up the ground we've covered together. But as I try and convince myself that "given time" things will get better, I know I'm lying to myself. My inner-child is the one being hurt the most. My sad little boy inside is crying out, and the adults in the room aren't responding. I am not being cared for by myself. I am losing the self-care struggle as I try and make sense of a situation that will never make sense.
There is no amount of apologies that can repair repeated damage. What happens is my inner-child begins to distrust my partner and as the pain continues begins to distrust my adult-self. The painful events keep happening. They keep happening. Will they stop happening? Or does the adult in me have to step back into the arena and call it a TKO when I am knocked the fk out?
Respectfully,
The Off Parent
@theoffparent
< back to Single Parenting
related posts:
---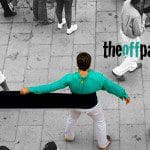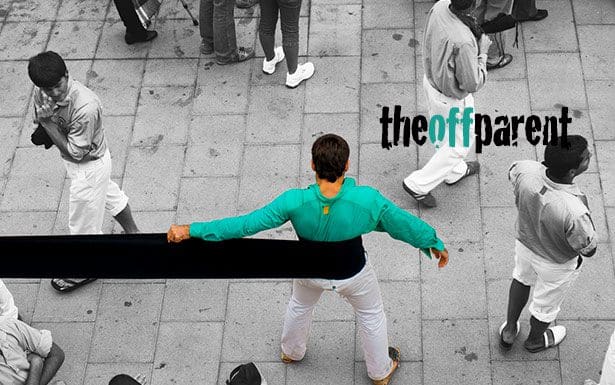 Nothing about our relationship on paper would've indicated compatibility. Nothing but the heat and sexual attraction could actually hold us together. The gravitational pull towards intimacy was immediately apparent, but there were still plenty of touchpoints. Still we both accepted the "opposites attract" idea. Perhaps one of us more than the other…
Creative mind vs. scientific mind… Should that be a problem? I write, sing, play, but I also love big data. She likes facts, seeks truths, clings to theories even when the data suggests an altered course might be necessary to achieve the desired response. Okay, that's not too much, right?
I was so addicted to the first chemical romance that I was willing to die for the cause. Bad idea.
Maybe the difference was more in the realm of relationships. What does a healthy relationship look like? Relationship between husband and wife, between mother and father, now divorced, between mother and child, all those relationships factoring in and altering the science behind our present relationship. Friends and lovers. But something kept happened to upset the data. While I continued to recalibrate and adjust my research I continued to receive results that indicated my hypothesis might be off. And off by a lot.
"Fine, I'm a clear and present lover, let's cut through this." At least that was my statement to myself each time she broke off the relationship due to some internal data error of her own. But the data, even in my mind, was suggesting otherwise. There were plenty of reasons to listen to her corollaries and contradicting ghost-data. "We are too different." She could make this a truth any time she desired.
But we desired more than we fought. (Well, kinda.) But what is a fact, we desired quite a bit. And the complications of single parenting, for both of us, presented challenges, as it does in any relationship between adults with kids. For me, the challenges and disappointments were well worth the effort. Remain calm, don't overreact to the chemical imbalances. Be like a pheasant in the rain, water off the beautiful shiny feathers. Ease along.
And while parts of the relationship felt like, full-steam-ahead, there were indicators that the sharp quills she was wielding might also have poison tips.
At some point, don't you have to listen to the objections of the other person, even if the arrows and barbs seem less about the relationship and more about the unfinished business? But, of course, unfinished business can be a big problem. But I did mention the sexual chemistry thing, right?
One relationship since divorce with a passion to match my own. You might say it was my blind side. While constantly craving a relationship, I found my black swan, my pheasant under glass, my porcupine. I could suffer a few quills. I mean, how often do we get chemistry and compatibility? (That's a rhetorical question because I would have to answer, "once.")
While beautiful and successful, she was unwilling to emerge from the glass cocoon for more much more than a day.
And it wasn't as if the issues were building for me, or that they were piling up. I was pretty flexible when it came to missed expectations. The misses did not feel like jabs with a pointy quill. But, early on, I was unaware of the poison. I could feel it, I could tell things were not quite right as we rolled on deep into the summer together. But I continued to check my inventory, my gauges and test results, and things seemed okay on my end. But I wasn't listening to the spiky feeling in my chest every time she fired off an I'm-upset-type email or text.
Text is the devil. Data is not in the details when it comes to texting. Once the dataset heads towards the red warning numbers, you need to cut the text and find a physical examination opportunity. Love cannot be fathomed remotely or virtually.
However, let the data show, that texts of uncertain emotional origin can indicate the presence of a long-lasting poison in the research. If we choose to ignore the inner warnings, the entire results may be worthless. Skewing the data for our emotional satisfaction is never a winning strategy, not in science nor in love relationships.
And how weird to hit the first mentions of "love" while things were receding in connectivity. The reactivity was still high. And as I mentioned before, the sexual yum was still crave-able. But I was beginning to taint my own research.
The poison was beginning to take hold deep inside, and something while numbing was also identifying itself as MY OWN ADDICTION. Crap. Her intelligence, beauty, and joy in the bedroom, was not enough to mask the pain of the jarring WTF-moments. And that numbness, my slowness, my non-urgent response, was a tell. The poison had numbed my defenses. My research was toasted. I was unhealthily hooked. And I knew it. I knew it months ago. I was altering my data, erasing data inputs, and praying for some stability to the mix.
But when she demonstrates her fuckedupness, she strikes out with defensive and destructive slashes that can either be seen for what they are, red flags, or be overlooked or sublimated for some other purpose.
Of course, these things don't mix. Bad chemistry, mixed with great chemistry, still has a tendency to explode. And the minor explosions kept happening. And the deeper the numbness the less I reacted, the more comfortable I became with the disconnect and the spikes. If you looked at the emotional reactivity, like a lie detector or Richter scale, you'd see, little earthquakes all along. From the first minor blip, after the first major night together, the indications were there all along. And as I erased the spikes in my mind, I was stuck with more poison jabs and I became more complacent. But I couldn't pull my head up out of the now-drugged, data.
But as the sexual connections found some breathing room between them, as single parents can often experience, some of the other drug, the anesthesia, was also wearing off. I began to sober up just enough to sense the error in my judgment. As I felt into what was showing in the daily reports, I was starting to piece together my own self-deception. I was the skew. I was the bad data set. Her quills and issues had been showing quite brightly all along. She even pointed them out to me, with her warnings.
But I was bigger than any objections. She was just scared.
Um… No. She was still under her glass bell. While beautiful and successful, she was unwilling to emerge from the glass cocoon for more much more than a day. And part of the glass around her continued to become more obvious. And my attempts at access became more volatile and dangerous.
Okay, let me cut the crap. Metaphor free explanation: she's way fucked up. She admits to being way fucked up. But when she demonstrates her fuckedupness, she strikes out with defensive and destructive slashes that can either be seen for what they are, red flags, or be overlooked or sublimated for some other purpose. I loved sex and play with her. I loved her brilliant mind. I was so addicted to the first chemical romance that I was willing to die for the cause. Bad idea.
END.
Sincerely,
The Off Parent
@theoffparent
< back to On Dating Again
related posts:
references:
image: cut out. queralt, creative commons usage
---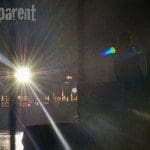 Love poems and reassurances are not enough. Breaking through someone else's issues is not for a partner, lover, or friend. It can be, but it's got to be a willingness to change and grow that fuels the rebirth. This would be no rebirth.
When she kept saying, "You want something else." I kept feeling how fantastic she was, how much I could hold the relationship even as she fluttered away every week or so. And as we moved up towards and even passed my longest post-divorce dating milestone, she continued to toss Molotov cocktails into my heart space. I don't think she was doing it on purpose, but I do note that it always happened after a particularly close day/night together. The closer we got the more incendiary the love bombs she would hurl.
They both told me, "We don't talk about you." But it seemed that when the wine flowed, apparently the juicy tidbits were just too juicy to withhold.
Somewhere in my heart, I knew it was a matter of time. Somehow, I thought, by the fifteenth breakup soliloquy or so, she would wear me down. I mean, I knew how capable I was of sustaining the fantasy, projecting the "okayness" of our time together, but I was also working to heal the part of me that wanted to be the hero, to be the bigger partner, to see and look out for obstacles. I could not anticipate the reasons for her breakup messages, but I could learn to do better at not responding, at not accepting what she was saying. But was that healthy? At some point, even if the chemistry and fascination quotients are high, don't you have to walk away from the wreckage, before the next crash takes you down with it?
There was this one mitigating factor that kept finding its way into the equation, an unexpected antagonist. It was the one person who could draw the connections between the two of us. The one woman I had dated since the divorce. The person I considered a confidant. I was wrong about that. In fact, she sort of got us together by inviting us to the same party. She then, however, counseled us both that we were not right for each other. And that's where things got a little squishy.
We were all friends then, it seemed. And as the new woman and I began to spend time together, we both kept checking in with our mutual friend for advice, ideas, confirmations, and references. And as things went, most reports were stellar. I mean, she wouldn't have continued for more than a week if our friend had told her really bad things about me.
But then they'd have a girls night and low and behold, my sweetheart would get strangely quiet. The first time it took about a week to cipher out what had happened, what disconnect had occurred between us. But the disconnect turned out to be something GF#1 shared with her. What?
They both told me, "We don't talk about you." But it seemed that when the wine flowed, apparently the juicy tidbits were just too juicy to withhold.
First, it was discovered that I had "depression." And the new sweetheart was confused as to why I hadn't told her about it, especially since I had shared it with our friend. Of course, the friend mentioned it casually. But the implications were dark indeed. How had I shared it with her and not here in my present relationship yet? Um, we had a very different relationship.
She liked to joke about "I guess it's time to break up now." Ha ha. I'd text back, "Yep, I guess I'll have to go fire up my OK Cupid profile again."
We got through it and we laughed it off. There were a few more breakups that were not related to our mutual friend, and then another night out and another strained silence appeared.
This time in a moment of honest debauchery a text message had been shared. A message from the earliest weeks of this new relationship. I was confiding in my friend about the woman who was breaking up with me because she was scared. And I was the devil, and our relationship was just not going to work. "We are too different." And the pattern of getting the text or email effectively ending our relationship repeated again. At this point, I was a bit irritated, but I laughed it off and attempted to put the context around the text that had been shared. I wondered again, why our "friend" had shared such a sensitive piece of our confidential correspondence.
We've ebbed and flowed through many panics. Sometimes it would be a love poem that I shared that would completely trip her out, "I can't be that woman." Or something I did or didn't do. And sometimes even in our playful banter the raw underbelly of fear and hurt would peek out.
She liked to joke about "I guess it's time to break up now." Ha ha. I'd text back, "Yep, I guess I'll have to go fire up my OK Cupid profile again." And that was too painful for her and she would register her hurt. "You've gotten mean." What?
Okay, so I learned that responding to her joking breakups with any indication that I'd move right along should that happen was too terrifying. We agreed to not joke about either issue again. And then I made a declaration of the summer by shutting down my profiles. In my mind, it was a show of color, since she had been freaked out that I might be flirting with other women. I thought I'd show her that I wasn't by closing my exit.
And in that moment, I also asked, "And you can't break up with me for the Summer, either. Unless it's something horrible, and we know that won't happen."
And somehow this idea worked for both of us. She admitted that it made her feel good. And we moved along with the baggage behind us, and the future ahead, looking controlled and casual, but hopeful.
Guess what?
Nine days later, Girls Night Out, final round. This time the issue was unrecoverable. The sharing of our friend was so casual and devastating that there would be no return.
I wondered, as I was trying to argue my side via text messages, what our friend's purpose was? Was she protecting her friend? Was she angry at us for being happy? Was there some wounding that she was still acting out with me for not being the relationship she had hoped for?
I was weary of the struggle to prove… Something. What? That relationships were worthy efforts? That I was honest?
And then I imagined all the things our friend could, over time, share "in inebriated confidence" that would take our relationship down. And I saw that she could go really deep if she wanted. And since they were high school friends, my chances were very low that I could continue to negotiate a surrender and rebuilding over and over again. It was exhausting. And unfortunately, familiar. The crisis. OMG! And I'm digging myself out of some perceived wrong. That's how my marriage descended into hell. There was always something wrong.
I would not recover this time. I went down with the flaming plane. I let the friend know what she had done, was "3-for-3 in inappropriate sharing." She was sorry. She apologized. And my GF#2 became EX#2.
I guess now they have each other again. They can swap stories now at a deeper level. And I don't have a place at the table defend myself. But I was weary of the struggle to prove… Something. What? That relationships were worthy efforts? That I was honest?
No, I was really trying to convince her, to create in her, the lover that I so desired. I was willing to grow a bigger heart, to stretch my boundaries and relax my grip on the idea of "girlfriend" or "relationship." But I was getting tired of being kicked to the curb, like Fred Flintstone, every week or so tossed out the window with a, "We are just two very different people."
I don't know, I don't think it was on purpose. I don't think it was either of them was conspiring to break us up. Our friend providing the ammo for some reason, my sweetheart using the new issue to support her fears.
You're right, girls. It probably wouldn't have worked. But I am so sorry this beautiful opportunity was smashed. I need some rest and a reset. Thanks for the love poems, and the amazing journey through relationship #2. (Sad face.)
I don't walk away from this one unscathed. I was gaining confidence and joy in my time with her. And now I have, most likely, lost both of my friends: two friends who have seen inside my deepest parts, post-divorce. I guess it's time to rest before I get back up again. I am very sad.
Namasté.
Sincerely,
The Off Parent
@theoffparent
[Note: this post is not written to either of them, though I suspect they will read it and be outraged. I guess this is my outrage.]
And if I could actually write what I feel, it would be closer to this poem: don't tell me how it ends
related posts:
image: girls hanging out, flavio, creative commons usage
---