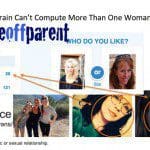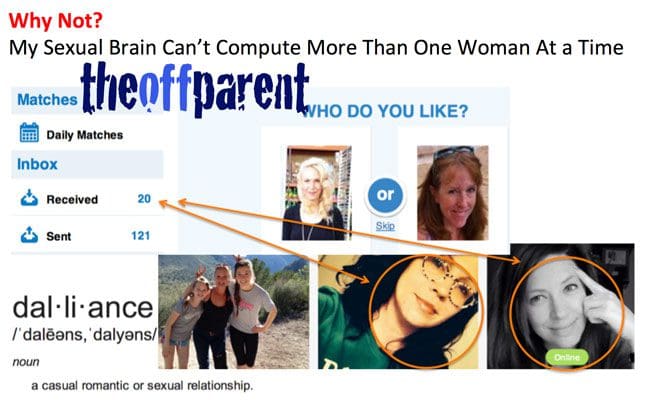 Why so serious?
My thoughts are changing on this subject. I'd have to say, initially, as a single man, re-entering the dating pool after 12 years as a married man, I was seeking my next "relationship."
"I don't understand casual sex," I said to a life coach friend. "Try it," she said. "There are plenty of women who would be into it with you. And unless you try it, you'll never know if you like it."
What I heard at that time was casual sex is okay, but not for me. Today, I'm not so sure I understand my motivations for marriage (SEE What's This About: Marriage?) much less a serious relationship. Okay, scratch that last sentence. I'd like to think I could hear an attractive woman talking about her lovers and not cringe a little bit. She was sexually attractive to me, for sure, but in more of an animal (sexual needs) kind of way. I wasn't interested in dating her, only screwing her. And I wasn't actually making any moves or giving any indications that this was where I wanted to go with the conversation. And we didn't.
Still, what's all this attachment to single-mate-for-life shit? It hasn't worked out for me very well. And of course, I take that back, I have two great kids… and an ex-wife or two. But entering into those marriages I was saying YES PLEASE to the life-long commitment. But… Why?
Marriage was the path for me and my ex-wife, that we saw necessary to the progress and process of having children together. We both wanted kids. We both wanted marriage as a way to get kids. We got divorced when the relationship pain outweighed the relationship advantage.
How will I know if I like casual sex if I don't try it? I'm still wondering this.
Take the last three online "hello" dates. Two of them were very attractive and obviously sexually active. And if I interpreted the signals right, eventually we would get to sex, if things progressed along the normal trajectories. And even the answers in OK Cupid are pretty clear. How soon after dating would you initiate sex? a. right away, b. 1 – 3 dates; c. 3 – 5 dates; d. 6 or more dates; e. I'm not interested in sex at all.
My sexual projections of what sex might be like with that smile, those eyes, those breasts, are just like you might imagine most men are. And then something stops me.
I THINK I'm a 3 – 5 dates kind of a guy. But I've also answered "Would you have sex on a first date?" with an unqualified yes.
Umm… Right. In theory. Back in college I think I did this twice. Once when I was drinking heavily and once when I tried the drug ecstasy while in New Mexico. Both times were about as sexually fulfilling as masturbation. And with porn these days, masturbation is often the easier answer. No after sex conversations. No messy breakups. No STD threats.
So what in the world would have to happen for my casual sex, let's go ahead and jump in the sack, response to be triggered? And if triggered, would the impulse be worth the repercussions?
What would have to happen:
Beautiful
Intoxicating chemistry
Mental acuity and banter
Eyes that shine like diamonds
A roaring heat in my chest (a fantasy of love, perhaps)
Some intangible magic
Something extraordinary would have to happen for me to want to sleep with a woman within 24 hours of meeting her. I'm not saying my body wouldn't rise to the occasion, and my libido doesn't rage at the thought of a beautiful woman in or out of mensa. It does. And my sexual projections of what sex might be like with that smile, those eyes, those breasts, are just like you might imagine most men are.
And then something stops me.
I've had a few sexual relationships since I've been divorced. Most of them have been pleasant. Many of them I did not want to repeat after once or twice, for various reasons. And I keep coming back to the driving force in my relationship past, find a good woman and develop a lasting relationship with her. This simplifies a lot of our energy. And for me, gives me an emotional and sexual base from which to launch off into my other emotional and creative passions.
I'm wired this way, I'm afraid.
My sexual brain is different. Unbridled and wild sex with multiple women always sounds like a good idea, to my smaller head. I used to imagine that I would've loved living in the sixties time of free love. And yet, now in this post-divorce life, I'm sort of in that position again. The online dating profile seems to be attracting women. And some of the women I find attractive as well. And …
The thought of my beloved being ravaged by someone else would give me a real heart attack. And I do want a beloved again.
So what happens when my sexual energies light up? And if the woman is of the same mind, what happens when things do progress, and we do start "relating?" So far, I have not been able to detach the part of my heart that begins mapping ideas of how we should/will/might be together for the long-term.
I'm dialing this back at the moment. I'm learning to live in the touch/taste present. And I'm reeling back thoughts of marriage and "what's next." But I'm not on a dating frenzy. Given a stable of available and sexually attractive women, I think I would find the ONE and drop the others.
I know some people can be wired differently. And I know that my inclinations once I was released from my sad marriage finish, was to be a philandering mad man. Didn't happen. And chances are, it's not ever going to happen. Again, who knows, perhaps I'll be surprised. But the one time in my college years that I "dated" two women at the same time, things didn't end so well. And even while things were working out, I wasn't all that honest with either one of them.
I don't know how I could ever be in an OPEN relationship. The thought of my beloved being ravaged by someone else would give me a real heart attack. And I do want a beloved again.
Maybe if I keep things on the surface, or don't find a willing partner of that quality, I could entertain the idea of taking on another lover at the same time. But they'd have to know about each other, and that's a bit more complicated. My wiring not's that flexible after all.
Sincerely,
The Off Parent
Related Posts:
Resources:
---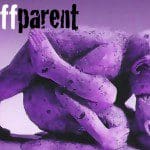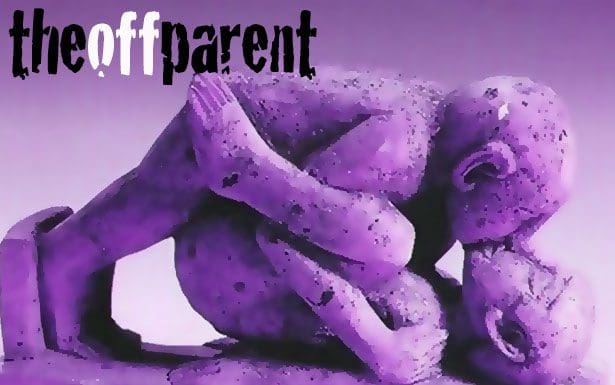 [Disclaimer: This post is not about my experiences with any women, past, present or future. All examples/stories are fictitious and made up in my twisted little mind.]
Sex should be fun. And after divorce, for whatever reason you got divorced, you've got a new lease on your sex life. What might have become routine or mundane sex can now be awakened again. Sex can be exhilarating again. Touching someone for the first time, should be a thrill. And perhaps in your marriage, touching your partner became a bit of a chore, or (for me) a navigation through a conditional minefield that often resulted in a fight rather than sex.
FIRST LAW OF DATING AFTER DIVORCE: Don't take your show on the road until you've gotten through the bitterness, anger, and sadness of your divorce.
If you know your love language is TOUCH, you've got to get this straight: sex is one of the ways we feel connected, loved, included. Sex isn't the only way. We're the one's always reaching out to brush our partner's back as we pass through a room. It IS more about touch than sex, but if sex goes off the table, so goes the healthy feelings of love for the Touch-person. I am a touch person. My wife is a "do things for me" person. And while we made it long enough to have two wonderful kids, we couldn't navigate the end game of love and sex beyond the parenting duties. Some things became more important than sex. The term TTFS became a joke for a while, but then it became a curse. (TTFS: too tired for sex.)
Well, if that's where you find yourself, entering the new kingdom of adult sex, welcome. We've got a lot of things to learn and a lot of new potential partners to meet. Again, it's not all about sex, but a lot of it is about sex. At least initially, sex is what drives us men so hard to seek a partner. It's kinda hard-wired. Like our animal DNA trying to find a way to spread in any means possible.
Of course, adult, post-divorce sex, for me has nothing to do with procreation and everything to do with … Well, we're still exploring what the goals are in my self-talk, but we do agree that sex should be fun. Sex as a chore, or sex without joy isn't sex at all. It's something else. It's what we don't want. Yuck.
So where are we? We're recently out of a long-term relationship. (4-years for me today) We're starving for touch. (Me, a touch-focused person.) And we've done a lot of work at healing ourselves post-divorce. (If you haven't done your "work" to get through your divorce sadness and anger, you're likely to act out, or repeat the same situation again. Do the work. Get yourself healthy before you get back in the game of love and sex.) So what are our options?
Meeting people at social gatherings (churches, athletic events, school events, bars, live music clubs)
Meeting people through friends (I don't know why, but people don't think of introducing their single friends very much.
Meeting people through networking (old friends, high-school sweethearts, Facebook connections, reunions)
Meeting people through the net (Online dating, online dating, online hookups, online sex, hookup apps)
Not meeting people and staying home watching movies or porn. (ACK! This can work for a bit, but you need to get back out there if you're going to get your needs met.
FIRST LAW OF DATING AFTER DIVORCE: Don't take your show on the road until you've gotten through the bitterness, anger, and sadness of your divorce.
Most of those options are fine, but only #4 gives you any real power to take the matter into your own hands. So let's look at a couple of types of online dating sites available and discuss the pros and cons of each.
Plain old Dating Sites (This group has your best potential of resulting in a relationship if that's what you want.)
OK Cupid – one of the big daddy's of online dating. It's free, there are a lot of potential mates, and their questions are deep and extensive. Sometimes you can learn way too much before you ever meet the person, using OKC.
eHarmony – the "we know best" dating site. I hated it because there was no browsing. eH sets you up with matches. And those are the only people you can contact or even look at. No thanks.
Match.com – sort of like OK Cupid but you pay to get on. What I've noticed recently is there are a lot more women in my age group and women in my tribe on Match. You will know what I'm talking about when you spend any time on these sites.
Plenty-of-Fish – Another big free site. I set up a profile years ago but didn't find any initial hits when I started.
Of all of these, I have been happy with OKC (my only relationship was initiated on OKC) and Match.com. You'll find what you like and what you don't. And there are tons more. See what floats your boat.
Sex with experienced partners is a blast. Get this, they are probably hungry for sex too. But don't jump in to fast, sex with a less-than-stable person can really mess up your simple life.
Hookup Sites (Um, these are mostly spam sites with people trying to generate money through porn or pay-per-view video sex chat. Not my cup of tea. But you might be curious, so check them out.
Adult Friend Finder (The motherload of "Maybe get laid tonight" sites) Free to join, pay to make contact. But make sure you spend a bit of time looking before you pay. You'll notice most of the profiles are way to good to be true, and they're not. 20-yo hotties do not look for men 40 – 60 yo. Nope. They are going to ask you to view their private show, or private set of pictures, or something… "You don't need a credit card or anything to join, come see me there…" Nope, don't do it. Ever. It's bullshit.
Fling (there are a billion of these spin-offs and half the ads on AFF are to other dating/hookup-tonight sites.) These are all spam-tastic sites. They will start mailing you 10 – 15 matches an hour. Women who are willing to hookup with you today. BUT you'll have to pay for the privilege of reading their email, where they will invite you to view their pictures on…
Tender (the App that seems to have caught on in the younger groups) Use your Facebook friends and friends of friends to find attractive potentials and if they find you attractive too you can communicate. It's never worked for me, keeps timing out when it tries to establish my Facebook connection. Oh well.
There are tons of new sites and apps daily for whatever kink you're into. But most of them are revenue generators and could care less if YOU get lucky. And most of the profiles are either fake or made by professional performers who would like to perform for you in some way or another.
Cheating Sites
AshleyMadison (Yep, there's a dating site for people in committed relationships who want some on the side) If you're cool with the idea, go for it. You're going to pay to read any emails from anyone. And you'll be emailed to death with "Likes" and "Collect $ Emails" from lots of women. But you pay to get access to chat, or email, or often to even see a single picture. Um, yeah, forget about it.
I'm sure there are other cheating sites, and probably cheating apps, but that's way off the path in my book. If you want to hookup for a night do it. If you're married or in a committed relationship and have that urge, take matters into your own hands and forget about it. It's not worth it.
Apathetic sex is what got me here. When sex became more of a chore than a joy our marriage was winding down. The two were inextricably entwined in my book.
Okay, so let's say you've found some matches on the legit dating sites, you've had a few dates, and …
Sex with experienced partners is a blast. Get this, they are probably hungry for sex too. But don't jump in to fast, sex with a less-than-stable person can really mess up your simple life. The stories I've heard… Not good. So don't jump in the sack too fast, even if you want to, it's best to get a picture of the potential partner over a few dates and even a few disappointments. You'll learn a lot. And maybe even start to have a real attraction to the person rather than just the sex appeal. But on to the sex.
Yes, please. With partners your own age (and new women, who you've never slept with, who are not your partner over the last 11 years, who are excited and as revved up about sex as you are) you may be in for a treat. These folks SHOULD know what they want. They should have ideas about sex and pleasure and connecting. And if you're lucky you'll both be amazed and fascinated with the passion and power of having sex with someone new. I'm sure it's a drug. I'm also sure people get addicted to the rush of new sex, new love, new partners. I don't think that's me, but it is a thrill, either way, to see a new body disrobed and ready before you.
Hopefully, you have some idea of what makes you tick as well. And if the dance party goes well, perhaps you make it on to the post-coital date where you really begin to evaluate the person as a potential mate. Or not. That mate-thing is up to you. I know a friend who's into sex with as many partners as possible. When the commitment things come up, he's gone. Not my idea of intimacy, but he seems satisfied with his high.
Apathetic sex is what got me here. When sex became more of a chore than a joy our marriage was winding down. The two were inextricably entwined in my book. My ex, with a different love language, was happy with infrequent sex. I was dying.
I'm not dying now. I'm not drowning in sex juices either. That's not my way. I think I'm a serial monogamist. If that involves dating, or coupling, or marriage, I have no idea. And the good thing is, I don't have to decide until I have to decide. I haven't gotten close to marriage, but I have had one girlfriend. And whatever that means, I'm open to having another. [BTW: this is not an advertisement for me or my dating profile. (grin)]
Good sex to you all out there. Do what feels good. Walk away from what hurts or seems inappropriate. With divorce on the rise, we're growing in numbers, and that's good for all of us.
Sincerely,
The Off Parent
back to On Dating Again
related posts:
references:
image: egypt sex, creative commons usage
---