Sittin Here on Valentine's Day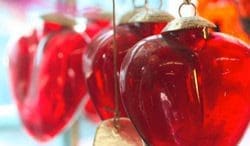 Sittin here on Valentine's Day, watchin the comings and goings in my local neighborhood up-scale coffee and wine bar. And I notice her, getting out of a white 535i. She's wearing her yoga pants, has her dark hair in an athletic pony tail, and bounces out of the car and heads for her sandwich pickup. There is a "guest" sticker on her warmup top, where she's just come from her kid's Valentine's day party. She's proud, happy, pretty, and it's a sunny day. All good.
Except there's something stuck in my craw. What's the path that creates these young entitled goddesses? And why when I am walking the grocery, in same up-scale neighborhood HEB, do I long after their rocket bodies and astral attitudes? I think of the Mathew Sweet song, "But does she talk?"
So I long for them. But I also have a bitterness about them. And I want them. And they represent the affluence I aspired to when I was married. But there they are, and here I am. And something about their entire life path seems trivial to me. AND… Truth is, I know nothing about them, their marriage, their career, their path in life. I know about things.
They are young and beautiful. (is this the rub?)

They have ample money and ample free time. (Don't we all wish for this?)

They love their children.
What is it about this culture that has me lusting after these young bodies and beautiful smiles? And what same culture has me bitter (just a little) about my path in life and the fact that I didn't get to accomplish the financial prowess of my father. (Yeah, but how did that end up for him?)
So, this sweet young thing, hops back to her $50,000 BMW and buzzes off to what's next in her life. And I know nothing about her. But I want to be her… what? Her husband? (Um, a bit too worried for that.) Her lover? (What would I do with her once the sex was done?) I want to be her… DAD? I'd love to be able to provide the life for my daughter that I would've hoped to have provided for my now ex-y.
There is some double standard going on, that has many of us a bit confused.
If they are too pretty or too successful or too… something. They are either spoiled brats or kept trophy wives. It's MY sickness. It's our culture's sickness.
Aspire to a woman with a great body and a great mind. Pray, exercise, work, improve. But when you seen HER, the IT GIRL. We are angry with her, not desirous of them. HUH?
Sittin here on Valentine's day, I'm sitting in judgement of other peoples lives, wives, successes, fortunes. And I'll drop it here and rise above it. But I wanted to express and capture a moment of my own confusion, and acknowledge the conflicting culture we live in. And then I can clearly state, I DON'T LIKE JEGGINS.
So happy single day, to my single friends. And happy Valentine's Day to those who have significant others. And I'll focus on my 10 yo daughter today and get my mind out of the BWM and LuLu Lemons. But I'm aware there is a problem.
Sincerely,
The Off Parent
< back to On Dating Again index
Resources: