Children and Divorce Statistics
When you have children everything changes. The consequences of your divorce become much larger. And now you have their lives to consider as well.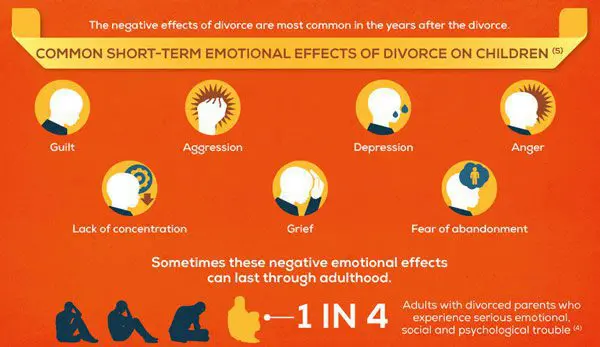 And while it's not always a good idea to stay together for the children, there are some aspects of that responsibility that can keep couples "working on their marriage" in an effort to provide a stable home for their children. And even if they decide to divorce, often that counseling can help both the parents and the children to be open and honest about the divorce when it happens.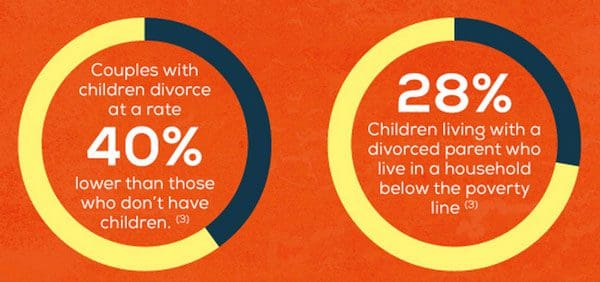 Where you live can have some effect on your decision to stay married. There can be a permissive attitude when a close friend gets divorced and survives the experience.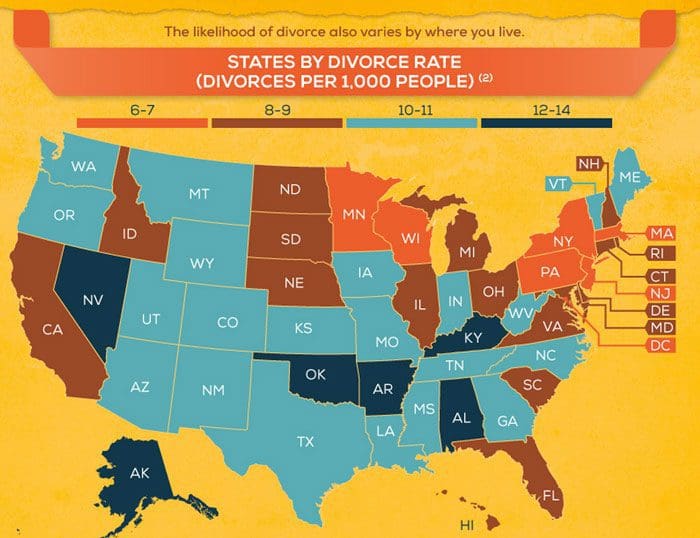 You can see this entire infographic at www.bestmastersincounseling.com
Some Additional Posts:
And a few more numbers for your consideration.