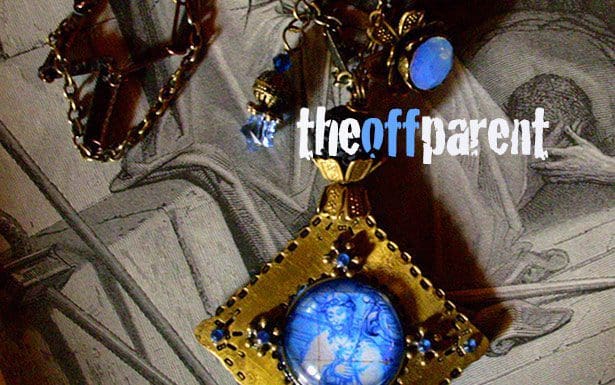 We are the rebound and rebuilding of our past loves and losses.
I'm certain that I prayed to God to save my marriage. More than once or twice. I would've done nearly anything to keep my little family unit together. I counseled with my minister, I shouted out loud at the heavens, I wrote prayers that sounded more like love poems. And nothing…
It was a time for miracles and togetherness. One shiny family, orbiting God, and giving thanks along with lots of giggles and screams.
Turns out, somewhere, a bigger plan was being put into motion. Praying for the repair of something broken might not have been aligned with the plan. Who's plan? What plan? And when would I know the rules and routes of the plan? I knew very little about any plan, and I was getting pretty snarky in tone as I pleaded with my higher power to fix things. I wanted them fixed the way I wanted them. I had no idea what was in store, but I had a lot of living and self-discovery ahead before I would catch a glimpse of my bright future.
My then-wife and I got really spiritual about the time we decided to start "trying to have a baby." That means we ended all birth control and had a brief window of joyful and bountiful sex. It was the opening up to the possibility of a child, or children, that was the big Ah ha moment. We had some woo woo things we did, like talking to the baby in the womb and going to birthing classes. And we prayed and said thanks all the time. Life ahead appeared to be full speed ahead.
In less than a year after being married, we were gifted with the first child, a son. Once again, our lives were transformed as we surrounded him and each other with a warmth that only comes from some kind of spiritual grace. We were aligned, in-tune, and in-communication with God, capital G, for sure.
Through toils and snares we tried again and were given a baby daughter this time, to fulfill our pair, one of each, our unimaginable fortune. For years and years the kids took all of our energy, all of our creativity, all of our focus, and a lot of our time. But we were happy for the transformation in our lives from self-important to parents. It was not a sacrifice to tell friends, "Sorry, I can't come see the movie, our kids are working on an important Lego fortress and I've got to help."
I was devastated and depressed and God was nowhere to be found.
It was a time for miracles and togetherness. One shiny family, orbiting God, and giving thanks along with lots of giggles and screams. As it turned out in our case, the bliss didn't last. And after a series of events, none of them catastrophic, we agreed to get a divorce. In spite of our love for each other, and our love for our kids, the love of our relationship had wained. Perhaps we didn't focus enough on each other as we were praising and singing to our children. Perhaps we didn't pay enough attention to our own individual needs. But in the Spring of 2010 we were no longer a family unit, we were two houses and two kids and two single parents.
That's the moment I came face to face with my own relationship to God. It's not like I went looking for some spiritual revelation. Actually, it was quite the opposite. I began to crumble under the loss. The nights and days without seeing my kids was torture. All the years we had spent as one unit, to be locked out of my own house, outside the circle, and given about 30% of my parenting time back, was akin to being turned into a zombie. Lucky for me, I had family in town who took me in. I had recently lost my job, and had no money for an apartment, and no desire to find one. I was devastated and depressed and God was nowhere to be found.
Except when my kids arrived. Everything changed when they were around. My little girl snuggling and asking me to chase her around the house. My son hard at work on some project or another, rather stoic and aloof. And me, trying my best to put on a brave face. I was anything but brave. I did hold it together, somehow, but there were times when I was actively trying to give up. That's what depression is: giving up. Of course, when you have kids, there is no such thing. I suppose you could run off and vanish from their lives, start over in Montana or something. But without that option, the future was here, in the same town with my ex-wife and my kids, trying to hold it together at school functions and holiday kid swaps.
Somewhere in that period I went through my dark night of the soul. I had joined a divorce recovery group and we were supposed to write out our "anger letter" to our ex. I started out at about 10pm, with a fairly tame rant. By 3am I was on fire and fuming. This anger was the energy and turning point that expelled the depression from my heart. And even as I was writing the words to her, I was also expressing my anger at God, at "the plan," or "his plan," if that's what you want to call it. I was fuming mad and I was going to get it out in every way I could.
Depression, the saying goes, is anger directed at ourselves. Well, I had un-targeted myself and was shooting sparks at God and my ex-wife and all of her friends and the friends who had abandoned me… I was just plain mad. A bit "mad" actually. But the anger sure got me motivated and un-depressed.
In the process of this rebuilding, if we listen for spiritual guidance, what we hear is our own hearts, our inner spirits.
During this period, one of the weekly chores of the divorce group was self-care, or doing something that helps you feel better. I started an Aikido class and began learning how to get thrown down on the mat every afternoon. And I didn't think much about God except during the quiet times, when the kids were away, and my Aikido hadn't burned all the fire out of my day. In these moments, staggered between loneliness and the potential of growth and energy I was cultivating that I began to pray again. These prayers were much more like love poems. Like Rumi as he called out to the beloved, I was also seeking a beloved. I still had a long way to go, but I began to hope and dream about being with a woman again, and the possibility of even falling in love again. Hard to imagine, but easier to pray about.
In the quiet moments, I do think my higher power was listening. Maybe it's just the higher power in me, but the praying, and love poem writing began to soften the anger just a bit. The driving force that got me up off my ass was not very conducive to finding a date. I was pretty far from dating material, but I was at least beginning to think about my quality of life when I was the "off" parent, when the kids were not with me.
Looking back at this time of rebuilding, strife, prayer, Aikido, and living with my sister, I can sort of imagine the roadmap that got me here, to today. I can acknowledge that my marriage to the mother of my children was not serving either one of us, for whatever reason, and in the moving on I was given a new lease on happiness and even love. All of those fractured years, after the divorce, I spent building new ideas about myself, about what was important to me, and keeping the focus on building my now time-limited relationship with my kids.
Today the love poems are arriving en masse for a woman who has arrived to wake up my sense of God once again. "How could I have known?" I ask her, playfully. "That all of that shit would crack open my creative spirit again, and that from these prayers and poems I would find you."
She still smiles at my pontifications and says, "Those that fired us, brought us here."
We are the rebound and rebuilding of our past loves and losses. And in the process of this rebuilding, if we listen for spiritual guidance, what we hear is our own hearts, our inner spirits. It is in the listening that I was able to hear what aspects of a relationship were important to me, and what things I would like to avoid in the future. And while there's not guarantee, the woman of my dreams is sleeping beside me these days, as we flow through the happiest moments of our lifes. Even when my kids are not with us, the joy between us… Well, isn't that God, in a way.
Love = God.
Sincerely,
The Off Parent
@theoffparent
< back to The Hard Stuff posts
related posts:
image: santo cristo tile image, mary anne melo, creative commons usage
---