The loss of my kingdom. I don't think it's a particularly man thing, imagining your house and neighborhood as a kingdom. I think we all feel a sense of protection and pride around our homesteads. We invest a lot of time and energy in providing a comfortable existence for ourselves and our families.
It is not a happy thing to be exiled from your kingdom. Everything that goes with it. Kids, pets, comfortable bed, study areas, entertainment, warmth, yards, play. Everything comes to an end.
What once was a WE provide is now a ME provide. And I have not been so lucky in terms of the next chapter in my working life. I've made money. I've worked. But I am essentially homeless at the moment. Being shut out of my house meant that I could either afford a completely new residence in our neighborhood, OR… leave.
The blessing is that I have a sister in the city who has a mother-in-law plan that was available. And I even had built in kids, with her twin boy and girl who are 12 years old. And for that I am glad.
But I have no privacy. The TV is a constant irritation, as the largest one sits directly on the other side of my bedroom door. And of course, 90% of my stuff is still in my ex-wife's house. I don't have a place to put it. And I get to be thankful that she's not insisting that I get a storage unit.
I know that I will return to a kingdom of my own. And I will make a way again in the world of empowered work, but for now it is difficult. As the Fall is now moving in and the weather is changing I long for a place to relax and be alone. And an opportunity to begin the rebuilding process.
Sincerely,
The Off Parent
Resources:
---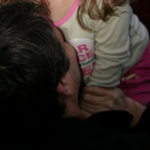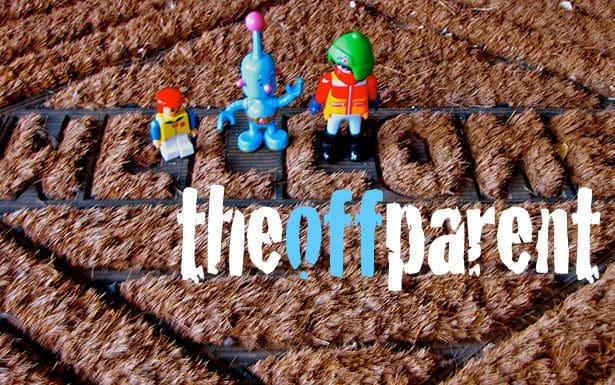 When it finally went down, when I was walking out of MY house for the last time, I felt a bit I was acting out the exit scene in The Jerk. "Just one more thing." And with the closing of that door behind me, everything changed. Suddenly anything I wanted I had to ask for. I left with a bag of clothes a few books and little else.
The exit had been requested months earlier, mid-March. But I refused to throw my entire family (mainly the kids who were 2 months from the finish of the school year) into chaos because my ex had built up the anger and resentment to finally ask for a divorce. I said no a number of times that week and a few times the next week. We had been living as roommates for months, we could do it for a few more months to deflect the trauma until the summer when we all had more time to heal.
For this solidity I give thanks. I believe the experience for the kids was tempered as their mom and I worked through the details of custody and schedules.
When the moment came for me to actually acquiesce it was a Friday morning. My sleep had been getting more and more ragged. And I was losing my objectivity. So I agreed to leave it all behind and give her the dominion of the house. I didn't really believe I was walking out for the last time, but I knew things would fundamentally be different from that moment on.
So now, months later, from the outside I have given the house to my ex-wife and kids. I realized at some point during the negotiations that I did not want to be in the "family home" alone. And I would be alone a lot more of the time than she was. And that was the DEAL. I could've gone for 50/50 time. I could've forced the sale of the house. But I gave the rights to the home and the 70/30 split of time to her.
And perhaps it is better for them to be with their mom more. Either way, that's pretty much what I would've gotten had I gone before the courts and asked the judge. And what I got for the consolation was a chunk of retirement money that was going to be taxed at 30% the minute I needed to touch it for a down payment. But what I really got was a happier ex. I'm pretty sure neither of us would qualify for the house at this moment. I could have some bitterness that we got a cash-out or a refi less than a month before she asked for a divorce. But perhaps this too was a gift. Without it, economic times would've come much harder for my entire family.
Sincerely,
The Off Parent
Resources:
image: The Homecoming used via cc terms
---